FEELING LOST IN A MAZE OF
PROMOTIONAL PRODUCTS?
GET 3 CUSTOM IDEAS
WITHIN 2 BUSINESS HOURS
Step 1 - Submit

Submit your brief on the form above.
Step 2 - Suggest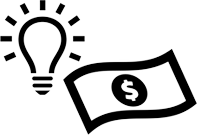 We will send you quotes for at least 3 creative promotional product ideas within 2 business hours.
Step 3 - Artwork

Once you select your items we prepare final pre-production artwork for your approval, using your logo and colours. Samples can also be organised.
Step 4 - Production & Delivery

After receiving approval we will produce your merchandise and deliver the finished product, with express options available.
Ivanhoe Grammar School has done business with Tim Molloy and Promotive Group for a number of years. He is a thorough professional, offering a range of stylish merchandise, excellent service and quick turnaround from placement of orders to delivery of items. I highly recommend Tim. Terry Kitchen,
Community Relations Manager Ivanhoe Grammar School
We have used Promotive Group for our safety and work wear requirements for a number of years and they are always dependable and deliver whilst offering the best prices available. Their staff understand our business requirements and priorities of convenience with an easy online ordering process and always make sure our deadlines are met. John Schulz,
CEO Fremantle Constructions