Good Things - Promotional Marketing Merchandise
Find your perfect branded product now
Why choose Good Things?
We make Good Things happen for your brand.
We do the hard work because we know how busy you are. We scour the world, and curate the amazing customisable products for you to choose from. Our products will empower you to connect with your audience in a meaningful way.
Speed, simplicity and convenience are our highest priorities, but we don't compromise on quality (of our products or services!)
We also provide:
Complimentary graphics and artwork from our talented design team
Free shipping on over 50% of our branded range
Instant checkout and a 72 hour production express option for those in a hurry!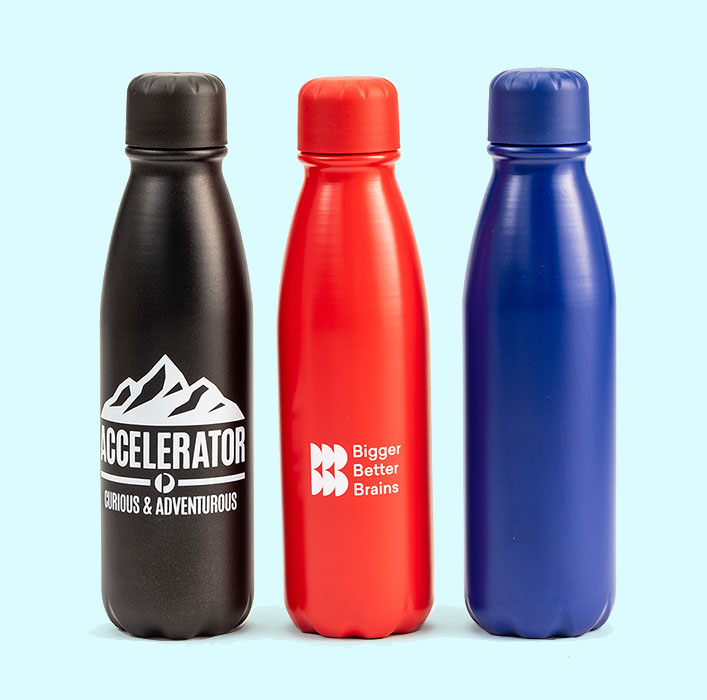 Brittney K.
04:58 19 Jan 21
Great customer service! Gigi has gone above and beyond and I look forward to working with Good Things again soon.
Great communication and experience throughout the process with Gigi.
Great, Speedy Service! needed some merchandise made within a week and a half and they were more than happy to help! :)
Good things were super easy to deal with and their website is easy to navigate. The fact that they care about their customers and have an eco friendly approach with their products is awesome.
Have used Goodthings on several occasions for school memorabilia and they have delivered quality goods on time and at a great price. Will continue to use them at Emmaus
Really good communication with the team, and looks like they will be able to provide some amazing products.
Good things come to those who wait but not here Good things come on time.
Excellent email service, ordered around 50 custom made ties on a tight deadline and the staff followed up immediately and pushed the order through at a lightning pace to deliver the items by the required date. Can't fault the service at all!
Absolutely love the service I received and have recommended to my friends for all their needs.
How we create Good Things
Accountability
We own our work, can do attitude and no excuses
Back in a Flash
Because fast is more fun for everyone
Customer Focused
Our #1 focus as we would not exist without you
Stay Positive
You can break down walls with a smile
Attention to Detail
Measure twice, cut once.
Have all details spot on.
Kaizen
We are always learning and growing together towards the next level!
Your Brand's Own
Merch Store
⚡️ powered by
Easily manage all of your merch
from one central location.
Learn more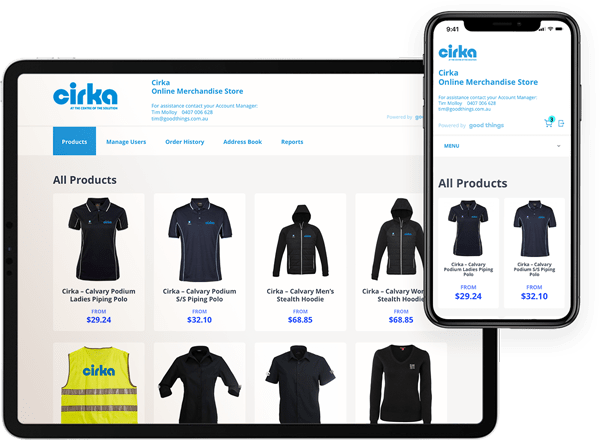 What you can expect:
of jobs delivered on time
transparent pricing (no hidden extras)
Good Things come to those who contact us