With the business landscape as competitive as ever in 2021 and 24/7 consumer accessibility, promoting your business nowadays needs a varied mix of channels and constant TLC to attract your target market. 
To stand out in a crowded market or be the front runner in your industry, there are several important things to consider. What is the impression you leave? What makes your business stand out? What keeps people coming back to your business? Essentially, it comes down to your value proposition and how you are getting in front of your desired audience. 
Whether it is digital promotion or physical promotional products, consumers want convenience. People often aren't willing to do the leg work to get to know your business, leaving you to do the heavy lifting. By this I mean creating content that connects, or garners 'clicks' in the digital game. Did you know that over half of all advertising expenditure nowadays is on online mediums? When you create a connection, you create clicks and your business will reap the benefits.
Below we outline some of the best ways we connect with potential customers and ensure we continue to connect with a relevant audience. 
Instagram Ads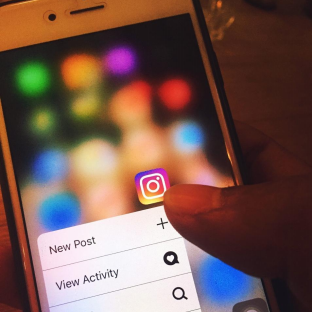 With the highest engagement rates of all social media platforms, Instagram is the most powerful marketing tool today. It is a network of around 1.2 billion users – or potential customers, and these numbers continue to rise daily. It is a marketing goldmine for any and every type of business, with 90 percent of its users (that's almost a billion people) following at least one business profile. 
'Shoppable posts', where you provide a link to products in your post and enable in-app shopping, are a direct, convenient and highly beneficial marketing strategy. Instagram traffic statistics have shown that shoppable posts can boost brand traffic by a staggering 2,666 per cent. Hashtags, tagged locations and 24-hour stories are three more of Instagram's key essentials for promotional techniques to get your business on more people's screens.
Facebook Tools
People spend an average of 58 minutes on Facebook each day. It is very easy to go down a rabbit hole with content constantly filling our never-ending feeds. To see your business benefit from this, here you can make people feel like they haven't wasted their time mindlessly scrolling. Think of Facebook as your business hub. 
Ensure your business' Facebook page welcomes users with relatable cover images and a captivating bio. Here you can provide links to your website, services and products and of course create and share content which aims to garner likes and shares. It is also a great way to identify who your key consumers are and gives you an opportunity to engage with them through messaging, videos and comments. Don't forget to see what other brands are doing and of course track what is trending and participate in that conversation! 
'Page Insights' is a fantastic marketing tool which allows you to monitor engagement patterns such as where your likes are coming from, how they change over time and the reach of your content. See also daily updates of what content has the most traction, a breakdown of your posts and the visitor demographic. 
Create events for your business, whether that is zoom seminars or upcoming exhibitions your business may be participating in. Facebook is constantly creating more opportunities for businesses to grow, so keep watching!
Google Ads
While you are capitalising on the array of online marketing trends, make sure that Google Ads are at the top of your list. On average, businesses bring in $2 for every dollar they spend on Google Ads, not to mention that 85 percent of Google's revenue is generated from their ad platform. 
With this pay-per-click system, you get so much more than you pay for. Whilst putting your business at the forefront of the number one search engine in the world, it is a name people trust and utilise every day, so it is a straightforward customer targeting tool that usually brings good ROI.
Industry Exhibitions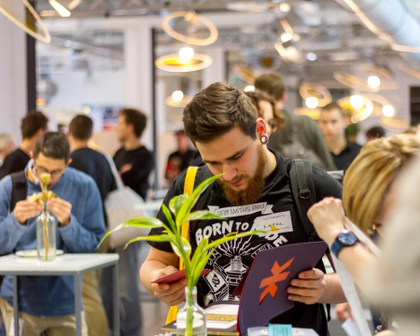 With Australia on the road to Covid freedom, it's crucial to get back out there – in a literal sense. Hosting an exhibition stall or attending your industry's exhibitions is an ideal way of promoting your business and networking face-to-face. Here, not only are you showcasing your products, you are also showcasing yourself and your team. If you are confident in your business, your potential partners, clients and sponsors will be confident in you. This starts with a smile, a solid pitch, an open mind and all going well, a hand shake to seal the deal. 
But it's not all about you. Building a positive repertoire with your fellow competitors is crucial. Take note of their marketing techniques, how they come across to their potential prospects and the kind of responses they are met with.
Promotional Products
Promotional products are a simple and tangible way to remind people of your business. Especially if it is a product or item they will use daily, or perhaps see repeatedly in the form of 'impressions' in usage around the home or office. 
Our best-selling Calico Bag, with its large printable area for your logo, provides exactly that. Not only does it bring your business to the customer's mind, it serves a useful purpose, is convenient, can be used over and over again and has the bonus of being biodegradable! All of these elements from one handy bag are a direct reflection of what the customer associates with your business. Think of it as your business imprint. It is these kinds of permanent impressions which will give your business longevity and keep your business at the front of your customers minds. 
Depending on your industry, you will find particular marketing methods more effective than others. The key is to track your data and be constantly testing and measuring what the market says. Where is your biggest audience coming from? How many are converting into sales? What is the lifetime value of that customer? From our experience the data doesn't lie and will quickly indicate what constitutes effective marketing spend. The key here is to be adaptable depending on product, pricing and your brand positioning. Some audiences may prefer to be face to face and want to touch and experiment with your products, so exhibitions may be the most effective. However, posting an effective explainer video on your business Facebook page with a close-up demonstration of the product may work just as well. 
Utilise each method according to the extent you see them succeed, and success with one method may also show you how to succeed in another. We have found a combination of different campaigns can complement each other such as QR codes on promotional bags at a conference bringing up links to our Facebook page. Never rule anything out, the landscape of marketing strategies is ever-changing, so ride with the current consumer tides and keep experimenting.