Promotional products have amazing potential. They make your business far more memorable and, by extension, help to generate the sort of brand awareness that encourages consumers to make a purchase. So, as long as you invest in a range that will appeal to the people you serve, you can generate an impressive ROI. 
If that promise isn't enough to convince you of the power of promotional products, then maybe the fact that some of the world's biggest companies rely on them will. Here's all you need to know about branded promotional merchandise and how massive corporations have used it to solidify their place at the top. 
What Is Branded Merchandise? 
Promotional products, also known as branded merchandise, are products distributed to consumers either for free or at a low cost to promote a company. The most successful promotional products tend to be those that are well-targeted and genuinely useful to the recipients. So, it's important to really know your audience before ploughing on with a campaign. 
You see, different audiences will value different things. For example, full-time workers will appreciate products that make their day-to-day lives easier, such as USB drives and stationery. Gym bunnies, on the other hand, might prefer branded sports kits while eco-conscious consumers would respond well to sustainable items like tote bags and water bottles. 
Why Is Branded Merchandise Important? 
Branded merchandise isn't strictly necessary. In fact, a lot of companies get on just fine without it. Very often, they prefer to avoid the expense associated with promotional products and opt for less pricey (but often less successful) strategies. However, there's a reason so many large and well-respected corporations use them. 
According to a 2017 consumer survey carried out by the Promotional Products Association International, around 90% of all consumers remember the brand they received a promotional product from. So, it's a great way of making a strong first impression on a potential future customer. 
If that wasn't enough, around 80% of consumers said that their opinion of a company changed for the better after getting one of their promotional products. As a direct result, respondents were then also 83% more likely to do business with a brand, proving that they do work. 
How Much Do the Top Companies Spend on Branded Merchandise? 
It's clear that branded merchandise is effective, which is why Australian SMEs spend an average of $31,000 on promotional products every year. Because these products so often result in better customer relationships and improved brand awareness, the vast majority of companies find their investment to be good value for money. 
In the big leagues, though, the money earmarked for promotional products is staggering. Every year, the top 100 buyers of promotional products each spend almost $40 million, minimum. And, what's interesting is that they all use their promotional branded merchandise in very different ways. 
3 Companies That Use Promotional Products to Drive Sales 
Some of the world's best-known and most beloved brands put promotional products at the very centre of their marketing strategies. Here's how the biggest names in business make use of branded merchandise to ensure they stay successful. 
Pfizer
Pfizer is renowned across the world for one key thing at the moment: its Covid-19 vaccine, which was the first of its kind to be given emergency approval by the WHO. However, even before the vaccine was rolled out, Pfizer was already well established as one of the world's biggest pharmaceutical companies.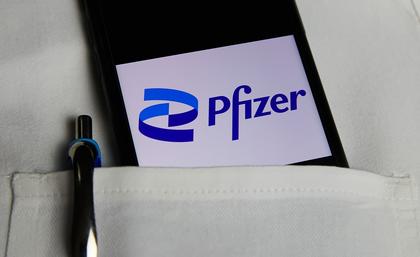 To compete in a crowded market, Pfizer used to hand out promotional branded products to healthcare providers. While that practice has since been banned in the healthcare sector, at its peak, Pfizer would spend upwards of $80 million every year on branded merchandise. 
By handing out top quality products emblazoned with the company's logo and brand message, Pfizer could highlight a commitment to the high standards that are so crucial in the sector. It was a great way of building relationships with healthcare providers that brought benefits both for the business and the patient. 
Crucially, the products were all items that could be used during a doctor's working day. Branded notebooks, pens, and mugs used to be commonplace in hospitals, particularly in America. Now, though, to encourage fairer competition in such a sensitive sector, doing so is no longer allowed. But that doesn't mean that promotional products aren't put to good use elsewhere.
   2. Pepsi Co. 
Pepsi Co. spends up to $3 billion (US) on promotion, which is equivalent to around $4 billion here in Australia, and a large proportion of that goes on branded merchandise. In fact, that's been a key part of Pepsi's marketing spend for many years now. 
Back in the 90s, the company came out with a first-of-its-kind rewards program known as Pepsi Stuff, in which customers could trade so-called Pepsi Points for products. It took off, and within the first month, there were over a million subscribers. Despite a controversy concerning a Harrier jet that, unexpectedly, one customer got enough points for, it was in many ways a success and has been revived on a couple of occasions since. 
These days, however, Pepsi tends to focus more on B2B promotions. Think about it: how many times have you gone into a bar, restaurant, or shop and seen Pepsi-branded fridges, sun umbrellas, and menu boards? Chances are, the answer is quite a lot. 
When a stockist strikes up a deal with Pepsi, the drinks brand will often offer them free products that they can use in their establishment. This is great for businesses hoping to save money and gives Pepsi a fantastic opportunity to advertise to countless consumers day in and day out.
    3. McDonald's 
Unlike Pfizer and Pepsi, McDonald's branded products aren't necessarily all that useful. Not only that, but customers also have to spend some cash before they can get their hands on the merchandise. We are talking, of course, about the toys that come free with every kid's meal, known as a Happy Meal.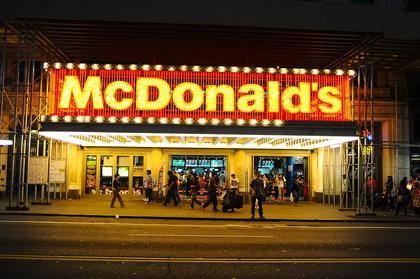 Happy Meals have been around for more than 40 years now and they are as popular today as they ever have been. Currently, it is estimated that McDonald's sells around 3.2 million Happy Meals every single day, and in more than 100 countries across the world. 
These toys aren't exactly practical. They're also very often not overtly branded with the McDonald's logo because they're usually designed in collaboration with a trendy toy company or film franchise. But, let's be honest, McDonald's don't need to go overboard on the branding of such immensely popular merchandise. 
Happy Meal toys are all about attracting new customers who want to keep their kids happy and bringing existing ones back for more. They are, therefore, a classic case study in understanding what your audience wants from a promotional product. It's an approach that works really, really well, proving that there's no one-size-fits-all approach to branded merchandise. 
The Best Promotional Products for Your Company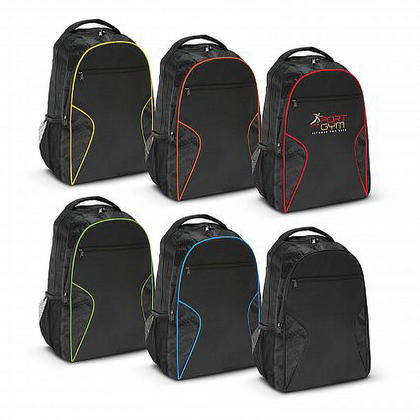 It's up to you to figure out what products your target consumers would respond well to. While some demographics are sure to love a promotional hat or a laptop bag, others might end up throwing those sorts of products straight in the bin. So, do your homework to ensure you choose the perfect merchandise for your particular audience. 
Generally speaking, though, certain products do perform well with very varied audiences. These include sustainable shopping bags, branded t-shirts, and promotional hand sanitiser gel. 
How Great Companies Use Promotional Products 
Companies of all sizes rely on promotional products to help them attract and retain customers. By looking at some of the biggest and best examples of corporations that have done so successfully, we can get an invaluable insight into how different business models lend themselves well to different types of branded merchandise. 
So, take these examples and use them to inspire your company's selections. If you want to use promotional products to drive sales, you'll have to choose items that are genuinely attractive to the audiences you serve.