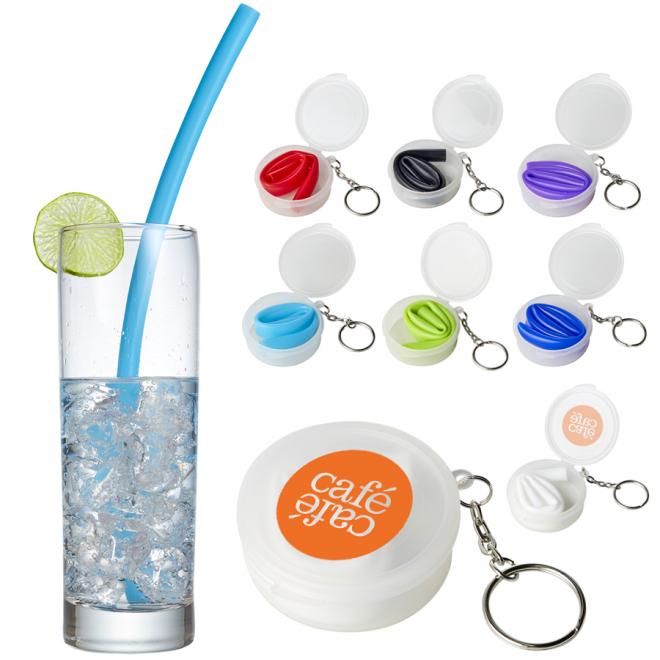 Description
These silicone straws are the perfect companion for straw users everywhere. With bans on disposable plastic straws being issued the new policy has become BYOS (bring your own straw)! Food grade silicone straws in compact plastic key chain cases make carrying your new reusable straws a breeze!
54mm Diam x 20mm H
Our Guarantee
All of our products are fully guaranteed to operate, look and feel as designed.
Our most highly regarded company value at Good Things is integrity. Simply put, we do what we say we are going to do in a timely fashion, our goal is to get "Back in a Flash" to all our clients for quotes, artwork and samples.
In our industry it's essential: From meeting delivery deadlines through to having a product match a sample when delivered to each minute detail.
When dealing with us you can expect to get exactly what you ordered as agreed, and on time, that is the Good Things Guarantee.
Production Time
24 hours to 10 days from artwork approval.
Reusable Silicone Straw
We'll email you a quote within 10 minutes
Review Product