Being in business is all about getting noticed, no matter what you do or where you are. You could be looking to boost your profile at trade events, online, and elsewhere. Either way, it's important that you find ways to stand out and make your mark.
This has never been more true than in the last 12 months. With companies of all kinds suddenly blocked by unprecedented obstacles mounted by the coronavirus crisis, the landscape became far more competitive as businesses went into survival mode. Constant accessibility and increasing personalization became the name of the game for businesses attempting to offer more with less during the pandemic.
Now that the world is returning to rights, retaining consumer engagement remains critical. Clearly, people have come to expect a lot from businesses in general. So, they'll need plenty of reason to sit up, pay attention, and keep coming back for more.
To that end, we've rounded up some of the very best ways you can connect with your potential and loyal customers alike. Attract eyes, encourage conversations, and get more clicks with these five top tips!
1.     Produce Promotional Products
Promotional products are kind of a win-win situation. By adding your own awesome branding to attractive, practical products that customers can use day in and day out, you won't just be getting your name out there. Yo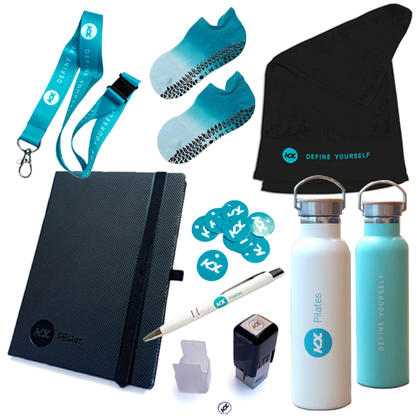 u'll be showing your customers how valued they really are, all while making a lasting impression.
That being said, customers don't want junk. Everyone loves a freebie, but if you hand out products that are poor quality, ultimately that's a poor representation of your brand. So, think about what your customers will really appreciate.
Take our bestselling non-woven shopping bags and glass Karma Kups. Not only are they easily customisable and available in a wide variety of colours, they're also super practical and eco-friendly. Given that staying sustainable is a priority for a majority of Australians these days, these sorts of products are sure to put you in your customers' good books. For one thing, adding your logo to something that will be so positively received will improve peoples' association with your brand. For another, it will get more eyes on your business when people take the product out and about.
There are so many different products for you to choose from, so you're sure to find something that will look great with your logo and make sense for your customers. There's no better way to keep your business at the forefront of peoples' minds.
2.     Build A Website
More and more people are using search engines and similar methods to find the brands they want to do business with. In the last year alone, 81% of all internet users searched online for a product or service to buy. That's upwards of 3.5 billion people. So, regardless of what your business does, we think it's a pretty safe bet that your website will be a key touchpoint.
So, don't just use it as a landing page. A good website can offer ample opportunity for promotion. There's no time limits either, because your website can continue to promote your business even when your team has clocked out for the night.
In order to really make the most of it as a promotional tool, you can use a website to tell visitors all about your business, highlight your most popular products, and build a connection straight off the bat. Plus, with great SEO and Google listings, you can better target the people you want to pull in.
3.     Write Great Content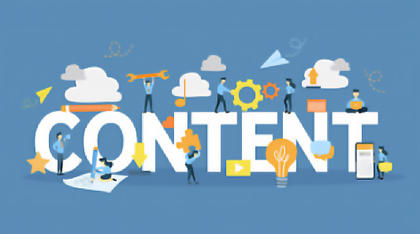 Content is king in the online marketing game, for a couple of really important reasons. The first is that content (like your specially selected promotional products) can offer value to readers, in this case in the form of actionable advice and relevant industry updates.
A second, related reason is that content can really improve customer engagement and, in turn, increase your number of leads.
To make your content creation as productive as possible, you need to ensure you always write in your brand's voice and only put out that which will appeal to your target demographic. As with your website, top notch SEO should also be a priority.
By making great content a central part of your promotional campaign, you'll introduce more people to your brand and encourage them to keep coming back for more. There are a number of different ways you can go about this, so think about which would work best for your business.
Blogging
Writing a blog is a great way to generate leads. It gives you a chance to establish your brand as an industry leader and build trust with your prospects. If it's good enough, consistent, and always relevant, you could end up with a broad audience of regular, super engaged readers.
Newsletters
Email marketing is one of the most effective forms of marketing there is, with studies showing that it can be 40 times more effective than marketing on social media. In order to reap the benefits, you could try sending out a regular newsletter. Pack it full of content and interesting titbits your audience will adore, and build a relationship with customers in their inbox.
Promote Your Content
Content marketing is all well and good on its own, but it stands more of a chance of making an impact if you share it widely. Tweet out a signup link for your newsletter and share previews of your latest blog posts on Instagram, and you'll be far more likely to catch peoples' attention.
4.     Never Stop Networking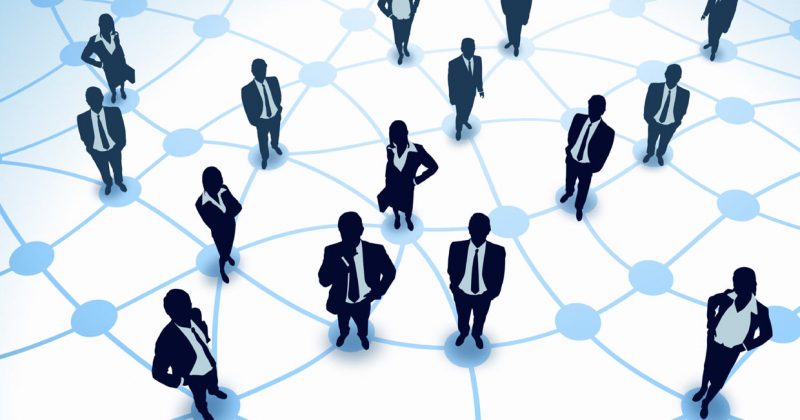 It became unexpectedly difficult to network last year, back when the strictest coronavirus restrictions were announced. In-person events had to be reimagined and taken online, and Zoom calls became the virtual venue of choice. But, no matter how tricky things got, networking never ceased.
That's because networking is an ideal way to increase your company's presence, whether in your community or wider industry. It gives you the chance to reach new potential customers and speak to them one-on-one, and opens up opportunities for exciting partnerships. Now that we're all face-to-face once more, it's the ideal time to put yourself out there at local events or larger conferences and trade shows.
5.     Host Your Own Event
Why wait for the perfect networking event to roll around? If you've got the means, you could host your own networking event, no matter how small. This will give you the chance to strengthen your connections with local businesses and consumers and put what you do on their radar.
It's a great opportunity to put your promotional products to good use, too. Hand out branded face masks and hand sanitiser to guests on arrival to let them know their safety is your priority, and treat them to a reusable bag full of confectionery and other goodies on their way out.
Or, if holding your own event isn't quite doable for you right now, you might want to consider sponsoring one in your area. That way, your brand and its logo will still enjoy prominence in programmes and on banners throughout the event.
The Best Ways to Promote Your Business In 2021
Different promotional tools will work best for different companies. But, everything from promotional products to upping your online presence and boosting your in-person networking power all have the potential to do great things for your business.
Just take a step back and think about what will be of most benefit to your customers. It could be that the people you serve would appreciate some products over others, while well-thought out, industry-specific content will always be far better received by audiences that have been properly targeted.
Keep in mind that there's nothing wrong with experimenting, either. In fact, that could be the key to your success. So, think about how you can combine your best promotional campaigns to create the most successful strategy possible.