If you're looking for novel ways to market your business, then one of the best options is to use promotional products. Pens? Hoodies? Branded rubber ducks? All great ways of grabbing some attention for your brand!
If stationery or bathtub toys aren't your thing, though, another fantastic option for promotional products is a custom branded cap that proudly displays your organisation's logo. These can be handed out to employees, clients and customers, acting as both a fun thank-you gift and a handy advertisement for your business.
As a result, you'll create better relationships at the same time as providing extra exposure for your brand (plus, you can always keep some for yourself – it's always nice to add new options to your wardrobe!).
However, there's a lot to think about when it comes to using custom branded caps to promote your business. This guide will cover everything you need to know, from the benefits of using branded caps to the process of selecting and ordering the best caps for your business.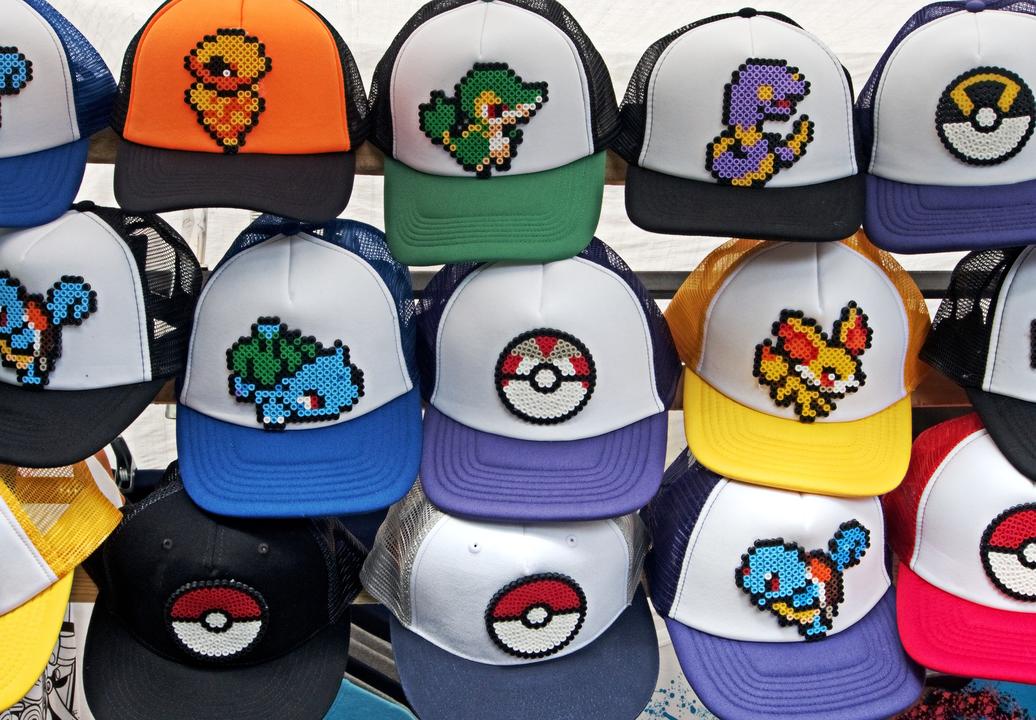 Benefits Of Branded Caps As Promotional Products
Like other promotional products, branded caps are an awesome way of marketing your business since they can act as both a gift and an advertisement at the same time. A well-designed custom cap can act as an eye-catching endorsement for your brand whenever someone wears it, creating brilliant exposure for your business.
Custom branded caps also provide a number of additional benefits when compared to other promotional products. For instance, other promotional products like pens will eventually run out and be discarded, and food-based gifts will naturally get eaten before too long, meaning your brand exposure through these products is time-limited.
Caps, on the other hand, have a much longer life. They don't run out of ink like pens, and they won't get eaten like food (unless a pet happens to choose them as a snack), so you don't have to worry about your promotional caps being discarded. People will continue to wear and enjoy them for a long time, which means they'll provide exposure for your brand over a longer period, increasing their long-term ROI.
Speaking of ROI, caps are also an ideal option since they're highly cost-effective. Custom branded caps are affordable to produce and buy in bulk, meaning they cost comparatively little and produce a very rewarding long-term ROI as a result.
Finally, caps are a great promotional gift to give because your clients actually find them useful. In a survey on the power of promotional products in B2B marketing, 50% of those surveyed said that they value usefulness in a gift.
Paperweights? Bumper stickers? Disposable ponchos? Not actually that useful. But a branded cap is something that your clients can wear and use all the time, so they'll definitely value it more than a bumper sticker they'll never use or a heavy-but-useless weight for their desk.
Types Of Branded Cap
So, we've explained the benefits of using custom branded caps as promotional products for your business. But to secure these benefits, you'll need to choose a cap that works well for the business you run and the type of people in your target audience for the cap.
To help you make this decision, here are some of the best types of branded caps to use as promotional products for your business.
Cotton Caps
Cotton caps are a great all-around option for custom branded caps. They usually use a classic structured, 6-panel design that gives them a comfortable fit while still allowing them to be adjusted to fit a wide range of sizes.
Cotton caps feel soft and comfortable, and their structured design means that they're less likely to fall off when walking or running – which makes them ideal for sports and outdoor activities. The curved peak also helps to keep the sun out of your eyes, which makes them perfect for hot, sunny summer days and trips out to the beach.
The added bonus of this is that if your clients are wearing the cap while they're enjoying themselves outdoors, then they'll start to associate your cap, and by extension your brand, with those fun outdoor activities. It's some sneaky psychology, but if it gets results for your brand, then it's definitely worth it!
Trucker Caps
Trucker caps differ from other caps in that the front section of the hat is usually made from polyester, nylon or other synthetics rather than fabric. This can help to improve breathability for extra comfort in hot conditions. Trucker caps may also have a mesh back that adds further breathability.
Another benefit of trucker caps is that they tend to have a high front section, which gives you more room to print your logo and other designs. As such, they're a great option if you want to go really creative with your custom design – you've basically got a bigger canvas to work with, so let your imagination run wild!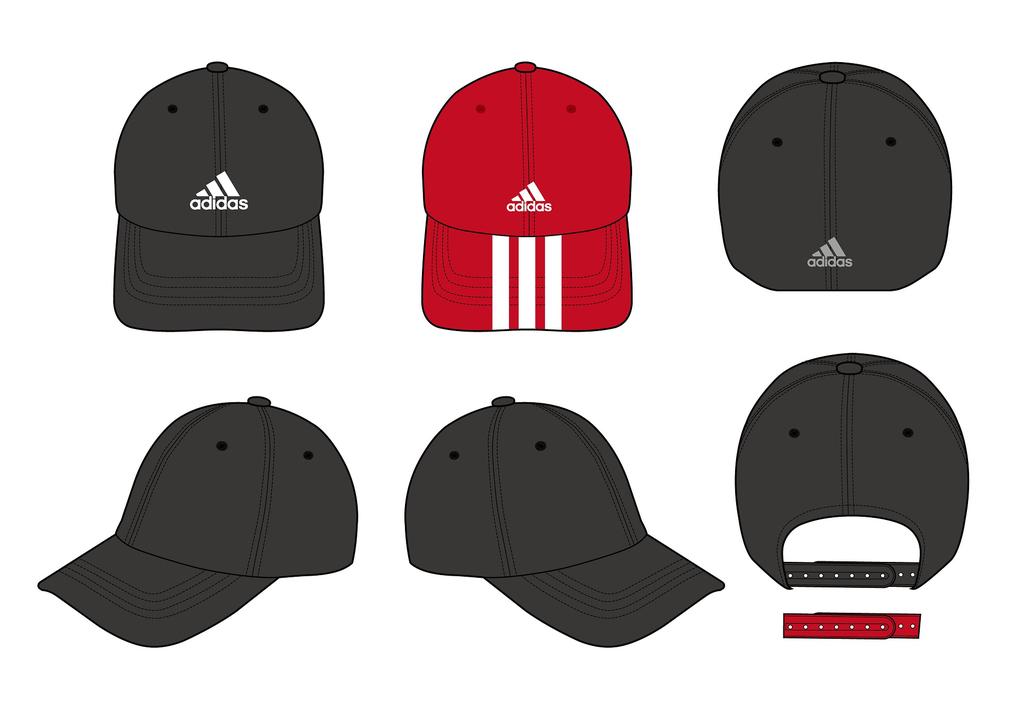 Dad Caps
Unlike other caps, dad caps have an unstructured design, giving them a less stiff feel and making them feel slightly looser when worn. Dad caps are great for casual wear since they're highly adjustable and the loose fit makes them feel very comfy.
The pre-curved brim also offers great protection from the sun, meaning they're ideal for a stroll in the summer sunshine or to wear to outdoors events like sports matches and festivals.
These events are a great chance to give your brand exposure to all sorts of different people, so while the name "dad caps" might not make them sound very exciting, the exposure they can give your brand is definitely something to get excited about.
Cord Caps
Cord caps are hats made from special corduroy fabric that gives them a more luxurious feel than other caps. Cord caps are soft, durable, easy to clean, and look extremely stylish to boot! As such, cord caps are a great option for a custom branded cap that's as much about making a fashion statement as providing comfort and protection from the sun.
The stylish appeal of cord caps means that they're ideal for younger or more fashion-conscious target audiences. They're also a great way to make your brand stand out since this fashion statement is a surefire way to turn heads and grab people's attention!
Bucket Hats
Bucket hats might have dipped out of style for a while since their heyday in the 90s, but they're making a big comeback now to make up for it. Bucket hats are sun hats with a brim that reaches all around the hat rather than just in front. They're both highly practical and highly stylish, with a retro feel that's sure to appeal to fashion lovers.
They're super comfortable to wear and provide ample protection from the sun thanks to the wraparound brim. They can also come in all sorts of fun and eye-catching colours, and there's plenty of space to print your custom design – so if you're looking to print a large logo or pattern, bucket hats are an excellent choice.
Novelty Hats
If you want to really grab people's attention, then sometimes the best way to stand out is with a themed novelty hat.
One option is to go for something relating to a seasonal occasion like Christmas or Halloween to make sure that your novelty hat gets used year after year. Santa hats, witch hats, or cowboy hats for dressing up with are all fun ideas that are sure to bring a smile to clients' faces.
Alternatively, you could try a novelty hat that relates to your business or the sector your clients work in. Do your clients work in tech? Use a novelty hat that makes a coding pun. Events organisers? Give them novelty party hats. Food-related business? Hand out hats shaped like your signature dish.
Novelty hats are a chance to go really out there with any sort of wacky design that might appeal to your clients' sense of fun – just make sure they're appropriate for the sector you and your clients work in!
Kids Hats
It's important to remember that you don't just have to give out promotional hats to your clients or employees – you can also give them to their kids! Kids hats are a fun and unique option for your custom branded cap since you can use a variety of bright and eye-catching colours that can make them really stand out.
Giving your employees or clients a gift for their children is also a great way of deepening your connection with them since it shows you think about them beyond just your business relationship.
Plus, what's more attention-grabbing than a cute kid wearing a cool hat? It's always worth factoring the cute factor into your marketing!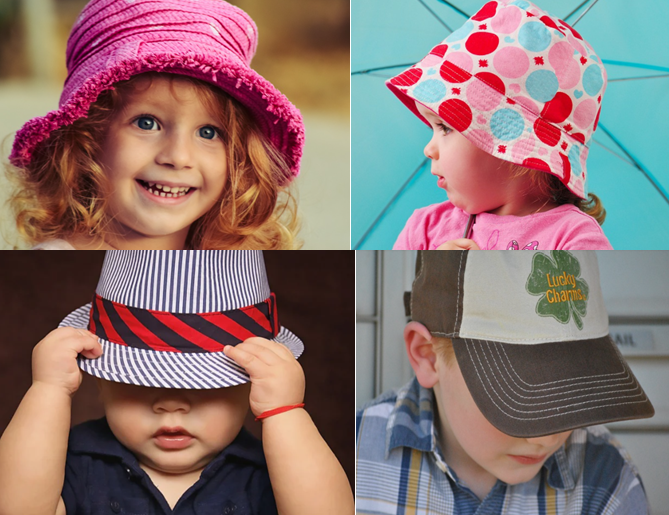 How To Choose The Best Branded Cap For Your Business
Now that you know a bit more about the types of custom branded caps on offer, it's time to think about how to choose the best option for your business. There are several important considerations to make, so make sure you take plenty of time to plan your promotional cap strategy!
First, you'll have to choose what type of hat you want to use. To decide this, think about your target audience and what they would most appreciate. Are they younger or older? Are they active and sporty, or do they value comfort over competition?
In addition, you should think about your design when choosing a cap type. You don't have to have a definite design until later, but you should check what colours each type of hat comes in and whether these colours fit with your intended design or brand colour scheme.
For instance, if your logo is all-black, you don't want people to have to squint to make it out on a brown or dark-blue cap. Think about your target audience here as well – as an example, some men might see shades of pink as too girly for their tastes.
Once you've nailed down the type of hat you want to use for your custom branded cap, you can set to work finalising your design for it. Think about where you'll place your logo, what colours you'll use, and if you want to print any other patterns on the hat to help it stand out more. The key is to make sure your logo stands out – the aim is to make it as eye-catching as possible, after all!
Once you've got your design, you can send it to the manufacturer and they'll finalise it to print on your hats. At this point, you need to consider the number of caps you'll buy. Bulk orders will usually work out cheaper than smaller orders, which is ideal if you want to make the most of your budget and maximise ROI.
However, if you're working with a limited budget, another option is to make smaller orders of multiple hat types and designs. This gives you a chance to work out which hats work the best and make the most impact with their recipients, rather than potentially spending a lot of money on caps that might not work as well as alternatives. (Testing multiple options means you get to diversify your own wardrobe with the spares, too!)
Once you've decided on the perfect cap for your business, you can then commit to a larger bulk order to make use of the lower price.
Finally, now that you've got your hats, you need to decide how you'll distribute them. You could:
Give them to employees as part of an employee appreciation gift bundle or as part of their regular uniform
Hand them out to clients as a thank-you gift
Give them to passersby at conferences and trade shows to increase your brand exposure within your specific industry.
Make them a prize in competitions – hosting these via social media is a great way to build your following and increase social engagement.
However you decide to give them out, you'll soon start to enjoy the benefits of extra exposure and better relationships. Not bad for a hat, right?
Conclusion
Custom branded caps are a brilliant way of marketing your business – they help to build brand exposure over a long period of time while also providing an awesome gift for clients or employees. To make the most of your branded caps, though, you should make sure you think carefully about how you'll use them.
You should also make sure to pick the right producer for your branded caps. Good Things is one of Australia's leading promotional product sellers, with a huge range of promotional products and gifts that can make your clients feel good and your brand look awesome.
We aim to provide high-quality products that will delight you and your audience, alongside exceptional customer service that makes the entire process as hassle-free as possible. So, if you're looking for the perfect custom branded cap, check out the Good Things catalgoue today!