An umbrella isn't just an accessory that protects you from the wind and rain, it can be a fashion statement or go-to weather protecting tool. It all depends on the umbrella style you go with. When choosing an umbrella, in particular a branded golf umbrella, you need to ensure it's good quality. Aside from the sturdiness of the umbrella, there are different aspects you need to look for as well – these include the style, fabric colour, compactness, and purpose for which you intend to use the umbrella. 
So we ask the question — why does everyone love the Bunnings golf umbrella so much? To put it simply, it's durable, reliable, aesthetically pleasing and arguable, the best umbrella out there. As a result, you'll often come across many people using the Bunnings umbrella, and for those who don't own one will be instantly motivated to pick one up for themselves. Or in your case, create your own branded golf umbrella.  
So let's have a look at the top reasons why branded golf umbrellas are super popular among the masses:
Peak 'straya moment for @chrishemsworth with that Bunnings umbrella. pic.twitter.com/O51J5sAns2

— Mikey Nicholson (@Mikey_Nicholson) August 24, 2016
Size Matters
When it comes to golf umbrellas, size matters. The ideal golf umbrella should be around 130cm to 140cm in width. The benefit of golf umbrellas with a slightly larger double canopy is the ability to shield two people from unexpected rain. We all like to be that hero that has the gold umbrella handy when it starts raining, another reason why it should be your logo! Be the brand hero!
Function Over Form
Aside from rain or UV protection, a good golf umbrella should have strong functionality. Automatic opening is the king of golf umbrella features. Admit it, we've all felt like a boss when we've clicked the button and the magic of an umbrella opening happens before our eyes. You might even be swept away into a scene from singing in the rain. But more so the auto open means you won't risk cutting your finger open on the blade of old school style umbrellas.
Handles are another important feature to a golf umbrella. Nowadays you will find a lot of umbrellas with light grip-friendly handles. This is so you can grasp the umbrella with one hand and hold onto your coffee, shopping or bag in the other. An excellent example of this is the Sands Umbrella.
Good Quality Fabric
Sometimes we use umbrellas to protect ourselves from UV rays. Unfortunately, with prolonged exposure to sun rays, the fabric of umbrellas tends to fade over time. But with a good promotional golf umbrella you should have nothing to worry about. Our range of promotional golf umbrellas are made with durable, weather-resistant fabric — so whether it's for your personal use or a patio, you can invest in one of our models without any worries!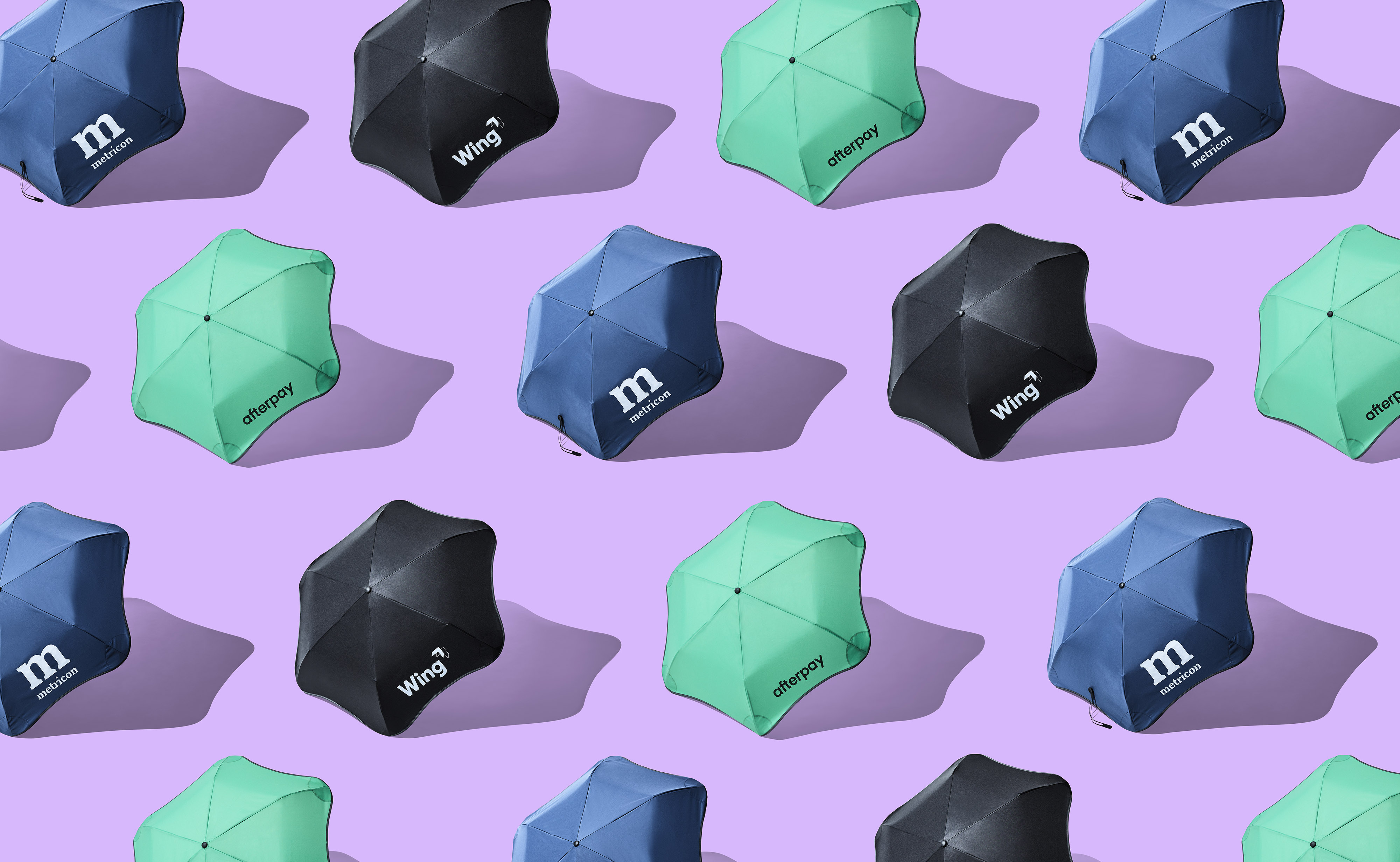 Colour for Any Occasion
For most people, the colour of their umbrella barely matters. But did you know that you need to choose the colour of your branded golf umbrella depending on the season you plan to use it? Black umbrellas are perfect for summers, as the black fabric quickly absorbs the heat, keeping you safe. Yellow and orange colours, too, are known for their ability to repel light. Branded golf umbrellas don't just protect you from the rain but they can offer UV protection from harsh sun rays.  
You can always invest in bright-coloured umbrellas for other seasons (where heat is out of the question). You'll create a style statement with these vivid, colourful umbrellas. But, of course, even when choosing umbrellas for your patio, you need to be super careful about the colour. And if you're looking to create your own branded umbrella, you can always check out our fantastic range of promotional golf umbrellas.
One Design That's Consistent With a Strong Message
Bunnings umbrellas are designed to stand out from the crowd through simple identifiable branding. The warehouse giant isn't about creating different shapes and sizes; instead, they are focused on presenting a consistent message that's simple, large and serves a purpose, much like the massive product range. So if you go to your weekend outdoor sporting event, you'll likely find a tradie, mum or dad, holding one of these iconic umbrellas as they cheer on their child. That's the power of something useful that offers a consistent message, aligning with their customers' needs.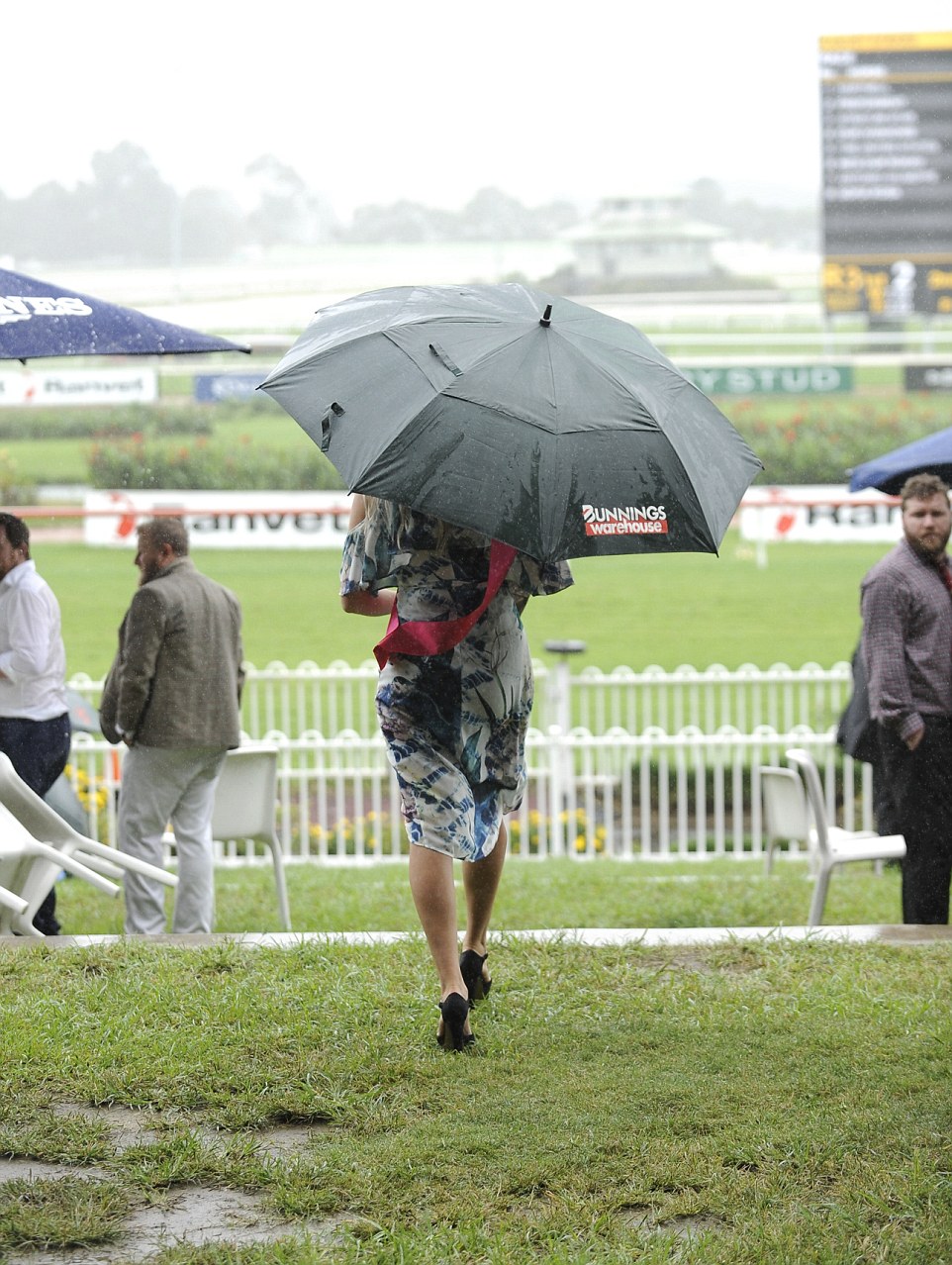 Summing Up
The best part about Bunnings branded golf umbrellas is that they weave aesthetics into functional golf umbrellas, making them the perfect fit for various applications. Of course, if you're looking for good quality umbrellas, you can always check out our Good Things range of promotional golf umbrellas. Get in touch and we'll make your brand's umbrella as loveable as the Bunnings umbrella.