AS Colour has become a popular 'go-to' apparel supplier for branded merchandise here in Australia. It's quite common to purchase apparel from a local retailer and notice the little AS logo on the apparel tag.

Why has AS Colour become so successful in the promotional product industry (in Australia & New Zealand)? 
The simple answer is, they take quality seriously. The AS Colour apparel range has a variety of fabric thickness, softness and a huge selection of colours to choose from. Once you purchase your first merch order of AS Colour Tees and understand just how comfortable and durable they are, then you're soon to become a loyal customer and continue using AS Colour as a supplier. Plus, they're an award winning business, and that just add an extra layer of trust — they were awarded Best Large Business at the 2020 New Zealand Sustainable Business Awards. With massive warehouse facilities in Australia and New Zealand, they have become the obvious choice and best solution for high-quality apparel merchandise.
So we're going to look at the best selling AS Colour products that make the best branded merch.
When was AS Colour established?
AS Colour was founded in New Zealand back in 2005, and their focus on quality and attention to detail has made them a beloved choice for businesses and organisations looking to create custom merchandise. Seriously, the fabrics they use are top-notch, including 100% combed cotton and premium fleece. Not only do their garments look and feel amazing, but they're made to last, which is a total win-win in our book.
But the good things don't stop there – AS Colour's designs are also a major reason why they're so popular. When it comes to creating merchandise, simple and timeless is always a good thing — it's the perfect way to showcase your brand in a way that's both stylish and effective.
AS Colour is also dedicated to being the best ethical and sustainable apparel option for merchandise. So not only are you getting amazing quality clothing, but you're also supporting a brand that's doing good things for people and the planet. We spoke to Isaac, from the AS Colour team, last year and spilt the tea on branded Tees.
What clothing items do AS Colour offer as part of their apparel range?
AS Colour offers a seriously impressive range of options. They have a wide variety of styles and colours available, which means there's something for every brand. Whether you're looking for a classic tee, cosy hoodie or a trendy jacket, AS Colour has you covered. It's easy to create branded merchandise with the style and colour options AS Colour provides.
Everyone needs a basic, plain, solid colour tee as part of their wardrobe staples. So AS Colour capitalised on that. Knowing that so many industries use classic tees as their uniform was a big opportunity in the promotional product industry for AS Colour. This is one of our top-selling apparel items here at Good Things — with several of our clients branding these tee for external B2C merch stores as well as internal use for their staff. You can view the Classic Tee in both women's and men's sizes.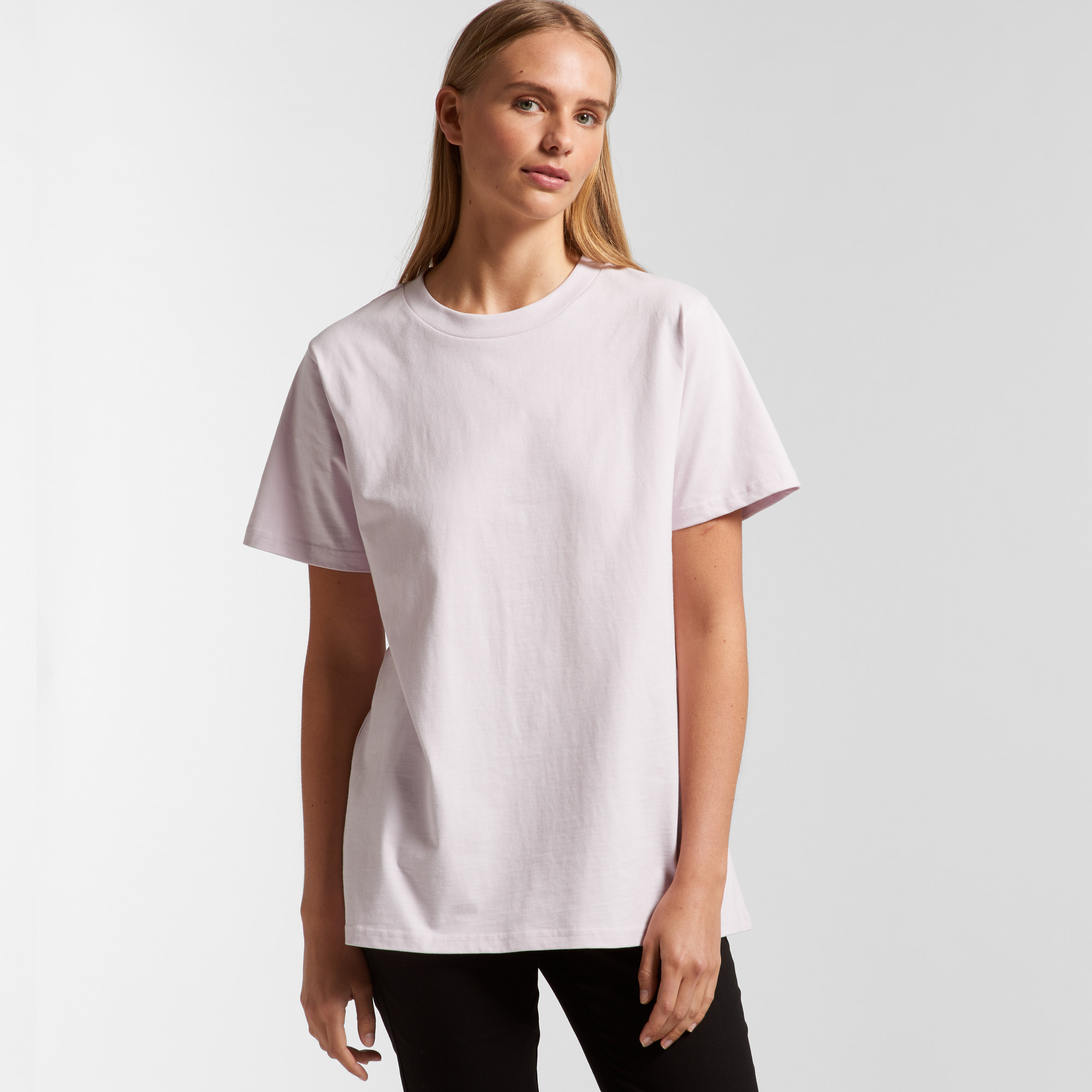 If you want to have a bit more of a dynamic look to your classic tee then have a look at the Pocket Classic Tee. Perfect positioning for a right-chest logo placement, or you could get creative with your brand visual identity and icons — like an animal popping out from the pocket!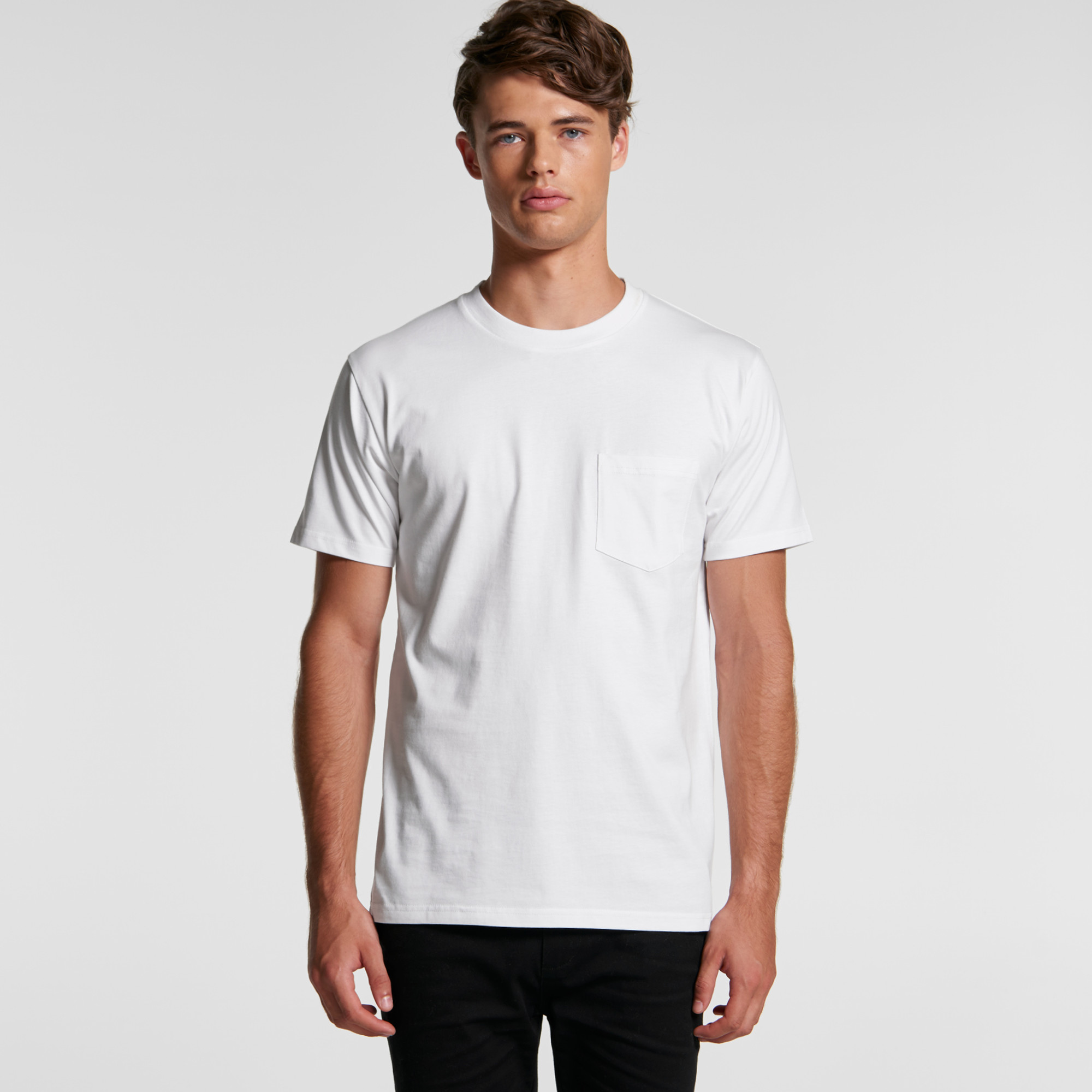 Classic long sleeves for the colder months
Don't worry, the comfy tees do come in long sleeve options as well as hoodies! Everyone has their favourite hoodie that they put on when they get home from a long day at work. Your branded hoodie could be their next favourite! AS Colour has a range of different thickness of hoodies — we'll help break down the difference between them for you.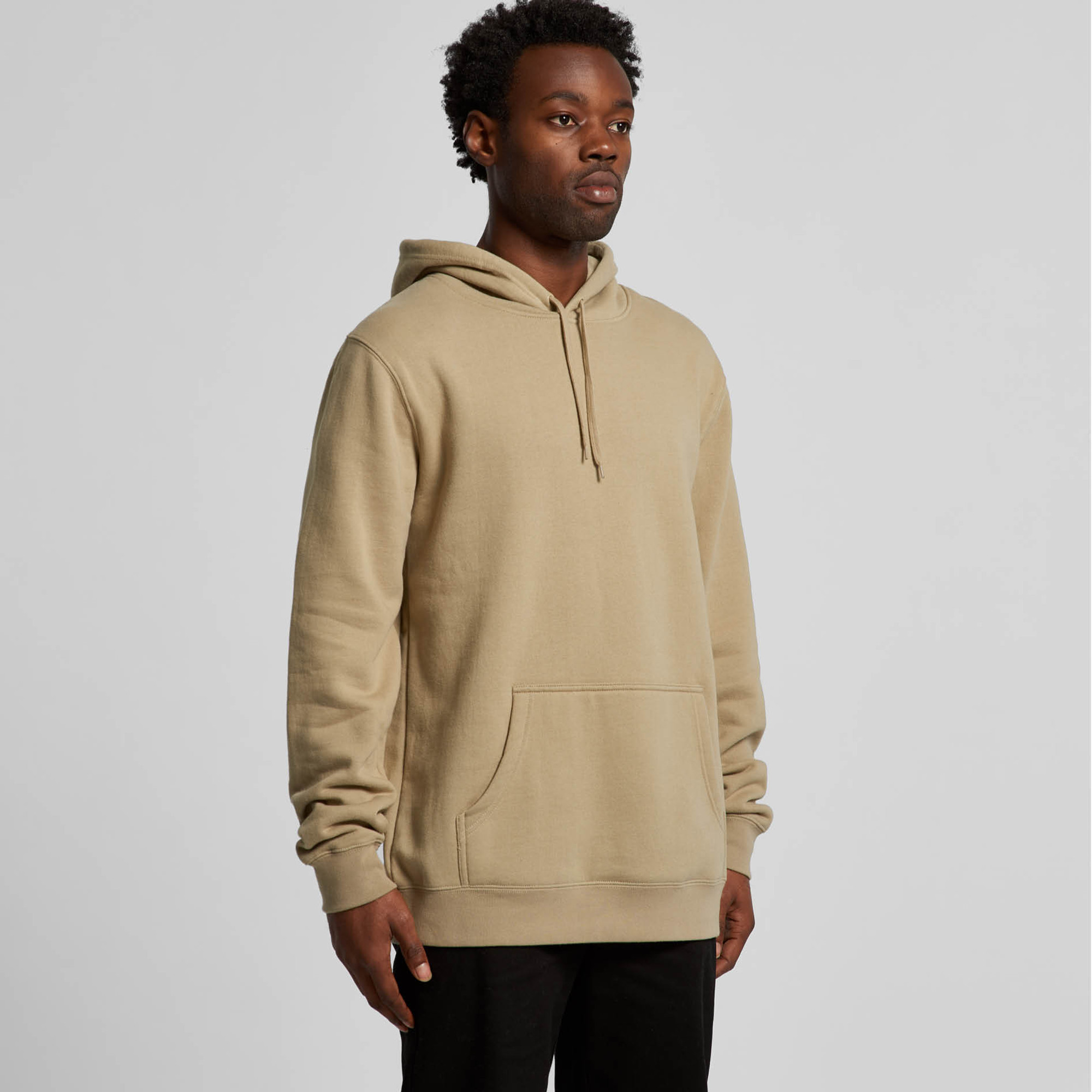 We've covered the classic every-day wear tees, long sleeves and hoodies. Now it's time to turn our attention to those who enjoy the warmer weather, or fitness is their passion. This AS Colour singlet is a great option for gyms or personal trainers looking to add to their merch store apparel. When you're working out you need to feel comfortable in your gym clothes — AS Colour understood the assignment.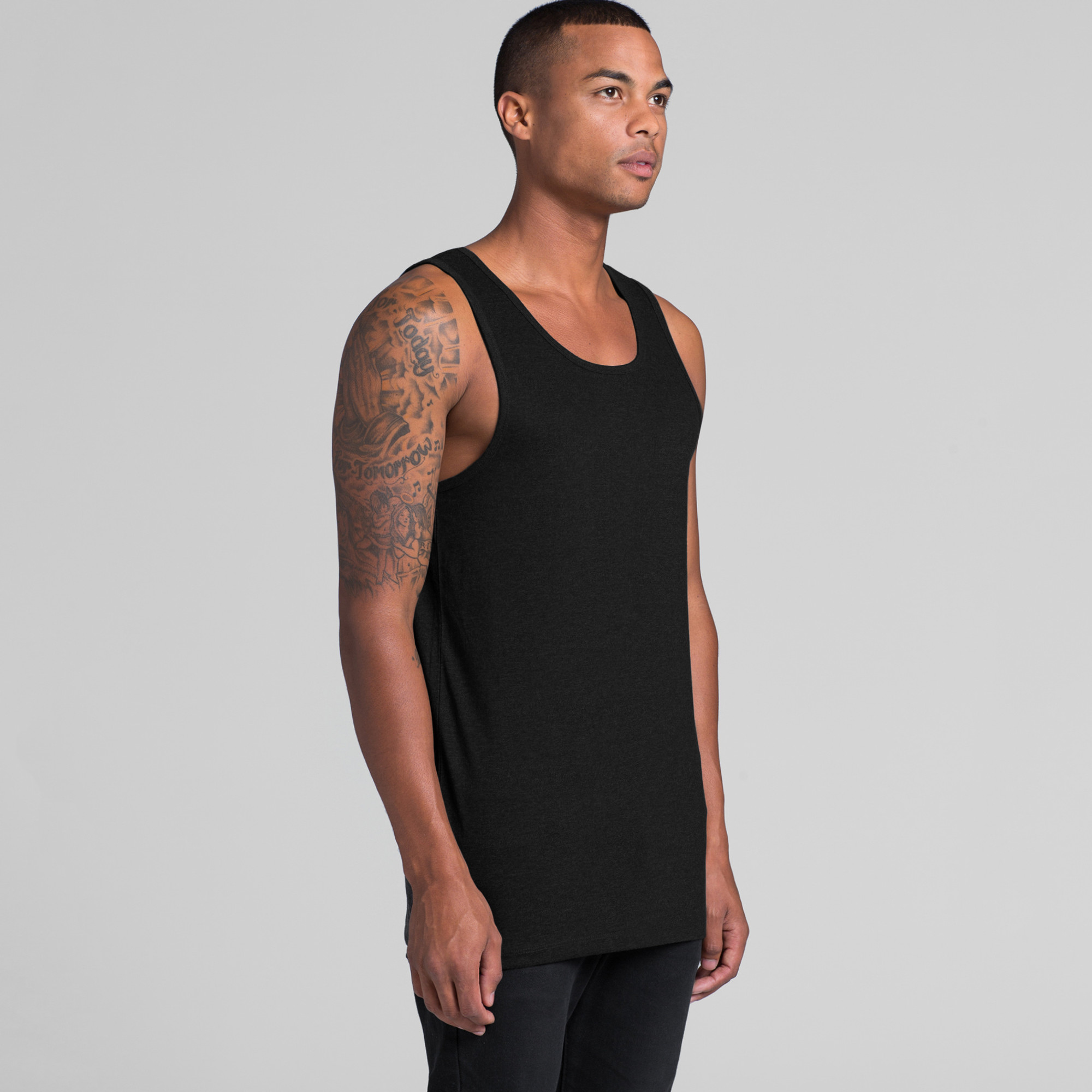 For those who are budding Golf stars, or those who just need to wear a comfy but professional tee to work — the AS Colour Chad Polo is perfect for you. This polo is a great fit for both customers or internal business use. Add it to your merch store as a sun-smart tee option with a collar! There's a number of ways you could market this polo to align with your brand.
Which brands have used AS Colour?
We've lost count of the amount of clients we have that have used AS Colour for their apparel merch — that's how reliable they are.From big organisations like MYOB, getting branded AS Colour tees for all of their staff. To small gin distilleries like Animus Gin getting AS Colour tees for their staff and then adding it to their merch store!
Wrapping up
AS Colour is just one of those brands that has so many good things going for it (pun intended). Their focus on quality, simplicity, and ethical practices is truly admirable, and it's no wonder that they've become a popular choice for merchandise. So if you're looking for an apparel brand that will produce high-quality and reliable merch (as well as doing good things for the planet) our AS Colour range is definitely worth checking out. You won't be disappointed! So have a look through our website, browse our AS Colour products, and send your next branded apparel brief to one of our team.