It was the best of times, it was the worst of times. Much like Charles Dickens' iconic novel, the year 2020 was many things. The pandemic has affected all of us in different ways, however as we watched events unfold with despair, we also prospered in ways we never imagined.
Organisational models and processes have been forced to evolve. Thus, as both businesses and individuals, we have all been rethinking our behaviours as consumers for the better. A recent research study spanning 27 markets conducted in June, 2020 shows that 74% of people want to reduce their impact on the environment and nature, and that the number one action people wanted companies to take is to make more affordable products and services that are better for both people and the environment. Well you've come to the right at the right time, as we sell cheap, high quality and environmentally friendly promotional products!
We thank our valued clients for their support and business over the past year, we have come very far together. Here, we present you our reflections and findings for the year 2020.
Each December, we look back on the most popular promotional products of the year, and much to our joy, we've found that many of your top promotional branded products were eco-friendly. In particular, our categories of eco-friendly promotional tote bags and branded reusable coffee cups performed outstandingly. Here are some of your favourites (and ours too!)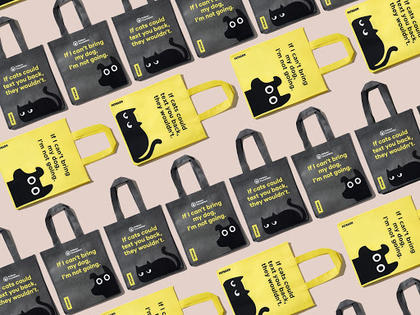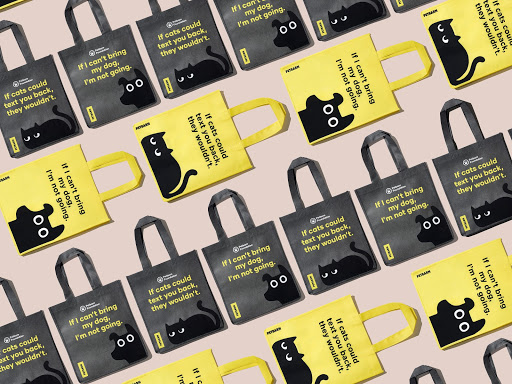 We don't like single use bags, and apparently you don't too! The custom non-woven shopping bag takes its place as our number 1 selling product. More specifically, the large version of it (we know you like to go big or go home!)

This promotional polypropylene bag is made of a recycled material that can be recycled again. This personalisable non-woven bag is durable, stain-resistant and water-resistant, making it versatile for all your company branding and promotional activities. You'll also find that it comes in a myriad of colours and sizes, with and without gussets, and all with ample space for you to print your branding.

Want to hear more Good Things about non-woven shopping bags?

Ever heard of calico bags? Well, you and your customers seem to have been sporting it a lot this year. The plain-woven, unbleached cotton is not fully processed, making it more friendly to our dear Mother Nature. The sustainable fabric is reusable, durable, recyclable and biodegradable. After your promotional campaign, the custom calico bag can be repurposed and used as cleaning rags, in art projects or even as plant pot holders! Just like the non-woven shopping bag, our brandable calico bags come in different sizes, handle lengths, and with or without a gusset. Print your logo or branding on our versatile off-white calico bag, and join us in the movement to reduce the use of single use, unsustainable materials today.

There are so many Good Things about the calico bag.
Australians drink over 50,000 cups of coffee every half an hour. It is no secret that we love our morning (and afternoon) cuppa…or three. However, the amount of disposable coffee cups thrown out each year could fill 20,000 trams! We are so proud to be working with like-minded clients who, as our 2020 data shows, have been purchasing an incredible amount of custom eco coffee cups. Our top-selling brandable coffee cup is the Glass Karma Cup. Provide your customers with a vessel to caffeinate (multiple times) daily, while promoting your brand far and wide. Coming in 11 vibrant colours (and more, available upon request!), mix and match silicon lids and bands to suit your company's unique style. The Glass Karma Cup is made of high quality glass and is dishwasher safe.

We're just getting started on the Good Things about the Glass Karma Cup.

The Vienna Eco Coffee Cup

Another one of our best-selling custom promotional products is the Vienna Eco coffee cup. It is ok if glass isn't your cup of tea, as a latte of you have been purchasing brandable BPA free reusable coffee cups. Made from recycled plastic, it is a more sustainable alternative. Featuring an insulated thermal double wall, the custom Vienna Eco coffee cup is durable and dishwasher safe, and comes in a range of bright and fun colours. Print your branding for your promotional campaigns on this eco-friendly coffee cup, your customers will love you for it!

Read more Good Things about the Vienna Eco coffee cup.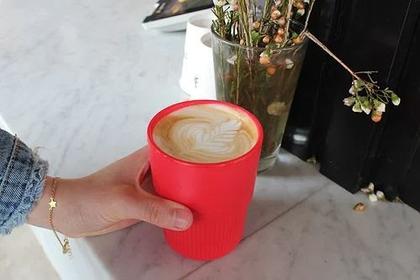 We are so glad to see that you are getting onboard the sustainability wagon with us, and cannot wait to bring you more eco-friendly promotional products in 2021. Thank you for this amazing year, we know that only Good Things will come. Follow us on social media to keep up with our journey towards being kinder to the environment.