Ah, summer – the season of sun, fun, and fantastic campaigns! As we make our way out of Winter and the temperatures begin to rise, so does the opportunity to engage your customers with an exciting Gift with Purchase (GWP) campaign. Whether you're a seasoned marketer or a small business owner looking to make a splash this Summer, a GWP campaign can be the key to boosting your brand's visibility and driving sales. Almost 50% of consumers would like to receive more promotional products (PPAI), so a GWP campaign is the perfect way to do this.

In this blog, we'll hear from Sean Hindmarch, VIC Group Account Manager, and Nick Ingleton, Senior Account Manager — providing some case studies and insights into what makes a GWP successful.
Let's take a look at 4 easy steps to strategize your GWP campaign.
Step 1 — Define a theme: What is the purpose of your GWP?
The first step to a successful Summer GWP campaign is to choose a theme and understand the purpose behind the GWP. Not only do you need to consider what will that resonates with your target audience, but is it relevant to the overal campaign. For example, if you are launching a new product, like an esky cooler, and what to gain more reach for the launch you could create a GWP product that would compliment the esky cooler; like a small cooler bag, or stubby holders. 
Think about the spirit of the season, as it's a Summer GWP campaign, it should encourage that Summer feeling. Get your target market to enjoy beach vacations, outdoor adventures, or simply relaxing under the sun (with sunscreen of course). Depending on what the overarching campaign is, your GWP product would be a limited-edition item, or even a digital download that complements your products. For instance, if your brand sells skincare products, consider offering a free sunscreen and refreshing after-sun lotion as a GWP.
Case Study: Sean recently worked with Schnitz on the launch of their
Schnugget plush toy 'Schnuggles'. Although this was a Winter GWP, it's approach was similar to what you would need to consider with your Summer GWP.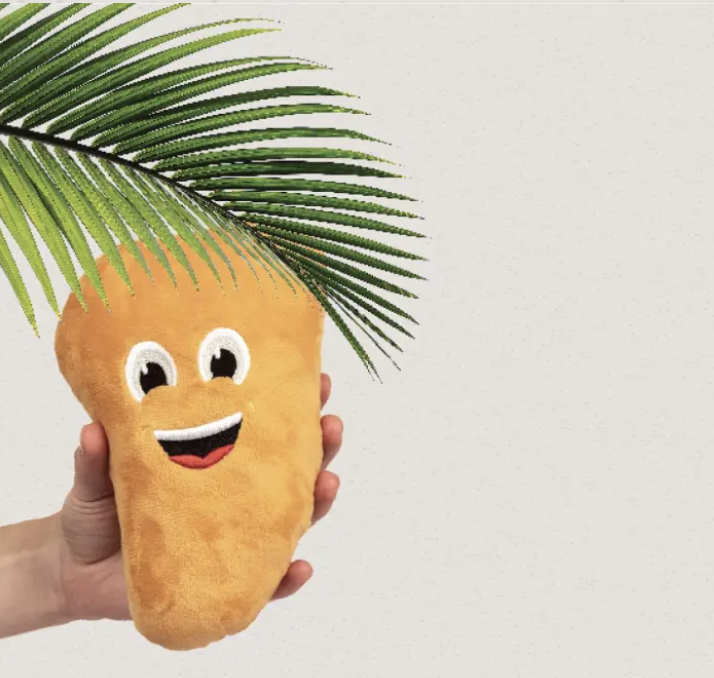 "Schnitz approached Good Things with the campaign idea. They wanted to launch the Schnuggets with a complimentary GWP dog toy. After analysising the campaign objectives, our team went back to Schnitz with 4 dog toy options; a plastic chew toy, a corduroy tug toy, a soft plush toy and a Kong rubber ball. They selected the soft plush toy, we then sent them fabric swatches, and the design process began. We worked backwards from the launch date — aiming for artwork approval, production time and delivery all to be completed with a 2 week window before the campaign launch. The GWP campaign offer was 'Get a free Schnuggles plush toy when you purchase Schnuggets', however it was only available at select stores." 
Step 2 — Craft targeted marketing content
Now that you have your theme and GWP offer in place, the next step is to create eye-catching marketing materials. Design visually appealing graphics and banners that reflect the essence of summer and your GWP offer. Leverage the power of social media to showcase your campaign – post vibrant images, create teaser videos, and use relevant hashtags to generate buzz. Remember, a picture is worth a thousand words, so make sure your visuals are both captivating and shareable.
Step 3 — Create a sense of urgency
Nothing fuels customer engagement like a sense of urgency. Implement a limited-time offer for your summer GWP campaign. Use countdown timers on your website and in your emails to remind customers that time is running out to grab their GWP. Countdowns imply that the brand is anticipating for stock to sell out quickly once the campaign has launched, making the target audience well aware that they need to act fast to obtain a GWP.
Meanwhile, making a campaign timeframe announcement allows the customer to consider their purchase — knowing that they can come back in a couple of weeks time and still get the GWP.
Case Study: Sean described the Schnitz 'Schnuggles' GWP to be a huge success, more so than the client was anticipating. 
"The GWP offer was meant to run for one week for the launch of the new 'Schnuggets'. However, after the third day into the campaign, most metropolitan Schnitz stores had sold out of 'Schnuggles'. 
Meanwhile, other GWP campaigns may not necessarily have a timeframe on them, but they are only available until stock is sold out. For example, we spoke to Nick, VIC Account Manager, about the regular and seasonal GWP campaigns that L'Oreal produce. 
"L'Oreal uses two main strategies with their GWP campaigns; 1. Gifted with the product as a bundle, 2. Gifted after the product is purchased, as a loyalty program. The bundle sets will last as long as their is stock to put on shelves at department stores like Myers and David Jones."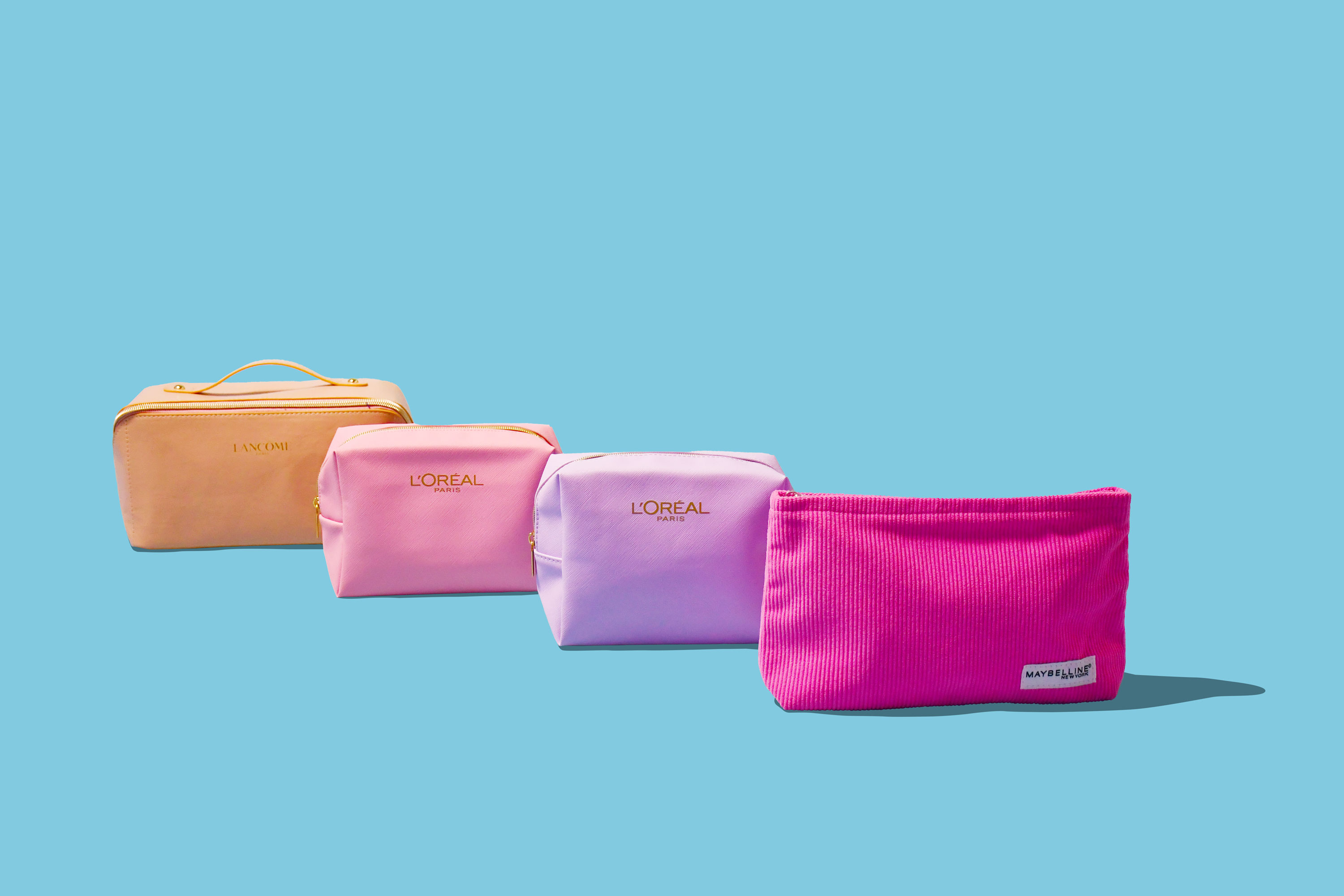 Step 4 — Simplify the GWP redemption process
To make your GWP campaign seamless and user-friendly, ensure that the redemption process is simple and straightforward. Clearly outline the steps customers need to take to qualify for the free gift. Whether it's adding a specific item to their cart or reaching a certain spending threshold, make the instructions crystal clear. Additionally, encourage customers to share their GWP experiences on social media by creating a branded hashtag. User-generated content can amplify the reach of your campaign and create a sense of community among your customers.
What is the key to a successful GWP?
We asked both Sean and Nick, from their experience working in the merchandise industry and with their personal clients, what is it that makes a GWP campaign successful. There's many reason, more than just what we've listed out in this blog, as to how your can optimise GWP campaigns. These 4 steps are a great way to get started. So here's some extra advice from Sean;
"Nobody get's super excited about 'another' branded water bottle or cap when it comes to GWPs. But when a customer sees something difference and unique to that specific brand (like the Schnuggles plush toy), where they can only purchase that GWP product from them, then that's what make a GWP successful. The target audience seeking out the product and finding out how to get it."
Juxtaposed to Sean's example, Nick who works on L'Oreal GWP campaigns says the key to success is; 
"Creating a product that won't diminish the brand. If it's a luxurious brand, then the product shoul represent that brand's personality and tone of voice. Additionally, a successful GWP campaign is one that converts customers into returning, loyal and life-long customers."
It's a good point Nick makes, in fact, 72% of people think the quality of the product directly relates to the reputation of the brand (PPAI).
To sum it all up…
As the sun shines its brightest, so does the potential for a successful summer GWP campaign. By following these 4 steps, you can create a promotion that not only boosts sales but also strengthens customer loyalty and brand engagement. Remember, the key to a memorable summer GWP campaign lies in a captivating theme, enticing offer, urgent messaging, and user-friendly redemption process. So, gear up, get in touch, get creative, and get ready to make this summer your brand's most unforgettable one yet!