Life is full of milestones worth celebrating, and what better way to commemorate these special moments than with some SWAG? Whether you're welcoming new team members, congratulating a graduate, or spreading joy for a momentous occasion, SWAG packs are the perfect way to make someone's day.

What does SWAG mean? 
The modern and industry definition of SWAG is 'Stuff We All Get'. This acronym usually refers to a promotional product pack or merchandise pack. 
In this blog, we'll explore three useful SWAG packs that are great for businesses; Onboarding SWAG packs, Graduation SWAG packs, and Congratulations SWAG packs. Let's dive in and get some SWAG pack inspiration.
Onboarding SWAG packs

Starting a new job can be both exciting and nerve-wracking. To ensure new employees feel appreciated and welcomed, Onboarding SWAG packs are an excellent gesture. These packs typically include essential items like stationary, coffee cups, and even bluetooth earbuds (if you want to add a bit of tech into the SWAG pack). 
Let's break down the components:
Stationary:

Nothing says "welcome" to a new business than getting your own company branded stylish

notebook

and

pen

. From day one your new employees can jot down ideas, scribe notes in meetings and write their 'to-do' list. New staff members will appreciate the thoughtfulness of a sleek and functional notebook, preferably an A5 notebook, so it's easy to carry in their work bag.

Coffee cups

: Fuel for the day! A branded

coffee cup

will not only make mornings more enjoyable but will also create a sense of belonging within the workplace. And do everyone a favour — get a dishwashable coffee cup! That way, your employees can put it into the dishwasher at the end of the day, so it's ready to use again the next day (no one has time to hand wash dishes).

Bluetooth airbuds:

Encourage productivity and a seamless workflow with

Bluetooth airbuds

. Whether for taking calls or listening to music, this piece of brandable tech will undoubtedly elevate the work experience.
Graduation SWAG packs
Graduation is a significant milestone in any student's life. Whether it's high school or university, completing an educational journey is cause for celebration.

Here's what we'd recommend to include:
Graduation bear:

A cuddly companion to commemorate the achievement. This adorable

plush bear

will be a reminder of the student's graduation day, with the bear fitted out in it's very own graduation cap, gown and scroll.

School pennant:

Yes, we're referring to those classic American little triangle school flags that you hang in your doom room. These are fun reminders of the memories made during their school time and can be proudly displayed in the graduate's new workspace, study or home.

Coffee cup:

Starting a new chapter often requires a cup of motivation. A graduation-themed coffee cup will get the graduate on the right foot into the workforce. It could also be a reminder of the countless cups of coffee consumed during late-night study sessions.

Premium pen:

As the graduate embarks on a new chapter, a

premium pen

will not only come in handy for signing important documents but will also serve as a reminder of their academic achievements.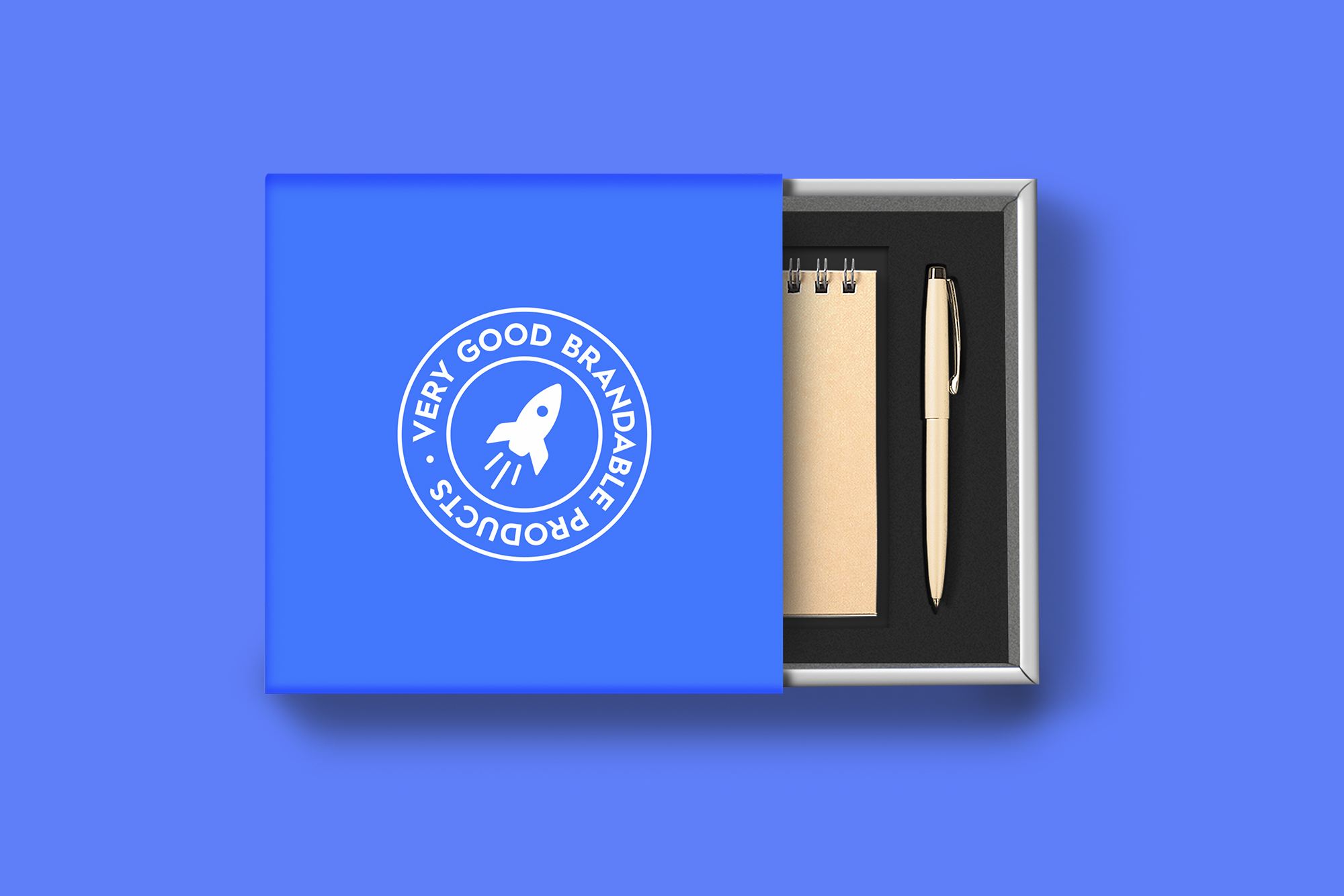 Congratulations SWAG packs

Life is full of exciting moments that deserve celebration, and Congratulations SWAG packs are designed to spread joy during these occasions in workplaces. Whether it's a birthday, engagement announcement, wedding wishes, or a pregnancy announcement, these packs are versatile and thoughtful to give to your employees.

Here are some possible gifts to add:
Multi-purpose 'Congratulations' card:

Make the special someone who's celebrating feel good on their birthday or before getting married. Add a personal handwritten note on the inside and get everyone's signatures saying farewell. The design will be key to this card, so that you can use it for a number of occasions — keep that in mind!

Champagne packaged sweets:

Although we'd love to pop a bottle of champagne, sometimes that isn't the best idea for all celebrations, like when a pregnancy is announced. So instead, get a

champagne bottle filled with chocolates

. A fun non-alcoholic way to enjoy the occasion.

Wedding or Pregnancy Wishes:

Show your excitement for your colleague and gift them a

branded memories frames

that is the perfect size to sit on their desk at work. They can add a photo of their wedding or their pregnancy scan, to keep them smiling throughout the work day.
Summing up…
No matter the occasion, SWAG packs are an incredible way to uplift and celebrate those around us. No matter the occasion, each one is designed to bring joy and appreciation to the recipients. So, whether you're welcoming new team members, congratulating a graduate, or spreading happiness for a special occasion, SWAG packs have got you covered. Keep a couple in your store room, and use all year round! Embrace the power of SWAG packs — make unforgettable memories at work and school. If you'd interested in creating a custom SWAG pack, then get in touch, we've got experience in creating them from scratch to meet your branded SWAG needs.