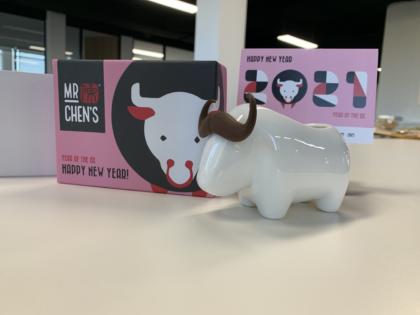 ⅙ of people in the world celebrate it.


Chinese New Year, otherwise known as Lunar New Year, is one of the most celebrated festivals in the world. Originating from, as you guessed, China, the festival is also widely celebrated across Asian countries, with some countries having their own versions (e.g. Korean Solnal, Vietnamese Tet). Chinese New Year is also popular in Western cities.

Do you need custom Chinese New Year promotional products this year? Check out what we have done for clients (example above), and reach out to us today.

It is a fresh start.


Buying new clothes and getting haircuts prior to festivities are common, as they symbolise a fresh start. Similarly, it is good luck to clean your house before Chinese New Year begins, however, spring cleaning during Chinese New Year is a big no-no as you will be sweeping your good fortunes away.

We believe it is also a good time to freshen up your business. We have an extensive range of quality promotional products that can help with a new campaign or as gifts to your clients! Take a look at our most popular items. 

Everyone turns a year older.


On the 7th day of the festival, known as Renri 人日, which literally translates to 'human day', everyone turns a year older. Ancient myths hold that on this day, all human beings were created, hence, it is considered a national (or international) birthday!

Has it been a while since your last brand refresh? We have got you covered with our fully customisable promotional products. Have a look at our portfolio. 

It is the longest Chinese holiday.


Chinese New Year is a fifteen day long festival. It is the most important holiday of the year-and each day has its own traditions. There is a specific day for family reunion dinners, for visiting in-laws, and even for staying at home to welcome good fortune. To allow for celebrations, businesses in many Asian countries close down for 7 business days.

Please note that our off-shore production will be is delayed by between 7-15 days as a result of factory closures. However during this downtime we are still on deck in Australia so can get the process started including design, creative and quoting in the meantime.

As the Chinese say, 恭禧发财!

May you have a prosperous New Year.