Promotional mugs are some of the most popular promotional products! No matter how many people have, usually, they'll never refrain from using another gifted mug with your logo on it.
They can be used as stationary or pen stands, as well as mugs. They're truly versatile in their utility, and the best part about promotional mugs is that they're usually the longest to be kept! Customers keep them for long periods of time, which decreases their CPI significantly.
Check out the image below that compares the CPI of different promotional product categories. It's quite clear that promotional mugs are one of the most cost effective branding tools!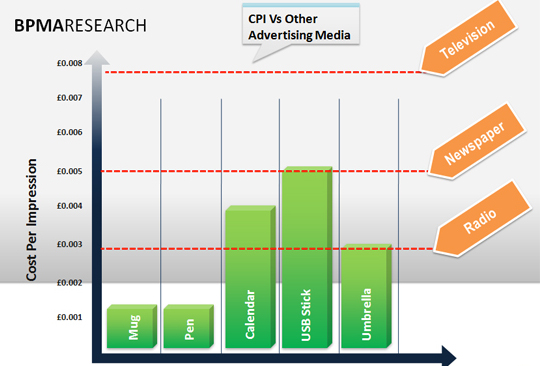 The question then is, how are promotional mugs produced?
Knowing about how promotional mugs are made can help you pick the ones that are most suitable to your marketing budget, and your overall branding strategy. In this article, we'll hopefully give you an insight into how promotional mugs are made, to empower you to make good promotional product purchasing decisions.
Step 1: Understand Your Customers Needs
The idea of giving a promotional mug is not just to give a mug. It's to meet a need, meaningfully, and in a memorable way, so your customers think about you. That's why, when producing mugs, the most important step is to understand who your customers are, and how the mugs you're planning to produce can help meet their needs.
This may sound simplistic or more like a cliche. But it's a step that must be done. Your customers might give you insights on the type of colours they like, the design of cup they'd like to hold, what they use it for, and when they use it. You'll also discover other aspects of your customers needs and preferences through this research phase.
We'd recommend doing a 'mug specific' customer persona. Ask the following questions:
How often do you use mugs?

Where do you use them: your office or home?

What do you like and dislike about using coffee mugs?

Do you have a lot of them already? Would you want some more? Or maybe not? Why?

Do you put mugs in the microwave, fridge or freezer? How durable do you like them?

What's your favourite mug so far and why?
Ask them any questions you feel would be relevant to both design and mug making decisions at this phase will greatly help in making mugs that WOW customers.
Bear in mind that most people (including some of our customers) will skip this process and just order mugs for the sake of ordering mugs. But if you really want to go into details, you'll want to know what kind of mugs you want to produce.
Step 2: Design The Perfect Mug
Now that you've got an insight into your customer's tastes and preferences, it's time to create a design that you can prototype. We work with talented designers to create interesting and unique styles of mugs your customers would love.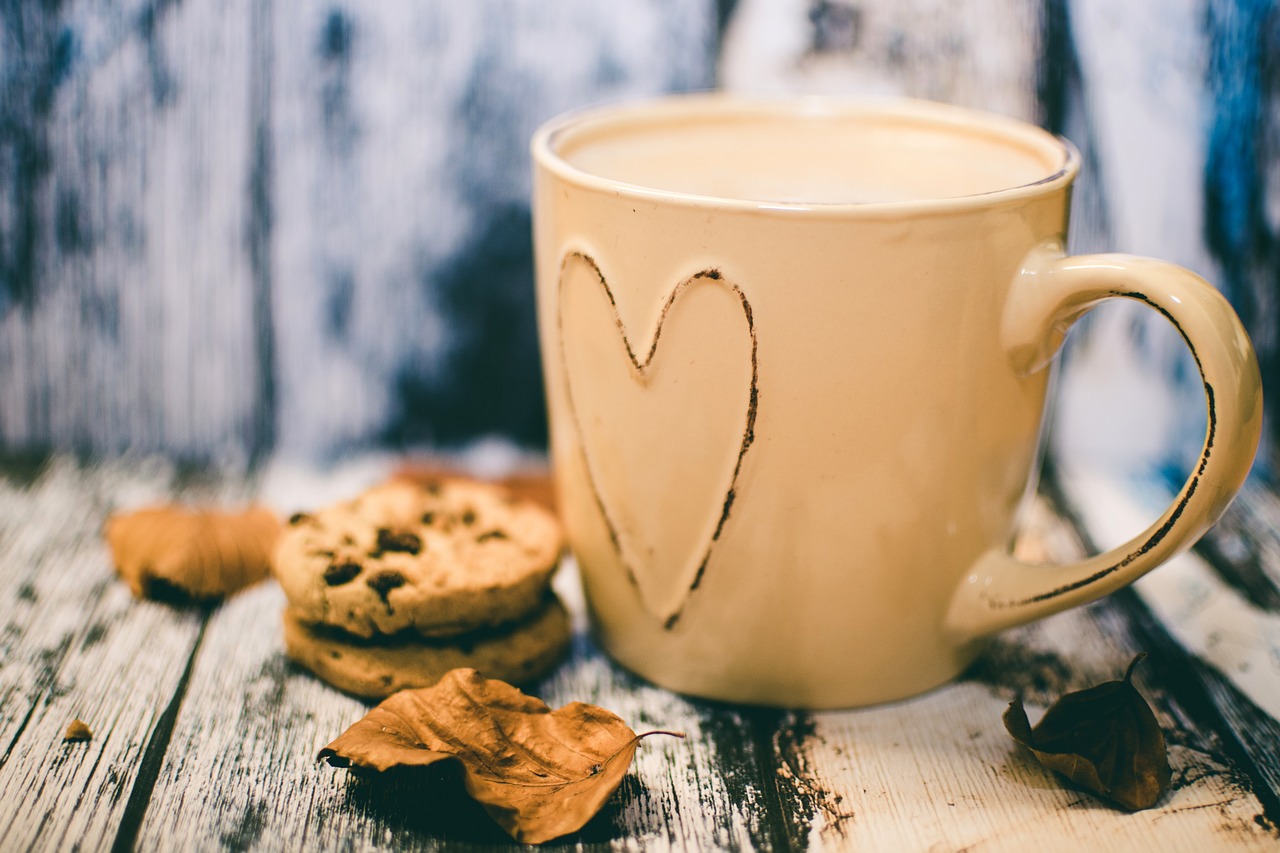 A bunch of design tools can be used in the promotional merchandise design space. Tools like Adobe Photoshop, Autodesk, and Product Designer Tool, or other CAD software's are just some of the options you can use. They're great as they allow you to design a 3D version of the mug, so you know exactly what it would look and feel like.
We send a completed design copy to our clients to review so they like what they see before the mugs go into production. This allows us to make any changes at this stage, without making any big compromises at a later stage in the production process.
#3: Prototype Your Design
If you have a design, it's easy to produce a prototype of your promotional mug. Nowadays it's also possible to take your design to a 3D printing shop and get your prototype printed! It doesn't even take too long!
Designs can be prototyped using a range of options. Like using a contractor or manufacturer to make a  prototype. Once you have a prototype, you've given your promotional mug shape and form and can see and feel it for real.
Share your prototype with your customers to seek their feedback and see what they say. You might get some insights on how to improve the mug, and know if they like it, before you go all out on producing high-quality mugs.
#4: Begin Manufacturing The Prototype In A Larger Volume
Once the prototype is approved you can pretty much get it produced in a larger quantity. Check with your manufacturer about the cost, and time for production needed. You will also need to make decisions on the material being used to make the cup, the degree of manual/automated work required to make them so you save on potential costs involved in the manufacturing process.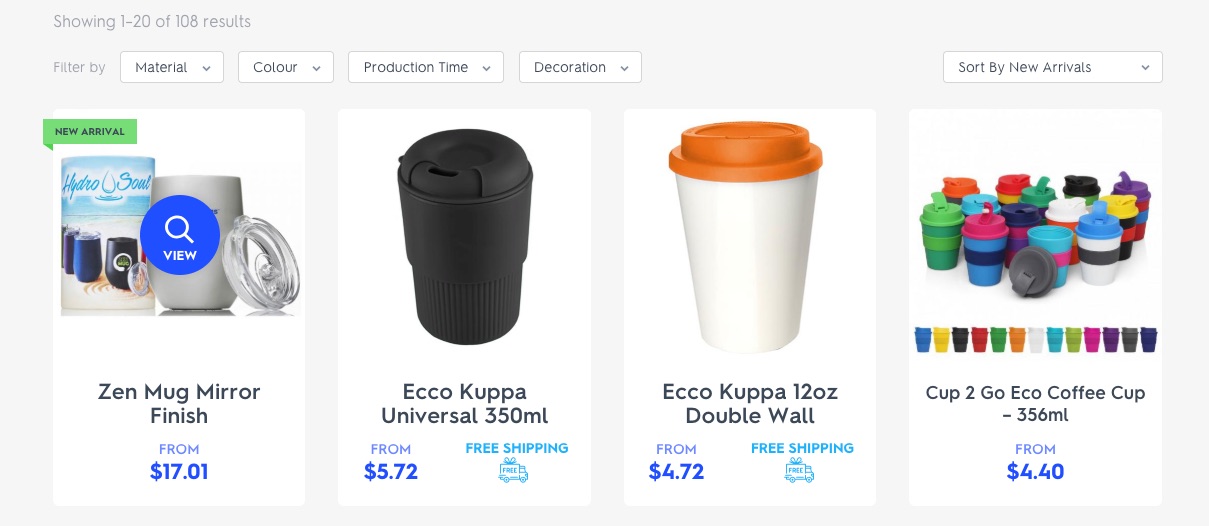 It's obviously best if you have an existing relationship with your suppliers and manufacturers so you can talk about the nitty gritty of everything involved in the production process. Usually you'll find that you get scalable pricing from manufacturers as you order larger volumes of promotional mugs. Most manufacturers usually want you to order a "MOQ" or minimum order quantity so it makes commercial sense for them to meet your requirements.
Check your manufacturer's production process by ensuring they have a stringent Quality Assurance process in place. This will ensure your mugs turn out as beautiful as possible.
#5: Get Them Shipped!
The last stage of course is to get your promotional mugs shipped! This means you will get them shipped from your manufacturer to yourself for distribution to your potential customers and prospects! Now the important point here is to handle your mugs with a lot of care when they're being shipped.
Promotional mugs, at the end of the day, are delicate products that can be quite fragile. So transport precautions are an absolute must!
Wrapping It Up
While the above process is only one way of producing promotional mugs, you can choose a method that supports you best. Add and remove steps in the manufacturing process depending on your end goal, and your previous experience of making mugs. You'll learn to fine tune the production process as you go along in the journey!
Reach out to Good Things to explore how we can help with your promotional product needs.