The game has changed for businesses across the world, as the virus-that-shall-not-be-named shut down whole industries and ground everyday life to an unexpected halt. As a result of these restrictions, internet usage accelerated 70% last year, meaning that engaging consumers on their computers and smartphones became more crucial than ever.
Even though we are (touch wood) over the worst of the pandemic right now, businesses of all types are still fighting to be heard in the online arena. With the added pressure of attracting more in-person interest now that the world has opened up once more, promoting and boosting brand awareness is critical for businesses that want to stay competitive.
The Importance of Boosting Your Brand
If you want to encourage consistent sales and loyal custom, you need to find a way of standing out. It's important that you make sure people remember you, for one thing, and give them a reason to choose you over your competitors, for another. In a crowded market, that's not always the easiest thing to do.
Encouraging conversations about your business, promising more than other brands can, and offering value at every turn are all great ways of boosting your profile and making a lasting impact. Put these principles into practice and you're likely to see everything from customer engagement and lead conversion to revenue generation skyrocket.
The 5 Best Ways to Boost and Promote Your Brand This Year
Make your mark and spread all-important awareness. Here are five of the best ways to bring your business to the attention of more people in your target market.
1.     Guest Blogs
All businesses will have their own ready-made audiences. So, why not expand yours by connecting with the engaged readers of another brand's blog? Known as guest blogging, this is a powerful technique for reaching large numbers in a way that can immediately encourage trust and pique interest.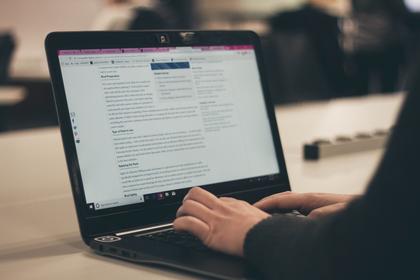 According to a survey carried out by Social Marketing Writing, 62.96% of consumers were more likely to trust a blog when multiple authors contributed. So, when your posts are published on an already-popular platform, you automatically give that platform more credibility which, in turn, will help to boost the authority of the content you share.
There are few better ways to boost brand awareness. With guest blogging, you aren't trying to engage new leads from scratch. Instead, you're offering value to existing audiences and bringing them onside, all while improving your SEO. However, there are right ways and wrong ways of doing this.
For starters, there's not much point in posting content to a blog that has absolutely no relevance to your brand. There's very little chance you'll encourage people to click, and even less chance you'll find your target audience in amongst the ones that do. In addition, you should always aim to provide value, otherwise, you give readers little incentive to follow up.
2.     Social Media Competitions
Blogging and value-added content creation are both excellent ways of expanding your reach with near-instant results. However, to build up your own audiences, it is recommended that you take to social media and do something that will catch the eye of existing customers and prospects alike.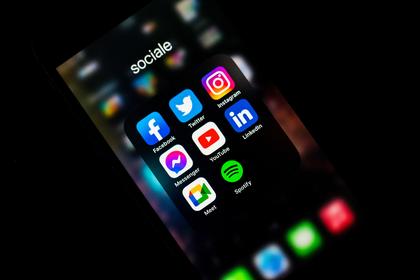 By launching a competition, you can get more eyes on your brand's social media pages and grow your followers. Not to mention the fact that you can create a sense of excitement and fun, which is a great way to bring more people to your business and make a positive first impression.
So, first off, determine what your prize will be. It could be a discount, a cash prize, a product, or something similarly eye-catching. Just remember that it has to be desirable if it's to be effective at drawing in new potential customers. Then, set the terms and conditions of your contest.
If you want to turbocharge engagement, you could make following your account or signing up to your mailing list a condition of entry. Or, make it so the number of votes or shares a person gets determines how well they do. That way, you'll get more eyes on the entries and, by extension, your brand.
3.     Create a Hashtag
Depending on your budget, a social media contest might be somewhat out of range, especially for smaller businesses. However, that doesn't mean to say that social media should be disregarded. Platforms like Twitter, Facebook, Instagram, and more can all be used to promote brands of all sizes and with very little financial investment.
A great way of boosting awareness across social platforms is to create a hashtag that is unique to your brand. It will encourage users to talk about your business in a way that generates interest, and to make notable reference to it in online conversations about the sorts of products and services you offer.
Most likely to be successful on Twitter and Instagram, the hashtag you create should be short, snappy, and unique. In other words, it needs to be recognisable as a part of your brand image, without taking up too many characters. And, if you want to maximise its chances of taking off, imbuing your hashtag with humour or emotion will go a long way.
4.     Invest in Advertising
Whether on social media or search engines, in newsletters or on podcasts, advertising in your audience's favourite online spaces can help to spread the word about your brand. In fact, when it comes to promoting a business, paid advertising is one of the most directly effective techniques you can try.
It is, admittedly, a particularly expensive promotional tool. However, a recent American study found that for every $1 spent on advertising, brands could expect $2 in returns. So, while it does require a steep cash injection in the initial stages, the ROI when you invest in paid ads is more than enough to justify it.
Of course, though, you can't expect to see a 200% return on investment if you aren't tactical about your advertising campaigns. So, do your research and make sure any ads you invest in are targeted. That way, whether your ideal consumer is a podcast listener or a search engine trawler, you'll be sure to meet them in the online spaces they spend the most time.
5.     Offer Freebies
So far, a lot has been said about promoting your brand online. But, turning in-person passers-by into engaged consumers is similarly important, particularly as most brands will be focusing far more on the former than the latter. So, how can businesses make their mark when face-to-face with the general public?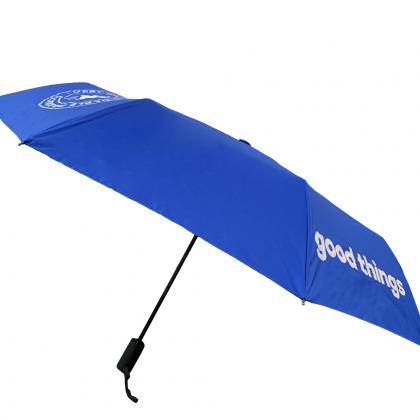 One of the best approaches you can take is to offer free, promotional products at events. With promotional products, you provide prospects with something that is genuinely useful and will always remind them of you. It's a great way to make an impression that lasts, particularly given that promotional products are kept and used for an average of eight months.
And, according to a study carried out by the Advertising Specialty Institute, the more useful a product is, the longer it is likely to be kept. Umbrellas in particular are an excellent choice, with products like this Arwen Compact Umbrella having the potential to stick with people for around 14 months. Mobile power banks, such as this Aluminium Velocity Mobile Power Bank, and desk calendars have a similar success rate, with both being kept for around 12 months each.
Clearly, then, free promotional products with your branding emblazoned across them have far more staying power than online advertising, for example. However, with a marketing strategy that combines online campaigns with in-person freebies, you can make a first impression that counts, and make it that much more difficult for your audiences to forget about you.
How to Boost and Promote Your Brand in 2021
There are plenty of eye-catching and creative ways to get more eyes on your brand than ever before. Do so by offering value, thinking outside the box, and being one better than your competitors, and you could find yourself with a wide audience of engaged and loyal consumers.
So, why not try it out for yourself? Put each method into motion and you'll be sure to see a positive difference, which will translate into a wider brand reach and vastly increased sales.