Promotional products of all types are great for building a buzz around your business. But, it can be difficult deciding which products to go with, whether because you're unsure which will resonate most with your customers and clients or because or you can't figure out which would be the most cost-effective.
Enter promotional bags, which are in many ways the kings of the promotional products world. Versatile, affordable and loved by all, your business is sure to do well if it offers out high-quality promotional bags.
5 Top Types of Promotional Bags
One of the big advantages of promotional bags is how many different styles there are, all of which can be easily customised to show off your brand.  So, whether your clients are frequent shoppers or regular gym-goers, there is sure to be a promotional bag that perfectly suits their needs.
Tote Bags
Colourful cotton tote bags are low-cost and easy to customise, with each side of the tote providing you with a perfect place to display your brand's logo.
Shopping Bags
You could go even cheaper and more practical with a large branded shopper in a range of colours.
Calico Bags
Ideal for the eco-conscious consumer who wants a bit more room in their bag, calico bags with gussets have wide appeal.
Cooler Bags
Set your clients up well for their next picnic or camping trip with a sturdy nylon cooler bag that puts your brand's logo front and centre.
Duffle Bags
Whether your business serves frequent travellers or the gym bunnies of the world, consider offering out duffle bags emblazoned with your business's branding.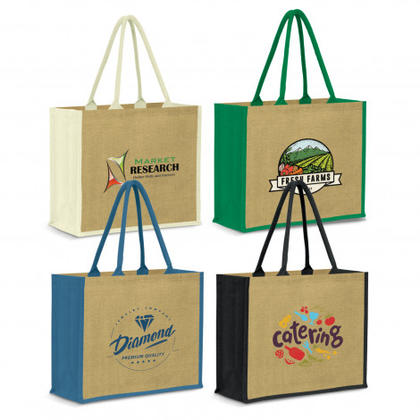 Why Your Business Needs Promotional Bags  
There are promotional bags to suit all people, but that's not the only reason they're great for your business. They're also the perfect way to make a positive, lasting impression on your clientele, helping to ensure your brand stays at the forefront of their minds for all the right reasons. Here's why.
They're Popular
You might have noticed that promotional bags have been enjoying increased popularity in recent years, and for good reason. As people come to realise just how handy they are in daily life, businesses of all types are stepping up their investment in these much-loved products.
Tote bags in particular are taking the world by storm at the moment. People love them because they're both super convenient and, at the same time, fashionable. So, they're taken to work, on shopping trips, for weekends away, and more. It's little wonder that the year-over-year growth of the global tote bags market is estimated to be 4.87% in 2021, which is similar to the impressive growth seen in recent years.
By putting your brand's logo and name on a tote bag, you can offer people something that will look good and make their lives easier, all while serving as a regular reminder of your business. The same can be said for all other types of promotional bags that your customers and clients will use day-to-day.
They're Useful 
It can be tempting to offer out novelty promotional products. But, while you might give your clients a good laugh, it's far less likely that those products will be used regularly or kept for very long. To avoid your products ending up in landfills, give your consumers something they want. 89% of people are more likely to keep promotional products if they're genuinely useful.
So, ask yourself what products would be best suited to the people you serve. There's sure to be some sort of bag that can easily be integrated into their every day.
They're Environmentally Friendly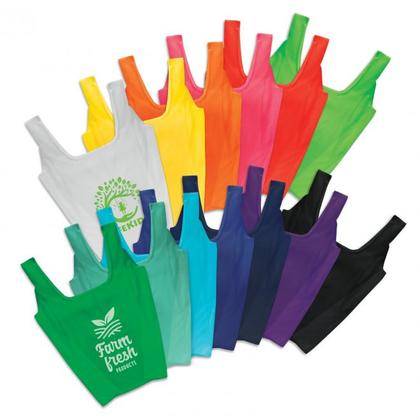 One of the reasons promotional bags are so popular in the modern day is because they're known to be more environmentally friendly. In 2021, the world is becoming increasingly aware of just how big a problem plastic pollution is, with more than five trillion pieces of plastic estimated to be littering our oceans and harming our wildlife.
In a country where less than 1% of plastics bags are reused, people are looking for ways to be more responsible. Reusable bags are the best way to do exactly that. By giving out promotional shoppers, duffel bags, and totes, you hand people a quick and easy way of reducing their negative impact on the environment.
Plus, by putting your logo to something that indicates a certain level of eco-consciousness, you can speak to your brand's commitment to environmental responsibility. 87% of Australians are more likely to shop with you if you can prove your brand is ethical from the outset.
They're Eye-Catching
Beyond being practical and sustainable, promotional bags can also be eye-catching. By selecting a base colour that is bright and bold, your bags are likely to turn heads when consumers take them out and about. Or, you could select a more muted colour for the base and let the colours of your logo stand out.
Whatever you do, just make sure to strike a good balance between fashion and function to make your bags as appealing as possible.
Whether they're being taken to a festival or the local supermarket, your branded bags need to catch the attention of passers-by. It's a great way to help spread the word about your business. Not only will your branded bags be used indefinitely, meaning there's no cap on how many people might see them, but in being used, people can see that your brand is loved by its consumers.
They Can Be Used as Branded Goodie Bags
Another big perk of branded bags is that they can be used as goodie bags which you can fill with other memorable and practical promotional products. These are best used at events such as trade shows or conferences when your business is the host or the sponsor.
Goodie bags are the ideal way to make a strong first impression that lasts long after an event is over. Think about the types of products that are most likely to resonate with your consumers and put together a bag that shows you understand their needs. This could include notebooks that they can use during the event, or flash drives, homeware, and branded clothing that you're sure they'll love.
Your Customers Will Keep Them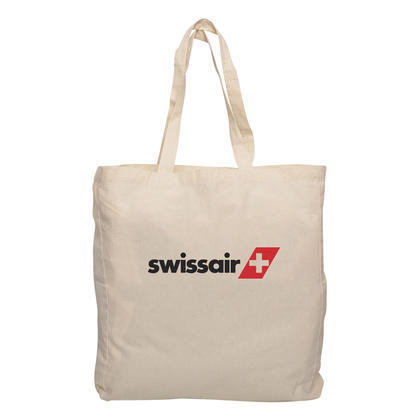 As mentioned earlier, the more useful your promotional products are, the more likely it is that your clients will keep them. We're not just talking about a few weeks or even months here. In fact, studies have shown that people tend to keep their favourite promotional products for a year or longer.
This has unmistakable benefits. For one thing, 88% of consumers are more likely to remember your brand if you offer them promotional products. The longer they keep your bags, then, the longer your business will be the first thing consumers think of when they need the sorts of products and services that you provide.
With your promotional bags hung on a customer's coat rack, your brand has the potential to become a mainstay of that person's daily life. As long as the promotional products you offer are robust and attractive, there's no telling how often they'll be taken out and about and shared with the world.
The Awesome Power of Promotional Bags
Make sure your business stands out in the minds of your consumers with promotional bags adorned with your logo. They provide a whole range of benefits to recipients, including environmental and practical benefits, which in turn translate directly into benefits for your brand. As such, they are a must in any successful marketing strategy.