Fun fact, on average one branded T-shirt can generate over 3000 impressions. If visibility and reach are key measurables for your brand, a branded t-shirt is a sound investment!
We sat down with the well-known blockbuster apparel brand AS Colour, talking about all things branded tees. We spoke with Isaac from AS Colour about the best-selling apparel staples, sustainability plus what's up next for AS Colour.
So why are Staple Tees the go-to in merchandising? Well, I think we just answered that with that fun fact. Isaac from AS Colour answered this question for us too, "The most prominent print surface is your chest/back. Having this space lets you maximise your area for a brand or company." What are the top apparel products when it comes to branding? What can we expect to see from AS Colour, one of the biggest suppliers of apparel products in New Zealand and Australia, in the future?
AS Colour was founded and established in New Zealand just over 17 years ago. It all began because the founders discovered a gap in the market — particularly in the music and retail industry. The need for basic blank garments with high-quality and long-lasting fabrics was something that musicians and retail stores were screaming out for. Since then AS Colour has expanded across 4 countries, with 20+ retail stores and a high-in-demand online store.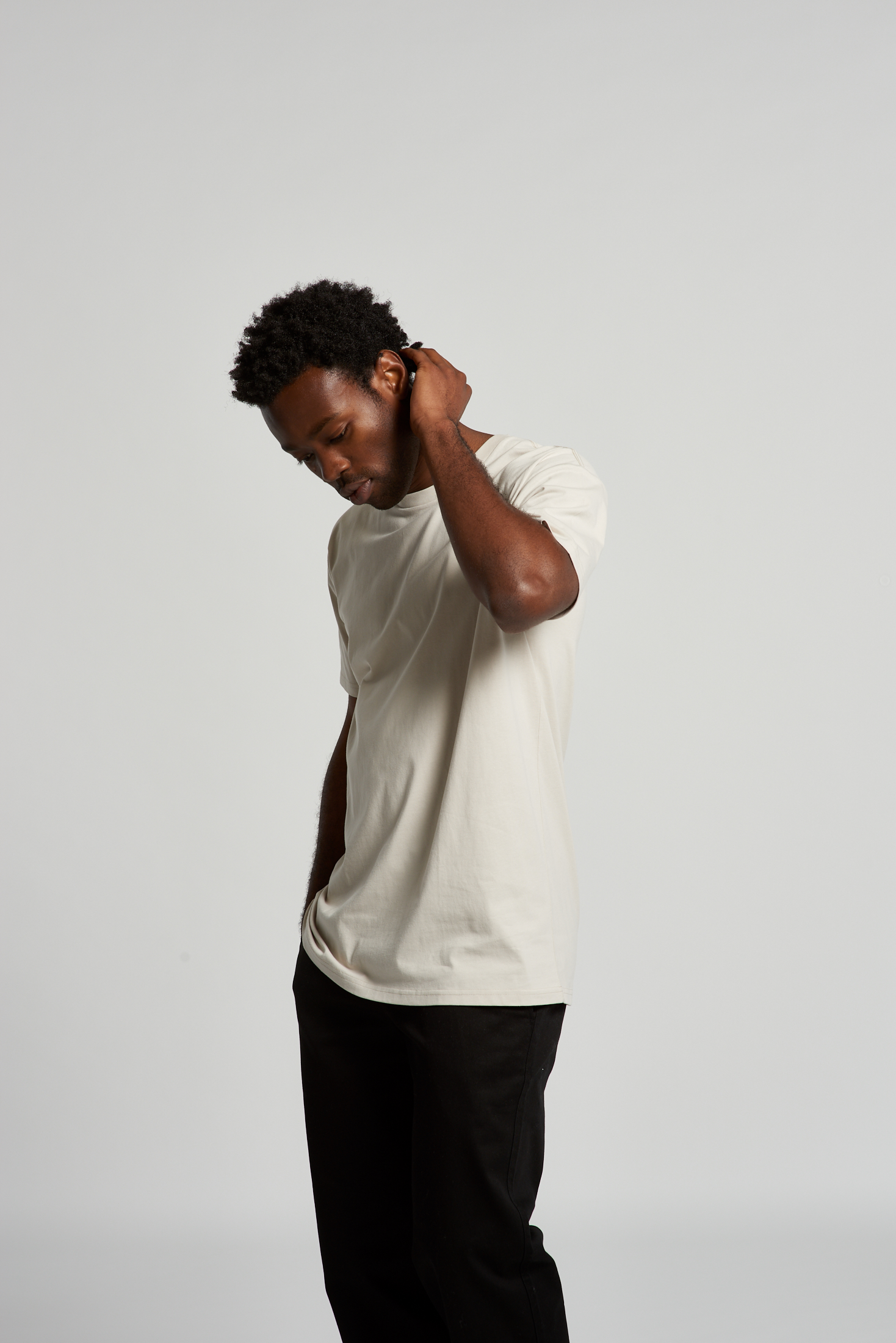 What are some AS Colour staple pieces that everyone should own?
One of the best things about AS Colour is that you can buy their products fresh off the shelves as a consumer. On the other hand, merch companies like us can complete big orders through AS Colour — getting their apparel customised and branded for our clients. 
Isaac tells us that the top seller is 5001 Staple Tee — "It's really in the name," Isaac says, "this is a product that has been there since the start". In addition to the Staple Tee, the second favourite is the 5102 Stencil Hood, perfect for the cooler weather. Isaac adds saying "like the Staple Tee, it's been here since the very beginning. We recently celebrated the Stencil Hood's 15th (year) birthday". 
If you're looking for a piece of apparel that will really keep you warm but you can still wear your brand proudly, then Isaac recommends the Heavyweight Range. "The Men's and Women's Heavy Tee, L/S, Crew & Hood, are also doing well for us right now."
Are there any new AS Colour products people should be looking out for?
AS Colour has become a very successful Business to Consumer (B2C) brand, but it has also become a thriving Business to Business (B2B) company. Because of this AS Colour has had to keep B2B trends and needs front of mind for customisable product orders. 
Soon we'll be seeing new products in the Hospitality/Uniform range, formal Workwear, Active apparel and more headwear options too. Isaac told us his personal picks will be "the new Workwear/duck canvas range which will consist of aprons, overalls and a new heavy-weight canvas jacket."

Additionally, AS Colour will be expanding its recycled material product range which will include backpacks, messenger bags and wallets. 
How is AS Colour being more sustainable?
Sustainability is a big topic in the fashion and apparel industry at the moment. Instead of being a 'nice-to-have', it's almost a 'must-have' now. In order to stay connected with your target audience, a brand has to have sustainable or eco-friendly options — something AS Colour and Good Things has in common.
"The ethos of the business is to design products that will be in your wardrobe for years. That speaks to both the timeless style and the quality." Isaac commented on how the AS Colour apparel styles are clean and simple, but this means that they will never go out of fashion and will not date someone's wardrobe. From a sustainability point of view, this means that there is less apparel and textile waste from the consumer end, as they will keep the product for a long time. 
Additionally, AS Colour are constantly discovering new emerging "functional and low impact" fabrics. Currently, AS Colour is finding a balance between using renewable fabrics but also providing the consumer with new product benefits, Isaac explains "When using non-renewable fibres, we want to offer greater quality to a product and have a practical purpose for [the fabric] being used i.e quick drying, water resistant, stretch."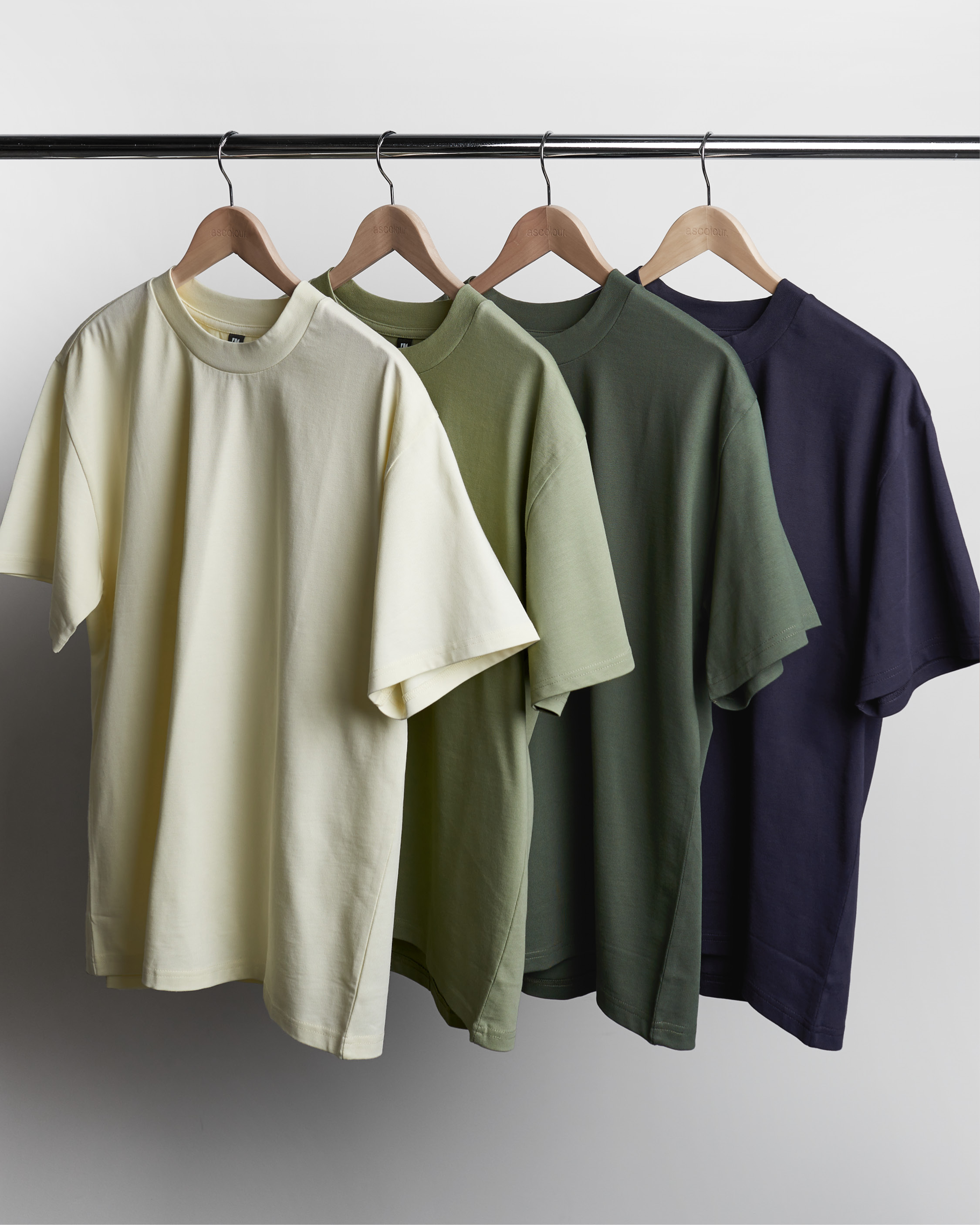 Will we see more AS Colour brick & mortar stores in the near future?
Recently, AS Colour opened a brick & mortar store on Chapel St — just around the corner from our Good Things South Yarra office! More and more AS Colour stores have been popping up, it's an exciting time for the business as they expand from being primarily an online store, to offering a physical purchasing experience too. 
"We are always looking for new AS Colour locations and are excited about the new store that has just opened at Britomart in Auckland. Opening our new store on Chapel Street recently has been a highlight for us in AU."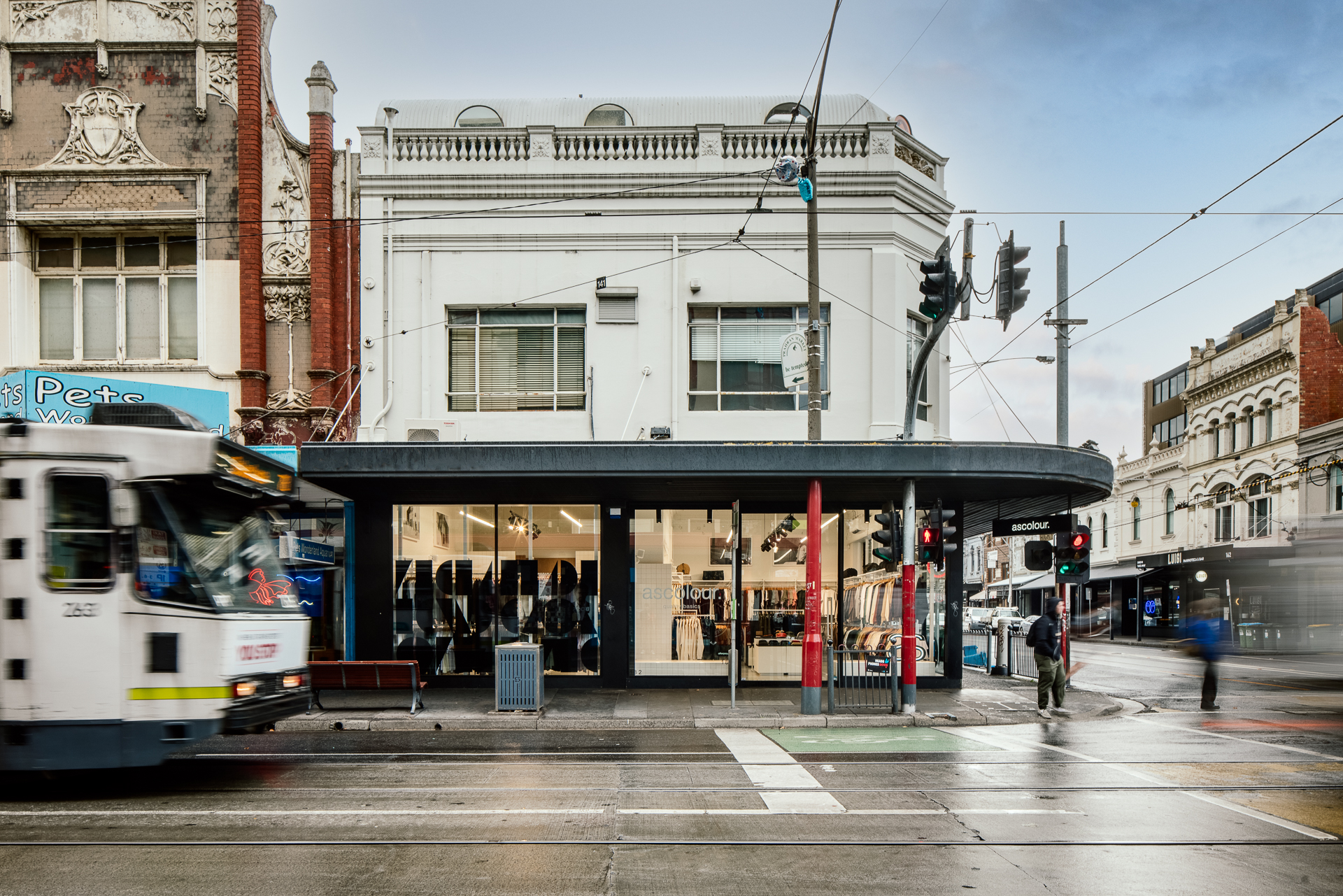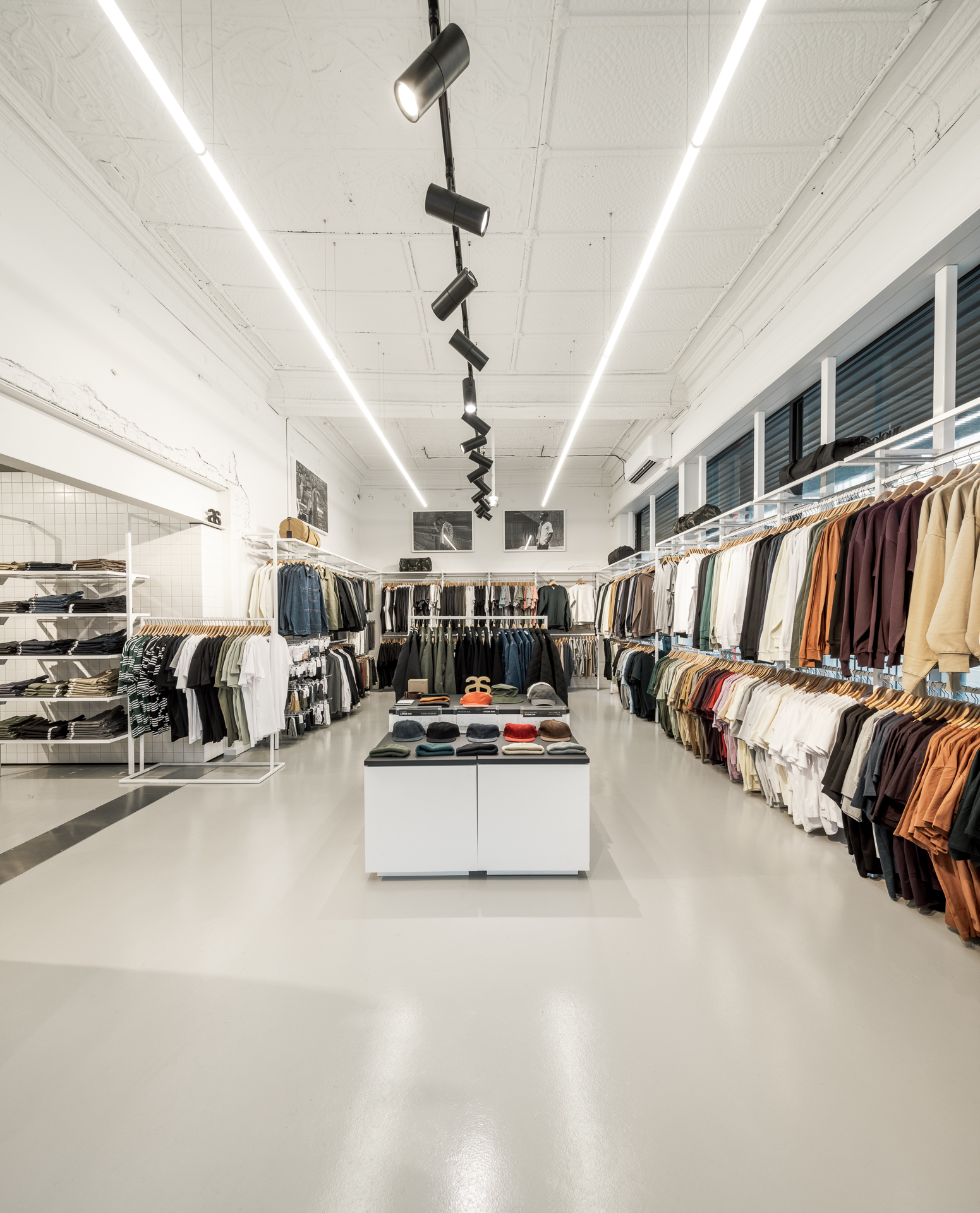 What's next for AS Colour?
To put it simply, AS Colour's future goal is to expand its sustainable product offering plus, going global! Isaac went into more detail saying, "We will continue to expand our product offering, particularly with more sustainable sources or recycled materials. The retail team is always on the lookout for new retail locations." 
AS Colour began its journey just over 17 years ago in New Zealand. Now they are operating in Australia and several other countries. "We are delighted with the reaction our brand and products are receiving in the USA & UK, so I'm sure we will continue to expand our presence and customer base in those markets." 
Don't spill the tea on the Tee.
We want to thank Isaac for taking the time to chat with us. Let's just say, there are lots of Good Things happening at AS Colour… (pun intended). Our team loves collaborating with the AS Colour team — producing the finest quality apparel as well as other promotional products like fleece, hoodies, headwear and tote bags. 
Get in touch with our team to discuss your next branded T-shirt project!