Get ready to elevate your hydration routine with our collection of 19 practical drink bottle designs that effortlessly blend functionality and accessory. Say goodbye to boring bottles and embrace a world of refreshing possibilities. Discover some of the branded designs that really change the look and feel of a drink bottle — the creative designs that redefine what a drink bottle can be. 
From keeping your drinks ice-cold for hours to leak-proof designs that prevent spills, we'll introduce you to a range of our most popular and innovative drink bottle options. Whether you're a fitness enthusiast, an outdoor adventurer, or a busy professional, there's a bottle tailored to your specific needs. 
So, let's quench your thirst with these 19 practical drink bottle designs:
This bottle has been a very popular sustainable drink bottle design for the last 5 years. Not only with our customers, but it's common to see this design at local cafes and tourist locations.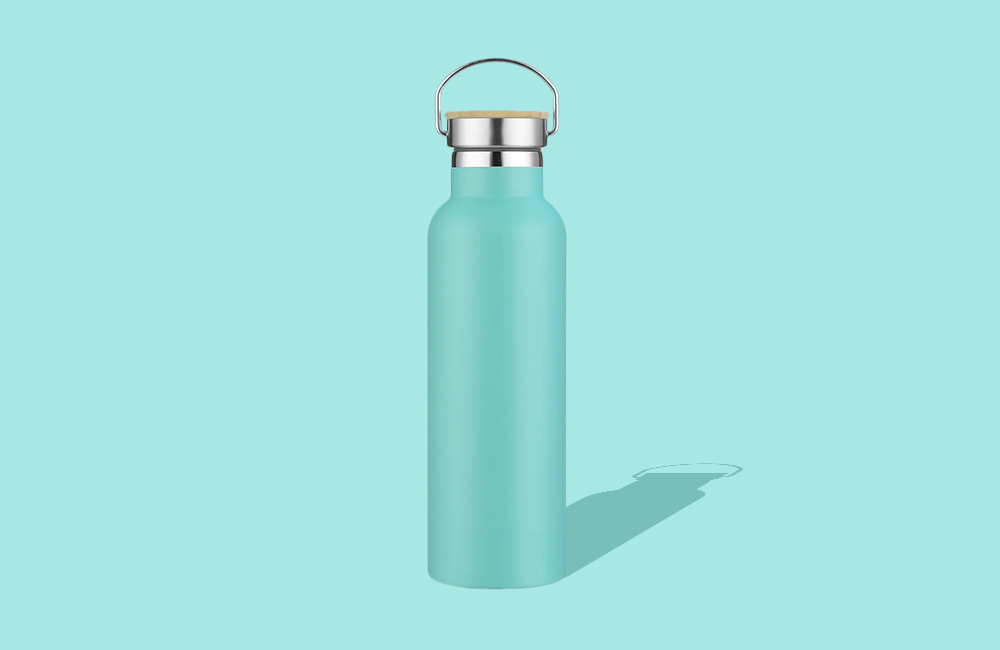 A classic drink bottle. This sporty drink bottle reminds a lot of us of our primary schools days. It was the basic drink bottle mum brought you when you started school. You'd take it to every school occasion with you, including sport days and extra-curicullum events.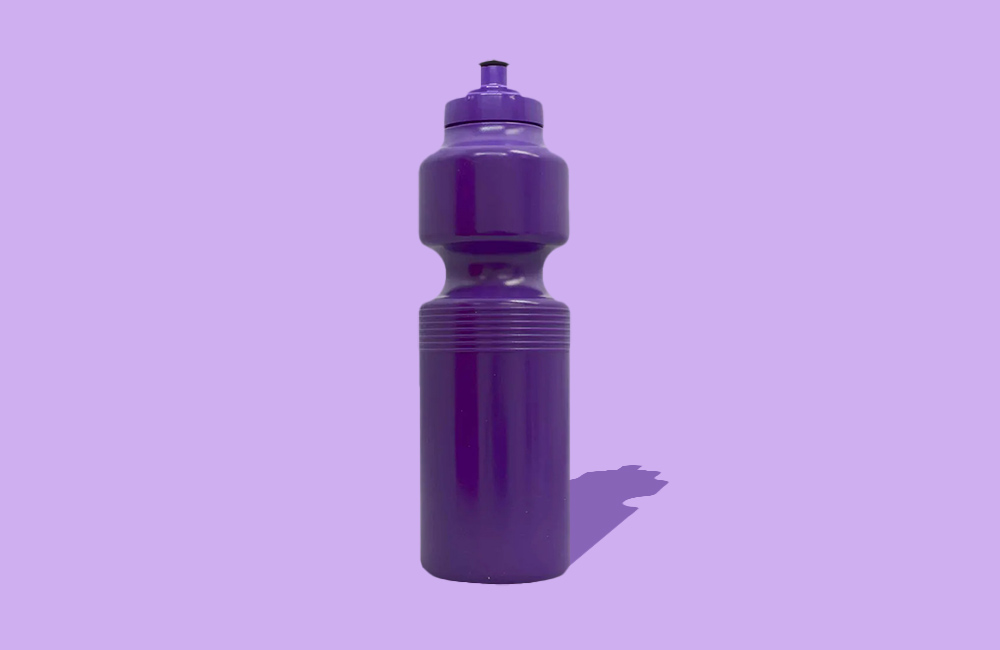 Simple but effective. The Midas bottle is unique in the sense that the print area is quite small, however, this can give your branded bottle a more high-end look. Compliment your brand by having a red on red design. Or maybe a laser engraving of your logo. A good design doesn't always have to be huge, colourful and flashy.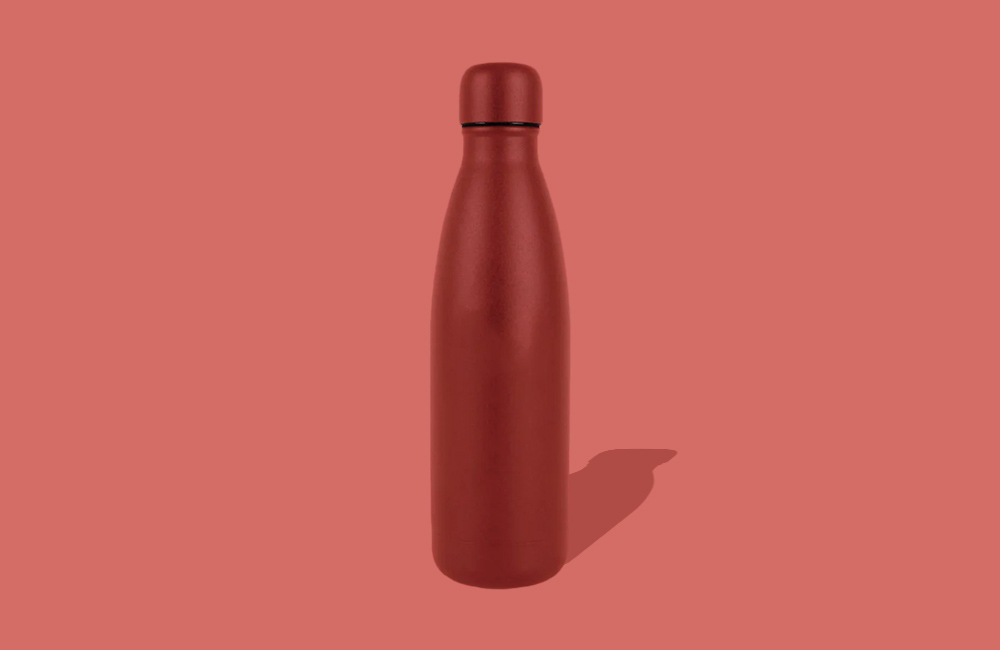 For those on the go — this drink bottle has the perfect hand grip, great for those fast grabs and drink breaks, or spraying water straight after a race. This bottle comes in a range of colours, perfect for all the sports clubs colours.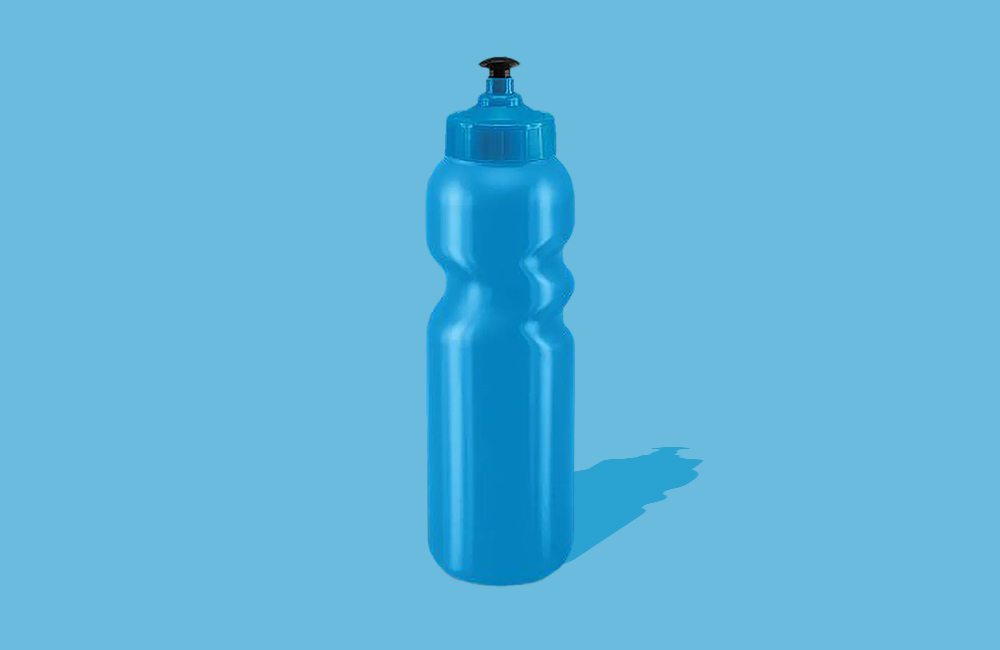 Another sustainable favourite, and retail trending drink bottle. The tall, slender and smooth drink bottle has been trending in the sustainability category for the last 18 months. If you walk around chic and healthy cafes, you'll usually find they have this bottle in their merch corner.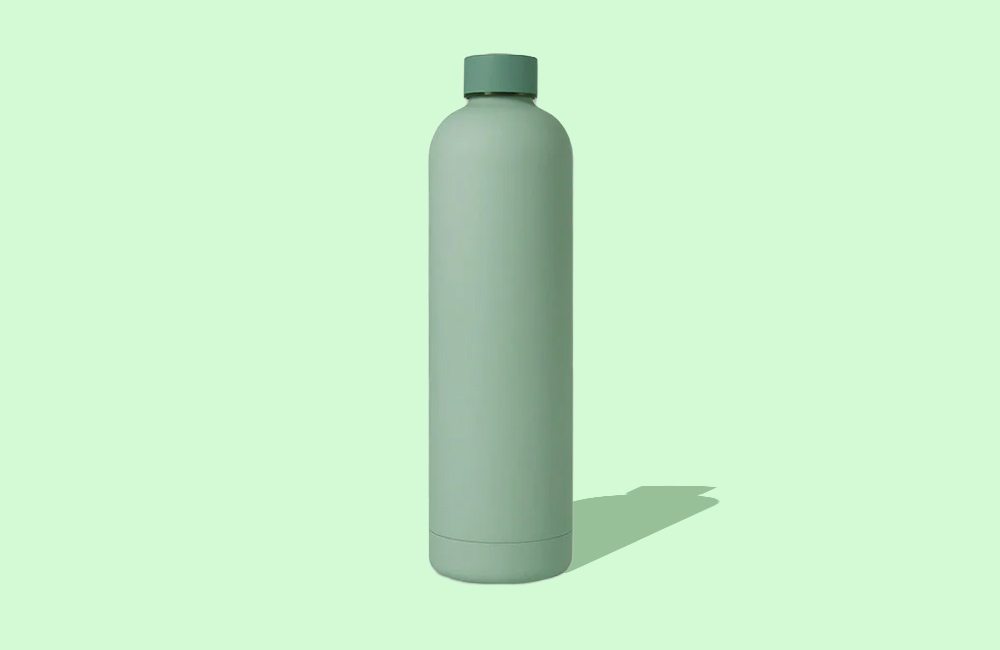 This bottle is great for athletes need to quickly hydrate. With an easy-squeese BPA plastic and a clear strip down the middle of the bottle, it's easy to keep track of how much water you've consumed.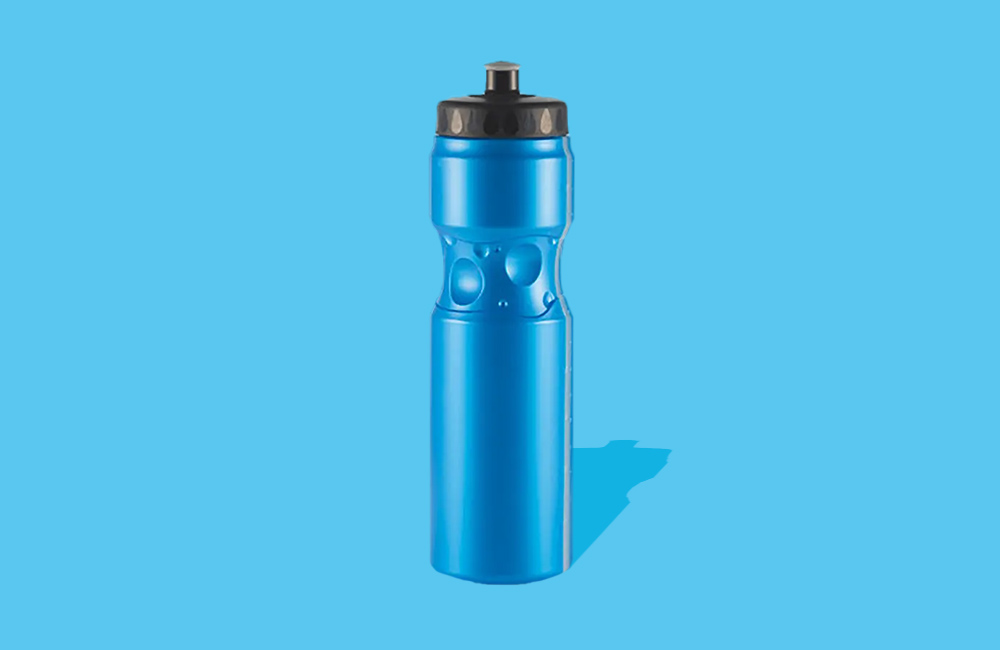 A stylish water bottle that easily fits into a work bag or laptop bag. It's rectangular and flat design is perfect for those with limited space.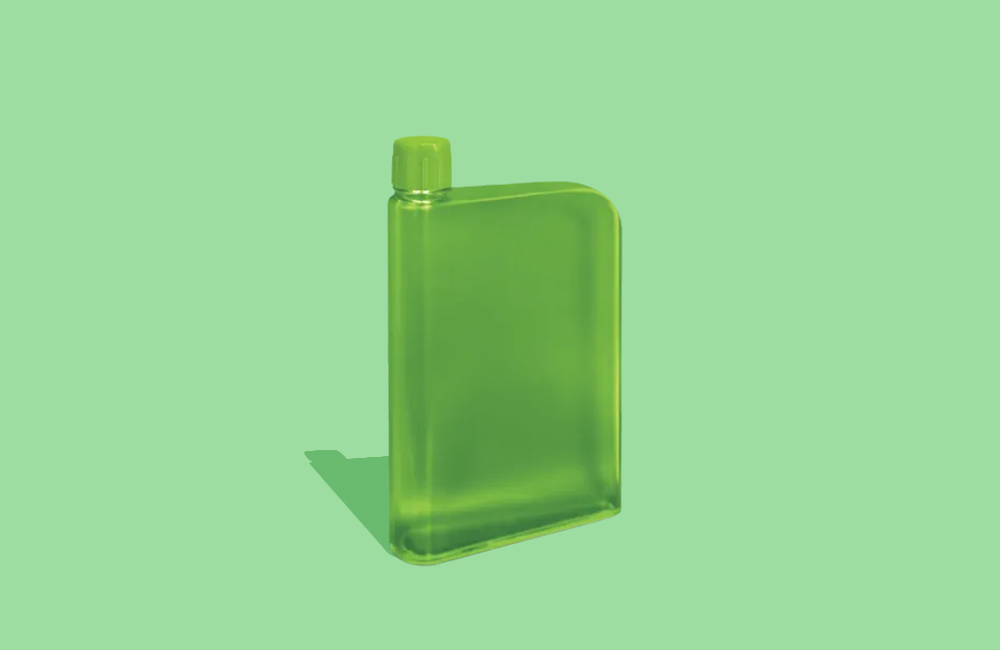 A classic flip sip straw design with clear BPA free plastic, so you can keep track of your hydration. Plus, this design allows you to comfortably carry the bottle in two different ways — by the lid hook or the ribbed section of the bottle.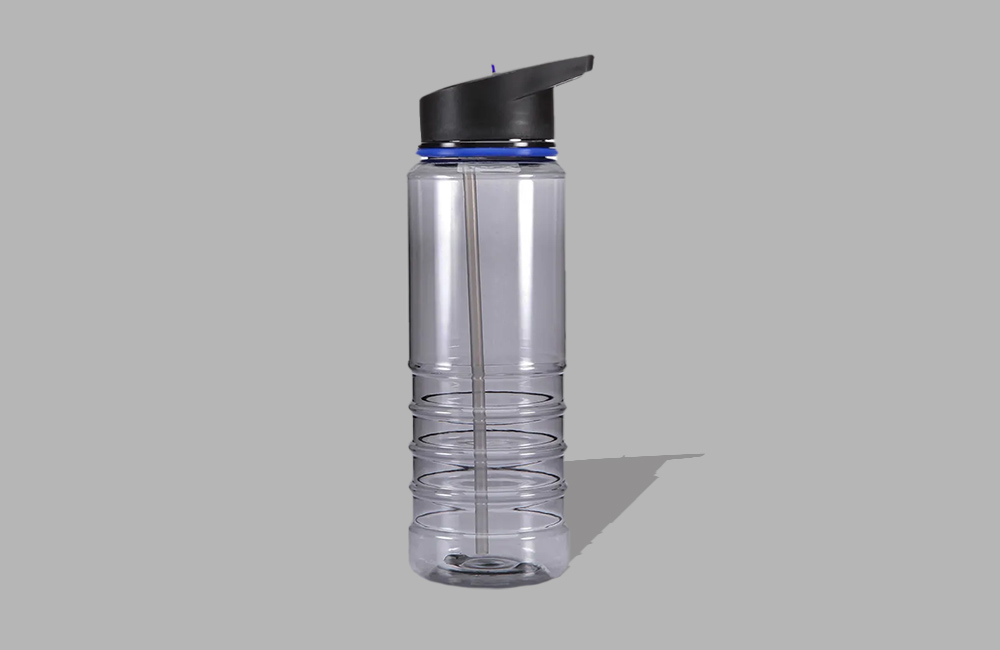 This frosted plastic bottle again reminds us of our primary school days. When you would try and sneak in cordial to school without anyone knowing (only to discover your red coloured tongue from all that cordial).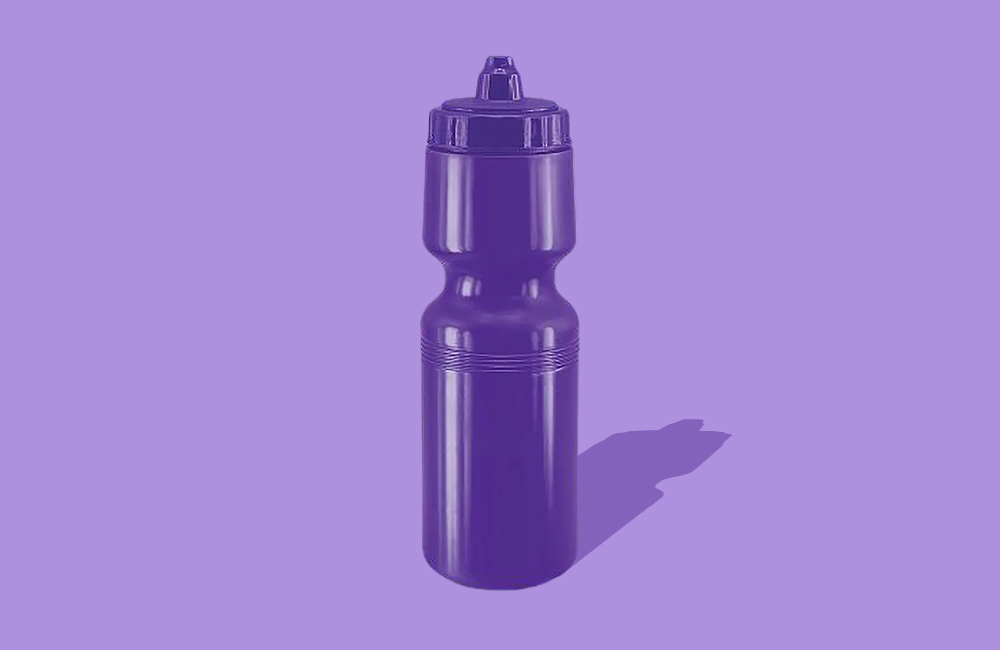 A very similar design to the X-Stream, but a little bit more basic. It's straight to the point, with a more rectangular shape. While the X-Stream has more curved and rounded edges.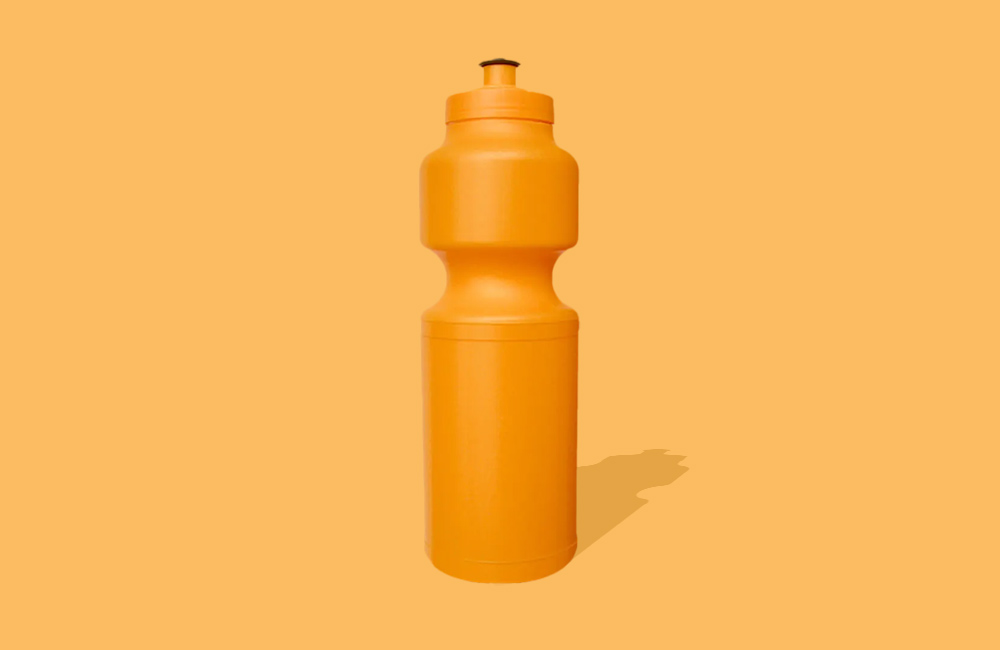 The Triton is very similar to it's brother bottle 'Tritan'. One full colour, from top to bottom.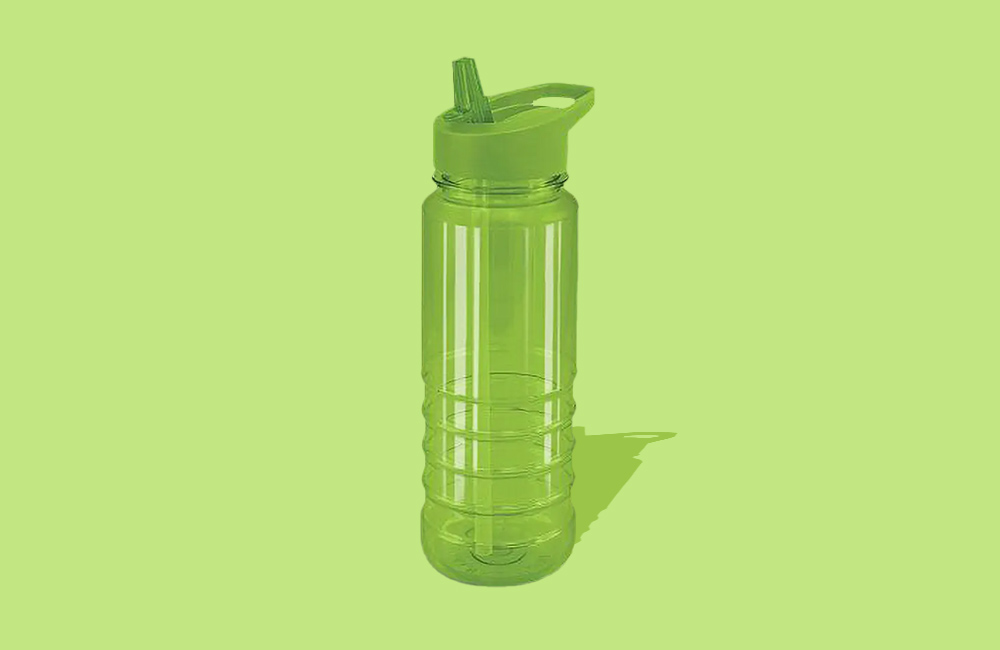 A slightly larger and more superior hydration bottle. With easy-squeese plastic, it's perfect for those who need to hydrate fast and often.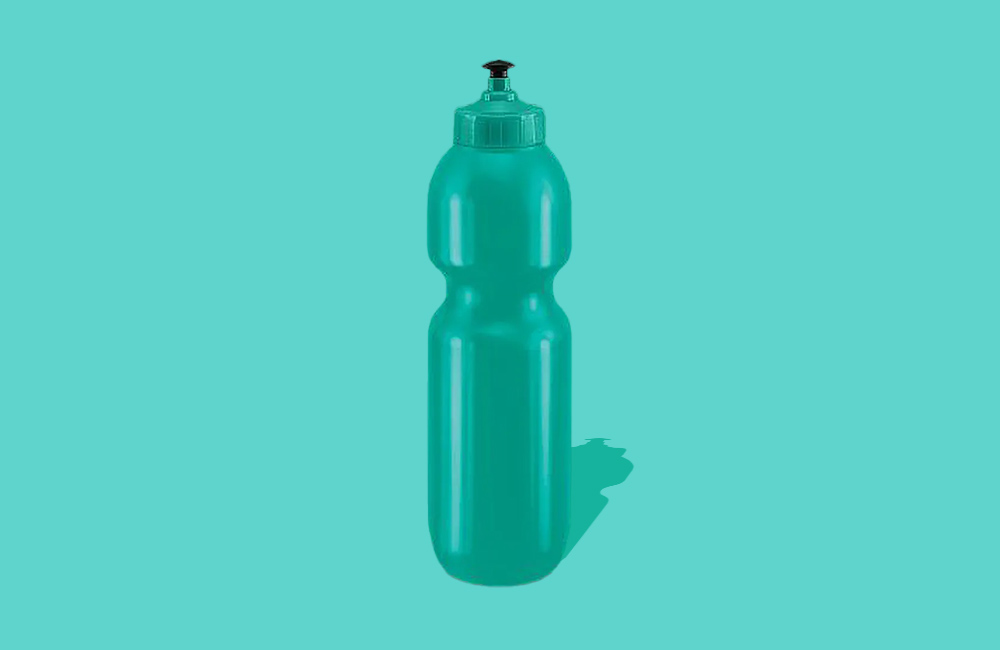 A shorter more compact drink bottle that's perfect for those smaller bags. Whether it's for an event or perhaps for primary school students. Not too big and not too heavy.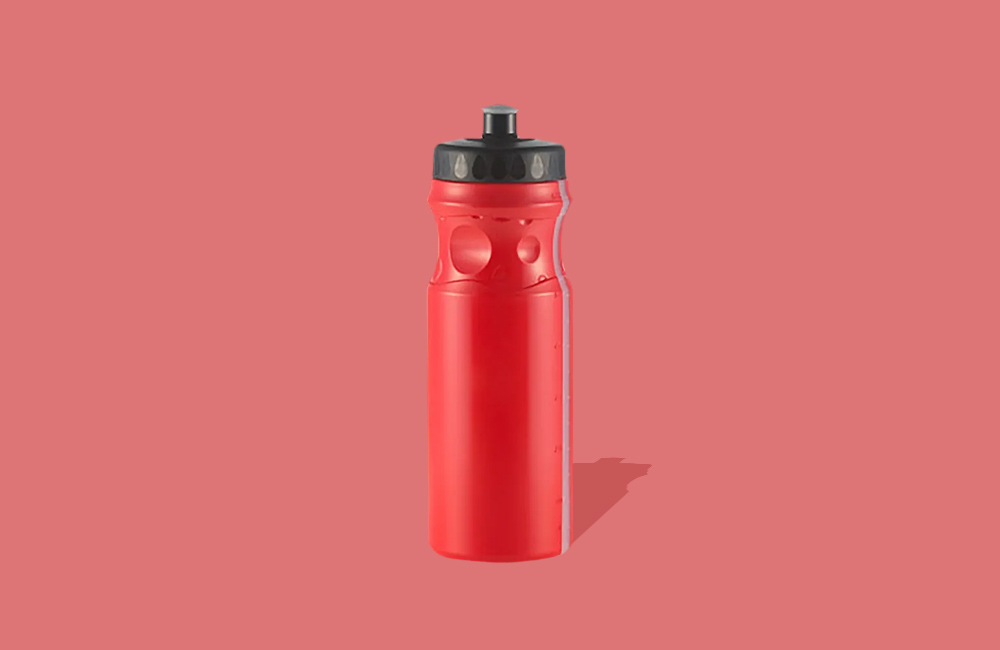 A modern and slick drink bottle. It's tall and cylinder shape is a beautiful and sophisticated design for a drink bottle. This design is most commonly known with a popular bottled water brand, Voss.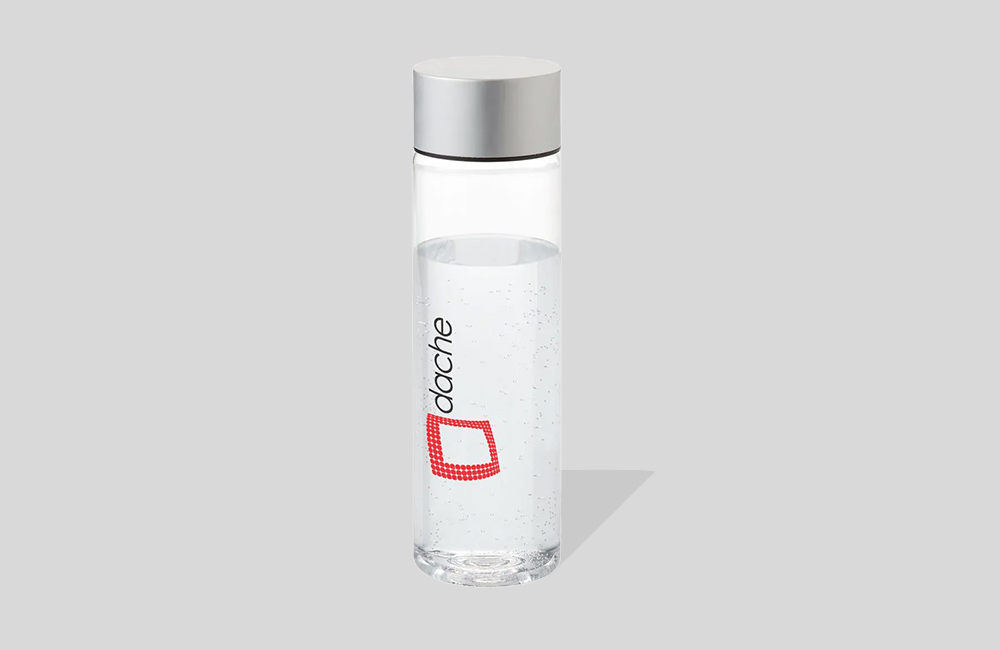 We love a good push button lid design. This design is easier to clean than straw drink bottles, which makes it more convienient and healthier for you.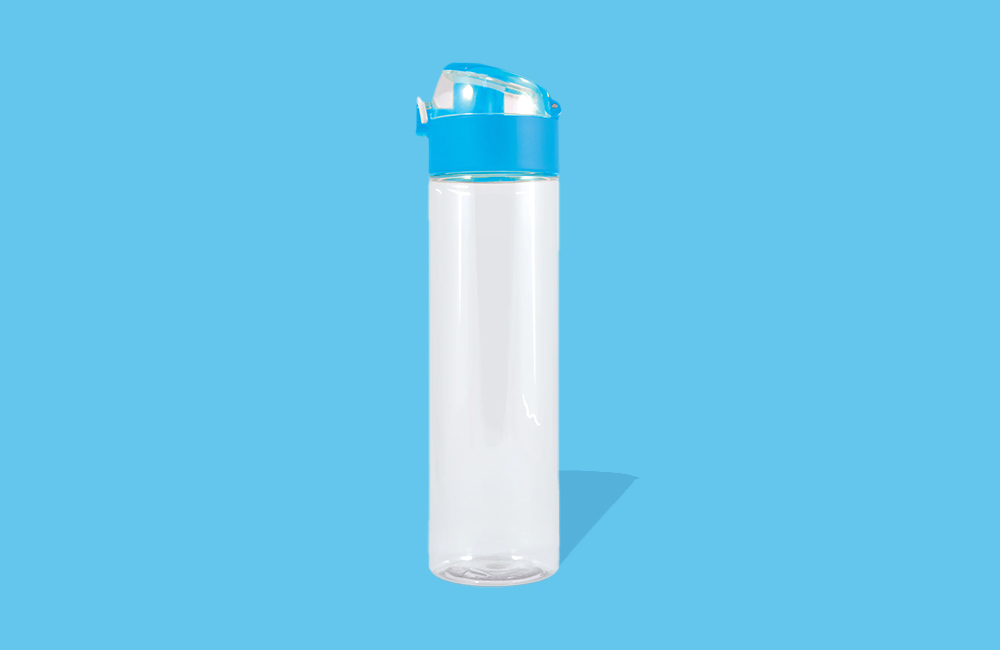 Similar to the Accent Water Bottle, the Notebook Water Bottle is perfect for those workplace professionals carrying around a laptop bag all day. Plus, this design comes in natural clear plastic, making it the ultimate trust-worthy design.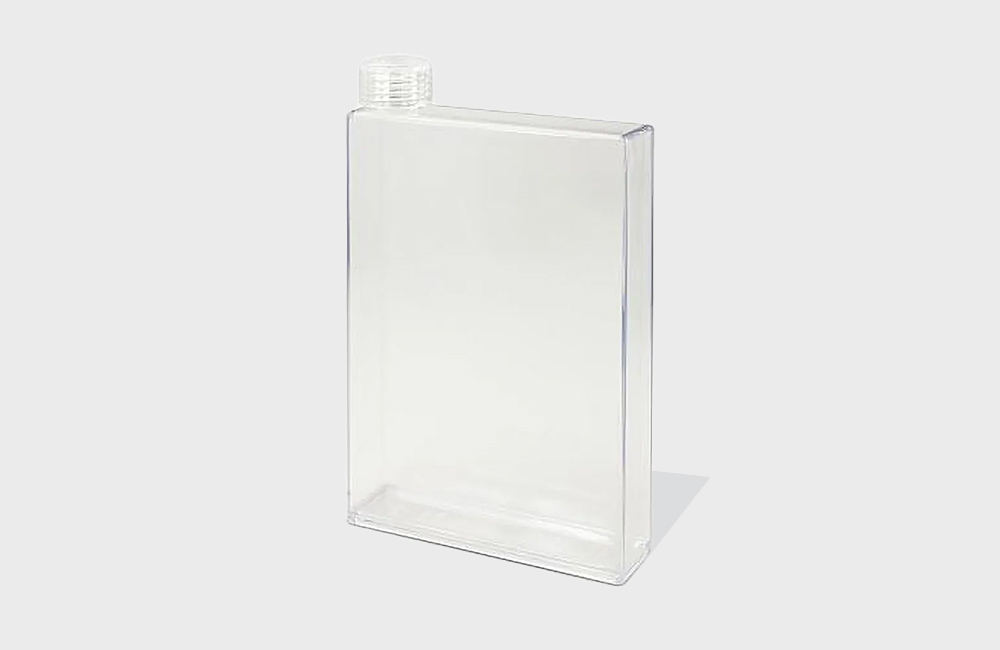 Related to the X-Stream Shot Drink Bottle, the Calypso design has a similar nossle however the body of the bottle is more round with more grip on the bottle hold. A slightly unusual and less common drink bottle design, so you can stand out from the sport club crowd.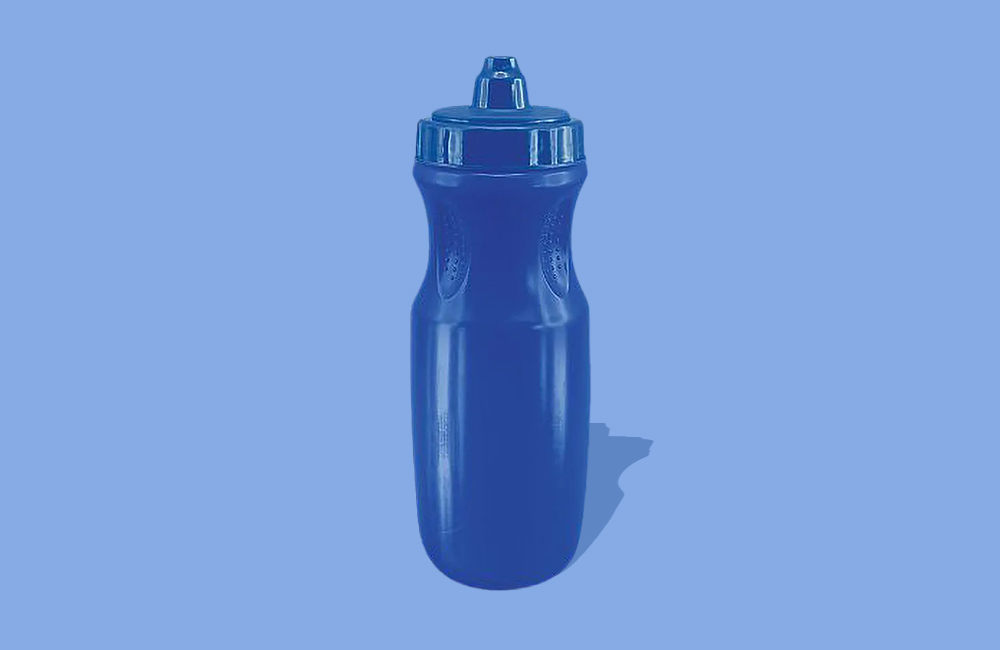 This bottle is for the people who loose their heads… Not literally! But there is always that one person who drops the lid of their drink bottle and never finds it again. This Fliptop Bottle design means your lids will always stay with your bottle.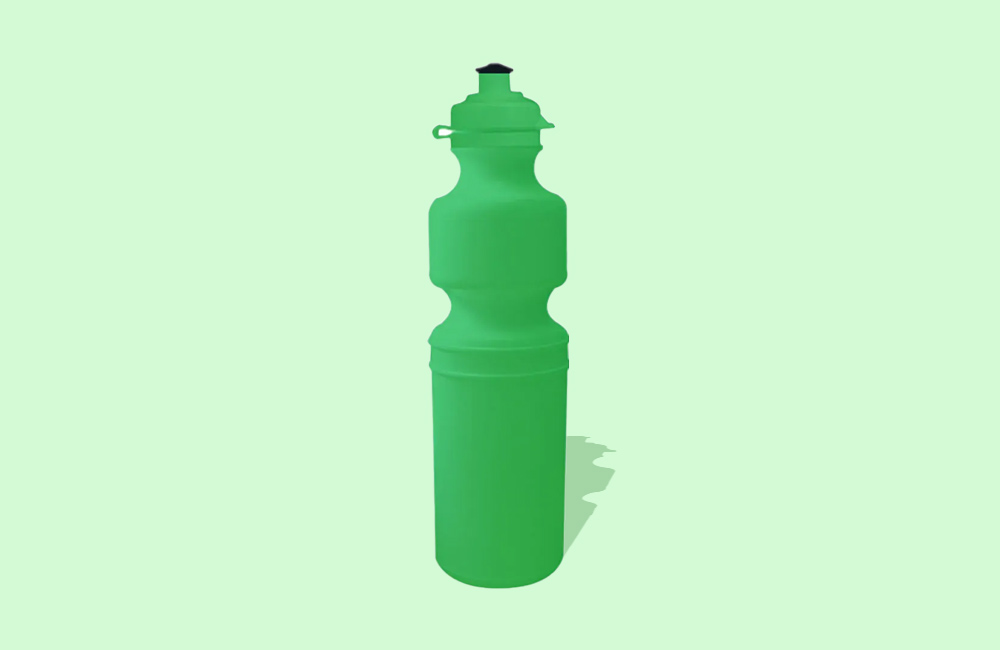 Lucky last bottle (which is really a stand out design) is the bamboo compostable and biodegradable bottle, the Bambu Bottle. This bottle is not only one of the most eco-friendly designs we have, but it is also design, developed and made here in Australia! (If you don't like the natural bamboo look, then it also comes in black).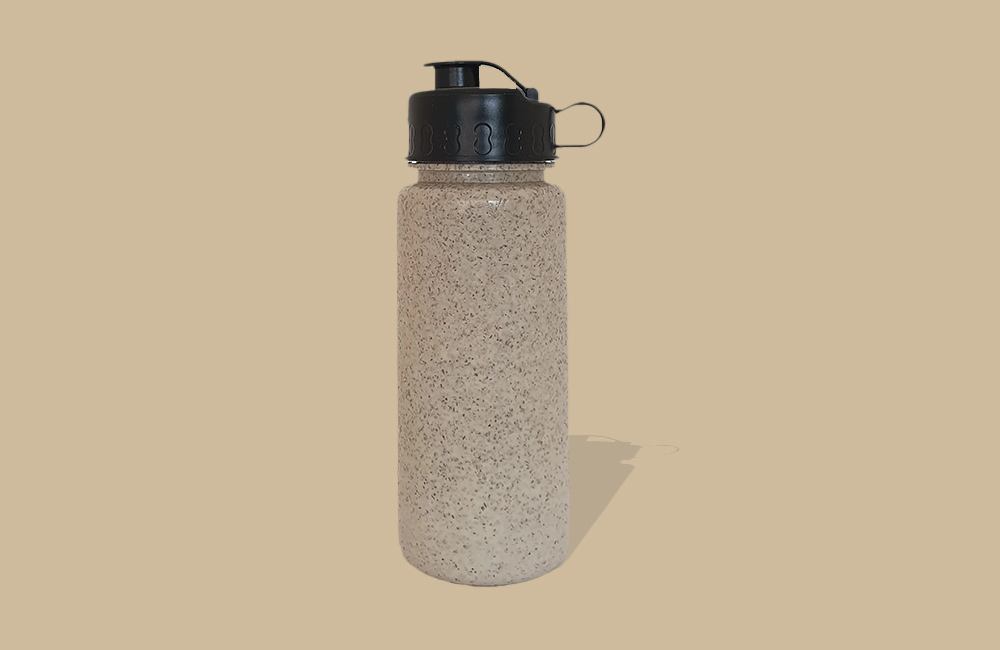 To sum it all up…
Our exploration of 19 practical drink bottle designs has shown us the remarkable fusion of style and functionality that is possible in the world of hydration. Whether you're an athlete, an adventurer, or a professional on the go, there is a bottle that suits your unique needs and preferences.
Plus, the importance of sustainability is on the rise. By opting for reusable bottles, we actively contribute to reducing plastic waste and protecting our environment. Every sip from a reusable bottle is a small step towards creating a greener future. If you want to do even more for environment, then consider branding RPET (or recycled plastic) or bamboo drink bottles too!
So, as you embark on your quest for the perfect drink bottle, remember to prioritize both functionality and design. If you need some help differentiating between some of these options, then get in touch with the team — we'll help you find the right drink bottle for you.