Are you sitting at your desk, staring at your screen, wondering why you've had $0 sales on your merchandise? Thinking, 'why isn't this merch successful?' Don't worry, you're not alone. Many business owners and marketing managers have experienced the frustration of launching a branded product only to see it struggle to gain traction. But fear not! 
In this blog, we're going to give you some life-saving merchandise sales tips with seven powerful ways to turn things around. Get ready to breathe new life into your products and pave the path to success. 
7 ways to improve your merch sales
1. Branded Design 
Don't settle for ordinary. Create merchandise that gets your customer excited about the product. Research, design and deliver products that will have people saying, "Wow, this is awesome!" Emphasise your branding in your merchandise, we always say that the best merch are those that stick to the brand visual identity. Don't over complicate your merch with too many colours or too many logos, keep it simple. The best merch usually has a maximum of 3 colours. Implement this into your merchandise concept design process and watch your customers fall head over heels for your style and branded products.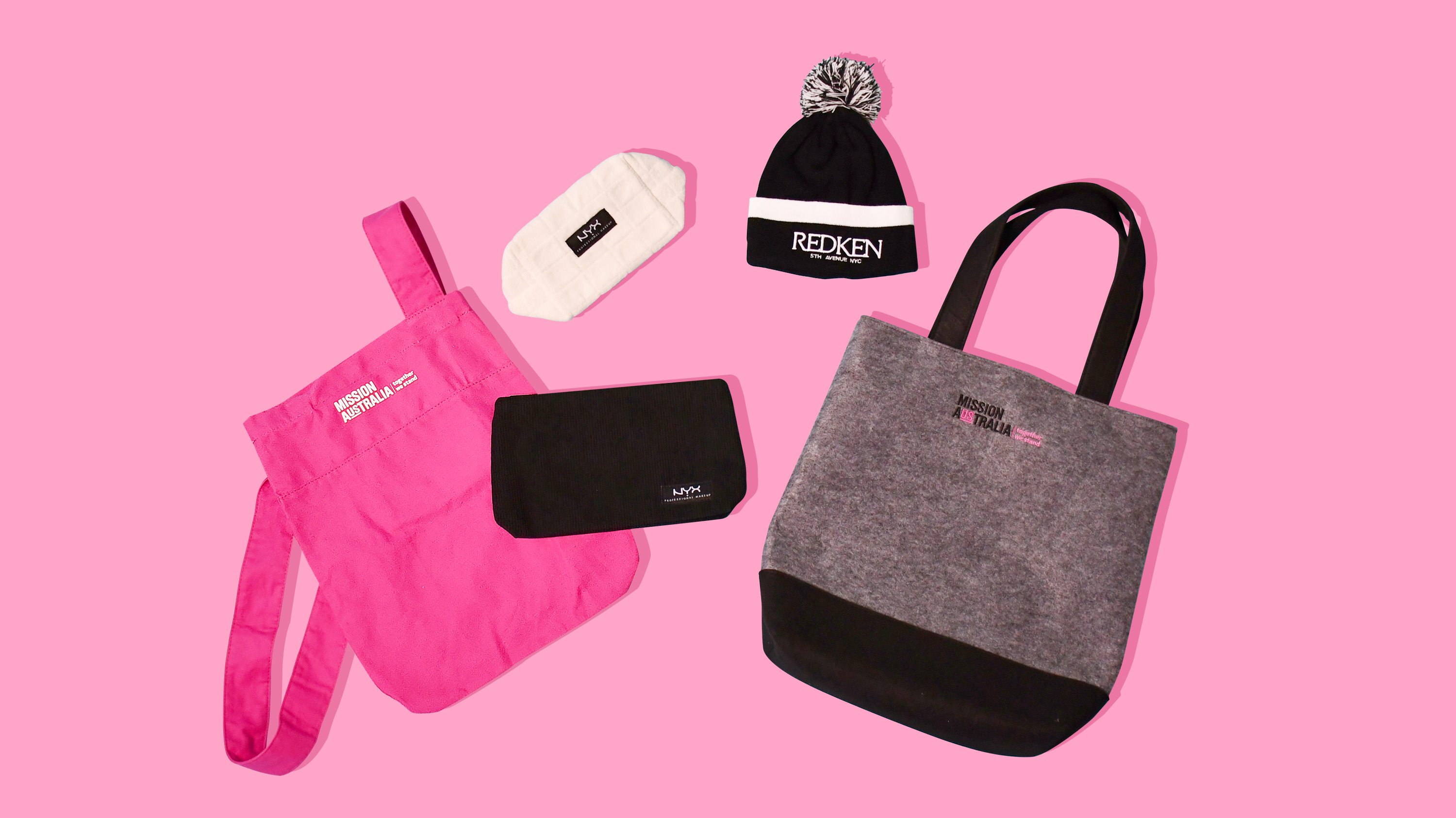 2. E-commerce Store
Nearly 80% of consumers shop online once a month. Once you've aced your merchandise design, the second step is to make sure it's available online. With your very own online store, you can transform the shopping experience and build your customer service relations. If you don't have one then we can set up your very own online merch store for you! Alternatively, there are a number of hosting platforms and plugins like Shopify, WooCommerce, or Magento. You can manage inventory, track sales, and process payments all in one place. Get ready to make online shopping a delightful experience for your customers and watch those merch sales go up-and-up!

3. Social Media 
Picture this: your social media feed bursting with vibrant and eye-catching merchandise that screams, "Good times ahead!" With social media platforms like Instagram, Facebook, and Pinterest, you can turn your posts into a catalogue of branded products. In 2020, 5.3 million Australians purchased a product through social media. It's estimated that in 2024, 6.4 million Australians will purchase goods through social media platforms. Connect your online shop with integrated shopping features, like Instagram Shopping and Facebook Marketplace, your customers will be scrolling and clicking through your variety of merchandise.
Organic VS Paid social content
It's also important to consider the difference between organic and paid content. Posting static images, reels and stories of your products on your page are considered organic content. To reach the next level and really see ROI, it's worthwhile investing into paid advertising on your preferred social media platform that works best with your marketing strategy. Whether it's Instagram, Facebook, Tik Tok or Pinterest, do your research or speak to a professional about setting up the best performing paid ads for your brand.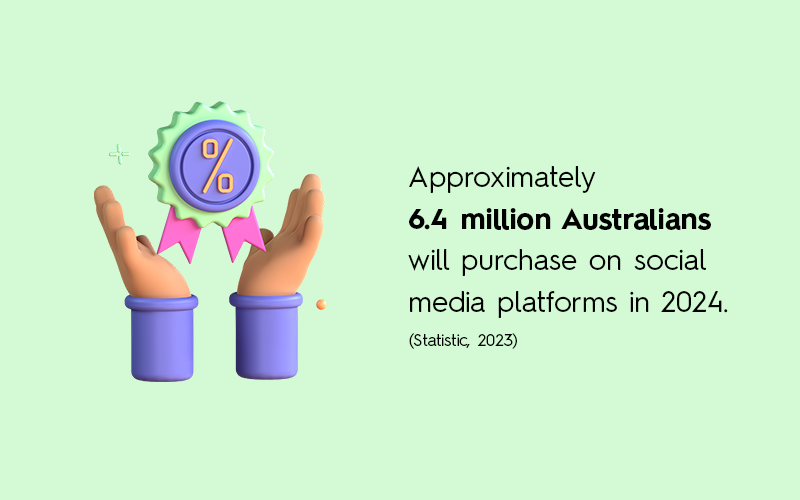 4. Events & Corporate Gifting
Whether you're hosting or attending, be prepared to make unforgettable moments with your branded merchandise. People's faces light up when they arrive at an event and receive an unexpected bag of goodies. Make a lasting impression and leave attendees with a souvenir that not only reminds them of the events but also of your brand. In fact, 83% of people remember a brand when gifted promotional products from them.
It's important to consider, when creating and promoting your merchandise, that it could also be used for corporate gifting. Treat your employees, clients, and partners to premium branded merchandise that screams, "You're awesome!" It's a fun and heartfelt way to show appreciation and strengthen relationships. Watch as their faces light up with excitement, and watch as your merchandise builds connections for your brand.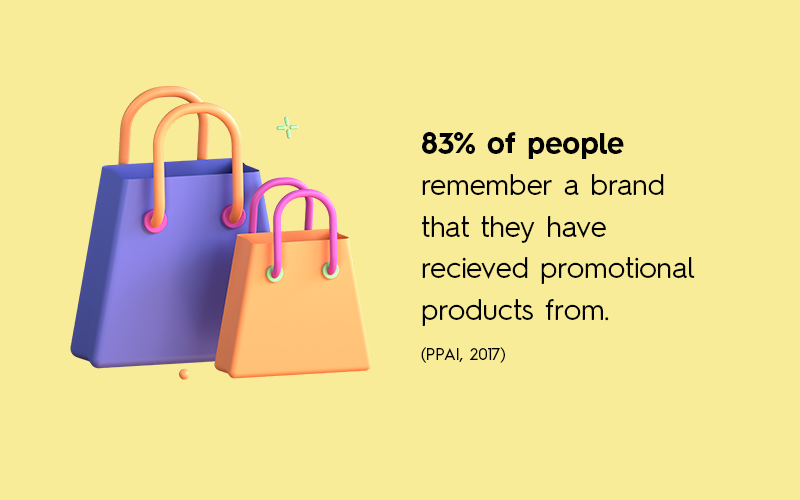 5. Affiliate Marketing (aka Influencers)
Join forces with the modern superheroes of social media sales — influencers.Turn your merchandise into a sensation, an experience or look that is irresistible. Partnering with influencers and bloggers who share your brand's values can boost your brand awareness massively. Data shows that the influencer market is growing; according to Influencer Marketing Hub, in 2022 the influencer market was valued at $16.4 billion.
6. Subscription Boxes (aka Stockists)
Surprise and delight even more customers through the wonders of subscription boxes! By teaming up with a subscription box service, you can curate an assortment of your most popular branded products to gift and brighten people's lives. Not only does this widen your customer audience, but it increases your brand awareness. Not to anyone's surprise, but 75% of people will purchase with a brand that they have purchased with previously. So consider this, if your branded coffee cup or branded tea towels make an impact on that lucky person getting a hamper, they may search for your brand and make their first purchase independently.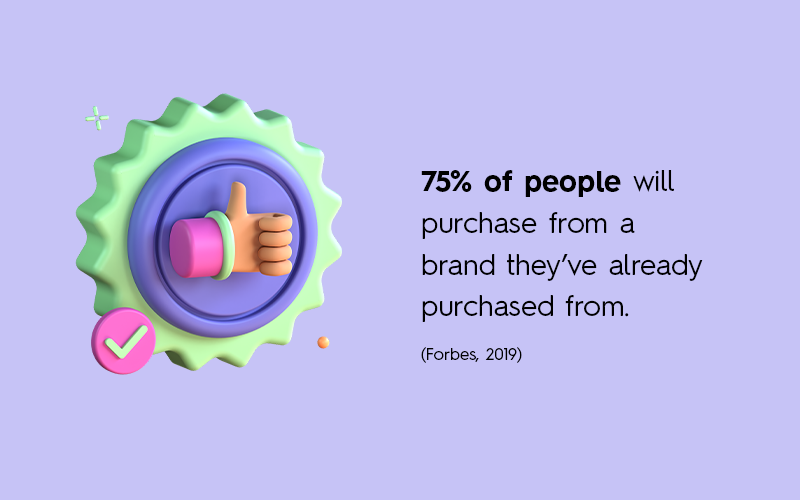 7. Branded Pop-up Shops 
Step out of your comfort zone and immerse yourself in the physical world of malls, markets and shopping centres. Although this might not be for everyone, setting up a pop-up shop in bustling areas or at industry events can really spark some new interest. They'll be able to touch, feel, and try your fabulous merch creations. But bring it back to branding and tone of voice — make sure whoever is hosting the pop-up store embodies your brand perfectly. If your brand is colourful, fun and vibrant, then the person manning the pop-up store should be that too. Brand knowledge should be on point too so you're prepared for any questions potential customers have.
Summing up…
The journey to improving your merchandise sales starts with a deep understanding of your brand, your customers and a willingness to infuse your products with purpose. By implementing the seven strategies we've explored; designing captivating products to leveraging e-commerce platforms, social media, event and corporate gifting, affiliate marketing, subscription boxes and branded pop-up shops, you have the power to transform your merch into booming sales.
Remember, success doesn't happen overnight. It takes dedication, creativity, and a willingness to adapt, as well as being prepared. With each step, you'll inch closer to a thriving merchandise business that spreads smiles far and wide. Armed with the knowledge and insights gained from this blog, you're now equipped to breathe new life into your merchandise sales and create a lasting impact. Still not sure how to approach your next merchandise strategy? Give us a call and we can recommend some great ways to set-up your brand for merch success.