Struggling to think of the next promotional product to produce for your brand? Luckily, we've created a go-to merch inspo list with merch examples from across the world. 
You've done branded pens, branded tote bags and even branded caps — what else could you possibly do? Try thinking outside the box, or simplifying nailing your visual identity and make something that everyone will want. 
We've broken this list down into industries — let's take a look.
Food Industry
1. Ben & Jerry's X Nike
A very unique, and a bit out there, first example! Ben & Jerry's is a much loved American ice-cream franchise with a humble beginning back in 1978 in Vermont. With approximately 615 stores worldwide, the blue skies, green grass and black & white cow are easily recognisable at the Ben & Jerry's brand. This piece of merch, however, takes it to the next level. Ben & Jerry's collaborated with Nike. These shoes were released to the Nike SB Dunk Low range and the shoes themselves were name, Ben & Jerry's Chunky Dunky Sneakers.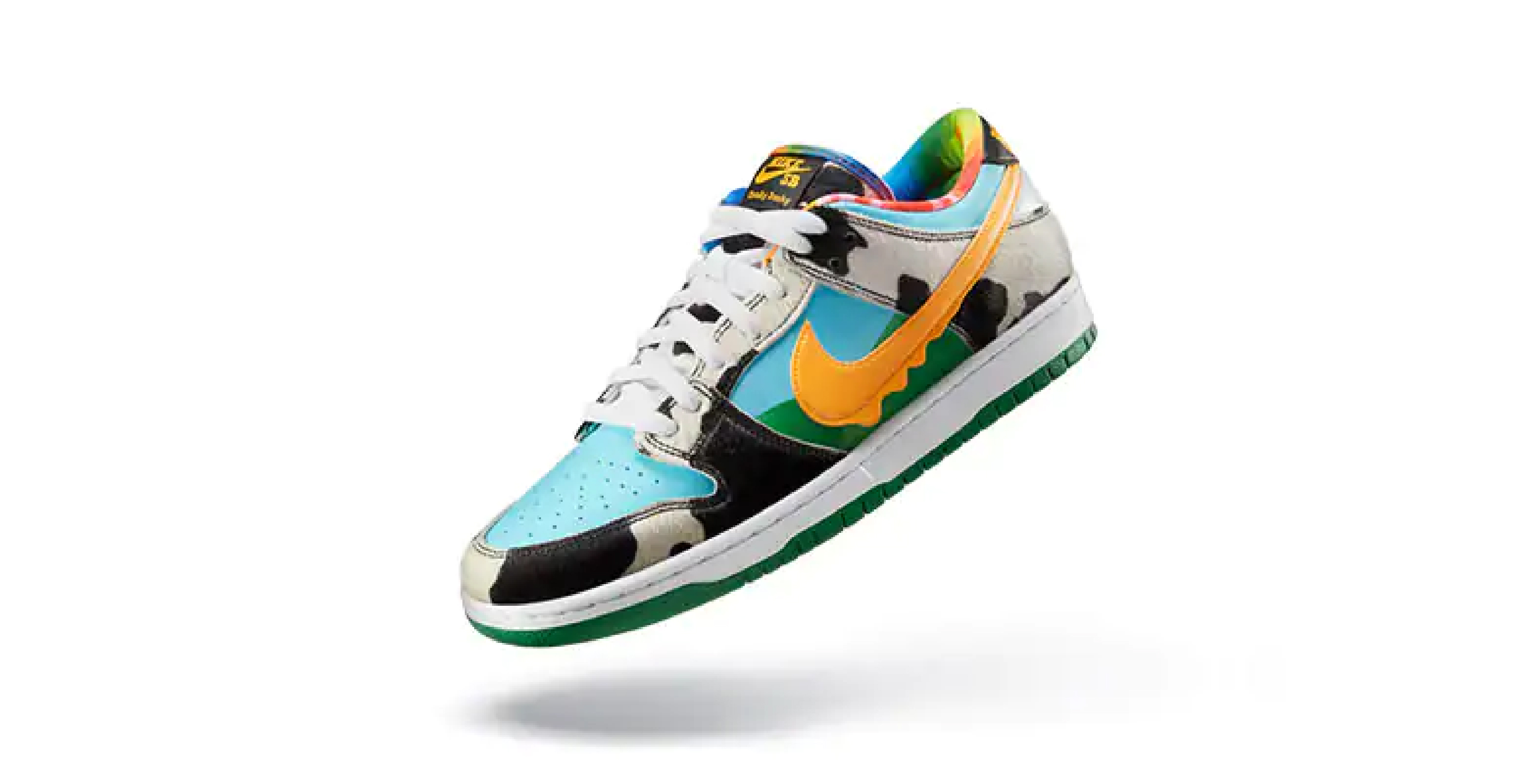 2. Cadbury
The purple hero in the confectionery aisle is, of course, Cadbury. The company was established in 1824 by John Cadbury, who initially sold tea, coffee, and drinking chocolate from his shop in Birmingham, England. When Cabury began selling edible chocolate, it was the first of its kind as chocolate primarily came in the form of drinking powder. Fifty years later, Cadbury made their first chocolate Easter Egg collection. 
Fast forward another 100 years and this is when Cadbury's advertising really took off. Enter the era of television. If you watched the TV after school in the 90s or 2000s, then you would be very familiar with the Cadbury ads like 'Wouldn't it be nice if the world was Cadbury', or a Gorilla playing the drums to Phil Collins song 'In the Air Tonight'.  
So how does an almost 200 year old chocolate company keep their merchandise interesting? By producing yearly products around high-traffic buying times — like Easter and Christmas.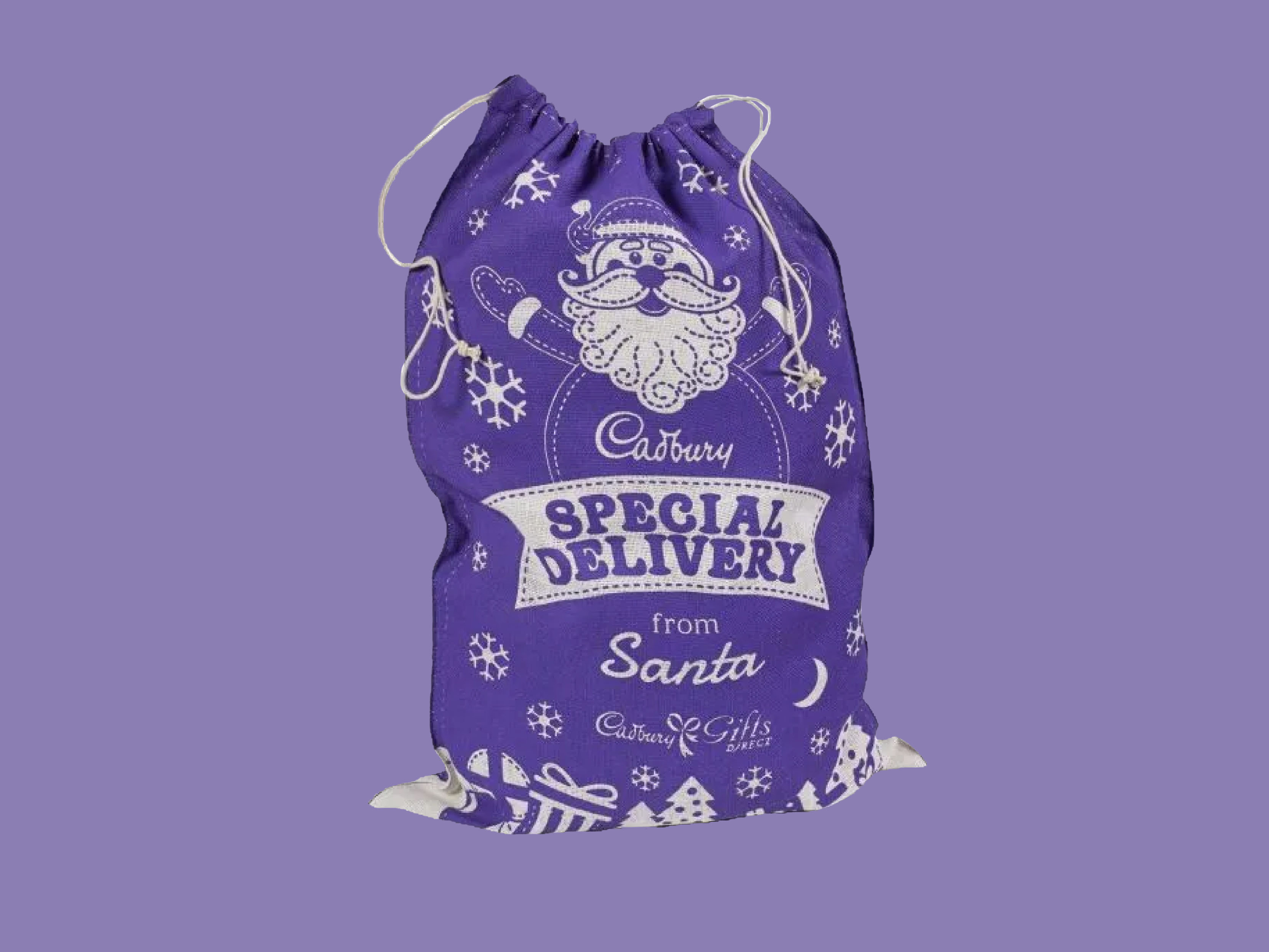 3. Campbell's
The red and white soup-can that  everyone recognises! Campbell's was founded in New Jersey, 1869, and quickly became a popular and convenient meal option for households across the country. Over the years, Campbell's has expanded its product line to include other food products such as sauces, snacks, and beverages. Famously though in 1962, artist Andy Warhol made the Campbell's soup-can the iconic symbol it is today through his artwork called 'Campbell's Soup Cans' (a creative name for it). The Campbell's soup-can cork board mirrors the iconic art piece by Warhol. Rest it against your kitchen backsplash and ta-dah! A piece of art.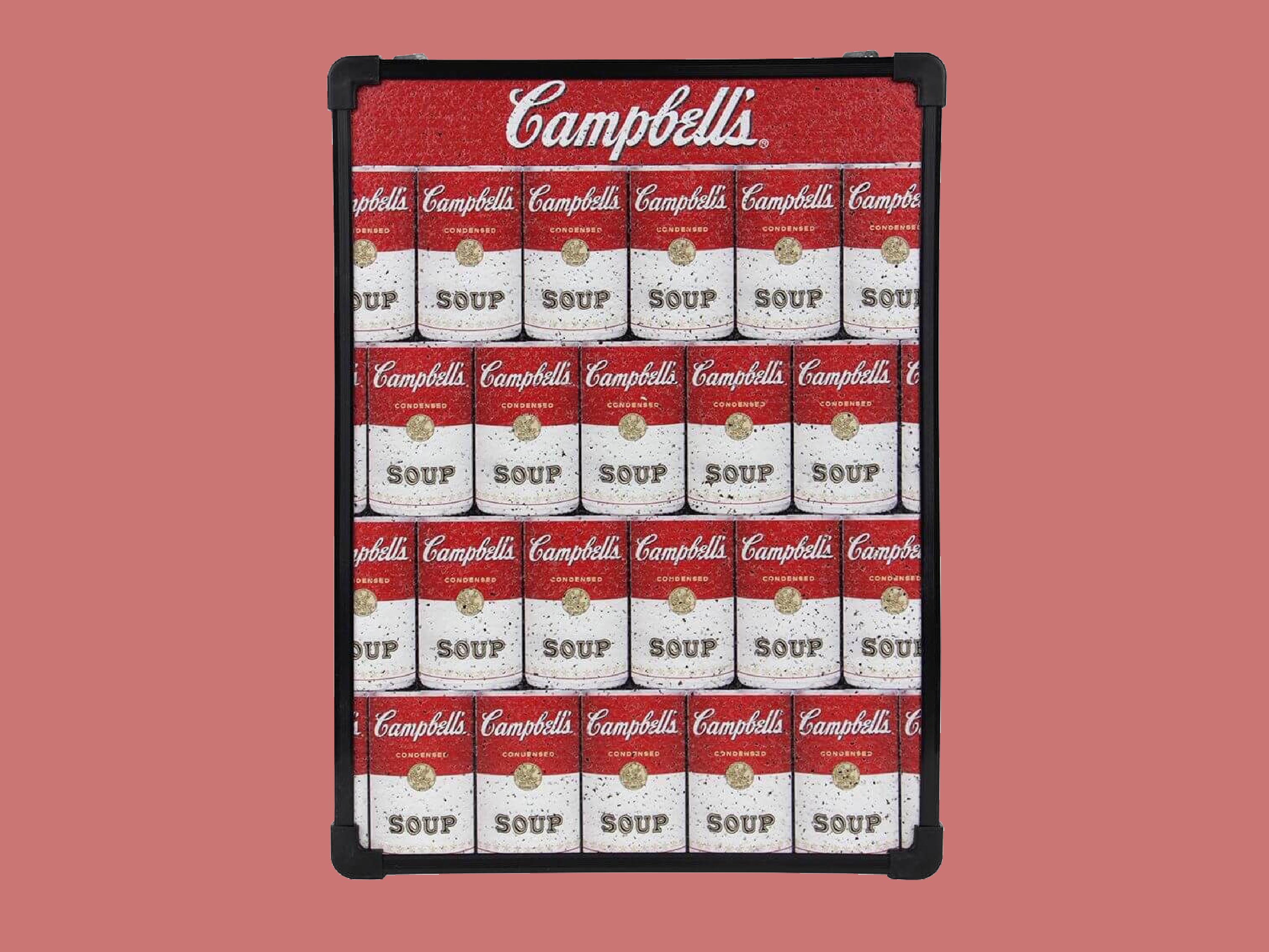 4. Dunkin
Dunkin' Donuts is an American multinational chain of coffee shops and doughnut stores. The company was founded in 1950 by William Rosenberg in Massachusetts. Dunkin' Donuts has over 12,000 locations globally — so what kind of merch do you create with that large of a donut audience? A Dunkin onsie of course! To eat all the donuts your heart desires, in the comfort of your own home.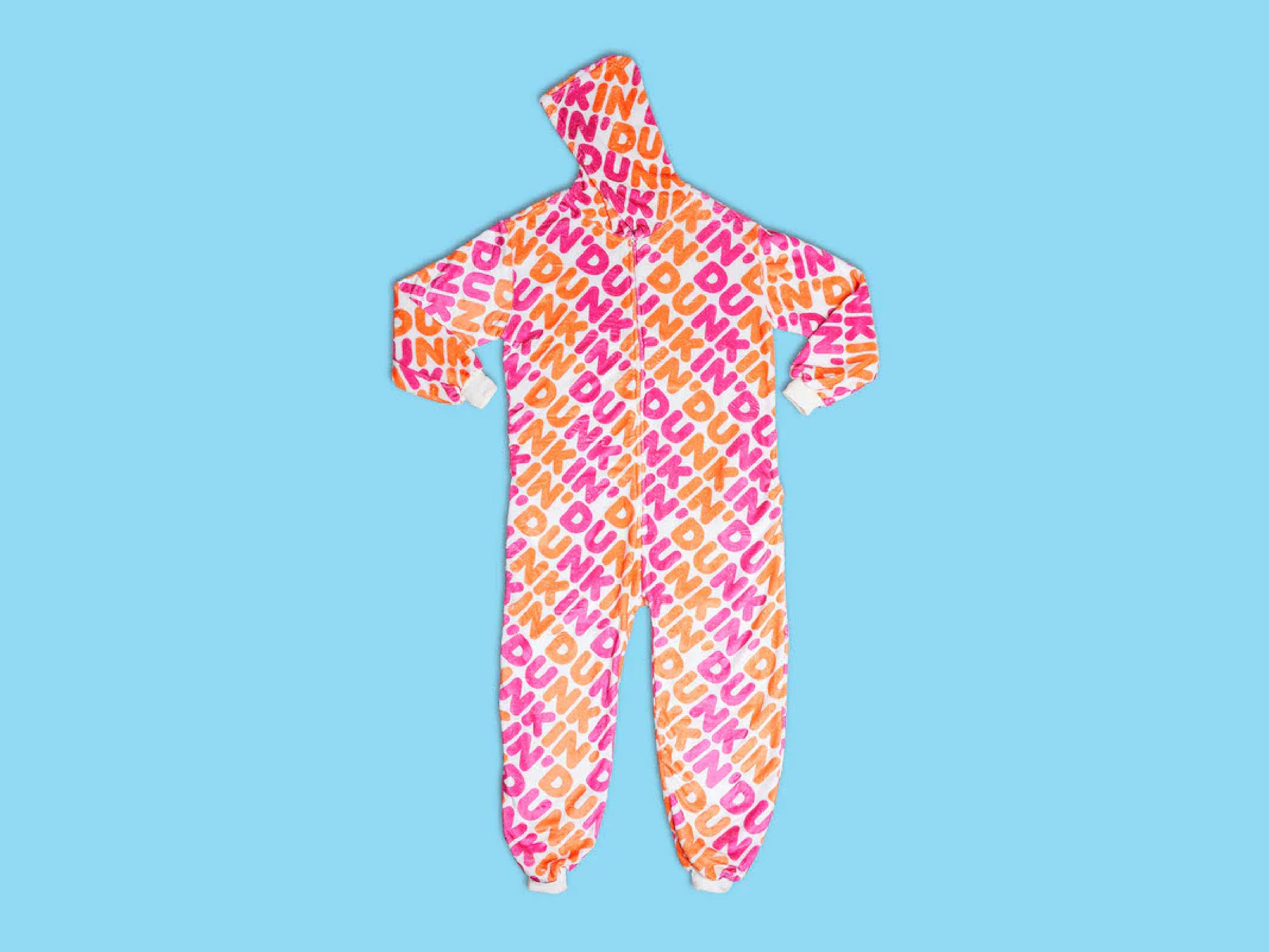 5. Hershey's
It's like the American version of Cadbury, but brown. Hershey's is an American chocolate company that was founded in 1894 by Milton Hershey. The chocolate brand is known for its creamy, smooth texture and sweet taste. So like any brand over 100 years old, it has irresistible merch to go with that snack bar. Like lounge pants, so you can eat the chocolate guilt free and know your pants will stretch with you.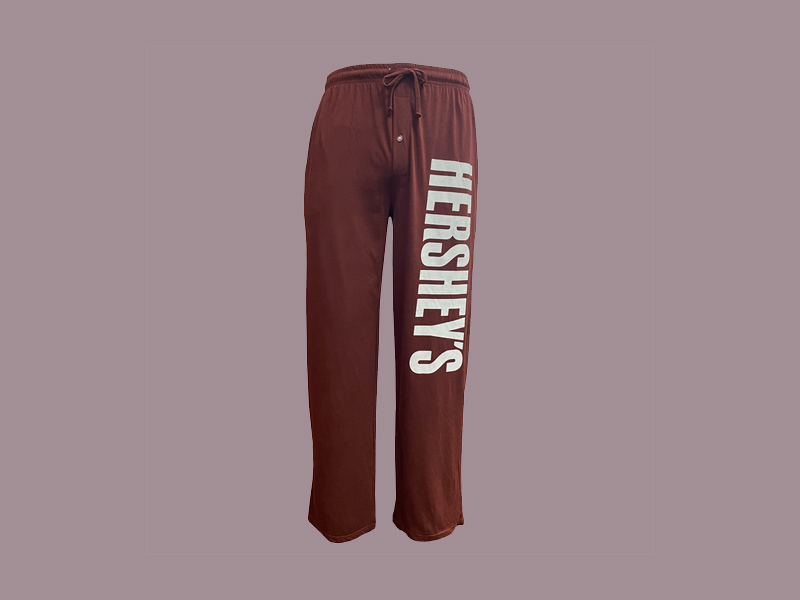 6. Kelloggs
Everyone has had Kellogg's for breakfast at some point in their life. Kellogg's was founded in 1906 by Will Keith Kellogg, who was inspired to create a healthier breakfast cereal after working at his brother's sanitarium. Kellogg's first product was the Corn Flakes cereal, which quickly became popular. Since then Kelloggs has expanded it's range to include the much love Frosted Flakes with the iconic Tony the Tiger. These are a hit with the kids, so what did they do? They made Tony the Tiger slippers.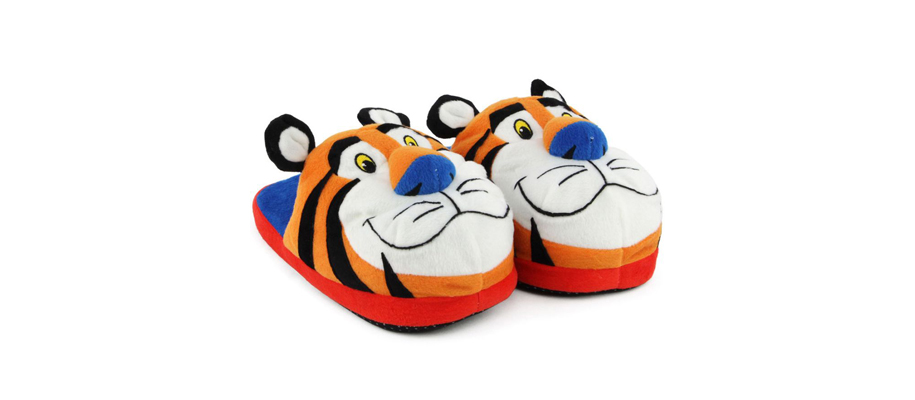 7. Krispy Kreme
Light, fluffy and sweet glazed doughnuts.. Yum! Founded in 1937 by Vernon Rudolph, Krispy Kreme has become one of the world's most recognisable doughnut brands. Krispy Kreme has a loyal following of fans across the globe, who love the company's delicious and indulgent treats — this makes for a perfect merch audience. Pins and keychains can sometimes be a boring promotional product, but Krispy Kreme has turned their keychain collection into collectables.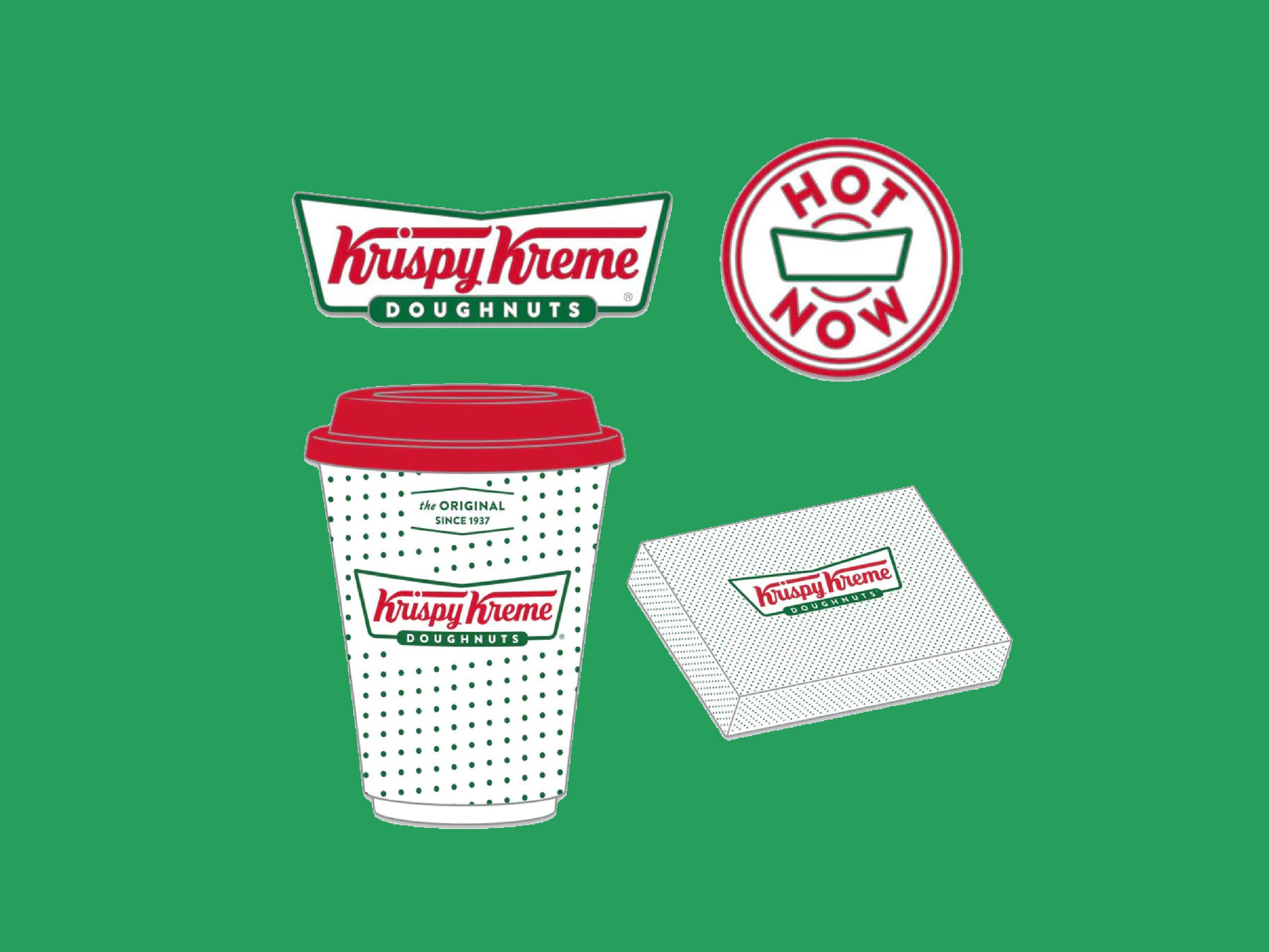 8. Milo
When we were kids, this gave us the energy to get through the day. Milo is a chocolate and malt powder that is widely popular in many parts of the world. The product was first developed by Australian inventor Thomas Mayne in 1934, and was later acquired by Nestle in the 1980s. Milo has always been associated with energy and sports, so it makes sense that their merch range has a great sports range too. In the early 2000s, Milo sold many sports related merch, but these days they've gone silent on the promotional product front — focussing primarily on the Milo product itself.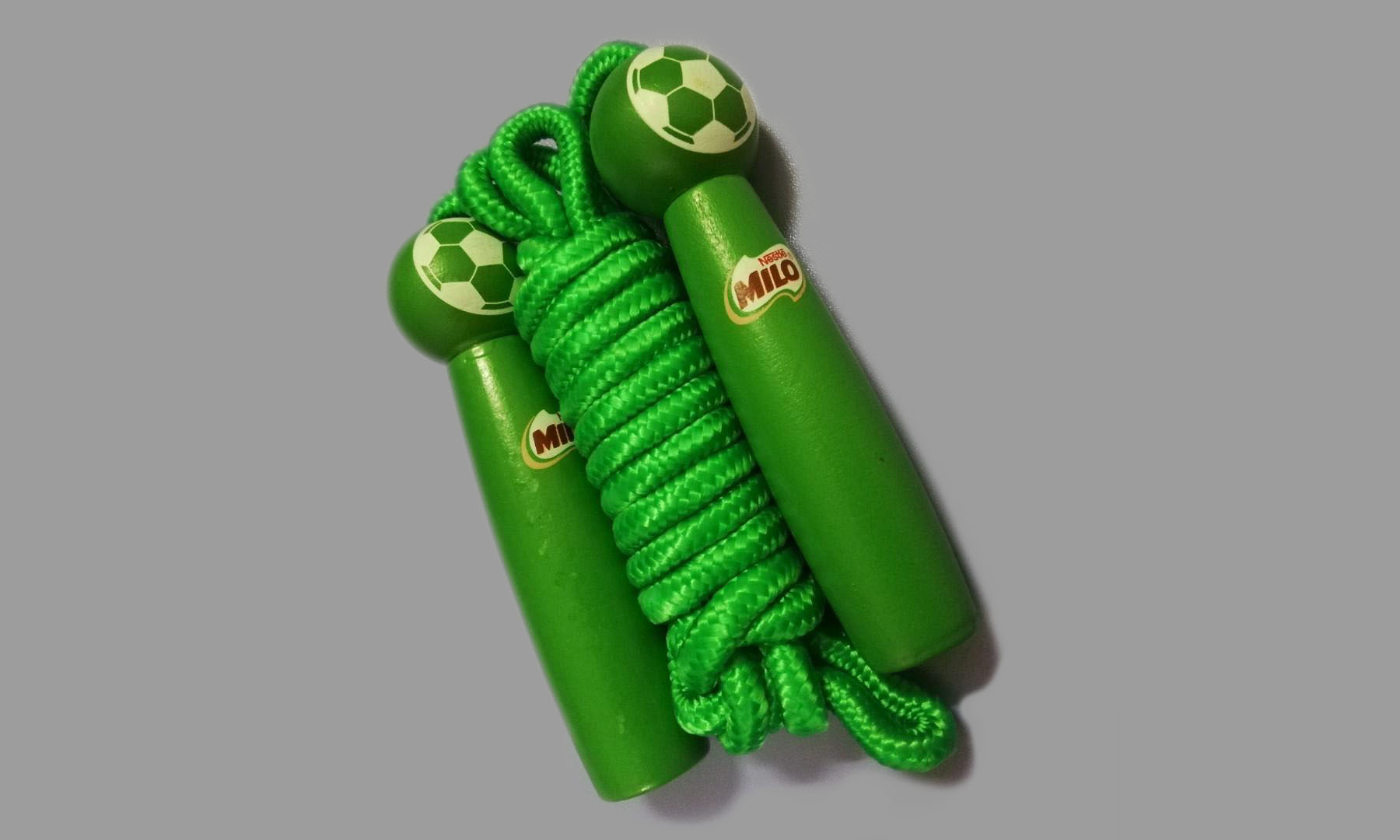 9. Pringles
Pringles is a brand of potato crisps that are known for their unique shape and packaging. The product was first developed in 1968 by Procter & Gamble, and is now owned by the Kellogg Company. The brand is known for its fun and playful advertising campaigns, and has become a popular snack choice for people of all ages and backgrounds around the world. That's why SWAG Boxers collaborated with Pringles — because obviously everyone needs pringles on their boxers… Imaginative, we'll give them that!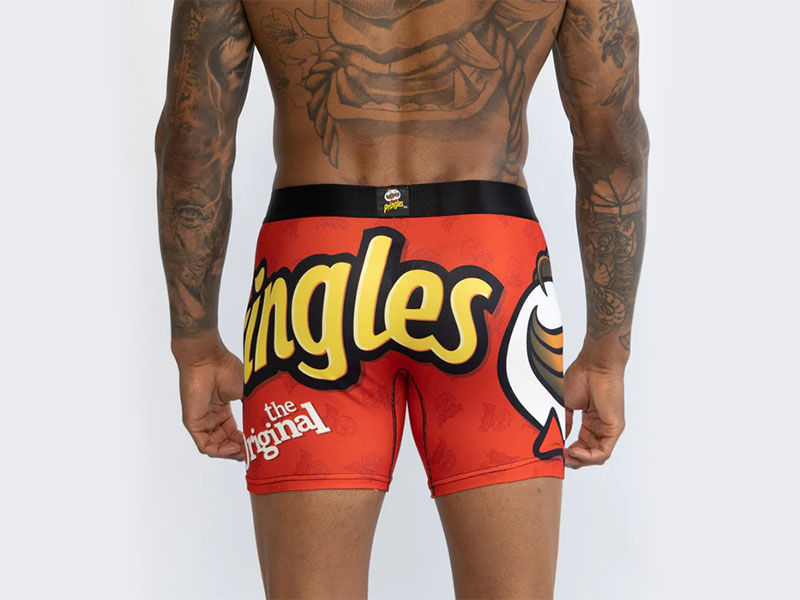 10. Vegemite
The Aussie spread that Aussies love. Vegemite is an Australian food spread that is made from yeast extract and was first introduced in the 1920s by food manufacturer Fred Walker. Despite its popularity, Vegemite is also a divisive food, with some people loving its unique taste and others finding it difficult to stomach. Vegemite has a massive range of merchandise, but their recent festival merch party set, with matching shirt and shorts, is a winner in our books.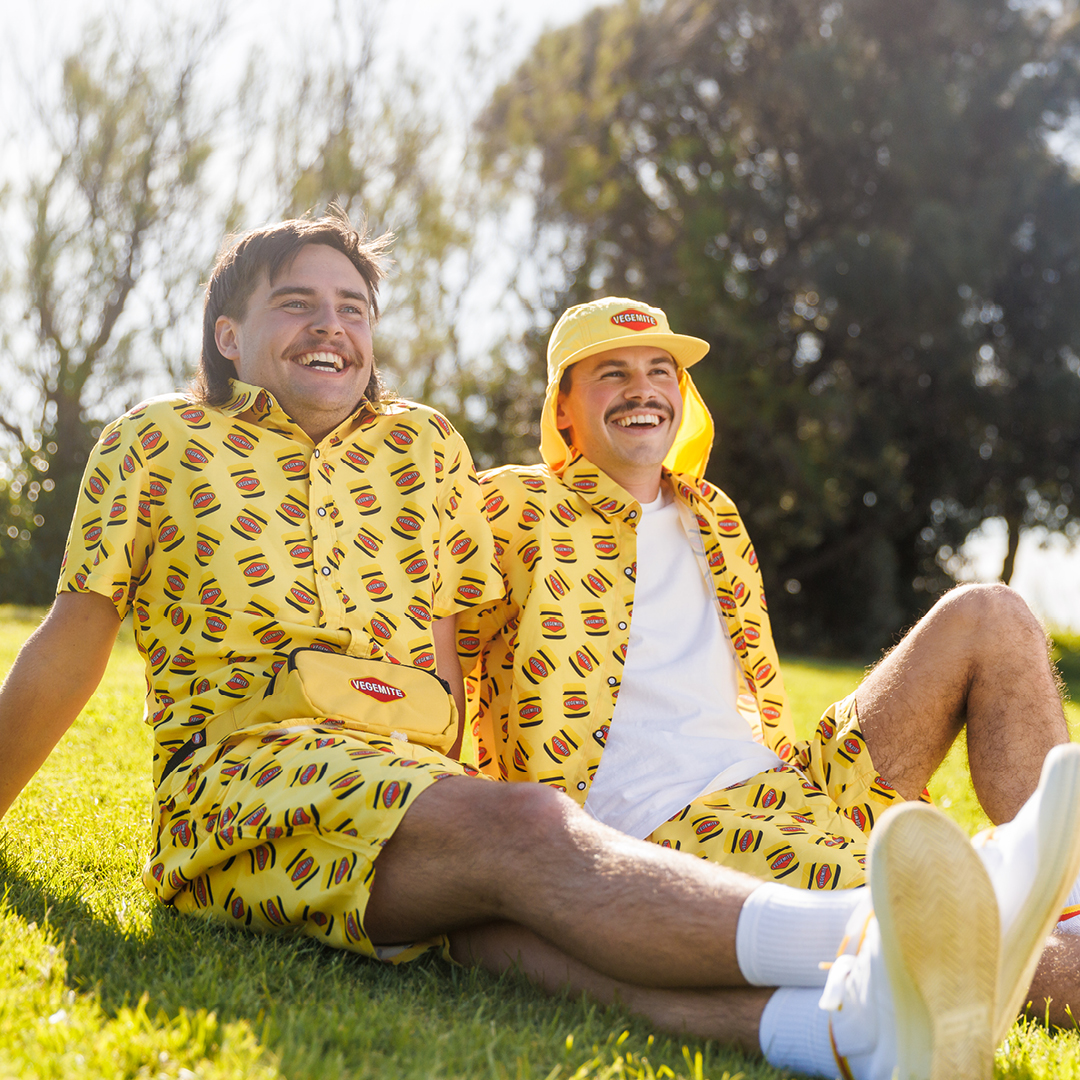 Fast Food Industry
11. 7-Eleven
Wherever you are in the CBD, you'll probably come across a 7-Eleven. These convenience stores operates in over 20 countries around the world. The company was founded in Dallas, Texas in 1927, and is known for its bright green and orange logo and its iconic Slurpee frozen drink. Although 7-Eleven doesn't usually sell merch, the Aussie branch recently collaborated with Adore Beauty to create a $1 coffee scrub. Genius!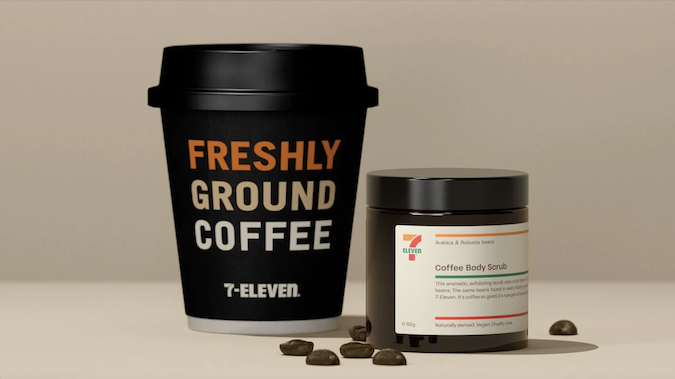 12. Coco-Cola X Puma
The big red man himself — Coca-Cola. The product was first introduced in 1886 by pharmacist John Pemberton, and was initially marketed as a tonic that could cure a variety of ailments. Coca-Cola has always had a strong visual identity and intriguing advertising campaigns. This is another classic example of when a brand is old enough and has a great reputation, people just want their merch. So why not create branded rider shoes with the activewear brand Puma?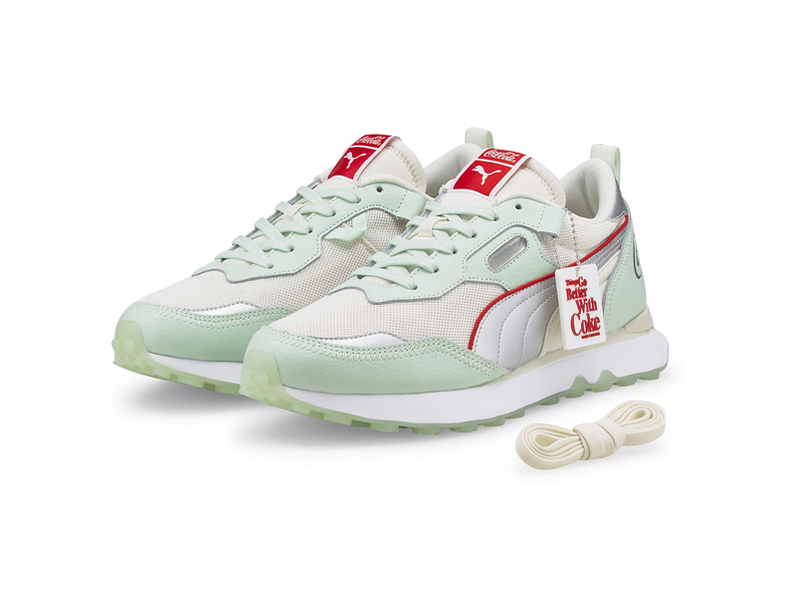 13. McDonalds
Maccas runs are the best, even better when you get a freebee. McDonalds, and the iconic golden arches, was founded in 1940 by brothers Richard and Maurice McDonald. Since then the Big Mac, Quarter Pounder, and McNuggets have become a fast food staple. Maccas have been creating merchandise for generations, usually as GWPs. Like all the other well-known old brands, if your visual identity is strong, then your brand is recognisable anywhere. Take this Happy Meal T-Shirt for example — just one golden arch as a smile.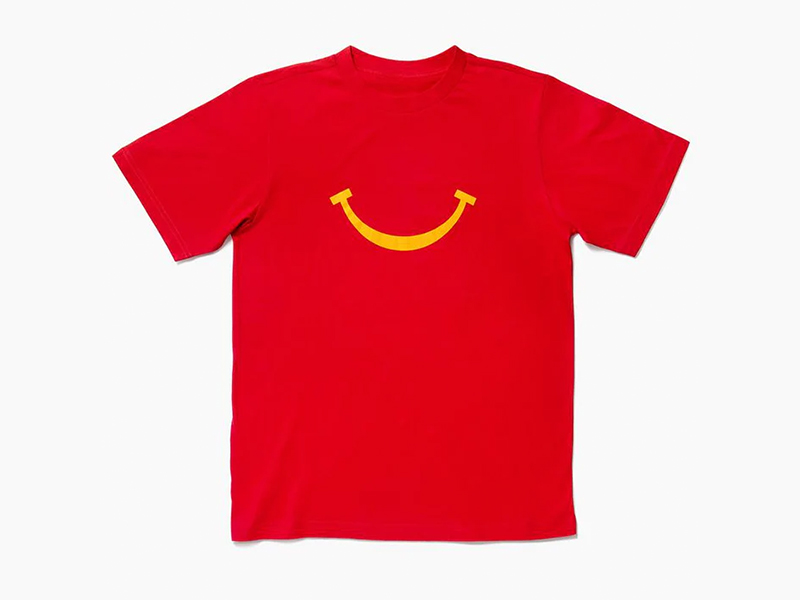 14. Starbucks
The international coffee shop is known for it's white and green branding and average tasting coffee (except for in America where it's apparently their best coffee). Starbucks is a global coffeehouse chain that was founded in Seattle, Washington in 1971. You can of course purchase reusable Starbuck coffee cups with their white and green branding, but they also produce speciality merch for significant calendar events like Christmas and the Lunar New Year — like this year's Year of the Rabbit merch.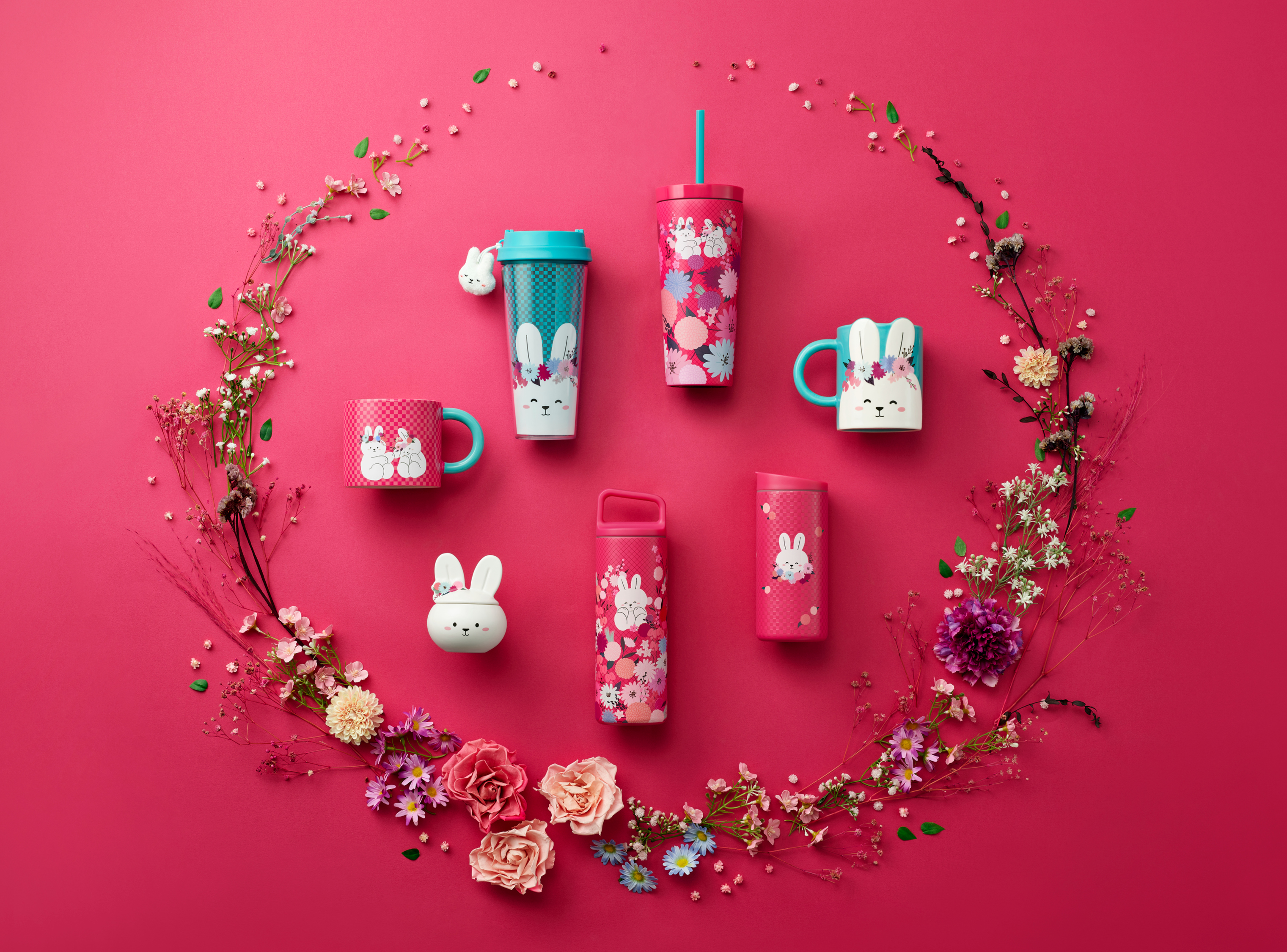 Liquor & Beverage Industry (Australian)
15. 4 Pines
High-quality and traditional crafted beer — 4 Pines Brewery is one of Australia's finest. Their core range and seasonal beers include their popular Kolsch, Pale Ale, and Indian Summer Ale. This craft brewery was founded in 2008 in Manly, New South Wales. Anyone who has been to Manly, knows that there are a lot of Galahs in that area. So they've had some fun with that and included the Aussie bird on their cord bucket hat.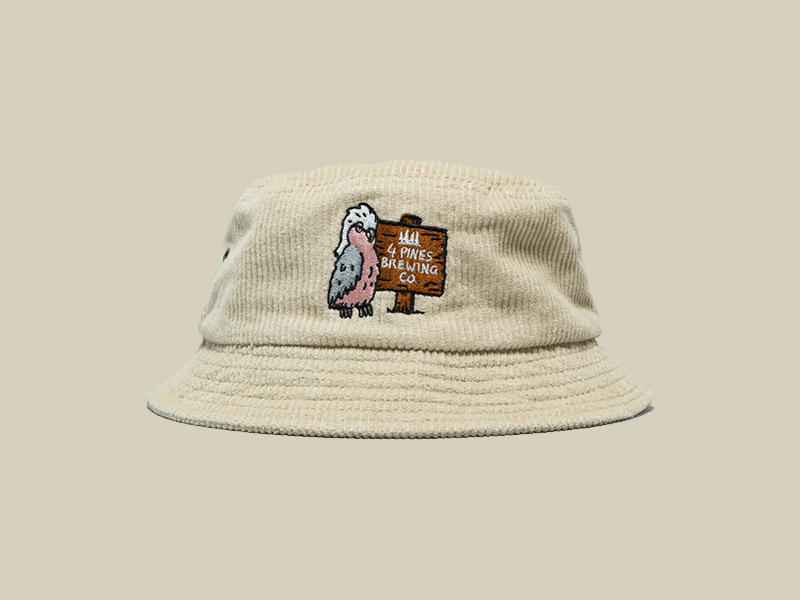 16. Archie Rose
A combination of gin, vodka and other spirits — Archie Rose Distillery is a popular choice when buying Australian craft spirits. Founded in 2014 in Rosebery, New South Wales, Archie Rose operates a distillery bar and restaurant where customers can taste their spirits and enjoy cocktails. They have won numerous awards for its spirits, including several gold medals at the International Wine and Spirit Competition. Archie Rose is well known for it's diverse flavours, so they've featured this in one of their merch items — a tea towel displaying their most used ingredients.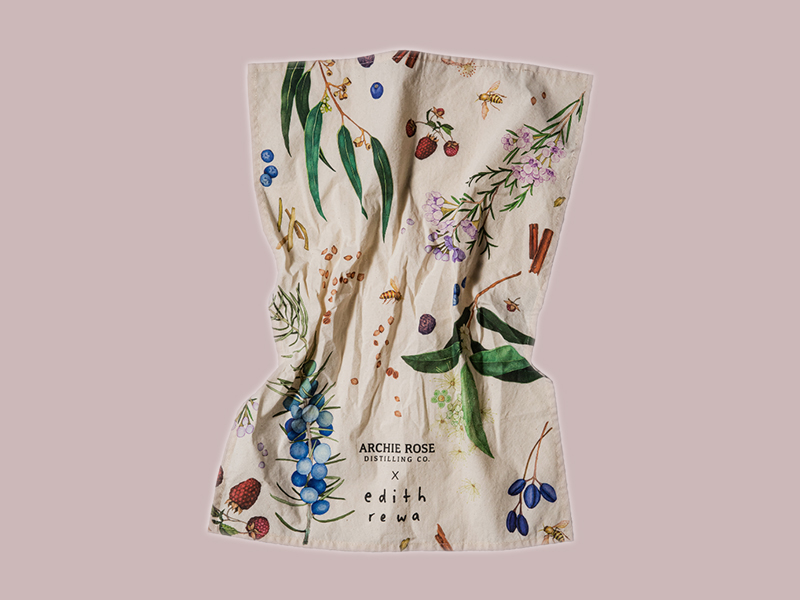 17. Bricklane
Another good one to crack open a cold one. Brick Lane Brewery is a craft brewery based in Dandenong, Victoria that was established in 2017. You can choose from a variety of craft beers like One Love Pale Ale, Red Hoppy Ale, and Lager. Brick Lane Brewery bars and restaurants often enjoy live music. You'll also find that the outdoor spaces of these venues are dog-friendly! Which is why Bricklane have included dog-friendly merch in their merch store — like this dog lead.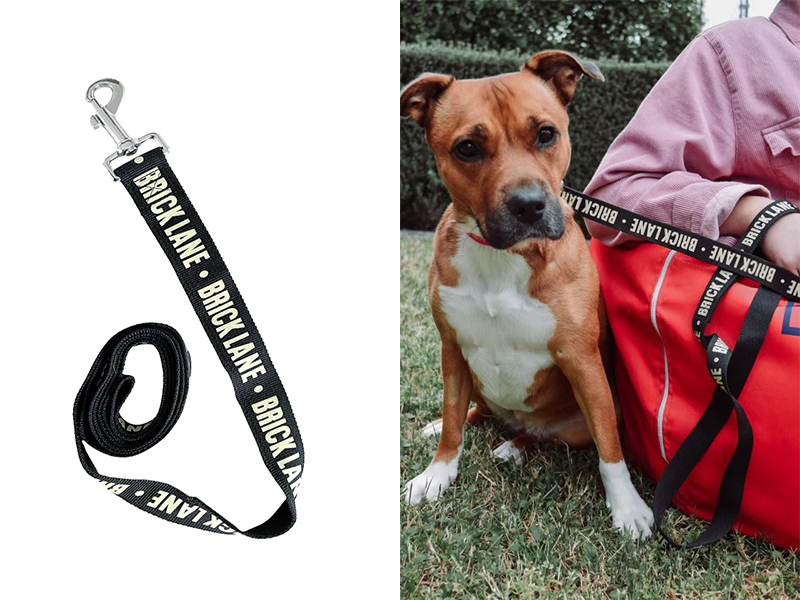 18. Coopers
Coopers Brewery is an Australian craft brewery that has been owned and operated by the same family since 1862 in Adelaide. Coopers Brewery has a diverse range of year-round and seasonal beers, including its popular Pale Ale, Sparkling Ale, and Lager. For those who love Coopers Ales, then this merch item is for you — a custom size stubby holder, specifically for a long neck ale bottle. Now that's a niche item for your fan-base.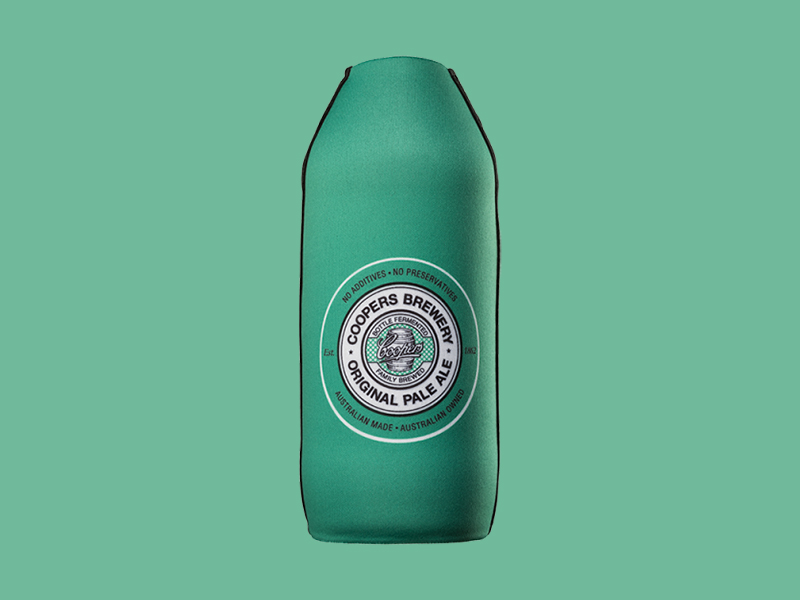 19. Four Pillars
There's a 90% chance when you walk into an Aussie bar, you'll see Four Pillars sitting on the shelf. Four Pillars is a highly regarded gin distillery based in Healesville, Victoria, Australia, that was established in 2013. Four Pillars has received numerous awards for its products, including several gold medals at the San Francisco World Spirits Competition, and is highly regarded in the global gin industry. Four Pillars offers a range of gins, including its popular Rare Dry Gin, Navy Strength Gin, and Spiced Negroni Gin, each with its own distinct flavour profile — so they got creative and created socks that reflect these gin flavours.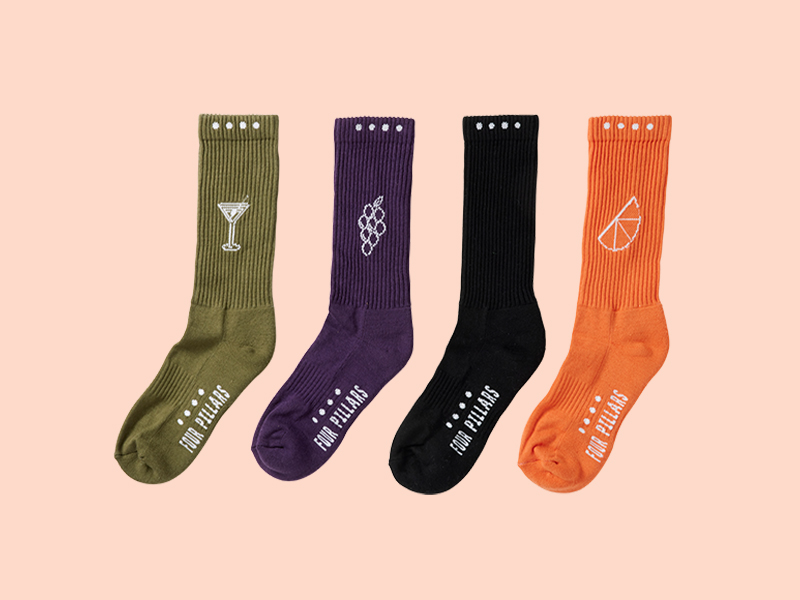 20. Lark
Lark Distillery is a family-owned craft distillery located in Hobart, Tasmania, Australia. Founded in 1992, it is known for producing high-quality single malt whiskies, gins, and other spirits using traditional methods and locally sourced ingredients. The distillery's range of whiskies includes the flagship Lark Single Malt Whisky, Cask Strength Whisky, and Small Cask Aged Whisky, which have won numerous awards at international spirits competitions. The distillery has played an important role in promoting the Tasmanian whisky industry and is widely regarded as a leading player in the Australian craft spirits market. Lark follows a more traditional style in whisky branding and positioned the brand in an upper market. Because of this, the don't provide 'modern' merch, but they have a beautiful whiskey glass that they sell separately as well as included in their gift packs.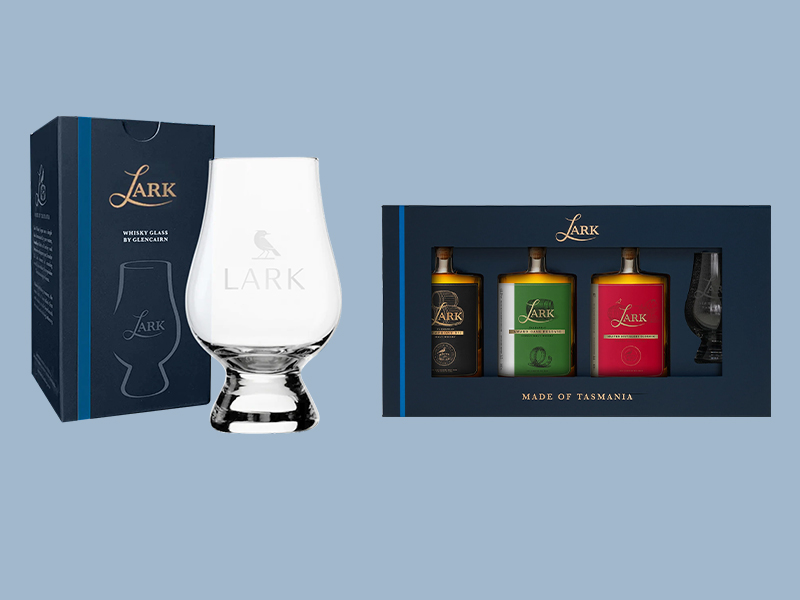 21. Moon Dog
Moon Dog Craft Brewery is a microbrewery located in Abbotsford, Melbourne, Australia. Founded in 2010, the brewery has gained a reputation for its innovative and experimental approach to beer making, producing unique and complex brews with unusual ingredients and flavour combinations. Moon Dog offers a wide range of beers, including its popular beers like Old Mate Pale Ale, Mack Daddy Dark Ale, and Love Tap Lager, and seasonal brews. For their 10 year birthday celebration, they created something a little bit different to what their competitors are offering in their merch stores. Moon Dog created a bright and vibrant graphic Tee, with their logo embedded into the illustration. Subtly is sometimes key to creating something different.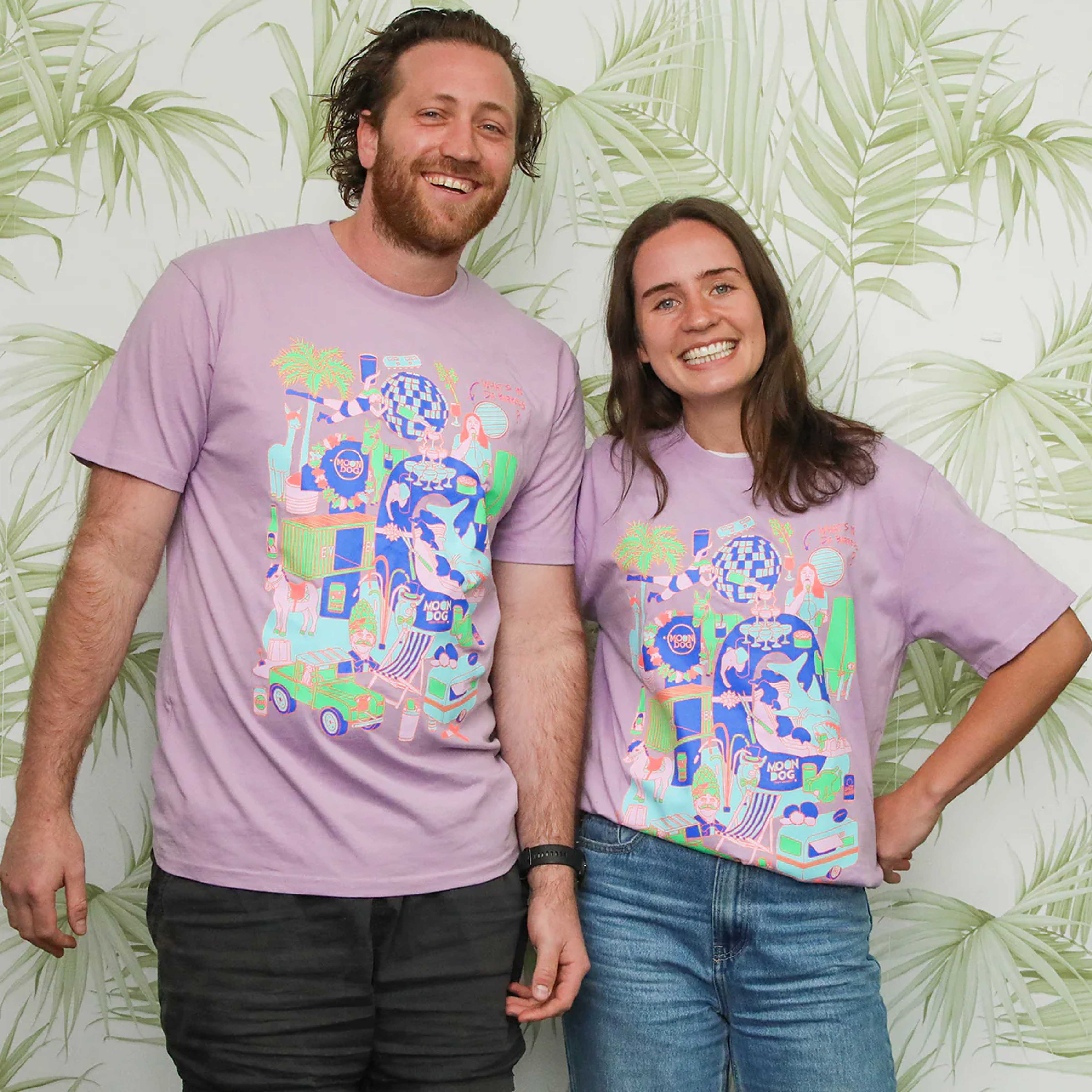 22. Stomping Ground Brewery
Stomping Ground Brewery is a brewery and beer hall located in Collingwood, Melbourne, Australia. Established in 2016, their diverse range of beers include pale ales, IPAs, stouts, and seasonal brews, along with a selection of wines and spirits. Stomping Ground has a spacious beer hall, which features a large outdoor area and hosts events, such as live music and trivia nights and wood-fired pizzas. Stomping Ground Brewery has won numerous awards for its beers, including gold medals at the Australian International Beer Awards and the Independent Beer Awards, and is considered one of Melbourne's top craft breweries. The Stomping Ground has really appealed to men aged between 25 – 40. So what's better than adding a Stomping Ground bar mat to the mens cave or garage for when the boys come over. This unique 3D textured bar mat is fun and will hold your drink in place.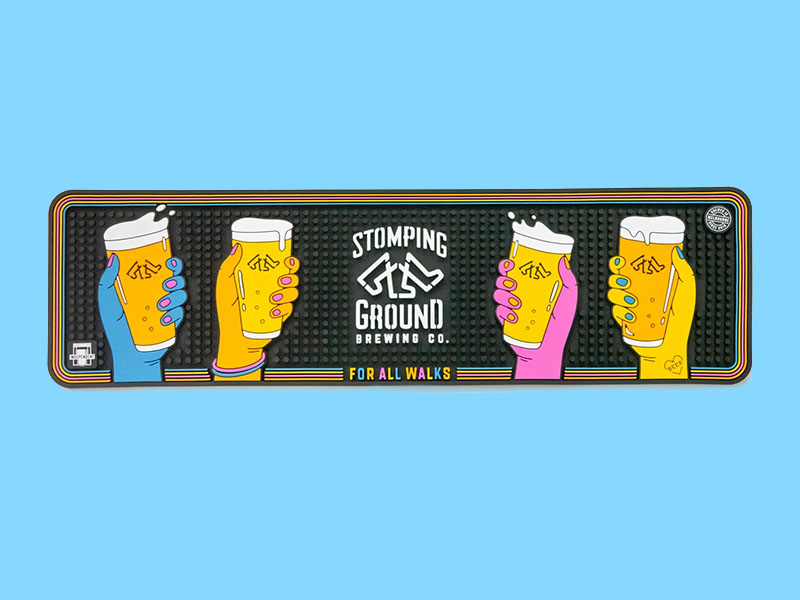 Tech Industry (Entertainment, Marketing and Well-being)
23. Bumble
Bumble is a social networking app designed primarily for dating, but also used for making new friends and building professional connections. It was launched in 2014 by Whitney Wolfe Herd, a co-founder of Tinder, and is headquartered in Austin, Texas. Bumble differentiates itself from other dating apps by giving women the power to initiate conversations, with the aim of creating a safer and more respectful online dating experience. Their merch is a little bit controversial, but it works! They empower women to feel good. But the best merch item is one that aligns to the brand's values — to prompt conversation with the icebreaker questions card game, so you can get to know someone better.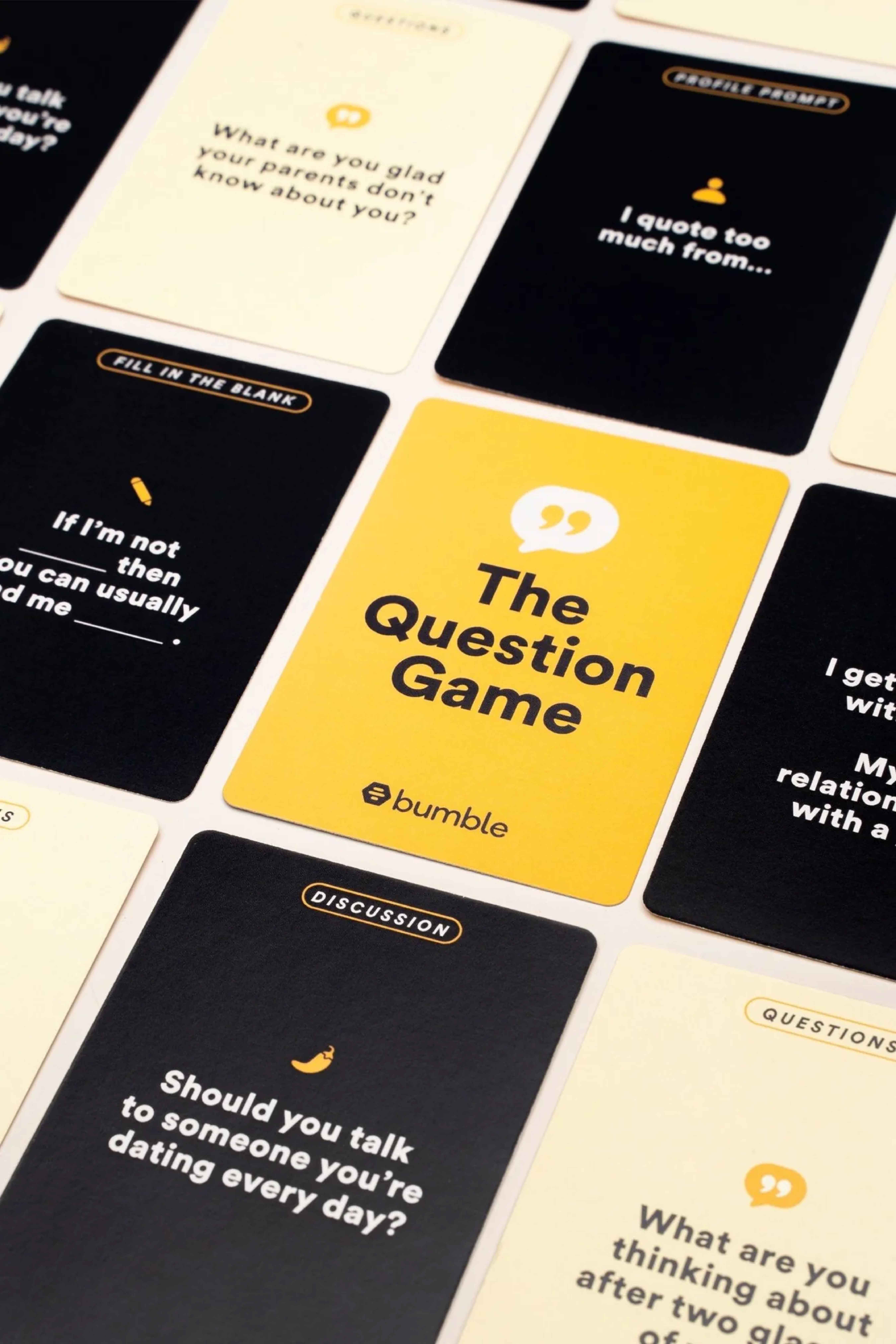 24. Disney
Everybody knows the little mouse called Mickey Mouse. The creators of this iconic little mammal is Disney. Founded in 1923 by Walt Disney and his brother Roy O, Disney has since grown to become one of the world's largest media companies. Disney is best known for its theme parks, such as Disneyland and Disney World, as well as its animated films, including classics like Snow White, The Lion King and Frozen. The company also owns popular franchises, such as Star Wars and Marvel — which brings us to merchandise. Disney offers merchandise for all of these brands, but something special this year is Disney celebrating its 100th birthday. This backpack for example, is designed in a way to make it look like an old-fashioned film roll.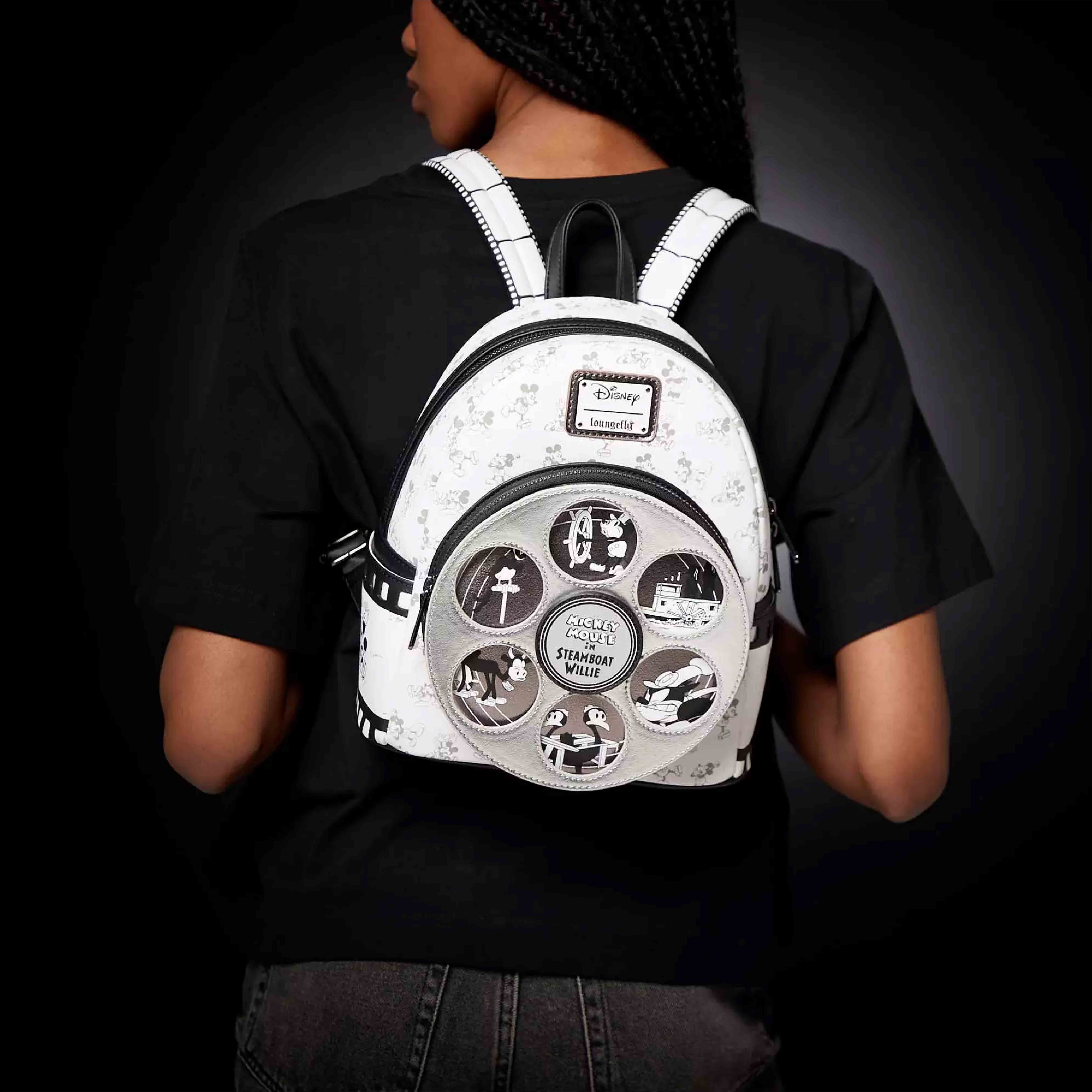 25. Fitbit
The first of its kind to record the human heart beat. Fitbit is a company that designs and manufactures wearable fitness trackers and smartwatches. The company was founded in 2007 in San Francisco. Fitbit's products include a range of fitness trackers, which can monitor various aspects of physical activity, such as steps taken, distance travelled, calories burned, and heart rate. Fitbit's products are popular among fitness enthusiasts and are widely used for tracking and improving health and wellness. So how do you show your audience that you're serious about fitness and tech? Create a bluetooth water bottle that reminds you to drink water with light notifications — it's called HidrateSpark.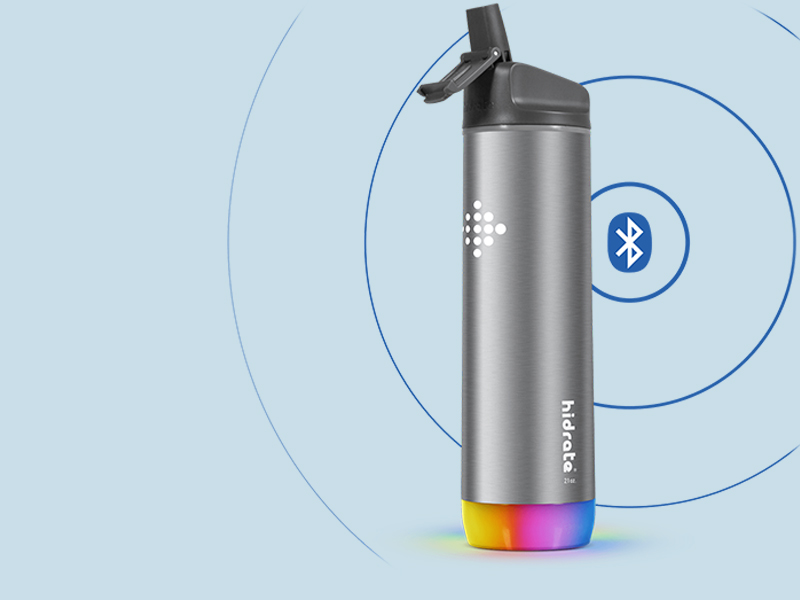 26. Hubspot
HubSpot is a leading provider of cloud-based marketing, sales, and customer service software. The company was founded in 2006 and is headquartered in Massachusetts. HubSpot's software suite includes a range of tools for inbound marketing, social media marketing, search engine optimization, email marketing, and customer relationship management. The company has a strong focus on customer service and offers extensive training and support resources to its users. So this merch item may not seem exciting, but it's in a lot of their educational YouTube tutorials. Their Hubspot mug is the perfect size for subtle brand placement in a YouTube video.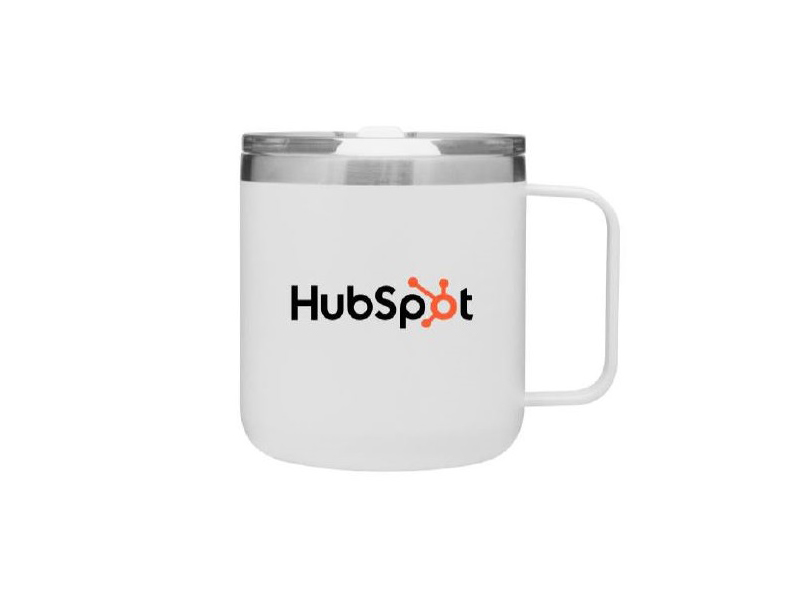 27. Netflix X Pop! Vinyls
"What are you watching on Netflix at the moment?" Is a popular question that goes around these days. Netflix is a popular subscription-based streaming service that offers a vast library of TV shows, movies, documentaries, and original content. The company was founded in 1997, California, back when hiring VHS was a thing. Netflix original productions, such as Stranger Things, The Crown, and Orange is the New Black, have gained widespread popularity. Netflix has had an on-going partnership with Pop! Vinyls to bring their characters to life as tiny caricatures — like Wednesday Addams, from the Netflix originals show Wednesday.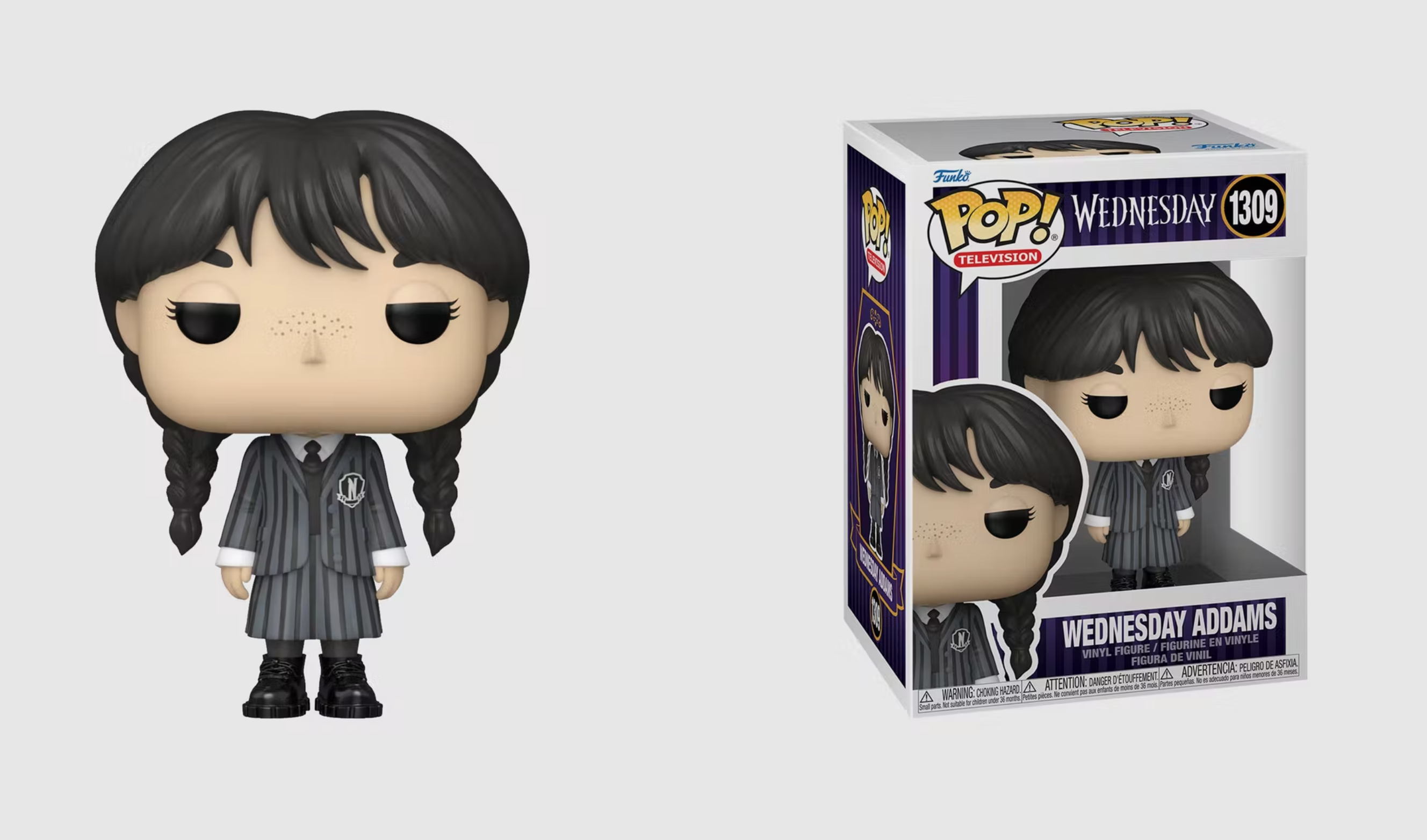 28. YouTube
Everyone is familiar with the world's largest video sharing platform — YouTube. It was founded in 2005 and has since grown to have over 2 billion monthly active users. YouTube offers a wide range of content, including music videos, educational videos, tutorials, comedy sketches, vlogs, and much more. YouTube has become a go-to source of information, entertainment, and inspiration for people all over the world. With so many "YouTubers" out there, YouTube has created an easy to apply merch item, an embroidery patch to add to any piece of clothing or set.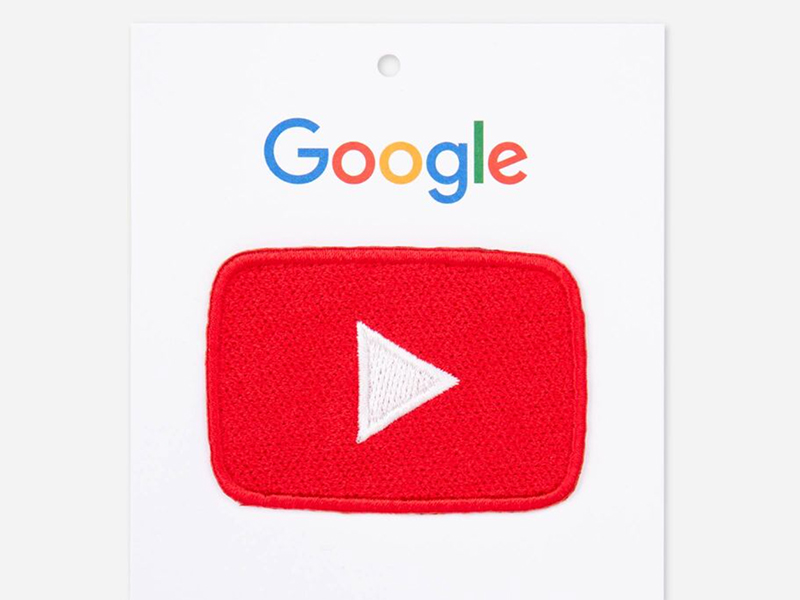 Gaming Industry
29. Discord
Discord is like a gaming version of Microsoft Teams. It's a communication app designed for gamers, but has since expanded to include communities centred around other interests as well. It allows users to create servers, which are virtual spaces where people can join and communicate. It has become a popular tool for online communities to connect and communicate, whether it's for gaming, education, or just socialising. But let's talk merch. Every gamer loves a good hoodie, especially one with a gaming reference. This Discord zip-up hoodie is designed to look like the iconic Space Invaders game.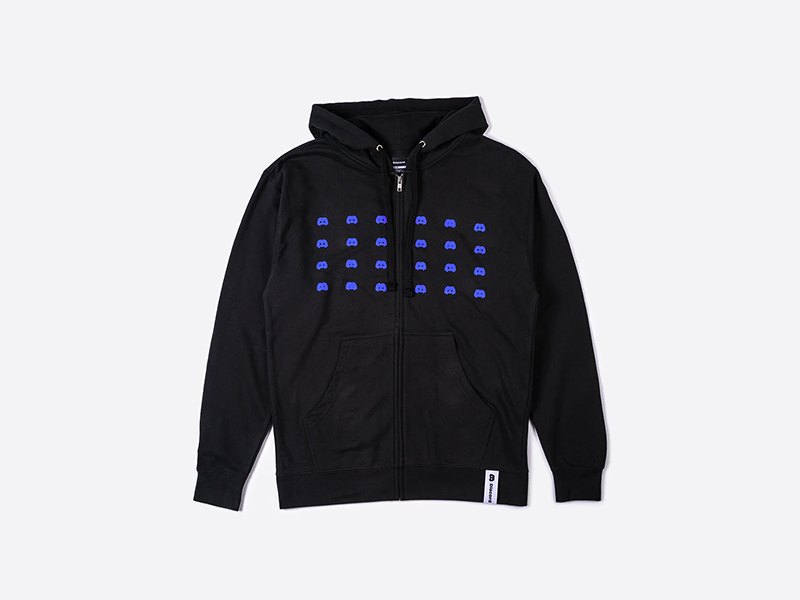 30. Nintendo
If you've ever played Mario Kart Racing, then you'll be familiar with Nintendo. This is a Japanese video game company that has been around since 1889. The company is best known for creating popular gaming consoles such as the Nintendo Entertainment System, Game Boy, Nintendo 64, and the Nintendo Switch. Nintendo has also created many beloved game franchises such as Super Mario Bros., The Legend of Zelda, and Pokemon. Nintendo has a loyal fan base all over the world and has played a major role in shaping the gaming industry. So when it comes to merch, you'll see plenty of Mario and mushroom apparel, but something unique that Nintendo has developed to honour their Japanese roots is branded chopsticks.
31. Pixar
Pixar is a computer animation studio that was founded in 1979 and is based in California. The studio is known for creating some of the most popular and successful animated films in history, such as Toy Story, Finding Nemo, The Incredibles, and Up. Pixar films are known for their incredible storytelling, stunning visuals, and memorable characters — like this Wall.e Herb Planting Kit. It connects the dots from the movie storyline of growing plants and saving the planet.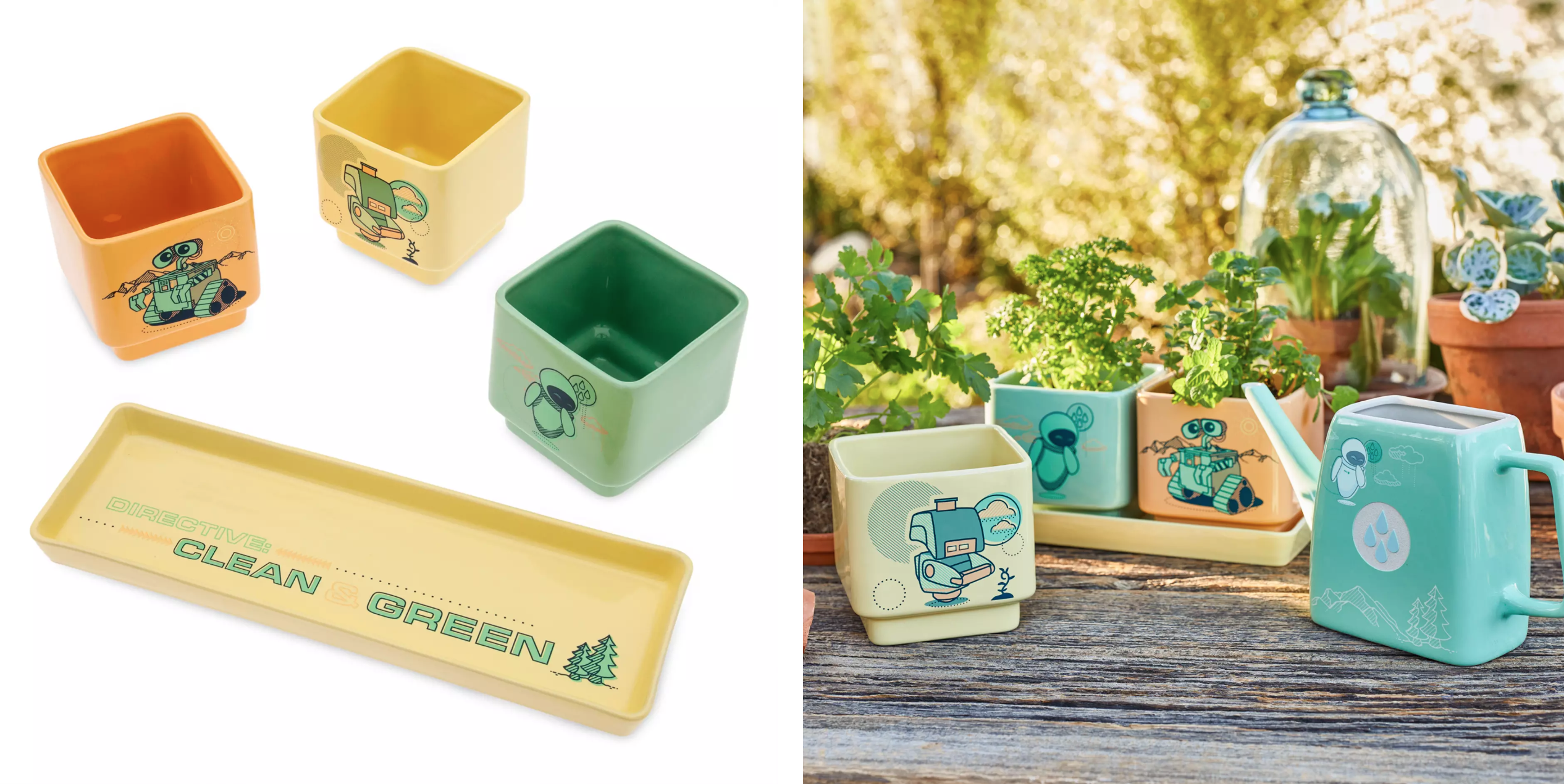 32. Playstation
PlayStation is a gaming brand owned by Sony Interactive Entertainment. It was first introduced in 1994 with the original PlayStation console. Some of the most popular PlayStation games include God of War, Uncharted, and The Last of Us (which has been turned into a very popular TV series). This brings us to the next piece of merch, a specific 'STOP' sign from the game The Last of Us, which has increased in popularity since the release of the TV series.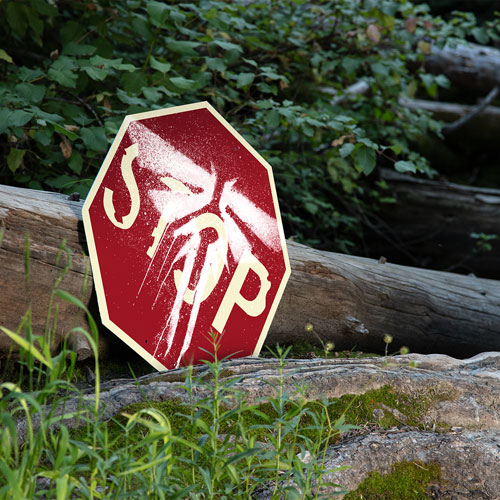 33. Razer
Razer is a company that produces gaming hardware and accessories, including laptops, mice, keyboards, and headsets. Razer products are known for their high-quality and durability, as well as their sleek designs. The company has also created a number of its own gaming software, including the Razer Cortex game launcher and the Razer Game Deals platform. They're done something unusual with their most recent merch release, introducing activewear. Although their main audience is gamers, they're breaking the stereotype that gamers don't all just sit on their computer all day.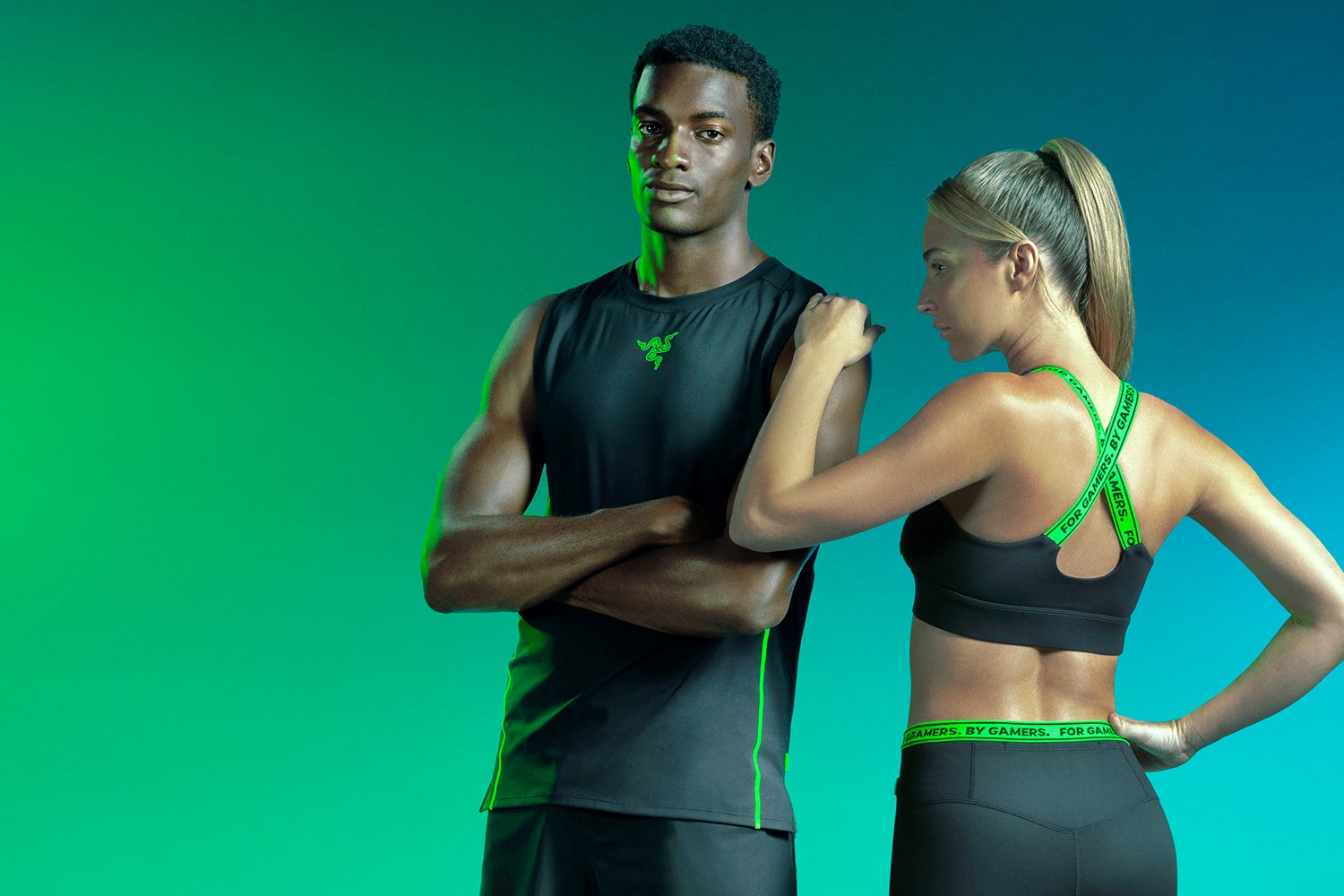 34. Rockstar Games
Rockstar Games is a video game publisher and developer based in New York City. The company was founded in 1998 and is best known for creating the Grand Theft Auto series, as well as other popular titles like Red Dead Redemption, Max Payne, and Bully. Rockstar Games is known for its focus on open-world gameplay, immersive and engaging stories as well as its attention to detail, with many of its games featuring intricate and realistic environments. One of Rockstar's top selling merch items is their red Tee. Although simple, it is the colour of one of their most popular games Red Dead Redemption.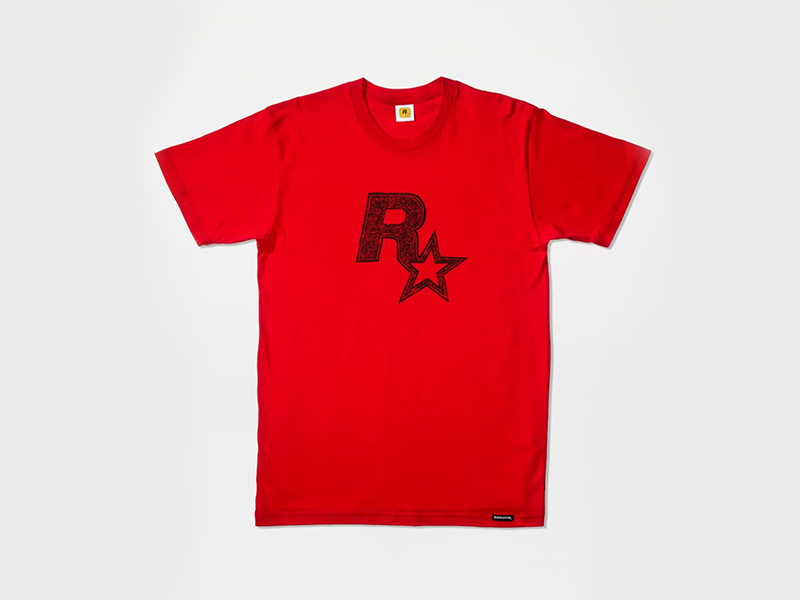 35. Twitch
Twitch is a live streaming platform that was launched in 2011 and is primarily focused on video game streaming. It allows users to stream their gameplay and watch others play live. The platform has since expanded to include other types of content, including music, talk shows, and creative streams. Twitch also allows for real-time communication between streamers and their audiences through chat rooms. Streamers love accessorising their streaming backgrounds, so adding this Twitch LED light is the perfect addition.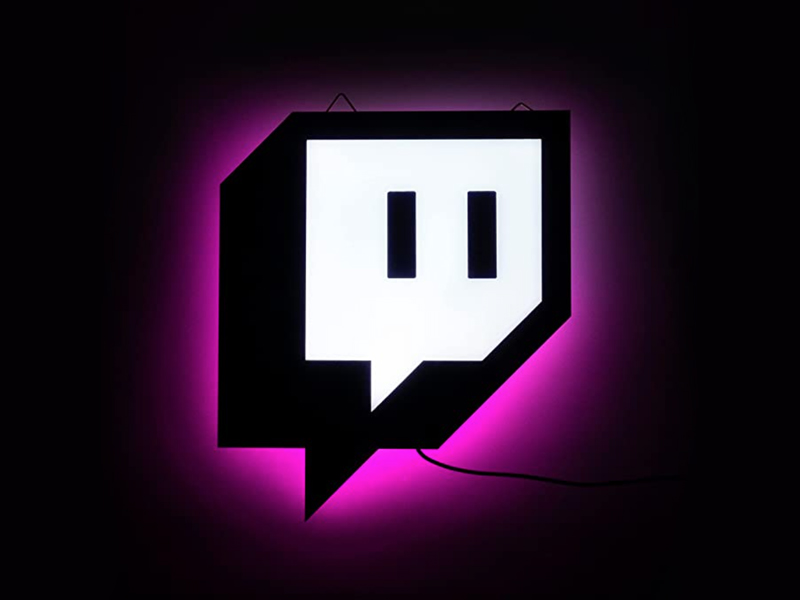 36. Ubisoft
Many have explored the cities of Europe through the game Assassin's Creed, thanks to Ubisoft. This French video game company was founded in 1986 and is known for creating popular game franchises such as Assassin's Creed, Far Cry, and Tom Clancy's Rainbow Six. Similarly to Rockstar Games, Ubisoft has a very well known Tee with just their logo on it. The 'Iron Man' like circle in the centre chest is very recognisable. Unfortunately in January 2023, Ubisoft pulled all of the self-branded merch from their online store… which brings the question, is there a new merch release on the horizon?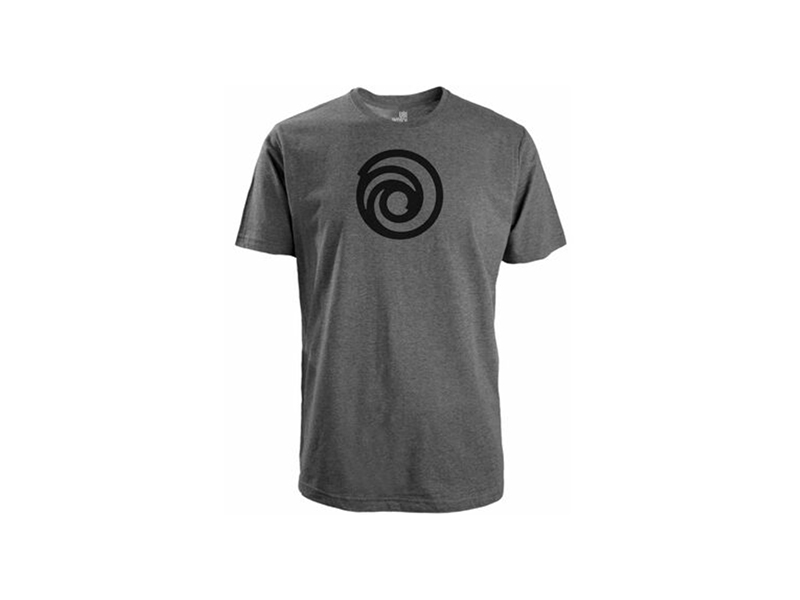 Events Industry (Australia)
37. Australian Open
The tennis match that almost every Aussie watches. The Australian Open (AO) is a major tennis tournament that takes place annually in Melbourne, Australia. The tournament is the first of the four Grand Slam tournaments of the tennis season, and is held in January. The tournament is known for its high temperatures and intense matches, as well as its vibrant atmosphere and cultural events. The AO attracts top players from around the world, and has been won by some of the greatest tennis players in history, including Roger Federer, Serena Williams, and Novak Djokovic. The tournament is a major event in the world of tennis, and is watched by millions of fans around the globe. The AO has merch collaborations with big brands like Ralph Lauren and Looney Tunes, but one of their classic merch items is the Panamate Hat. Watch the tennis like a 'posh & proper' audience member.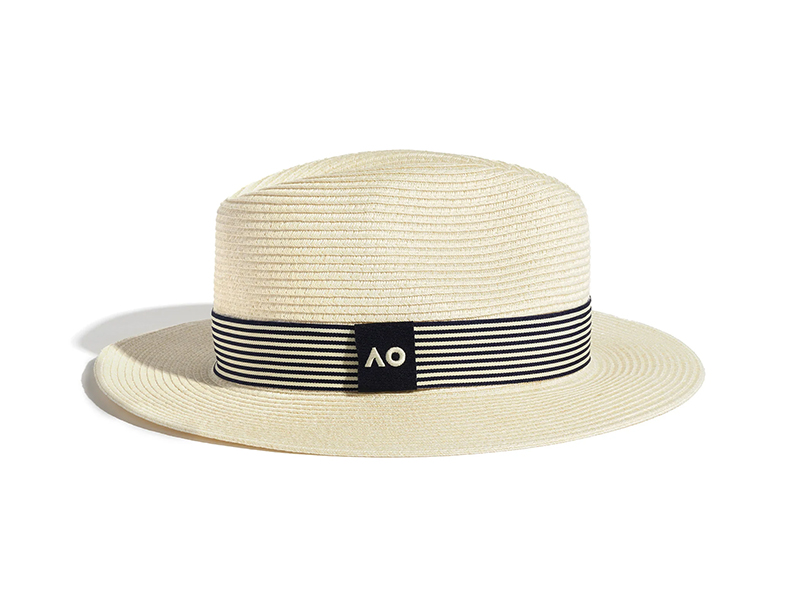 38. Canteen Shop (Bandana Day)
You might remember buying Bandanas in primary school and wearing them all day with your uniform for Bandana Day. Canteen Shop is a Australian organisation that supports young people affected by cancer and sells these iconic bandanas. Since 1985, they have been helping young people with cancer, as well as their families. One of Canteen Shop's major fundraising events is Bandana Day, which takes place annually on the last Friday in October. With new designs every year, you can create quite the bandana collection.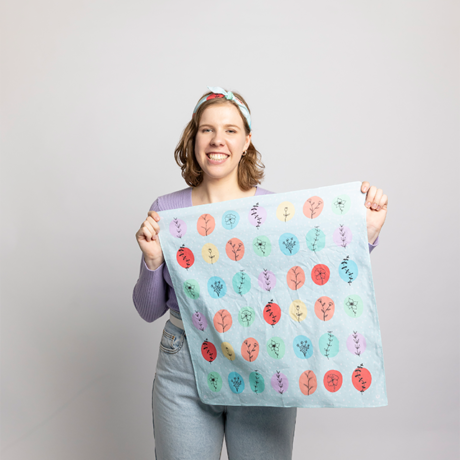 39. Movember
Grow a mo for men's health. Movember is an annual event that takes place during the month of November and is dedicated to raising awareness and funds for men's health issues. The event encourages men to grow moustaches during the month of November to raise awareness and start conversations about men's health. The movement began in Australia in 2003 and has since spread around the world, with millions of people participating each year. With a solid mo as their main brand icon, it's best to be bold and simple with branded merch too. Like the iconic camper mug.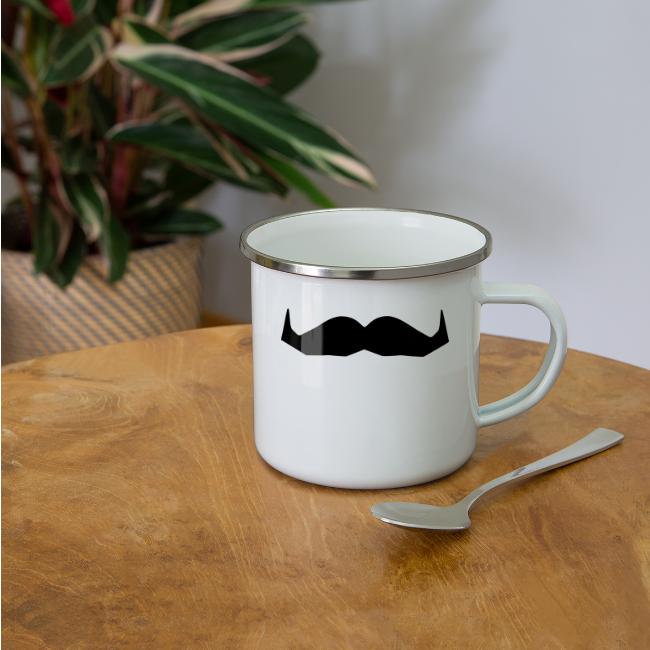 Coffee Industry (Melbourne addition)
40. Axil Coffee Roasters
Axil Coffee is an Australian specialty coffee company that was founded in 2009. The company is known for its high-quality coffee beans and its focus on sustainability and ethical sourcing. When you've been in the business for a while and won a couple of awards, then make it known to the world! That's what Axil Coffee Roasters have done with graphic Tee.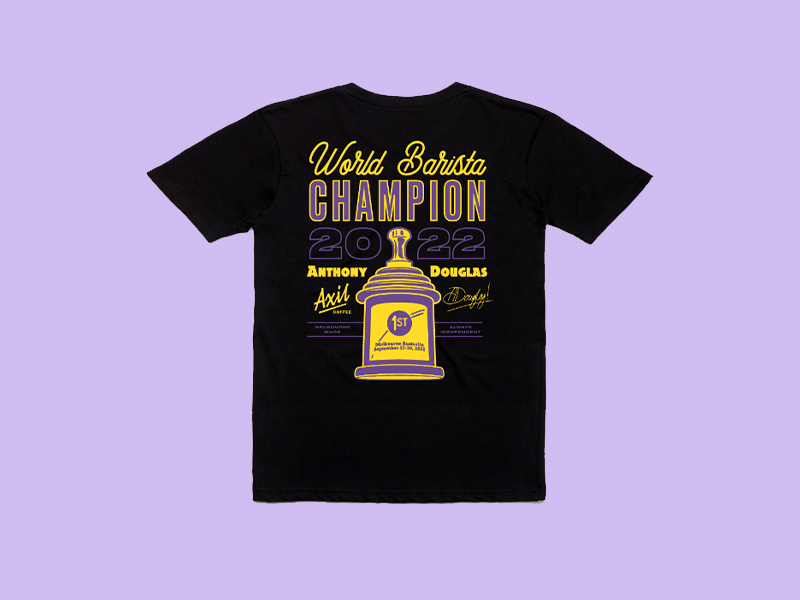 41. Code Black Coffee
Code Black Coffee is an Australian specialty coffee company that was established in 2012. The company prides itself on its sustainable and ethical sourcing practices, as well as its commitment to providing high-quality coffee.The company has received numerous awards for its coffee, and is widely regarded as one of the top specialty coffee companies in Australia. Code Black Coffee remains dedicated to delivering an exceptional coffee experience to its customers, while also supporting sustainable farming practices and environmental protection. When one of your coffee blends is called 'Ex-wife' then you have to take advantage of that — like this typography Tee.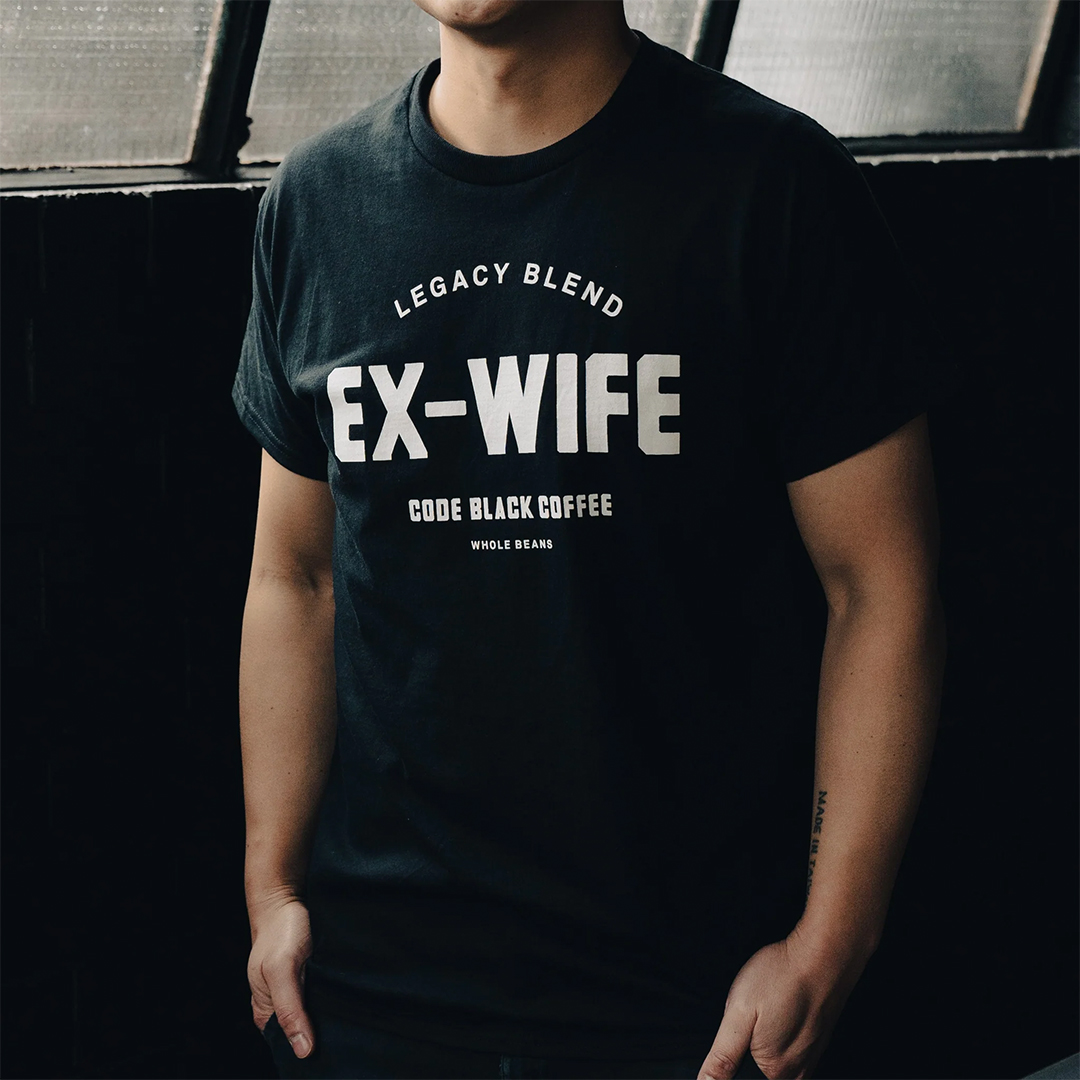 42. Seven Seeds
Seven Seeds Coffee is an Australian specialty coffee company that was established in 2007. Seven Seeds Coffee operates several cafes in Australia, where customers can enjoy a range of coffee beverages made from their carefully selected beans. They've won their customers over with a very practical piece of merch — a bag clip for those coffee seeds! Easy but efficient.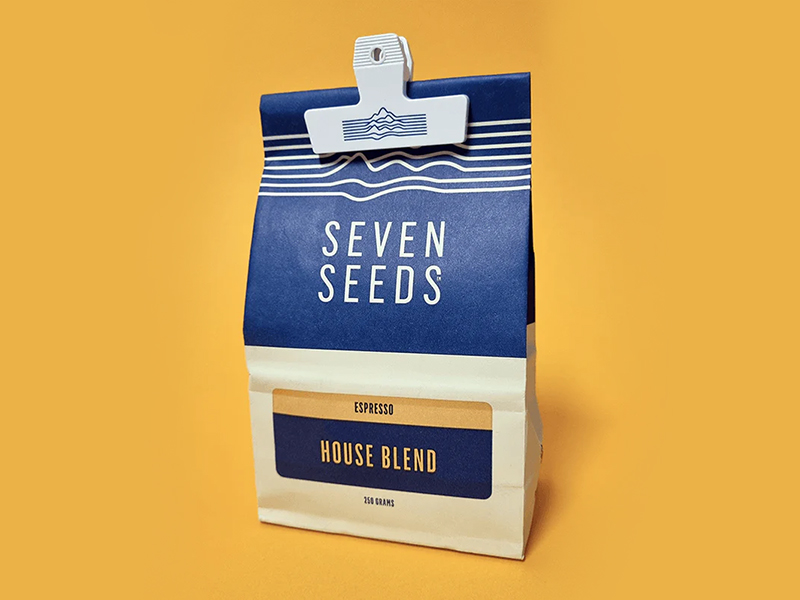 43. ST. ALi Coffee
St.ALi is an Australian specialty coffee company that was founded in 2005. They're known for their great tasting coffee and creative packaging. They're not afraid to use colour and graphic illustrations on their packaging and merch. They also know their market very well. They know that weekend cyclists stop by their coffee shops and order their Sunday morning coffee. Then get back on the bike and ride home. That's why they created their very own St.ALi bike shorts.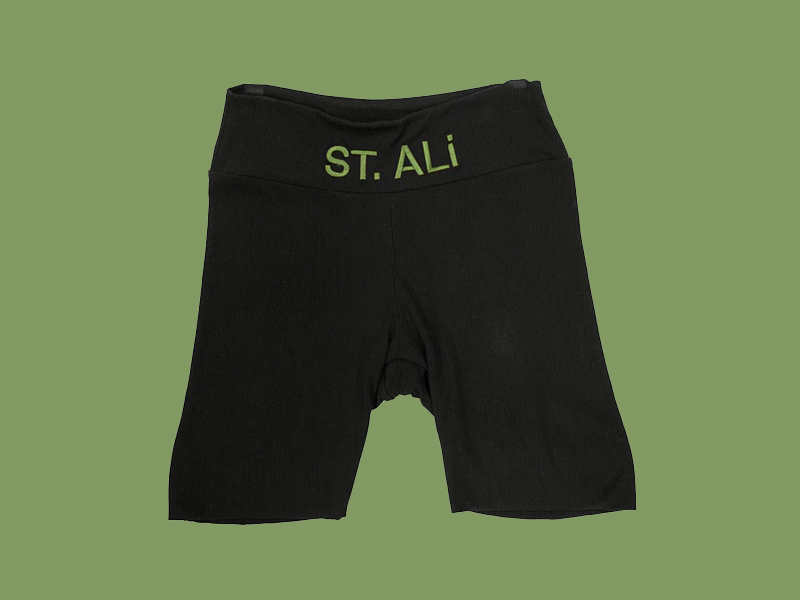 Home Reno & Decor Industry
44. Bunnings
Everyone knows Bunnings, and we've already mentioned them a couple of times in our blogs. But let's give a brief recap. Bunnings is an Australian hardware and home improvement retailer that was established in 1886. The company is known for its extensive range of products and services, including building and hardware supplies, gardening equipment, and home improvement solutions. Bunnings operates over 400 stores in Australia and New Zealand, making it one of the largest home improvement retailers in the region. Like we mentioned in our last blog, everyone loves the Bunnings Straw Hat — even Harry Styles.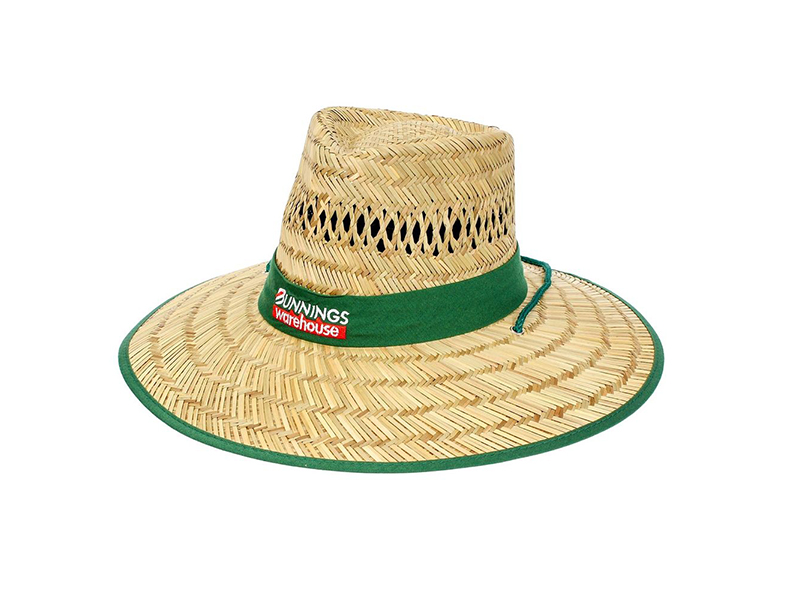 45. Dulux
Dulux is an Australian paint company that was founded in 1918. The company is known for its high-quality paints and coatings, and offers a wide range of products for both residential and commercial use. Dulux has developed a range of products that are low in volatile organic compounds (VOCs) and other harmful chemicals. Dulux has a reputation for being a reliable and trusted brand in the paint industry, and is widely used by homeowners, builders, and decorators across Australia. One of Dulux's most famous piece of merch is their paint can of Jelly Beans!
46. Ikea
Ikea is a Swedish multinational furniture retailer that was founded in 1943. The company designs and sells ready-to-assemble furniture, kitchen appliances, and home accessories. Ikea offers a range of products that are designed to be both stylish and practical, with a focus on space-saving solutions for small living spaces. The company also offers a range of in-store services, such as interior design consultations, assembly and installation services, and a children's play area. Like we mentioned in our last blog, Ikea took it up a level when they created a matching hat for their branded bag.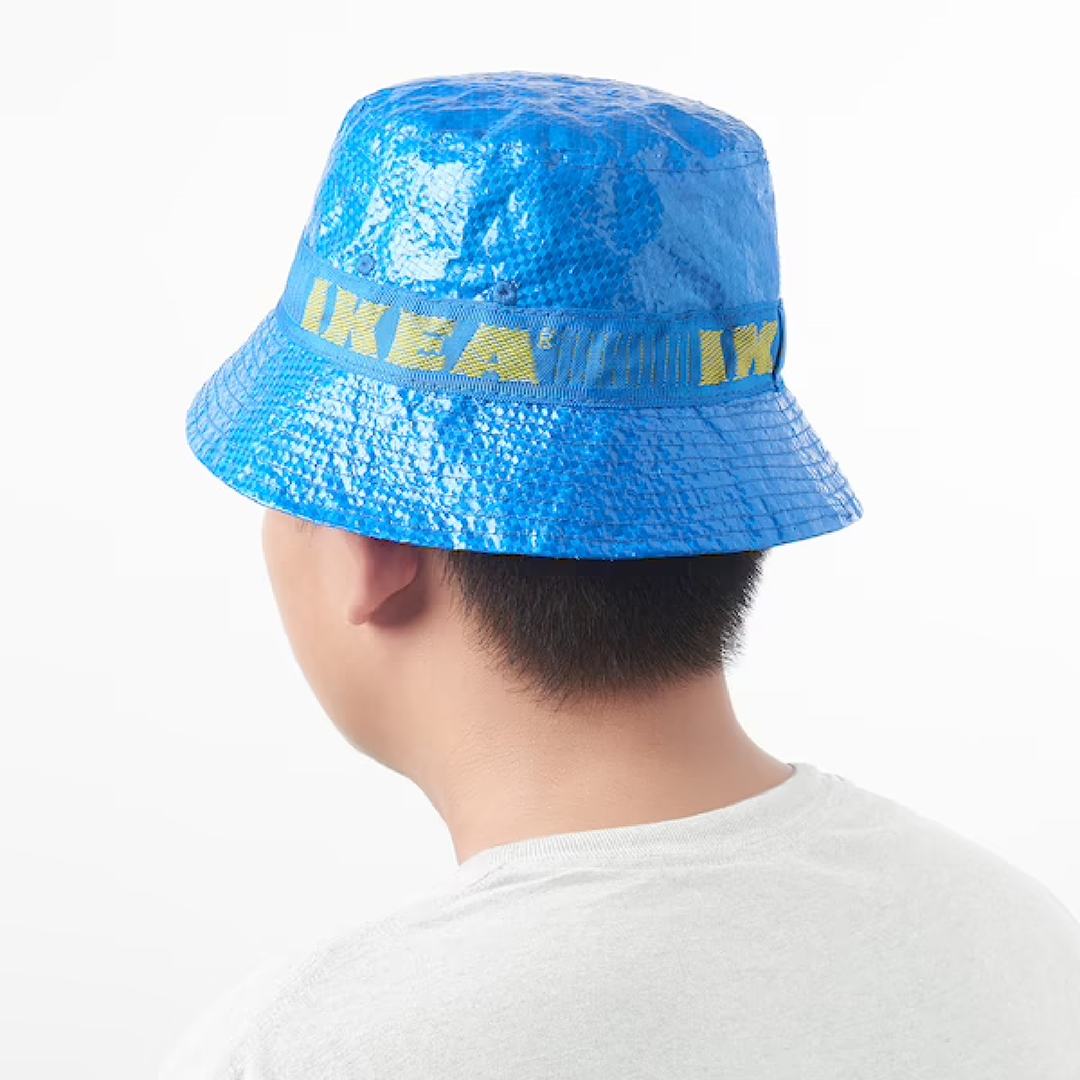 Supermarket Industry
47. Coles
Coles is an Australian supermarket chain that was founded in 1914. The company operates over 800 stores across Australia, offering a wide range of products, including groceries, fresh produce, meat, seafood, and household items. Coles often has special merchandise offers with purchases. Their most recent one is the 'Magical Builders' where you can collect characters from Harry Potter.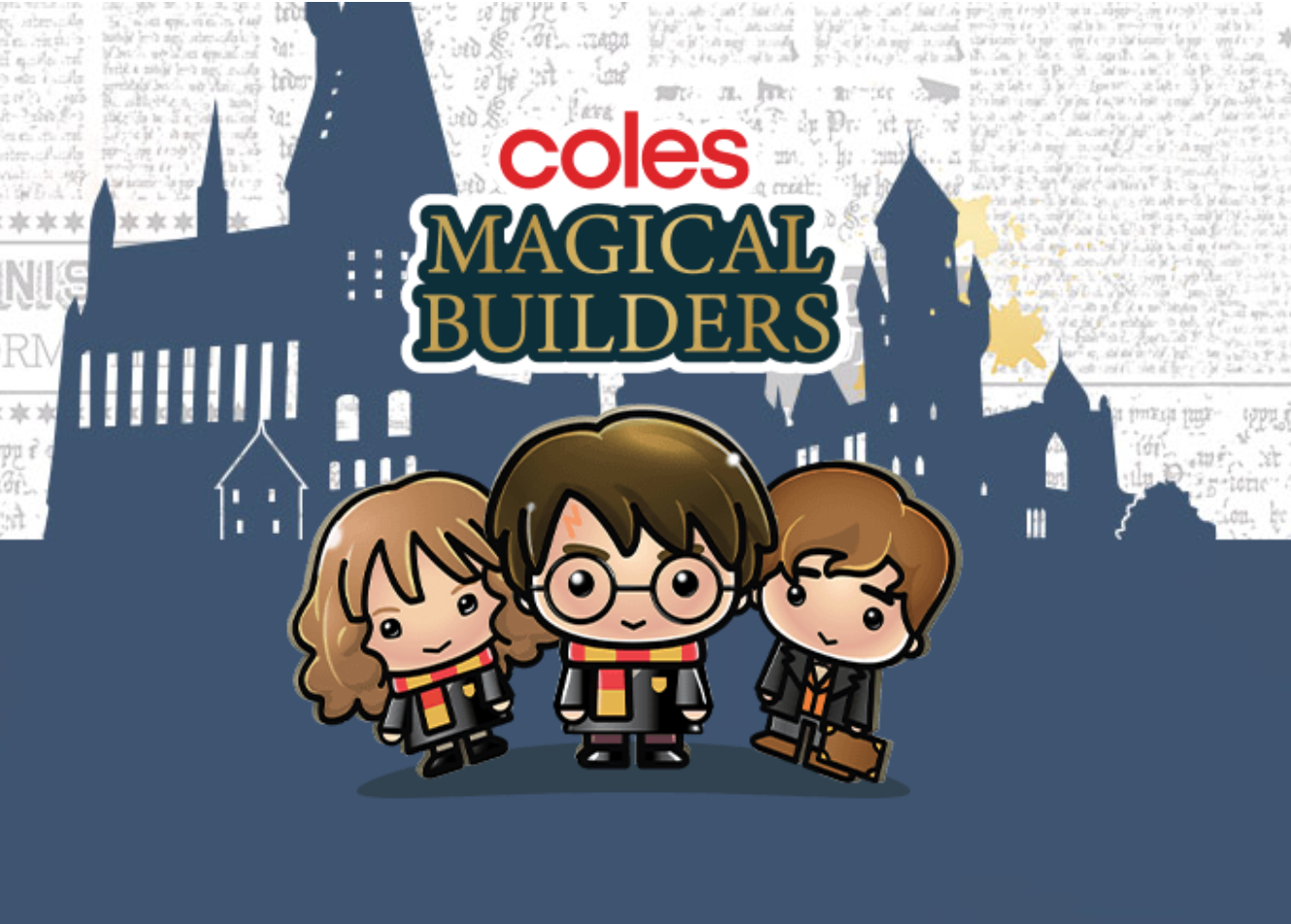 48. Woolies
Woolworths (aka Woolies) is an Australian supermarket chain that was founded in 1924. The company operates over 1,000 stores across Australia, offering a wide range of products, including groceries, fresh produce, meat, seafood, and household items. Woolworths is committed to providing high-quality products at affordable prices and has a strong focus on customer service. Like Coles, Woolies also has special collectable offers that kids can enjoy when shopping with their family. Their recent offer is lego figurines, to build 'Bricks Farm'.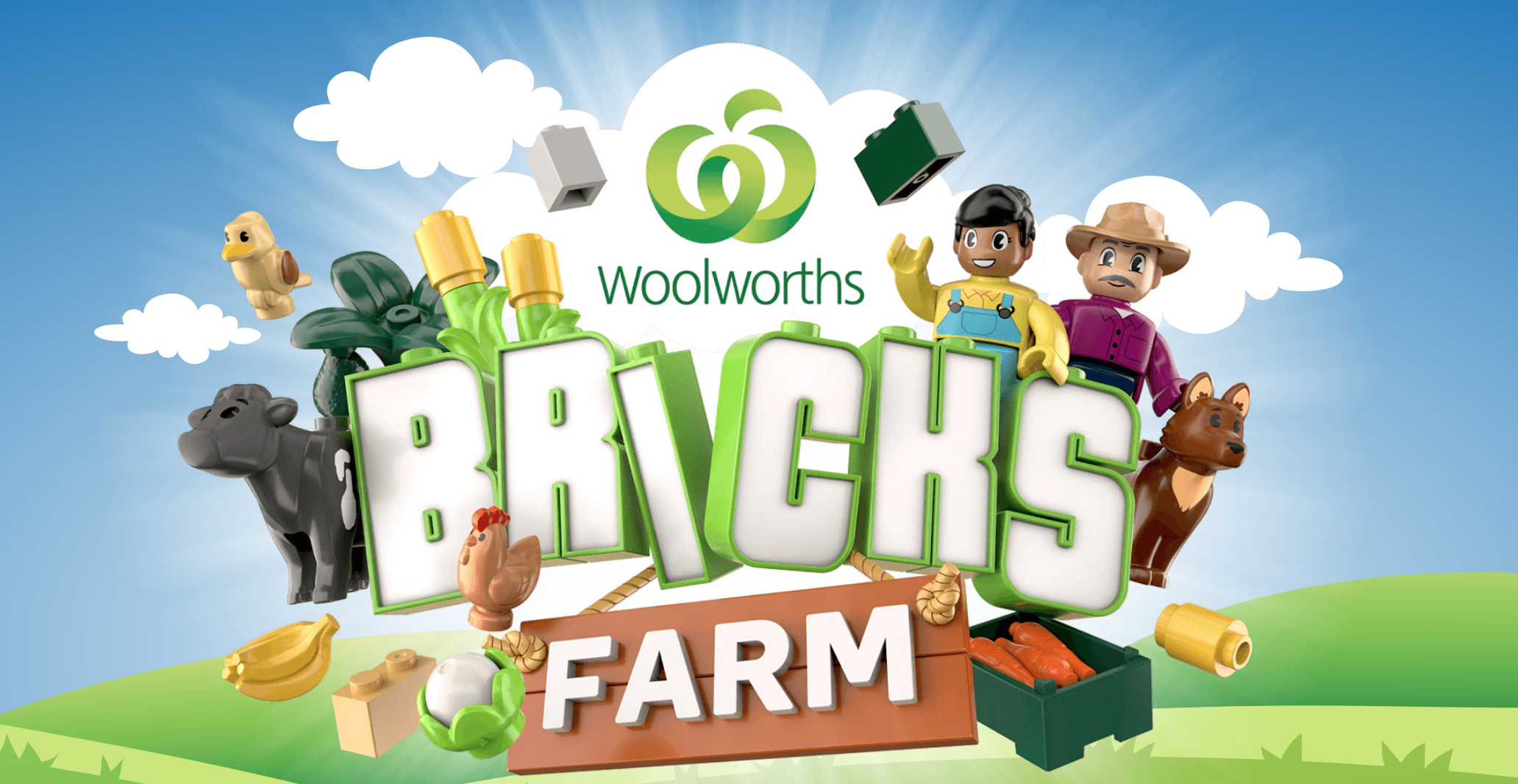 Machinery & Transport Industry
49. John Deere
John Deere is an American company that manufactures agricultural, construction, and forestry machinery, as well as lawn care equipment. The company was founded in 1837 and is headquartered in Illinois. John Deere is known for its high-quality and reliable machinery, which is used by farmers and construction workers around the world. The company offers a wide range of products, including tractors, combines, sprayers, and excavators, as well as a variety of attachments and accessories. John Deere is so well known for their equipment that they have a massive selection of kids toys and merchandise, so your kids can match with you.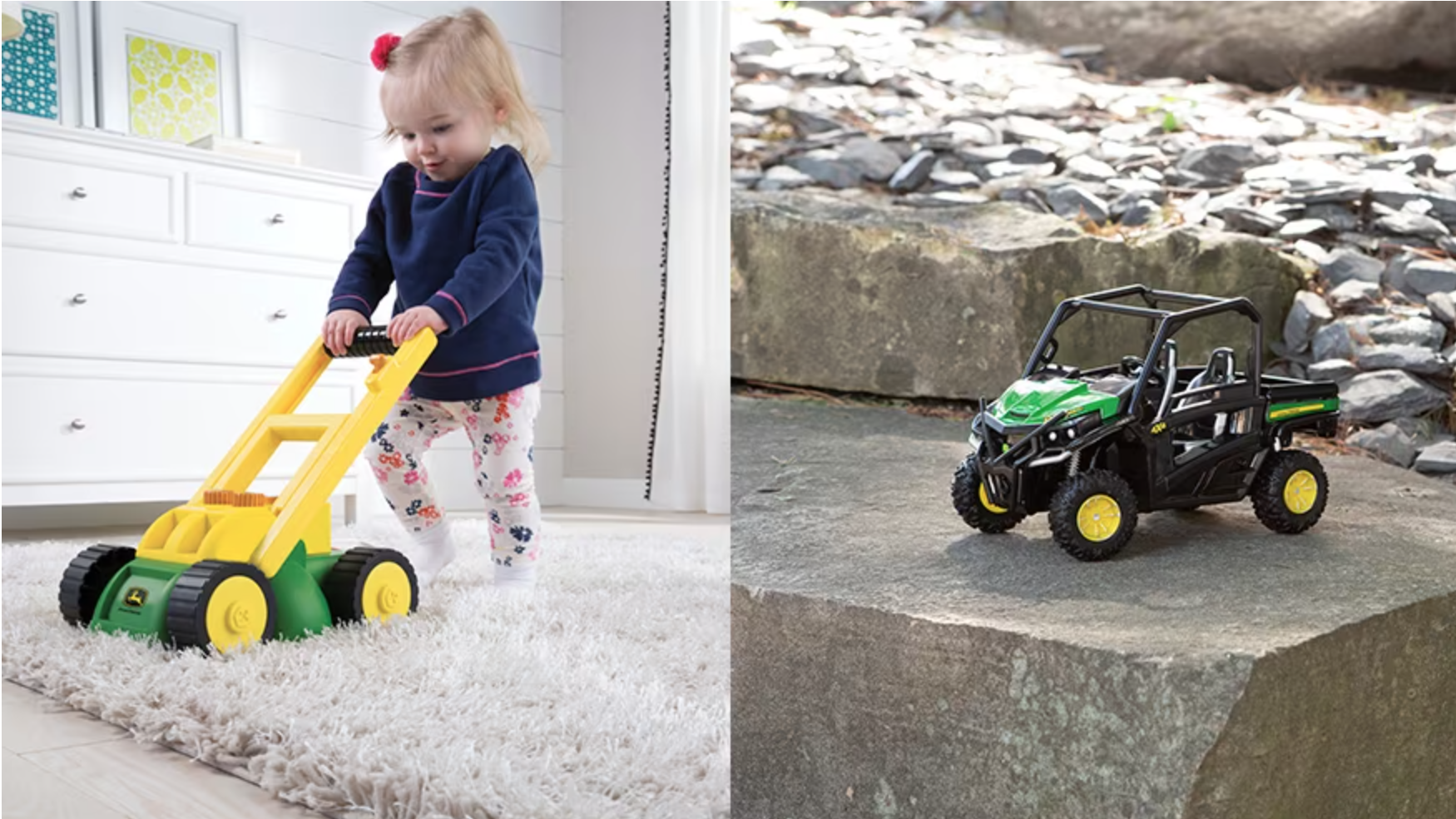 50. NASA
NASA, or the National Aeronautics and Space Administration, is a United States government agency that is responsible for the country's civilian space program and for conducting aerospace research. The agency was founded in 1958 and is headquartered in Washington D.C. NASA's mission is to drive advances in science, technology, aeronautics, and space exploration to enhance knowledge, education, innovation, economic vitality, and stewardship of Earth. NASA is considered one of the most important scientific and technological organisations in the world and has inspired generations with its work in space exploration and research. Everyone would recognise a NASA Tee if someone walked down the street wearing one. They have a huge range of merch available, but some are extra special. You can feel like an astronaut yourself in something like the Patch Jacket.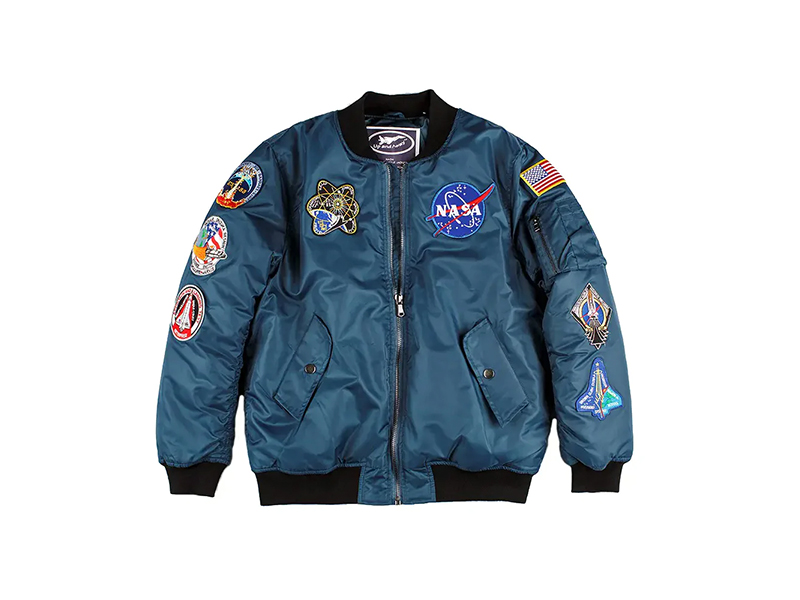 51. Qantas
Qantas is the flag carrier airline of Australia and is one of the oldest airlines in the world. The airline was founded in 1920 and is headquartered in Sydney. Qantas operates a large domestic and international network, serving destinations in Asia, Europe, North America, South America, and Oceania. If you love aeroplanes and are obsessed with all different models, then you can buy miniature Qantas aeroplanes — even speciality paint versions Qantas completed for Nalanji Dreaming plane (which was a real paint job they did on a Boeing 747300).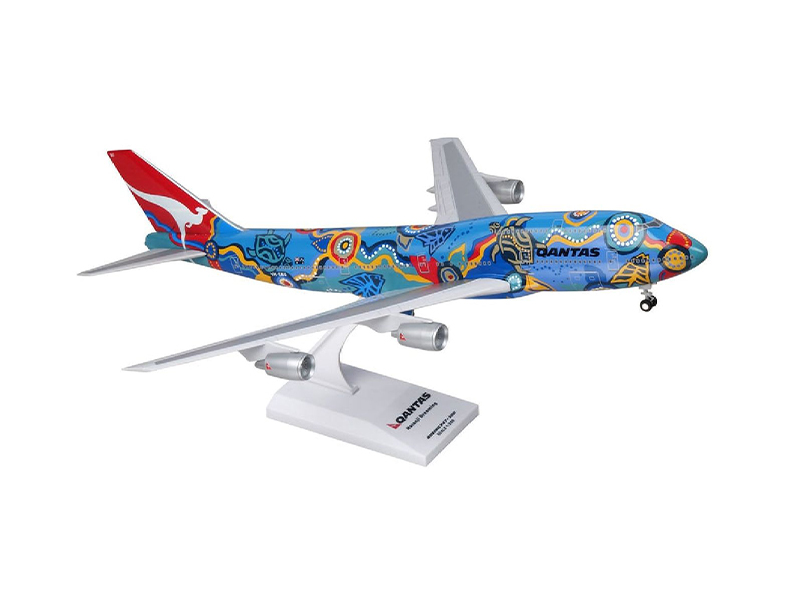 Conclusion
So there you have it, 51 awesome, unique, unusual, cool, fun and loveable piece of merch you can reference when you need some ideas for your next piece of merch. 
If you've liked the look of any of these promotional products, then get in touch with us! We can work with you on creating your custom piece of merch to your exact specifications.

After all, we make merch that makes you feel good.