There are few things more crucial in business than being memorable. The better your brand is remembered by consumers, the more likely it is that your target audiences will think of you when they need your products and services. This can have a major impact on your lead conversion and sales.
One of the best ways to stick in the minds of your consumers is to offer them promotional products emblazoned with your branding. However, there are right ways and wrong ways of approaching them. So, to make sure you get it right, here's what you need to know if you want to use promotional products to improve your marketing and stimulate cash flow.
The Benefits of Promotional Products
According to a study carried out by the Promotional Products Association International, 88% of all people remembered a brand better once they'd received a promotional product from them. By comparison, it will generally take up to seven TV, print, or online ad impressions for people to finally remember your company's name and what you do.
The sort of speedy brand awareness that you can rely on with promotional products breeds immediate customer confidence. This makes it far easier for them to decide which companies to do business with which, in a world that is continually striving for quick and convenient solutions, is no small thing.
While being memorable is one of the big benefits of using promotional products, it is by no means the only one. They're also really cost-effective, with a wide choice of products available that carry a far lower cost per impression (CPI) rate than, say, an extensive online advertising campaign.
Not to mention the fact that they motivate consumer action. In a study conducted by the British Promotional Merchandise Association, an incredible 79% of recipients said they'd be more likely to invest in a company's products or services after receiving a branded promotional product from them.
7 Genius Ways to Use Promotional Products Effectively
There's a lot that your business stands to gain if you put promotional products to good use. But, you can't just expect to slap your brand's name onto a free gift and hope that it sends your profits soaring. While the benefits of promotional products in marketing are vast and consistent, technique is key if you want to reap as much reward as possible.
To maximise the benefits you can expect to experience, here are seven clever tips and simple tricks that you'll need to keep in mind from beginning to end. Put them into practice as you solidify your strategy to make the most of all that promotional products can offer your business.
Stick Around
Did you know that people tend to keep promotional products for about a year? However, some are held onto for longer than others. So, to ensure your brand stays in people's houses and on their radars for longer, it's important to create promotional products that have longevity.
Generally speaking, items such as outerwear and umbrellas are kept for the longest periods. And, because they're genuinely useful in day-to-day life, they're likely to be used regularly. This is important because your promotional products won't have the same effect if they're left at the back of a wardrobe and forgotten about, even if the owner keeps them for several years.
Always Remember Your Audience
In marketing, you always have to keep your audience in mind. There's no point making big decisions if the outcome isn't going to appeal directly to your target markets. So, as well as thinking about longevity, you have to consider relevance.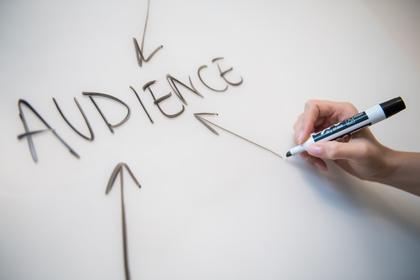 Say, for example, that your usual customers are older and less active. In that case, a hoodie probably isn't the best route to go down. Not only is that demographic less likely to hold onto such a product for very long, but they're also unlikely to use or even appreciate it. Offering them something so irrelevant might even suggest that you don't understand them all that well.
Instead, why not consider an attractive wall calendar for your older customers? Or, if you cater to the more eco-conscious youngsters, how about a colourful branded tote bag or a reusable Karma Kup? Whatever demographic you serve, there are sure to be promotional products that are ideally suited to their wants and needs.
Put Quality First
It is possible to produce great-quality promotional products that don't cost a fortune. Something as simple as a metal pen, for example, can be as thoughtful a free gift as any other, just as long as it looks good and performs well.
The better the quality of your promotional products, the more likely they are to make a good first impression, and not just on the recipient. When your consumers wear an attractive branded cap or carry a sturdy laptop bag with your logo on it, passers-by will be able to see that your business is concerned with quality.
Offer Promotional Products to Employees
If you've never offered out free, branded gifts before, chances are you're concerned about getting the strategy just right. Thankfully, there's no need to go in blind. Instead, why not show your employees that they're valued by giving them some promotional products first?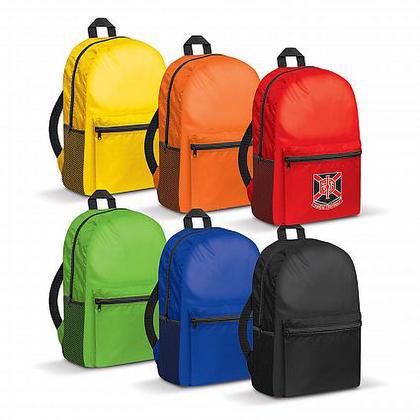 By trialling the products on employees, you can get a sense of which are most popular amongst the different age groups in your office. You could even hand out surveys to find out exactly what your workers think of them before investing in larger quantities.
This doesn't just bring strategic benefits. Just as when you give promotional products to consumers, the recipients won't be the only ones to see them. Whether they carry your business's branded backpack with them on the commute or wear their promotional t-shirt to the gym, your employees will pass by plenty of people they can show their products off to.
Promote Your Business at Events
You might be wondering when you should hand out your promotional products, and the best answer is at events that your business is hosting or sponsoring. Conferences and trade shows are perfect because you can offer out freebies that will be useful during the event.
Consider, perhaps, investing in some branded bags that your guests can carry around during the day and filling them with goodies you know they'll want to use. This could include notebooks and other stationery, a lanyard or keyring, and maybe some tasty confectionery to snack on.
Ideally, most or all of the products you offer out at events will be similarly useful at home or elsewhere in your consumers' day-to-day lives.
Hold Competitions
You're likely to make a bigger impact with your promotional products if you get your customers excited about them. The best way to do just that is to hold competitions on your social media. As an example, you could have people follow your account and tag their friends in the comments of a post to be entered into a prize draw.
For this to work, the promotional products you offer have to be especially desirable. You can't expect a social media contest to take off if you can only promise a keyring. Have a look into branded hampers or make up a gift bag full of exciting items that your followers will love. It's a great way to boost brand awareness and improve your online engagement, too.
Keep on Top of the Numbers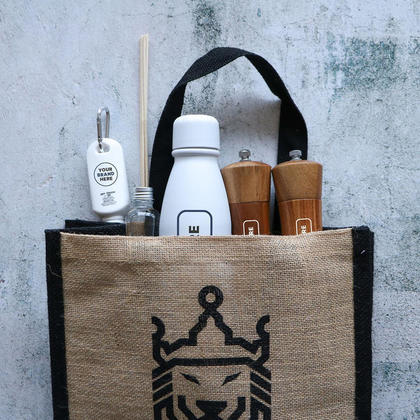 As with all other marketing solutions, the best way to assure your long-term success is to keep an eye on the outcomes. While promotional gifting can be a great strategy to use regularly, there's no point repeating what you did the first time around if that initial attempt yielded relatively few results.
So, be mindful of the products people gravitate towards the most and check in with the sales department to gauge the effects they have after you hand them out. Chances are, you'll get a great return on investment with every giveaway, but you should always strive to do better next time around.
Making the Most Out of Promotional Products
There's a lot to be said for promotional products. For one thing, those that have a positive effect on people's lives can keep your business at the front of consumers' minds for months to come. They can also help your business reach whole new audiences in all sorts of different places, thanks to the portability and utility of some of the most popular items on the market.
This can lead to an impressive influx in sales and all for a relatively low CPI. To make sure your business enjoys every one of these benefits, put our seven top tips to work and use your promotional products as effectively as possible.