It's that time of year, here in Australia, when the kids go back to school and all the adults go back to the office. Parents can finally get some peace and quiet while working-from-home, or enjoy some socialising in the office. As schools and businesses start the new year it's the perfect opportunity to get on top of your branded merch and SWAG —  we've got all the essentials ready to go back to school and return to the office.
Back to School — Essentials for the school year.
The Back-to-School commercial campaign is one of the biggest marketing campaigns of the year, second only to the holiday season in terms of consumer spending. This is because, back-to-school shopping impacts both parents and students, as they prepare for the new school year. Parents (and students) spend a significant amount of money on school supplies, clothes, and electronics, such as laptops and tablets every year.
The cost of school stationery can vary depending on where the school is located and what year level the student might be in. An Australian family could spend anywhere from a few hundred dollars to over a thousand dollars per year just on school supplies. In fact, the average amount spent on primary school student supplies is $571, with high school students spending more with an average of $771 every year.
Overall, the back-to-school season is a major event in the retail industry, with significant consumer spending and an abundance of marketing campaigns, aimed at both parents and students. There's a way schools can help though — by producing their own branded stationery for their students. 
Essential products for the school year
There are several stationery products that every student needs every year. Some of these could even be provided by the school in the school's brand and colours. Here are our top branded products that schools order:
These two backpacks have recently been client favourites. Both are very functional, with several pockets and sections, but they are also stylish and sophisticated. 
School backpacks are the number 1 essential product. Not only do they carry the student's books, lunch and water bottles, but they also represent the school with the school branding on it. It's important to keep in mind the comfort of the backpack too, ensuring that the student's back is supported and not getting sore. Keep in mind too the functionality of the backpack — does it have enough pockets and sections? Does it have an internal or external drink bottle holder pocket? Many things to consider when getting a branded school backpack.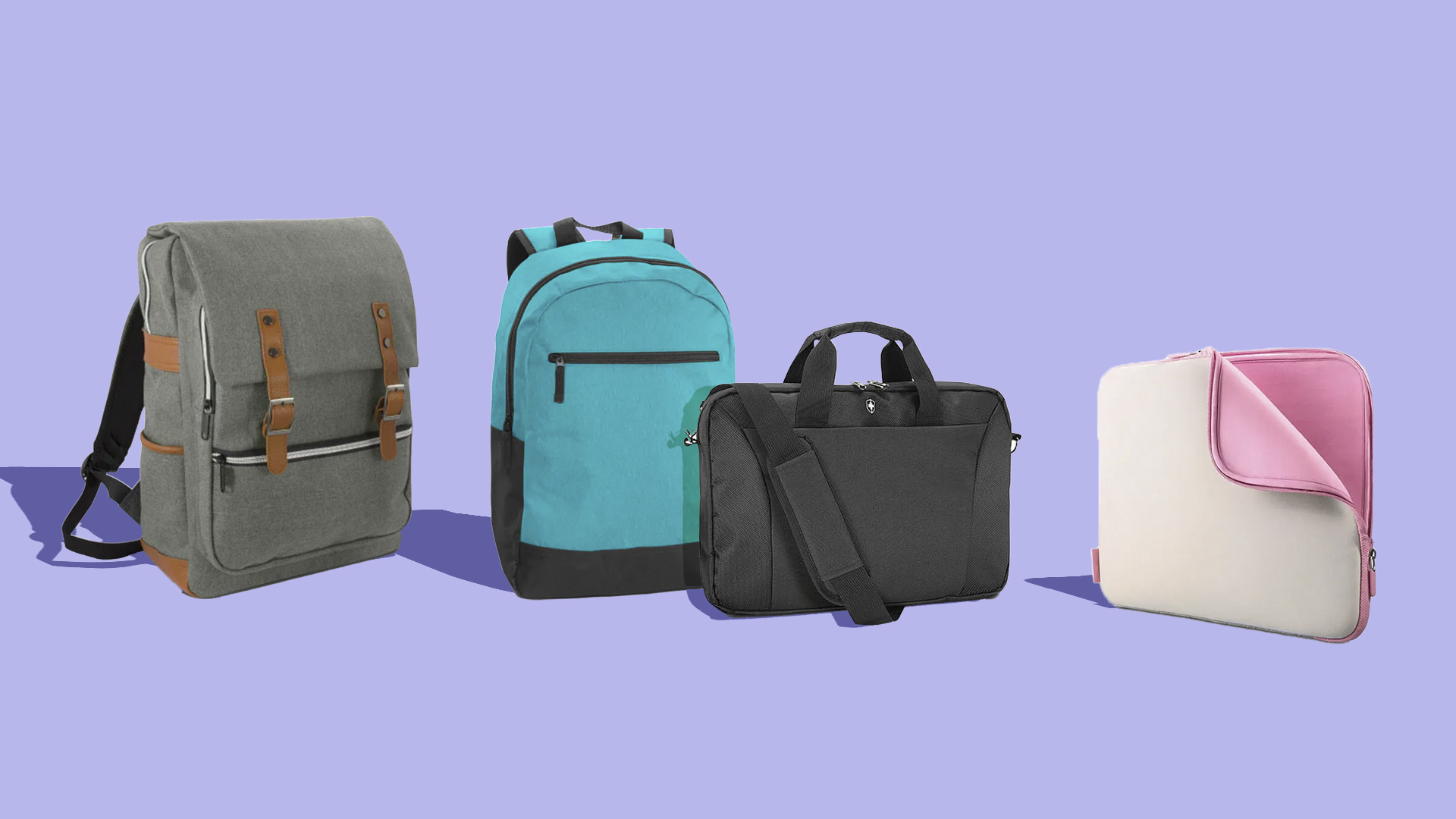 Here are some great options for branded school water bottles. These three insulated bottles have been our top picks for the last 6 months and are still on trend. Producing a thermo or double-lined water bottle for your school and students is a great way to keep your students hydrated and safe. Stainless steel water bottles are more hygienic and can keep water cooler for longer. 
Bristol Tagore Pocket Notebook
These are two great options for branded school stationery, particularly the Meridian A4 Zip Portfolio. This is a favourite of our school clients — it not only has a built-in calculator, plenty of storage for notebooks and papers, but you can also zip the folder up. That way nothing can fall out and get lost in the unending depths of 'the school bag'.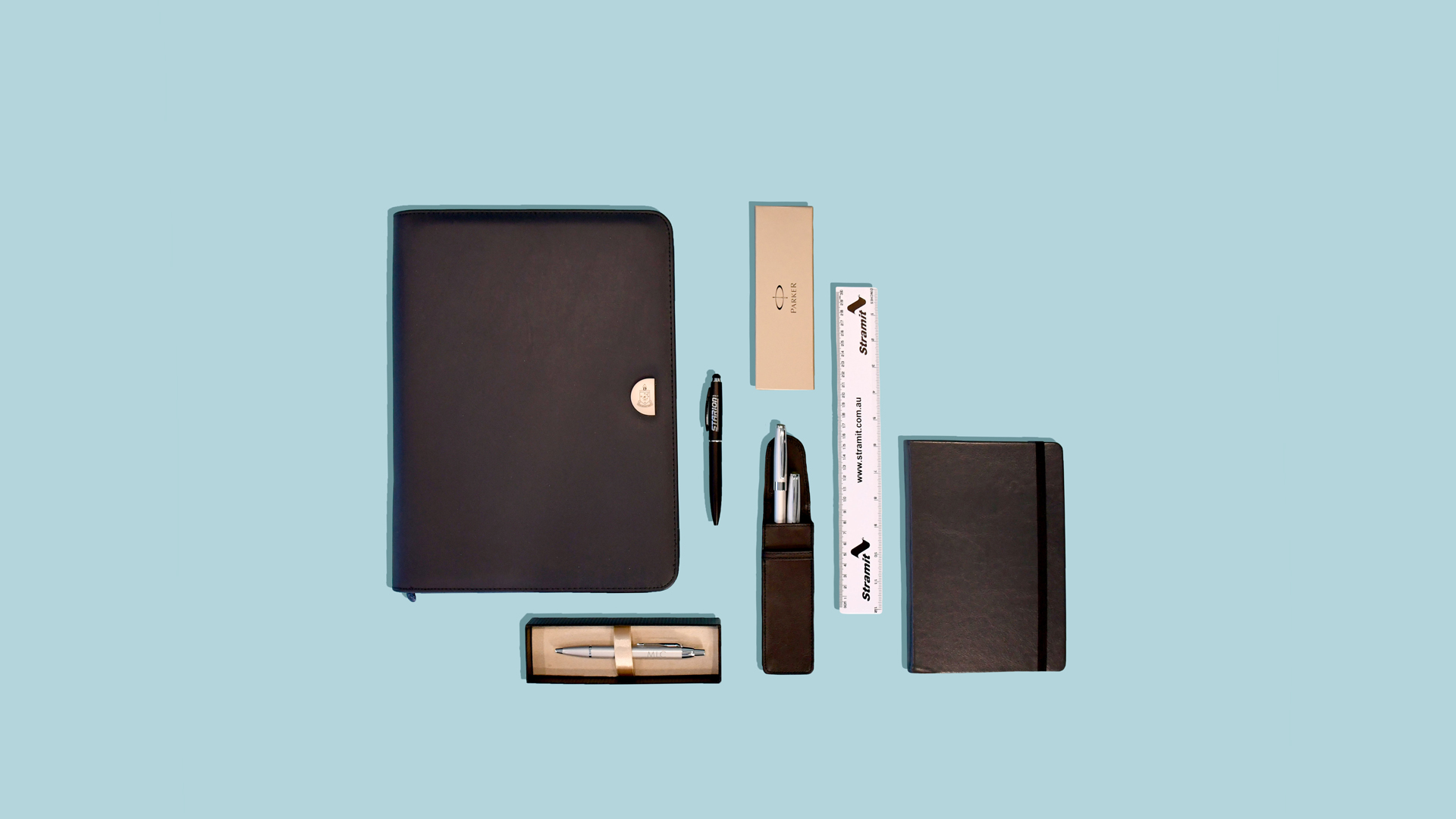 We have such an incredible range of pens, from plastic to metal to eco-friendly. We couldn't single out any because they're all so amazing. So we invite you to browse our range, we're sure you'll find something that will be exactly what your students need.
Some other products to consider when preparing for going back to school are:
Now that we've gone through the essentials for the kids. It's time we move the attention to the adults.
Back to Work — In the office, work-from-home or on the road.
Although almost 40% of Australians are currently working from home. The shift from working in the office to working from home during the COVID-19 lockdowns has continued, with hybrid and remote working being the next workplace benefit. So preparing your workspace, no matter where you work, is an important task to do to get yourself organised for the year ahead.
Returning to work can look different across different industries and professions. For example, office workers may purchase a new laptop or computer, a comfortable office chair, a good set of headphones, and new pens and notebooks. On the other hand, trades workers and healthcare workers may prioritize purchasing safety equipment such as scrubs, steel-toed boots, safety goggles, or high-visibility clothing.
Overall, the items that are considered essential for returning to work can vary greatly depending on the industry and profession, and it's important for workers to consider their specific needs and requirements before making any purchases. Alternatively, it's important for companies and businesses to consider how they can assist their employees in returning to work. Some companies may even help by providing branded essential products that they can use both in the office and at home.
Essential products for returning to work
Start the work year on the right foot with the right office set-up. Whether your staff are commuting back into the office or setting up their home office — here are some of the best promotional products to provide your employees upon their return:
Everyone understands the frustration when your mouse keeps catching on some invisible bump on your desk. No matter how many times you check, you still can't see anything, yet your mouse keeps catching..! Getting your staff branded mouse pads for both in the office and for their home office is a great way to bring the brand to life, but also make their day-to-day work life.
These are especially great for those who work from home. Having Bluetooth headphones connected to your laptop makes jumping onto video calls just a little bit easier. You'll no longer experience that weird echo from the speakers and hear everyone clearly. Providing employees with Bluetooth headphones is a premium office gift, but one that will get a lot of use.
Although these may seem old-fashioned, USB Flash Drives can still come in handy depending on the industry your business is in. A great example of this is storing client information for legal purposes — the average 7 year rule means a lot of files and data to store. Sometimes sensitive information is best kept on hard drives than on the Cloud. 
These are especially great if your employees are travelling to and from the office or in between client meetings. Laptop covers means you can take your laptop anywhere, keep it protected and carry it around easily. Create a more premium-looking cover sleeve and give your brand that 'edge'. It might be a leather cover with your business logo embossed or perhaps is a grey felt thick fabric with a digital print of your logo. 
Coffee cups are definitely an essential item — especially if you live and work here in Melbourne! On average, 2,700,700 paper coffee cups are thrown out every day in Melbourne. Reduce the amount of waste and gift a reusable coffee cup to your staff. They'll be used both in the office and at home or even on the road, for those who go from a morning stroll to their local cafe.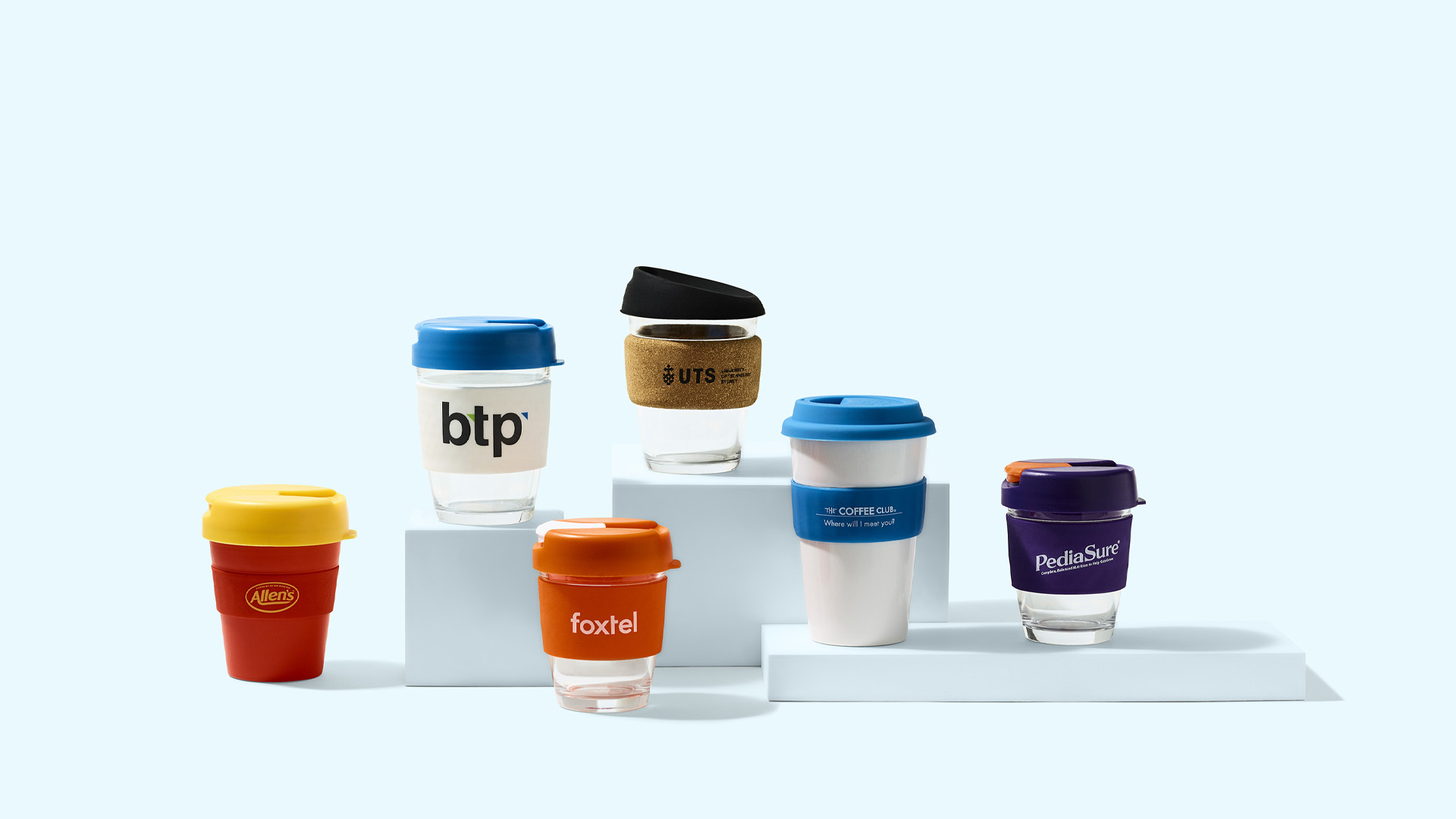 Pens (get one that lasts you the whole year!)
There's nothing better than writing down notes with a pen that works perfectly. The smoothness of the pen writing, ink flowing, the width of the pen grip — it becomes your favourite and only pen you use. We've got a massive range of pens to browse, so you'll definitely find one that you love and your staff will love too.
Lanyards (to keep your work keys and badge on)
Big corporations that work in high-rise CBD buildings often produce branded lanyards to give to their employees. Lanyards are perfect for keeping office building fobs, keys and ID cards on. 
Some of these 'back to work essentials' products also make great SWAG pack gifts. So you can gift them to your staff and employees on their first day at the job.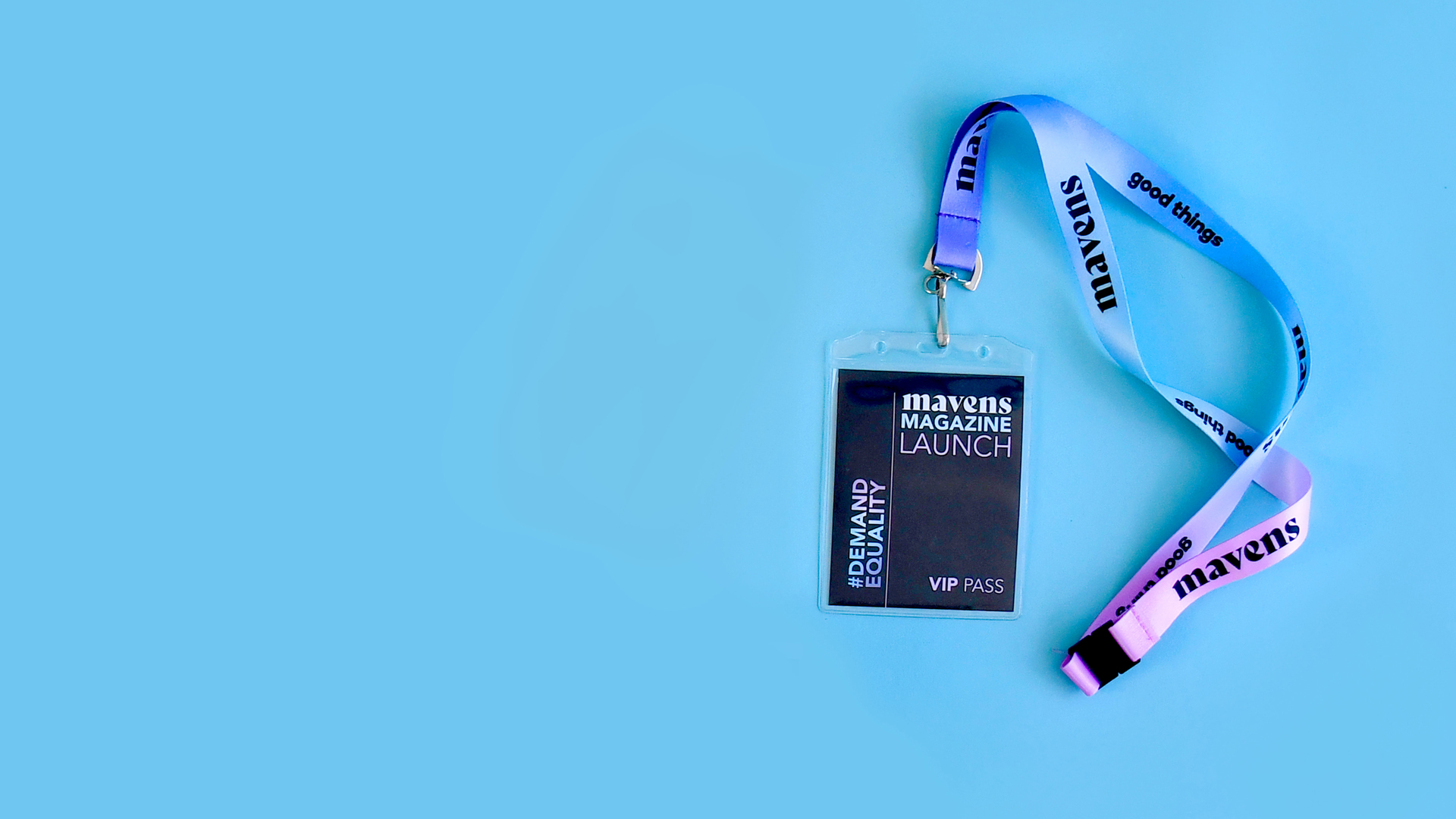 Company SWAG packs
SWAG stands for 'Stuff We All Get'. Work SWAG packs, also known as branded promotional products, can be a great way for companies to hype their brand on an employee's first day on the job. They can also be used as a way to show appreciation and thank employees for their hard work. The increase in SWAG packs was very noticeable during the COVID-19 lockdowns, as managers and brand directors would send 'Thinking of You' packs, 'Thank you' packs and endorsing SWAG packs to cheer everyone up.
Some of the benefits of work SWAG packs include:
Cost-effective:

SWAG packs provide an opportunity to bulk purchase items that a business can use over a long period of time, usually 1 year's worth of SWAG products.

Employee engagement:

Giving employees SWAG can help boost morale, engagement and make them feel valued. It also makes them excited to work in a branded culture.

Networking:

SWAG items might be noticed by external people from the business. For example, wearing a branded work lanyard to a networking event will increase brand awareness.

Functionality:

SWAG packs often include useful items, such as pens, mugs, or bags, that people will use on a daily basis, both inside and outside of work hours — keeping the brand in their minds.
Overall, work SWAG packs can be an effective way for companies to promote their brand, increase employee engagement, and thank employees for their hard work.
To summarise…
We've gone through a range of products that we highly recommend for back to school and returning to the office. For schools and businesses considering producing their own branded promotional products for their students, staff and employees, then here are some great kick-starters. 
If you're looking for some extra inspiration then check out our 'Back to Work Essentials' Look Book. You'll find a range of stationary, office supplies and great bag options too. If you'd like a copy of this Look Book then get in touch with one of our friendly team members and we'll send it over to you.