One piece of advice I received early in my career was to live and breathe the brand you work for. Across my years as a brand manager for several well known brands, I made it my mission to be the brand champion in each and every way I could. In doing so, I always believed it was me who was the hero of the brand.
Now 10 years into my career, I've realised I am not the hero. The customer is. Living and breathing your brand doesn't make you the hero, it makes you the brand custodian with the important task to be the voice of your customer. Acting as the voice creates a stronger emotional connection to your customer and promotes a good word of mouth.
There are endless strategies to hero your customer but I've listed 5 to help get you started.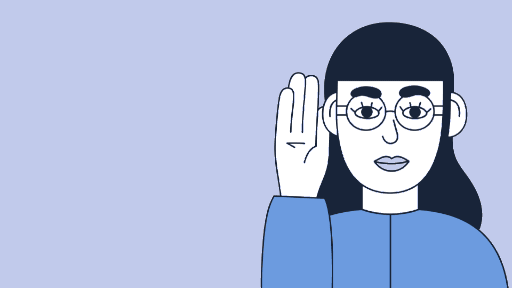 Listen
When we listen to someone, it shows respect. The same principle applies to your customer.
A great way to listen is through feedback. Collecting feedback helps to understand what you can double down on or what needs to be improved. Making feedback as 'always on' is a very smart marketing strategy.
There's nothing wrong with incentivising a customer to provide feedback. A great tactic that I've implemented is providing a free product to a customer for a review. Feedback is a gift. So with this strategy, everyone wins.
Evolve from Traditional to Growth Marketing
By now marketers have accepted that our industry has evolved from the core 4 principles of marketing (price, place, product and promotion). This is not to suggest that we stop teaching 'Fundamentals of Marketing' at university, but rather empower budding marketeers to find that sweet spot where data and analytics meets creativity.
The best way to summarise Growth Marketing is to always be better than the last time. For example, let's say you've just nailed a product launch, marketing campaign or event. As you prepare the summary for key stakeholders, include documented learnings on how you can improve it for the future. Lean on the data and flex your creative muscles on what you would do differently next time. Not only will your boss love this, but your customers will too.
Start Social Proofing
Share the love! There's really no better way to be the voice of the customer than to share their experiences with your brand community. Advocacy in all its forms is worth its weight in gold.
Think about yourself for a moment, you're looking to make a sizable product purchase and in your consideration you've likely scoped out what other people think. With any brand that practices good 'social proofing' you shouldn't have to look too far. Social Proofing is keeping on top of your case studies, displaying customer reviews, noting people you work with and highlighting industry certifications.
Consider how social proofing across your marketing channels could enhance your chance of conversion. Start with your biggest channel and see what you should include. If your website has the biggest traffic, have your google reviews live on your page. Remember your customer is the hero. Share their stories and make them visible.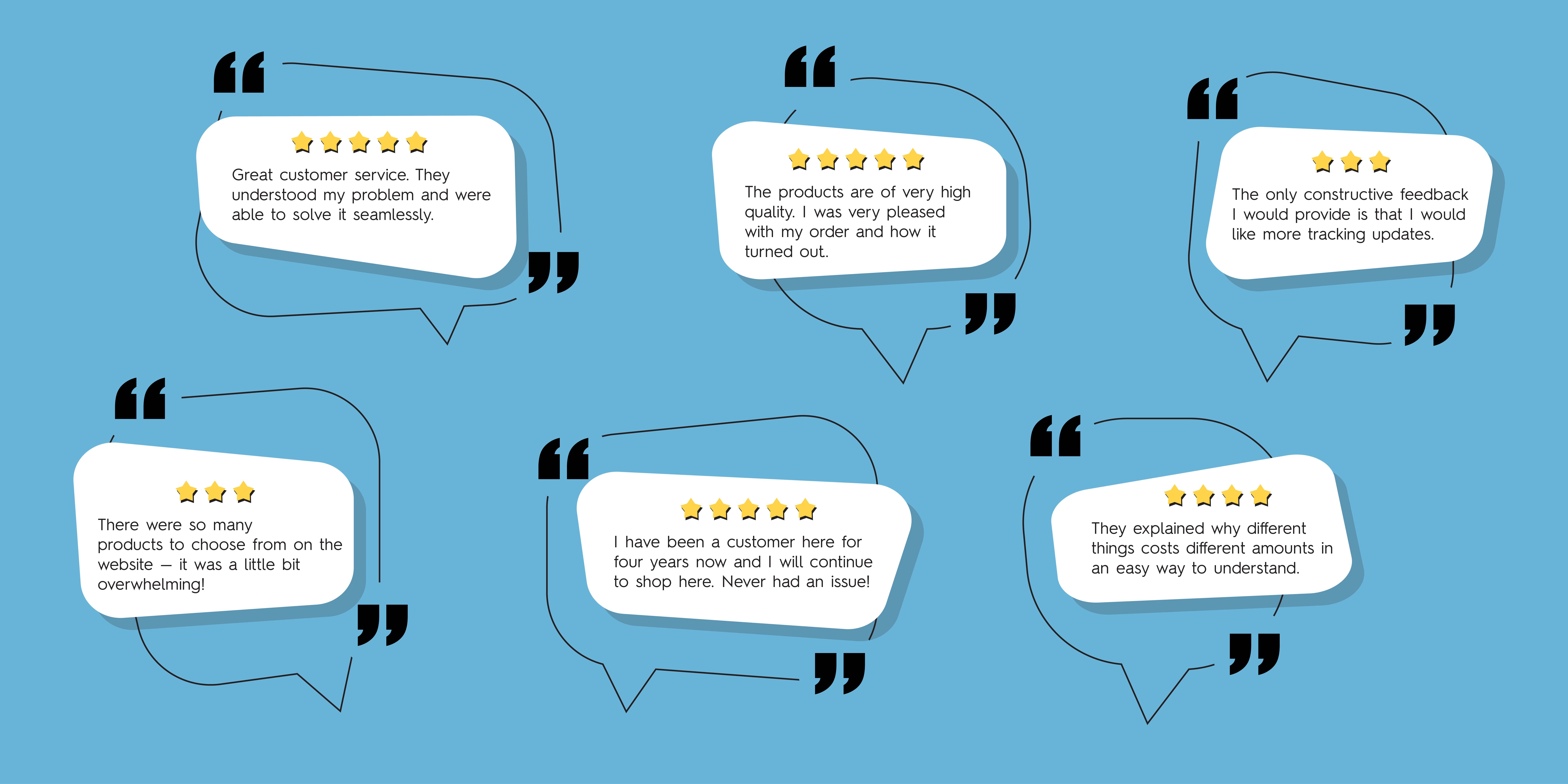 Communication
The fickle art of keeping your customers up to date. This doesn't mean endless EDMs clogging up your customers inbox, but rather choosing the right channel to communicate the right information to the right people. Segmentation plays a huge part in communication and involves understanding your customer attributes well enough to deliver meaningful messages.
A really good example of this is informing customers when popular products are out of stock. It happens and for any product supplier business can really affect the dynamic between your brand and your customer. Having stock available is ideal but not always possible. A good strategy for out of stocks is to inform your client base but also put forward suggestions for alternatives. This shows that the brand has enough respect to be transparent but also solution oriented to their customers' needs.
Follow Up
Your customer journey map should include post purchase touchpoints to keep the conversation going. If nothing else, the least we can do is say thank you!
I lean on my experience with a real estate agency as a successful form of follow up. After purchasing a property, following mountains of phone calls, negotiations and contracts, I received a congratulatory gift from the real estate agent celebrating the purchase of my apartment. This was unexpected and meaningful to me as recognition of an individual's milestone.
Six months after I got the keys, the real estate agent gave me a courtesy call to check in. There was no sales pitch here, just a call to see how I was settling into the apartment. Needless to say when the time comes to rent or sell my place out, this real estate will be top of mind.
A simple thank you note, email or phone call is a great strategy to build a connection with your customer and keep your brand top of mind. If you want to go that extra mile with a surprise and delight gift, look no further than Good Things for all your branded merchandise needs.

Summary
The real ball drop moment in my career was when I stopped thinking of myself as the brand hero. In many ways your customer is the key to growth as much as you are. Reach out to them, listen to them, make them feel heard and give them what they want!
It's the little things that count, in my experience, and introducing strategies one at a time allows you to test what works and what doesn't. Is it working? Double down. Is it not working? Stop and move on to the next.