Have you ever had the thought, that 100 years ago people weren't walking around wearing a Nike branded tee or a Coco-Cola branded cap? In the 1950s, during the post-war boom, our commercial industry changed dramatically. The advertising industry was in its glory days, which lead to the beginning of what we know today as branded merchandise. 
Historically speaking, merchants and tradesmen have always 'branded' their work. If we look at vintage furniture from the 1800s or even paintings from the Renaissance, the creator of the product would stamp or mark their work with a recognisable symbol. Today, wearing a brand symbol can represent more than just buying someone's work — it can represent social hierarchy. 
What do I mean by this? Let's take another look at Nike. Buying the newest Nike sneakers is an action that most would observe as showing off your social-economic status. If you can afford the $1K+ shoes within the first week of their release, then you are an elitist. So where did this addiction to branded merchandise come from? Let's look into it.
The bag that started it all. The birth of branded merchandise.
Jasper Freemont Meek is considered the founding father of promotional products. In 1878, Meek had a pioneering idea to keep his newspaper printing business afloat in between printing issues. The idea was to produce branded burlap book bag using his press. He partnered with a shoe store and printed their brand name on the bags. Soon there were school children all walking around the town with the branded burlap bags. 
The advancement of technology and printing infrastructure in the 20th century meant promotional products would soon take over the market. This brings us back to the booming advertising era of the 1950s.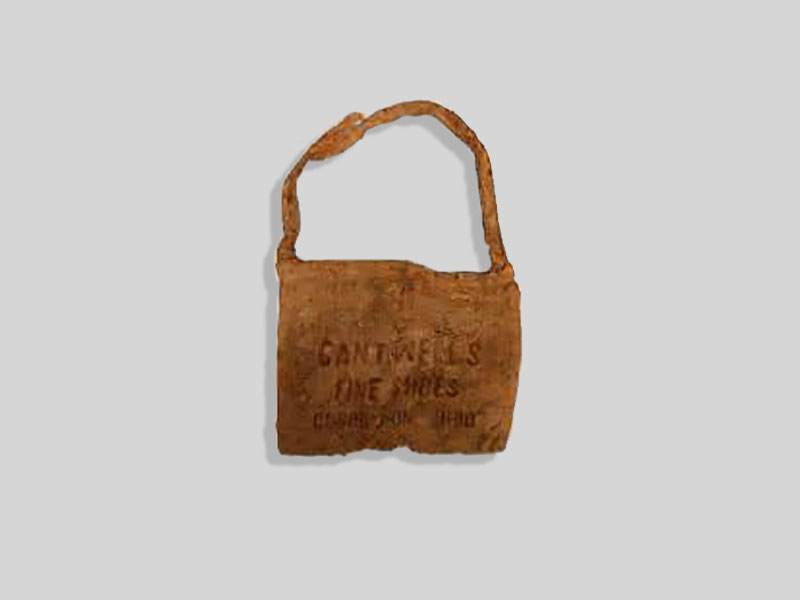 Did you know…
Coca-Cola is one of the biggest advertised non-alcoholic beverages in the world. The Coca-Cola brand spends on average $4 billion (US) dollars per year. Coca-Cola has a rich history of famous advertisements. One of our personal favourites, here at Good Things, is their 1956 slogan — "Coca-Cola… Makes Good Things Taste Better."
Branded merchandise in the 1950s
Imagine it. It's post-WWII and people are moving across the globe to the Big Apple, otherwise known as New York. The capital of advertising. Businesses and corporations are pushing the market hard to gain profit. Advertising and blasting your brand on a billboard is the new way to do that, as well as branded merchandise. 
This commercial movement shifted how people view product value and what it meant to own a brand. This is prime time where the American Dream was being dreamed up, and that included a long list of 'must-have' brands. From small branded merchandise products to big, advertisements were starting to show branded esky's, drinkware (including drinking glasses and bottles), meal trays and more. Sometimes the branded merchandise was obvious in advertisements, and other times it was subtle. Take this Champion Autoparts 1952 advertisement, for example. The "Get ready for Summer" advertisement depicts a young boy in jeans, tops and a cap with his baseball gear on, implying that kids will be playing baseball in the Summer and be prepared to get headlights smashed by wild balls. However, if you look closely, the cap the boy is wearing has a 'C' on it. This can be interpreted as 'C' for Champion.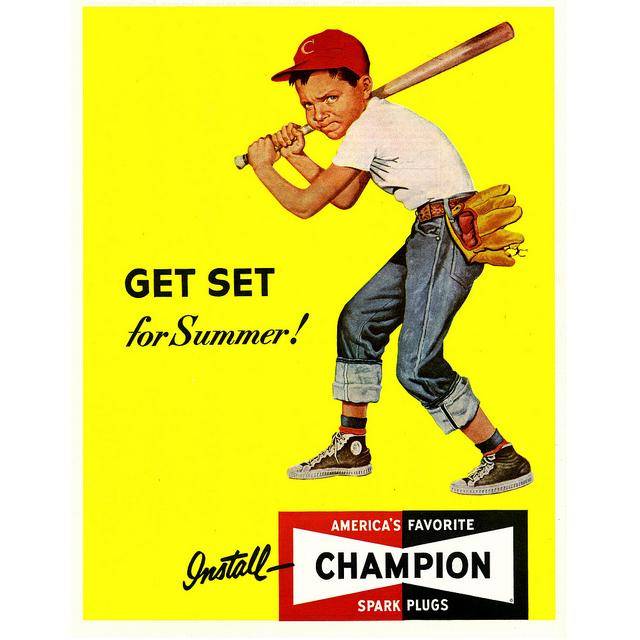 True or False: Did Coca-Cola invent Santa?
False! For years, many have believed that Coca-Cola invented Santa and his red suit. Technically Santa's red suit was not created by Coca-Cola (as stated by Coca-Cola themselves). Saint Nicholas, or as we know him today as Santa, historically has been illustrated in large scarlet coats. However, Coca-Cola does admit that the commercial jolly Santa we know today, was very much influenced by the Coca-Cola Christmas ads that began in 1933.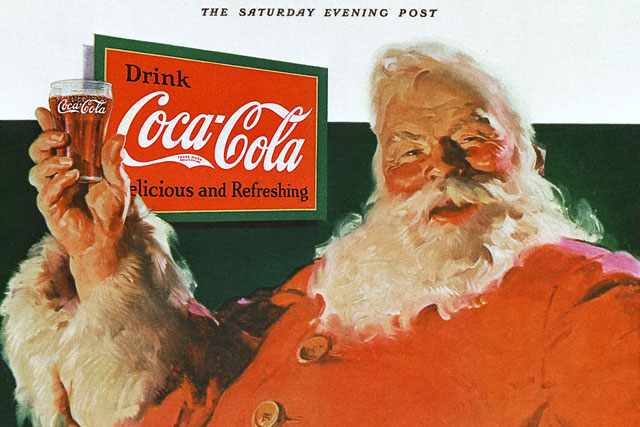 What changed branded merchandise (forever) in the 1970s?
Fast forward 20 years and we've landed in the hippin', rockin' and lovin' era of the 1970s. Branded merchandise history was about to be made. With huge musicians and bands travelling the globe on world tours, the concept of take-home concert goods was created. Introducing, band merch. 
Artists like Queen, ABBA and Elton John had sold-out worldwide stadium tours. They all had accompanying merch stores at their sell-out shows. This was a turning point in merchandise history. So much so, that 1970 band merchandise now sells at premium prices as vintage apparel.  
Band merchandise was the new booming commercial market in the music industry. Since then, band merch has become somewhat of a fashion icon. Big names like Kanye, Billie Eilish, Enenim, K-Pop band 'BTS' create merch that can not only be purchased at concerts but on their websites all year round. This acts as a secondary constant income for musicians and artists. In fact, there are almost $3.5 billion US dollars retails sales of band merchandise every year!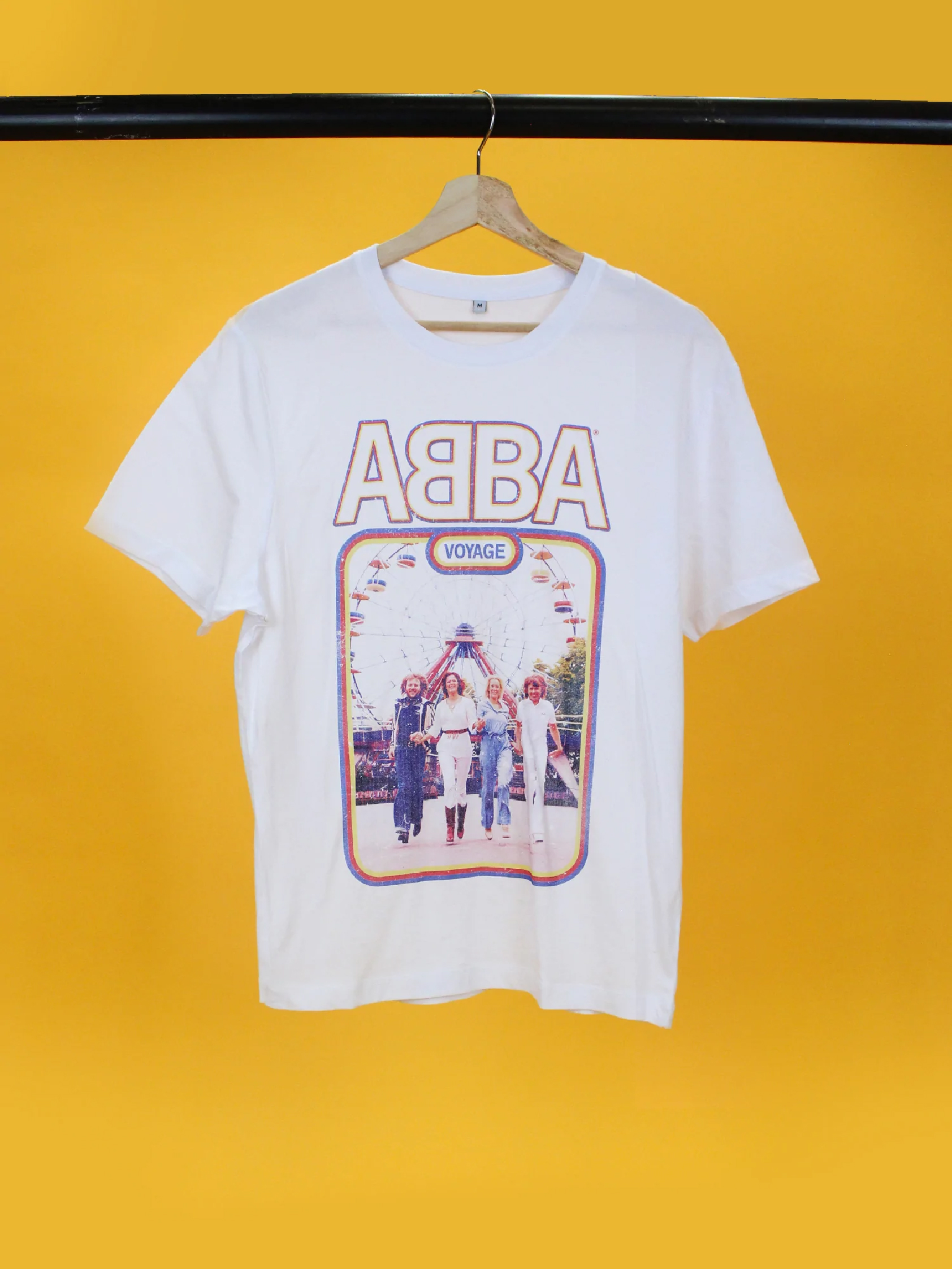 Welcome to the 2000s, where everyone has a 'Friends' top
The next best-branded merchandise trend was the emersion of branded apparel and drinkware from television shows. One of the most common one was the popular TV show 'Friends' (aired 1994 – 2004). These branded merchandise items didn't just show your love for preferred TV genres, but these branded products were conversation starters — wearing the branded apparel down the street or using the branded drinkware, bags or towels while at the beach. 
From the 1990s into the 2000s was when businesses and brands got more creative with their work uniforms. Merchandise history shows us that there was more experimentation with logos and colours in workplace uniforms during this time. Although we look back at our photos, with our purple polo shirt tucked into our jeans and cringe, it was another turning point for promotional products. 
It's 2022 and my favourite bottle opener is a branded product
Last, but certainly not least, we have arrived at our last stop on this Evolution of Merch ride. Branded merchandise is everywhere we go — from branded uniforms (like branded aprons at MECCA), to branded coffee cups (in your Welcome Pack at your new job). Promotional products are in our homes, like how my favourite bottle opener is from a local Cidery. They're even in our workplaces — branded tech, pens and mousepads.
Merchandise history over the last 100 years has changed dramatically. Here at Good Things, we're prepared for change. We're looking forward to launching the next generation of merchandise.
Have a new innovative merchandise idea that hasn't been done, ever before in the last 100 years, then get in touch with us and we'll make it happen.