This term has been floating around the internet for a while now — so what makes the Dad Cap so special? Well, what used to be known as the classic Baseball Cap has unironically turned into the Dad Cap. But why?
I'll tell you why. There is a right of passage to wear a branded cap once you join the Dad club. For as long as I can remember, my Dad would always wear a branded cap when we're on a family holiday, and still does. So the real question is, does your Dad wear a Dad Cap?
So what is a Dad Cap?
The Dad Cap has become the new version of the traditional baseball cap. They're pretty much the same thing. However, the Dad Cap is more than just a style, it's a symbol.
It all starts with that very first college cap or sport team cap. Dads across the globe wear them proudly, reminiscing about the good old days. When you become a Dad, 'dad jokes' are mandatory and embarrassing for kids is expected. Especially when a Dad finds the perfect, most hilarious and embarrassing souvenir cap — this becomes a Dad Cap. 
Despite all of this though, Dad Caps are genuinely comfortable caps. That's why the headwear and apparel industry has taken the phrase and capitalized it. In this blog, we're going to take a look at some of the global brands making Dad Caps so popular. 
Top 4 brands making Dad Caps cool
Every Dad has some sort of sporting hat or cap. New Era has become one of the biggest brands in the world to sell sport teams merchandise — from American baseball teams to Australian AFL teams. New Era has become so popular because they don't sell the everyday average merch that you would normally get at the stadium after a game. They produce high-quality stitching and embroidered designs. These caps are the ultimate Dad Cap.
 Scrolling through the New Era online store, you can see which sporting teams are the favourites because their caps are sold out. Especially in their newest AFL Cordouroy Caps collection. Almost all of the AFL teams corduroy caps are sold out except for Gold Coast Suns, Greater Western Sydney Giants and Port Adelaide Power. Awkward for those less popular teams…
The best part of New Era's Cap collections is their massive range of American sport teams. American basketball and hockey teams that are famous for their logos and names are worn across the globe, not just in America. Like the San Fransico Giants, Los Angeles Dodgers or the New York Yankees. In fact, there is one particular American sporting team that is drastically more popular than the rest — the Chicago Bulls. In 2022, the Chicago Bulls had the top selling merchandise in 22 US states. 
New Era even does special collaborations, creating unique and one-off cap designs. Like their recent collaboration with Marvel for the Blank Pantha Cap.
So although they don't sell 'Dad Caps' specifically, New Era has created an online store that very much focusses on the 'Dad' customer market.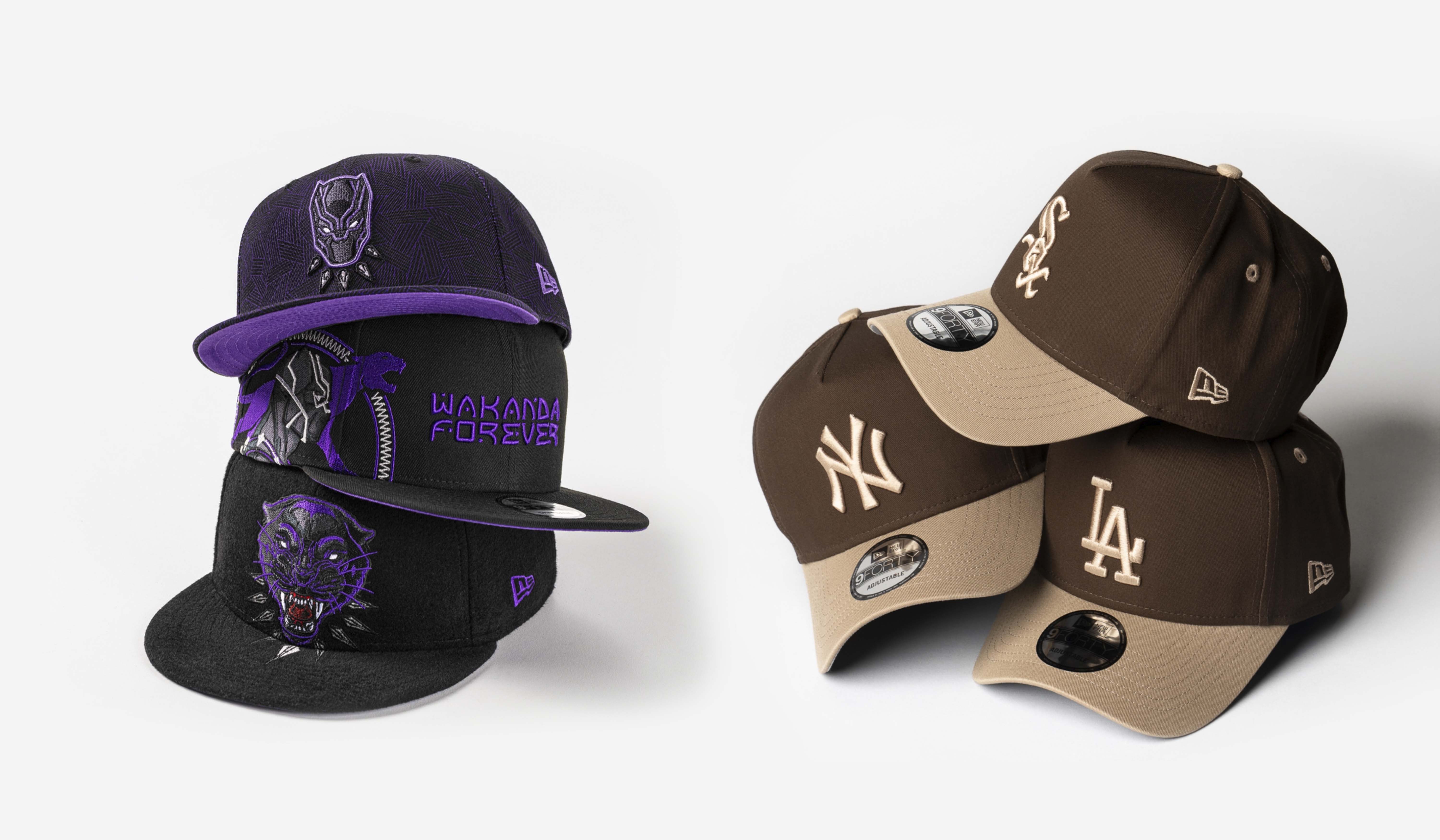 Born and breed on the Western Australian coast in Perth, STAX is a popular global luxurious activewear apparel brand. Their rapid and successful growth from 2015 to now has made them one of the leading activewear brands in the world, seen on celebrities and influencers. 
If you browse their headwear product category you'll see a number of different Dad Caps. Yep, they really got on board with the new phrase. From the classic one tone cotton cap to the two tone suede cap, STAX has an array of Dad Cap designs. The best part about this Dad Cap movement, is that it's not just Dad's buying them. Influencers of all orientations are buying these caps and wearing them to events, festivals and holidaying around the world with their Dad Cap. Take the STAX Originals Dad Cap for example — it was recently seen on an influencer being a tourist in Somerset.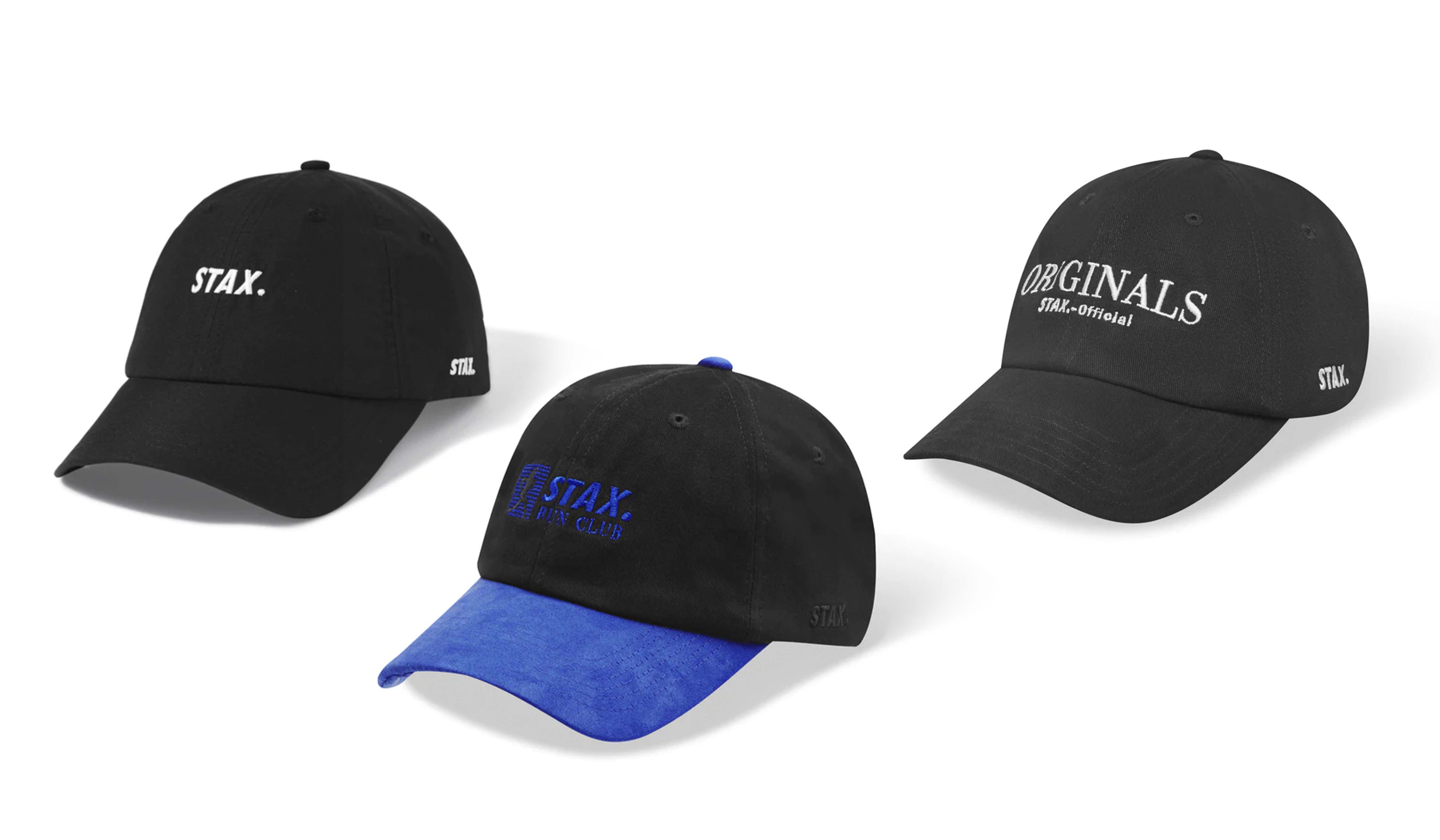 Some of you may be familiar with the term, MAMIL, also known as Middle Aged Men In Lycra. This next brand is one that actually started out as a cycling gear apparel brand, right here in Melbourne. Since 2014, MAAP has not only grown to become one of the world's leading cycling gear companies, but has also become a modern and stylist every-day wear apparel brand. 
MAAP has also got on board with the term 'Dad Cap' — which compliments their brand. As MAAP's origins are in cycling gear, a majority of their customer base is male sport enthusiasts. The Dad Cap is an item that would interest this target audience. Whether they're buying it for a bit of a joke or it's practical and basic style — it's an item that the customer will enjoy.

Their range of Dad Caps are staple basics. With a selection of Black, Blue, Beige and Khaki and the MAAP logo embroidered on the front of the cap, it's a subtle but stylist branded Dad Cap.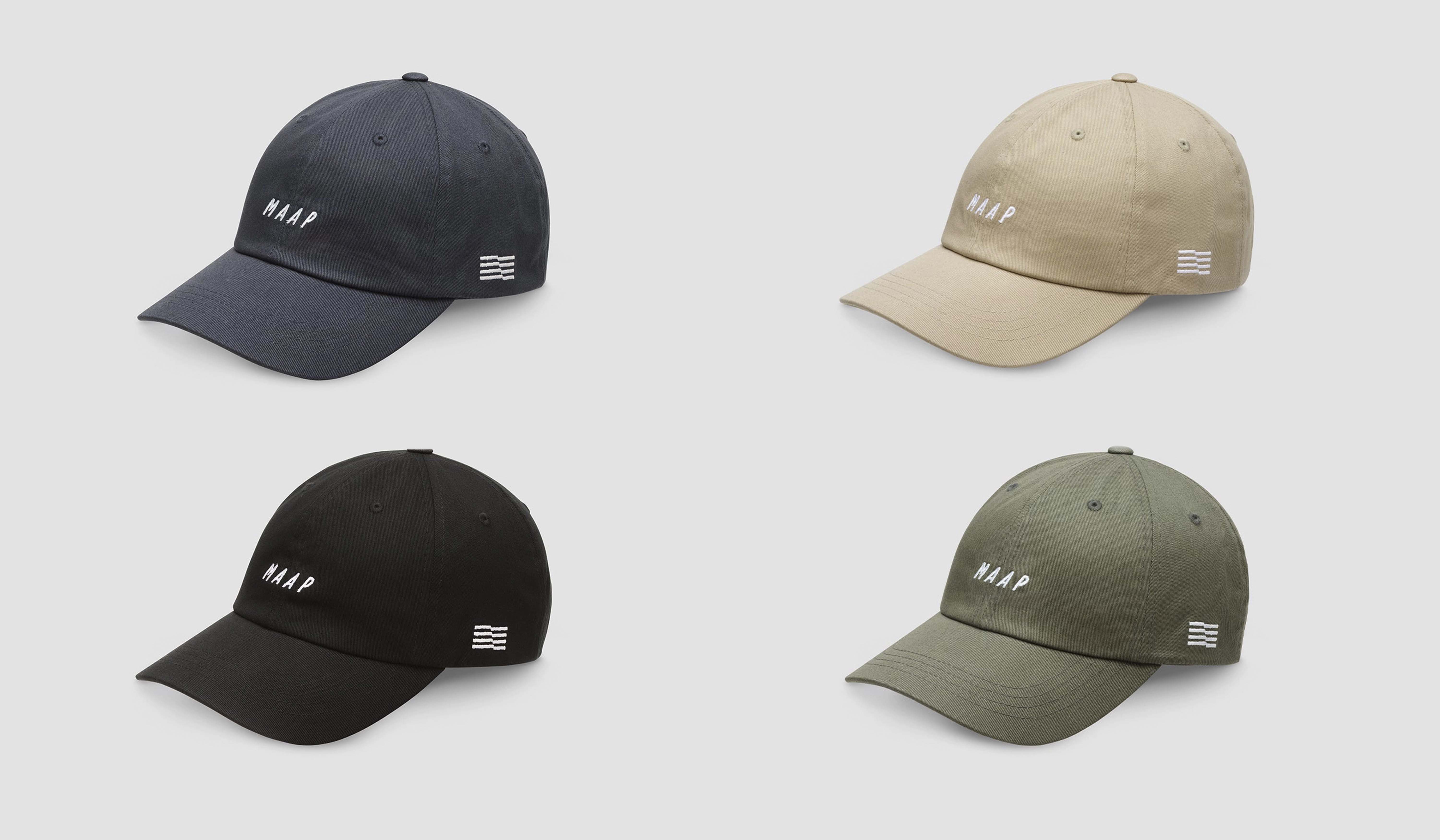 4. Cotton On Dad Cap
The last Dad Cap we'll be looking at is one that has made it's way to the fast-fashion shelves. Cotton On has recently included the unironic Dad Cap to their hat range. The biggest benefit to their Dad Cap is that it is more affordable. Why is this?
Cotton On is a fast-fashion brand and does not have the reputation or platform to sell high-quality Dad Caps like New Era, STAX or MAAP. Secondly, the Dad Caps from Cotton On are in-house designs. This means that Cotton On has designed the embroidered motifs themselves then mass produced the items. 
However, Cotton On does produce great collaboration products and often obtains copyright to use well-known brands, movies or TV series icons on their products. At the moment though, their Dad Caps have basic designs; made from 100% cotton, with an affordable price of $14.99AUD.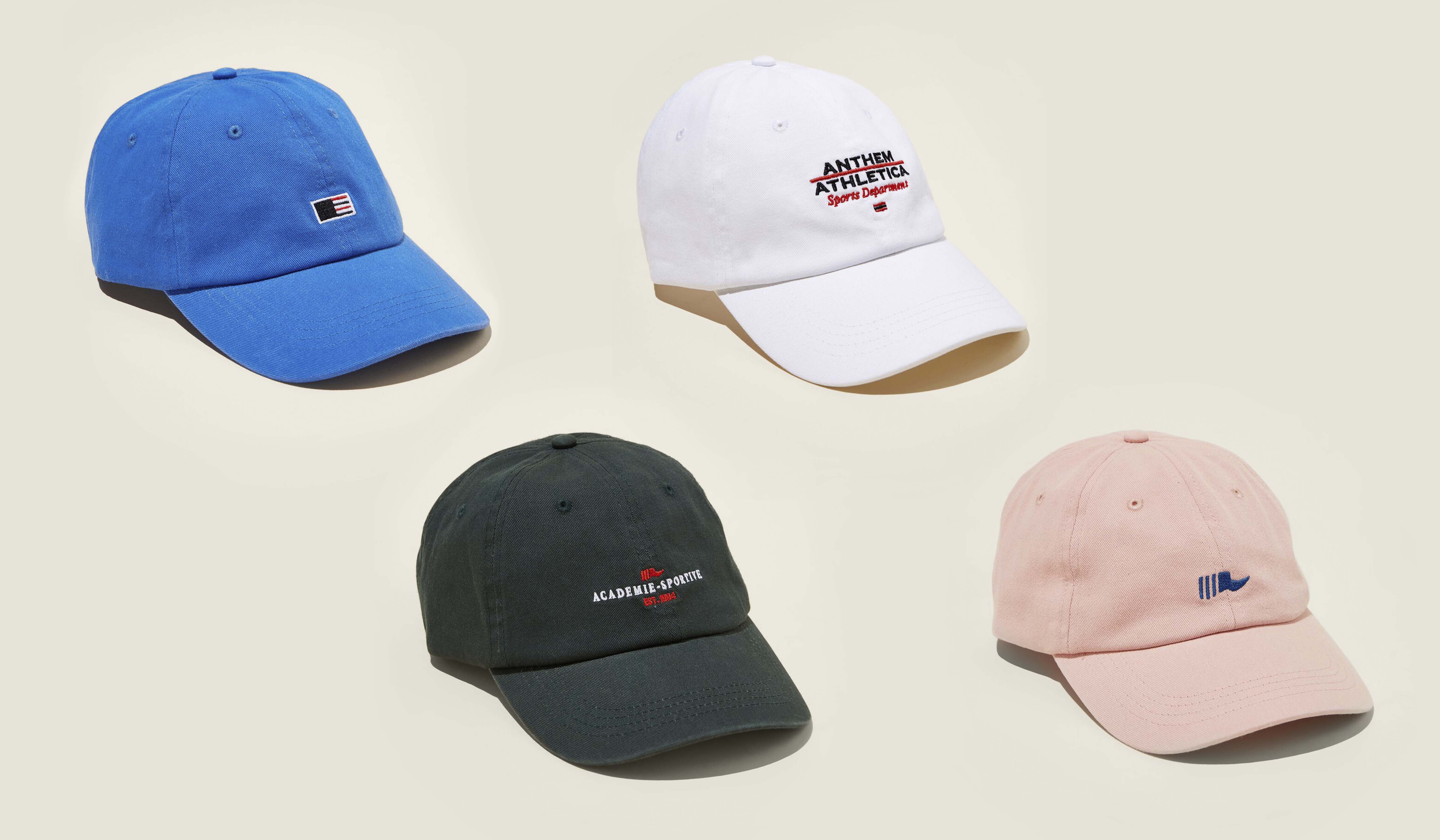 Does Good Things make Dad caps?
Great question. We do have an awesome selection of panel caps that is the perfect base to build your very own branded Dad Cap. Part of the reason the Dad Cap has been so successful is because of how it has been marketed. 
A Dad Cap could very well be a branded cap that an actual Dad wears. Or a Dad Cap could be an urban apparel statement piece. It really depends on who's head the Dad Cap is placed on for the answer to reveal itself. 
7 caps that would make great Dad Caps
As for our range of panel caps, here are some we recommend so you can create your very own Dad Cap: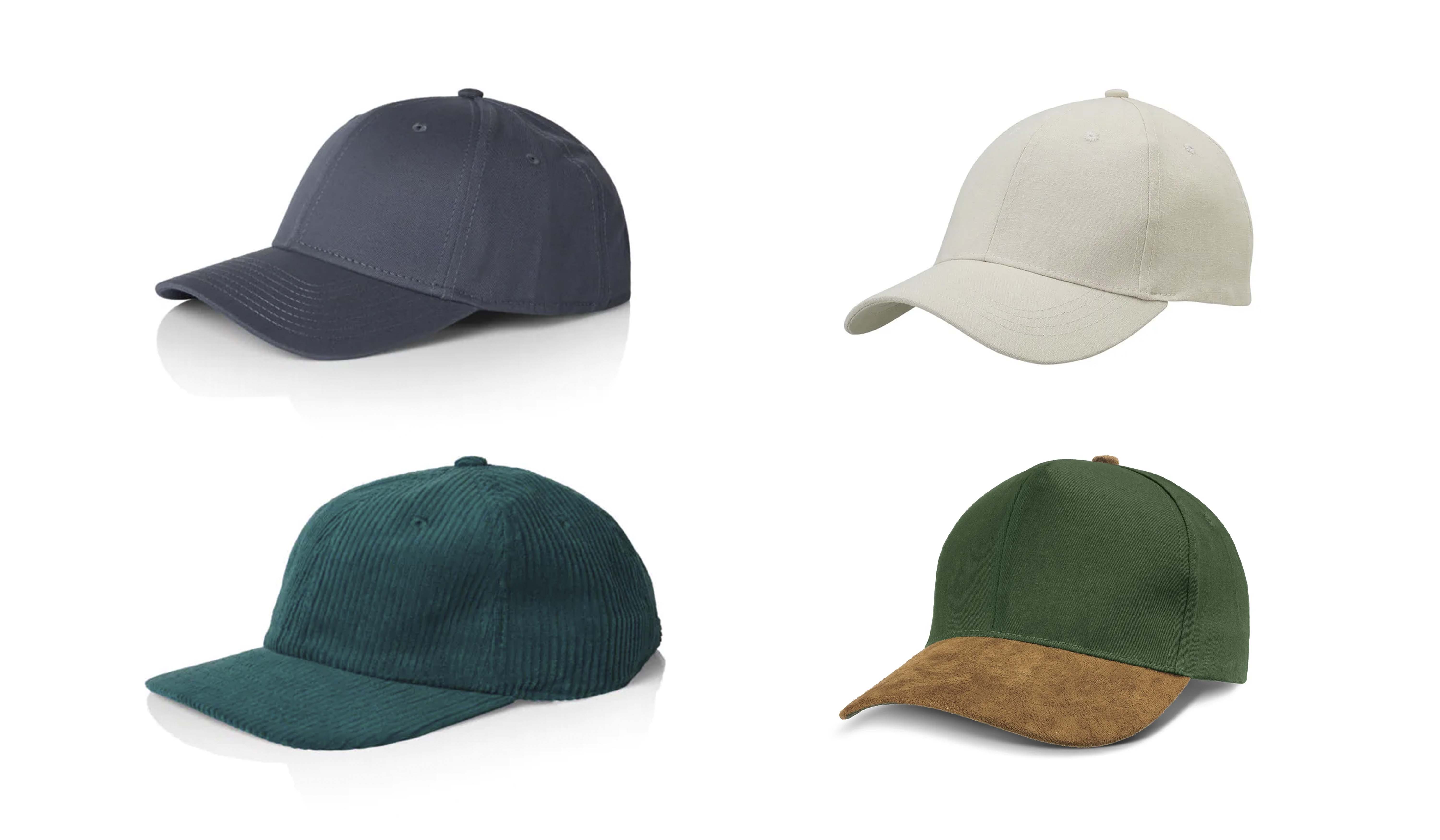 To summarise…
Dad's across the globe will always find a way to embarrass their kids with their choice of cap. The 'Dad Cap' has (in a way) provided Dad's with a less embarrassing and more fashionable apparel option. Both young and old and of all genders want to purchase branded Dad Caps and wear them out and about. 
Luxurious and high-quality brands like New Era, STAX and MAAP are showing just how high-end a Dad Cap can be. With embellishments and embroidered logos as well as breathable and durable fabrics. For those who just want a Dad Cap for a weekend away and aren't afraid to get it dirty, then there is low-cost generic Dad Caps from fast-fashion stores like Cotton On. 
If you're interested in creating your own branded Dad Cap for your clients, customers or staff, then get in touch! We've got a great selection of baseball style panel caps. From cotton to suede and even eco-friendly options like hemp! Dad's everywhere will want your cap.