Walking around Melbourne in the colder months, you usually see at least one person a day wearing some kind of AFL mercherdise. Whether it's a branded beanie (the most popular AFL merchandise item in Winter), or a branded scarf or even a branded face mask. You will find people wearing their favourite AFL team's colours around as everyday wear. 
It's halfway through September and many Australians (particularly Victorians) know what that means — the AFL Grand Final weekend is here! Aussies from around the country will travel to the MCG (Melbourne Cricket Ground) to watch the final kick-off. There will be a sea of colour! Red and blue will fill the MCG this year, for Geelong Cats and Sydney Swans. As the AFL season starts in the Winter and ends in the first month of Spring, it's quite chilly when people go to games. 
If you're ever in Melbourne on a Friday night for a weekly AFL game, then you'll see thousands of Victorians wearing an AFL branded beanie. These are the staple pieces of AFL merchandise that people get to support their sports teams. They're also the easiest apparel items to style with a normal everyday outfit. So it's quite common seeing people roaming the streets, on public transport or in the supermarket, with an AFL branded beanie on.
Luckily, our very own Sourcing Specialist, Yim, used to be a retail service officer at the MCG merch stores. So we got to ask her a couple of questions about why AFL merchandise is such a big deal.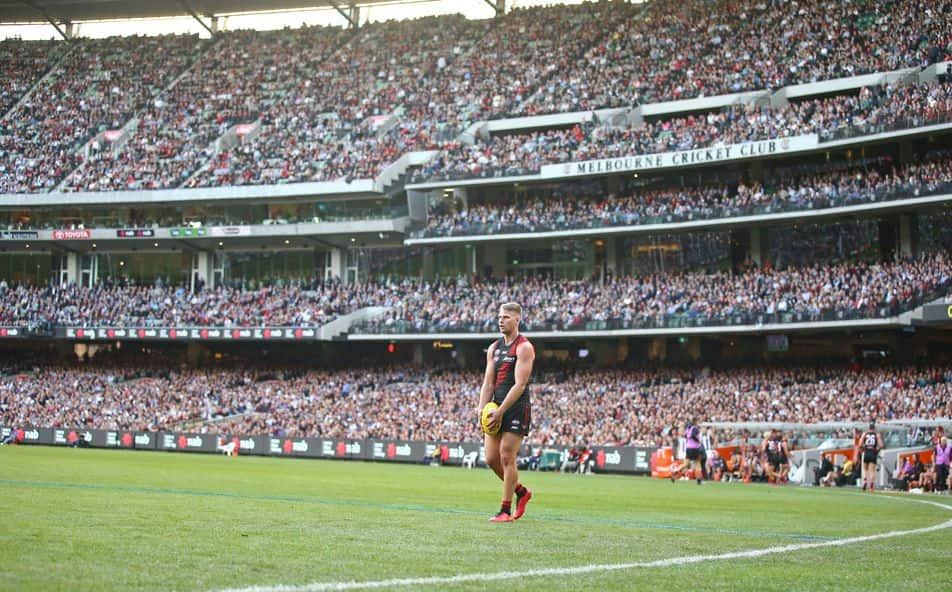 Behind the scenes of AFL merchandise stores
Yim had been working at the MCG, as her side-hustle job, for almost 2 years until early this year. When she spoke about her work experience at the MCG she noted that "there wasn't a single game when the merch store wasn't busy". We then asked her, what were the most popular items of AFL merchandise sold. Our hunch was correct, Yim confirmed that beanies were always the top sellers and that "they stocked heaps more beanies than anything else in the stores". 
Melbourne is known for its notoriously bad weather, with most footy-goers having to prepare themselves for four seasons all in one day. So sometimes it would be sunny and other times it would be cold and overcast. It seems that the merch store managers checked the weather before every game. Yim told us, "Sometimes people would come to a game and not realise that they would be sitting on the side of the stadium that gets the afternoon sun. They would be sitting there and then halfway through the game, would go and buy a cap to block the sun from their eyes. The merch stores on that side of the stadium always stocked more caps than the other stores in the MCG." 
Now that's a cunning merch retail strategy!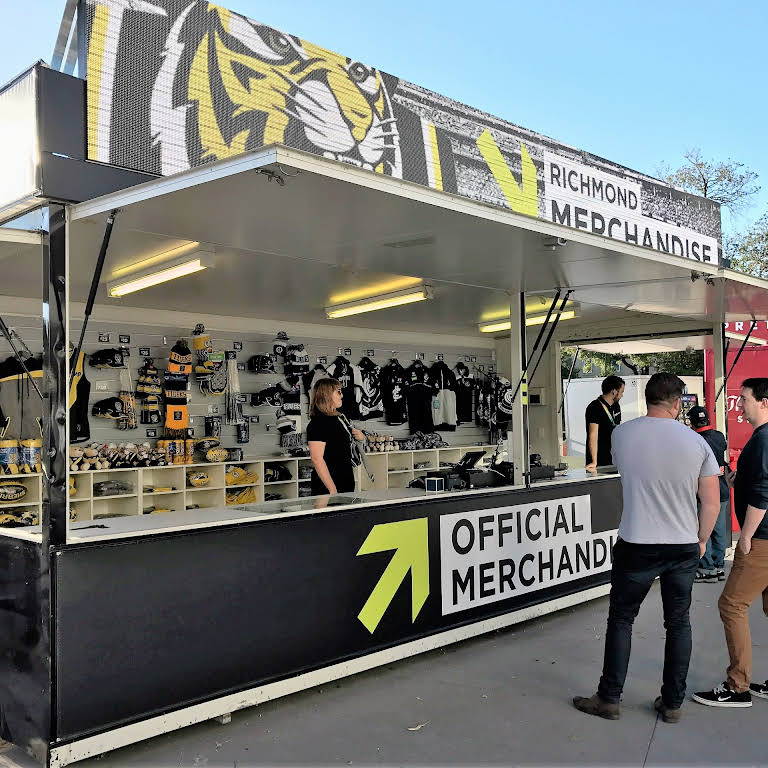 So what products are the best AFL merch products?
1. Branded beanie with pom pom
Like we've said, if you're in Melbourne during the Winter (especially on a Friday night when the footy's on) you'll see a sea of AFL branded beanies a top of everyone's head. The beanie is a golden piece of merch because it's practical as well as shows your support for your team. You don't have to worry about holding up a sign, as your team is shown proudly on your head.
2. Scarf
A scarf is a great piece of merch because it can be used in a number of ways. Firstly, it's an easy piece of clothing to accessorise with your outfit. Secondly, depending on what pattern is knitted into the scarf, you can remove the scarf from your neck and use it as a banner for cheering on the sidelines. It might say "Go Pies!" or "Go Saints!", whichever team is might be. 
3. Cap
As Yim mentioned, the cap is another great AFL merchandise product. It can protect people who are sitting on the sunray side of the stadium from that afternoon light. It's the sunny alternative to the beanie. Practical and still shows the team your support. Nothing else is needed!
For those who are more dedicated to their teams and willing to splurge a little more into their merch items, the softshell jacket is the next level of showing your support. Designed to keep you warm from the Winter elements, it's perfect for those late night games with a chance of rain.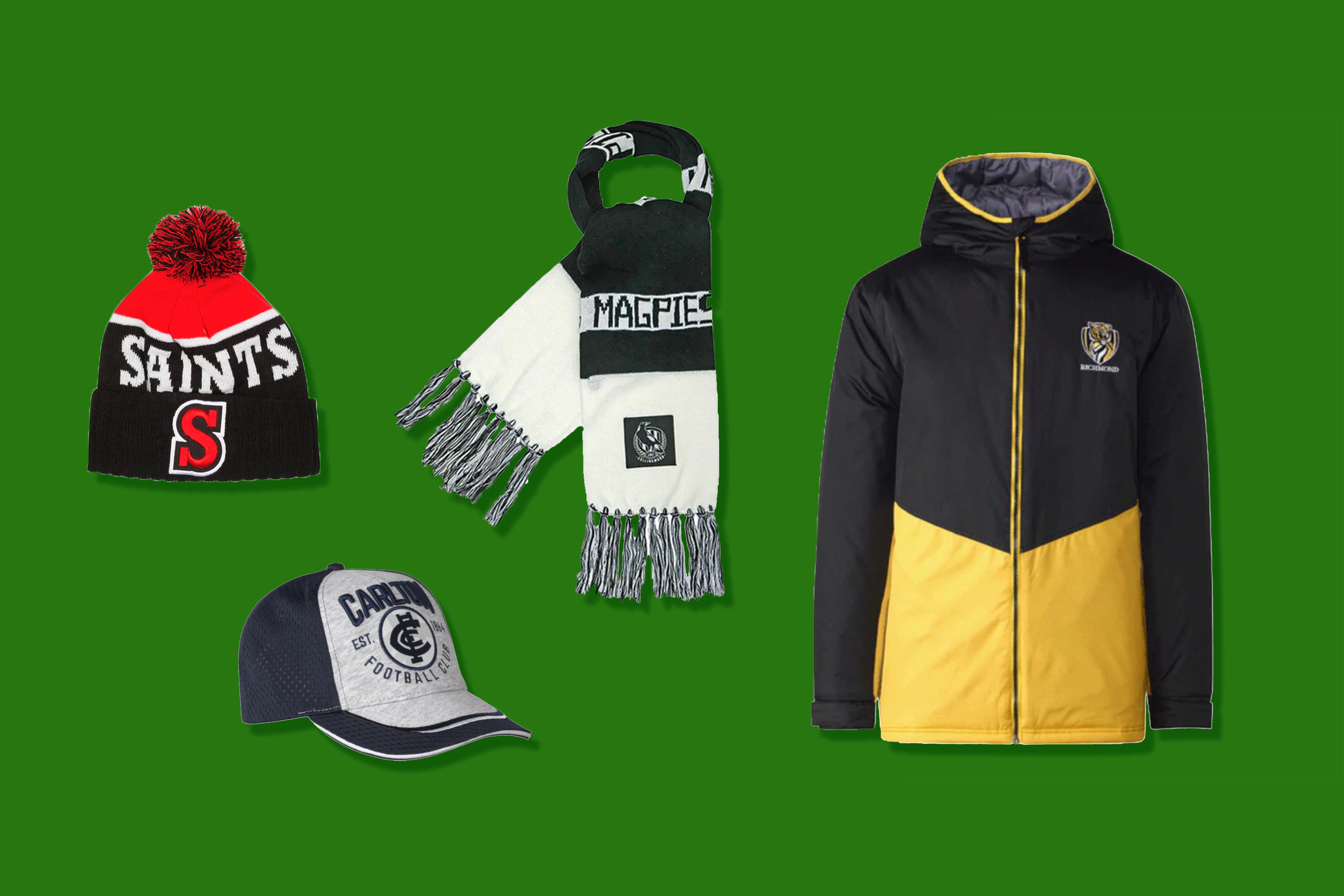 So to kick merch goals…
Get yourself some branded beanies, scarves, caps and jackets — Melbourne's most fashionable Winter sports clothing items. The Grand Final is this weekend and it's shaping up to be a pretty average Melbourne weather forecast, of course, with a chance of rain. So if you're making your way to MCG, make sure you bring your beanie with you!