Get ready to explore practical and genuine End-of-Year employee gifts. If you're on the lookout for fresh and innovative employee SWAG (Stuff We All Get) ideas, you're in the right place. We've gathered an impressive collection of 37 gifts that will take your regular End-of-Year appreciation to a whole new level.
Say farewell to mundane presents that fade away quickly. This time, we're immersing ourselves in the realm of personalised desk accessories, cutting-edge tech gadgets, and much more. It's a chance to show your gratitude to your hardworking team in ways that truly resonate.
Whether you're the HR manager in charge of gifting this year or a determined team leader, let's make this year's End-of-Year celebration truly exceptional!
What is SWAG?

SWAG, an acronym for "Stuff We All Get," refers to promotional items or merchandise that are typically given away to promote a brand, company, event, or cause. SWAG items are often distributed at events, conferences, trade shows, and other promotional activities to increase brand visibility, engage with potential customers, and create a lasting impression.
In this case, SWAG items are the perfect way to give your employees a branded experience and gift to finish the year on a high note. SWAG items can vary widely in terms of type and quality. They can include items like branded pens, notepads, keychains, tote bags, t-shirts, water bottles, USB drives, and more. These items are usually adorned with the logo, name, or message of the company or organization distributing them.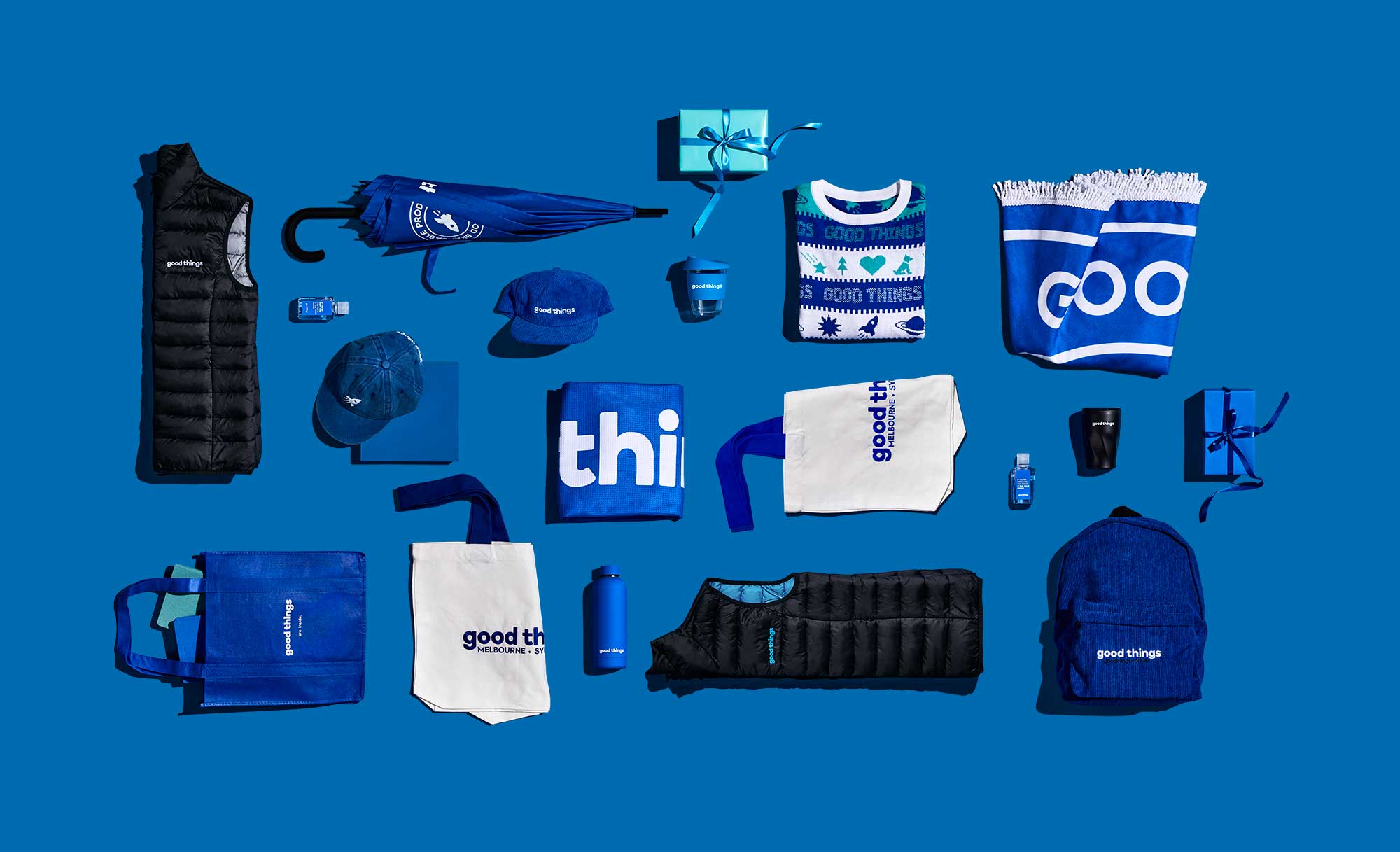 Why is SWAG great for End-of-Year employee gifts?
When it comes to End-of-Year employee gifts, incorporating SWAG (Stuff We All Get) into your gifting strategy is a brilliant idea with multiple benefits. SWAG items are not just ordinary gifts; they carry the power to elevate your appreciation efforts to new heights. These thoughtful tokens serve as tangible reminders of your company's gratitude, fostering a sense of belonging and recognition among your team members. 
The versatility of SWAG allows you to choose items that resonate with your employees' interests, making the gifts more personal and meaningful. Moreover, SWAG items are often functional and practical, ensuring that your employees will find them useful in their daily lives. From branded desk accessories that add a touch of style to tech gadgets that enhance productivity, SWAG gifts can truly make the End-of-Year celebration unforgettable. The impact of these tokens goes beyond the festive season, leaving a lasting positive impression and reinforcing the bonds between your company and its valuable workforce.
Staff Engagement:

Gifting SWAG to employees can increase their engagement and commitment to the brand. It provides an opportunity for interaction between the brand and personal life, depending on what the SWAG item might be.

Workplace Memorability:

Well-designed and useful SWAG items can leave a lasting impression on employees, helping them remember the time they worked for your company. Gift good memories of a workplace and it's End-of-Year celebrations.

Employee Appreciation:

Gifting your employees SWAG items can convey gratitude and strengthen relationships between teams, managers and the whole company.

Exposing Your Brand to Others:

Think about your SWAG gifts and how they will be used by your employees. The more use they get, the more visibility your brand will get out in public. Like a beach towel, cricket set, cooler bag or sun hat. If someone asks 'Where did you get that?' it will be a conversation starter about how your brand cares for their employees and shows appreciation through SWAG.
Our Top 10 SWAG Gift Ideas
3. Branded Tees
5. Branded Caps
6. Branded Outdoor Gear & Games
Another 27 SWAG ideas for End-of-Year gifts
There's so many great SWAG gifts out there to give your employees to show your appreciation for their hard year's work. In fact, there's so many products to choose from it can get a bit overwhelming. We find the easiest way to gift SWAG is through categorising it into different uses or purposes for gifting. From Summer packs, to Wellness packs, or maybe the ultimate Work-From-Home pack so they can start fresh in the new year. 
Six Summer SWAG Ideas
The good thing about Christmas being in Summer, in Australia, is that everyone hits the beach, or blows up the paddle pool for the backyard, puts their shades on and watches the afternoon go by. So it's safe to say most Australian employees will appreciate a Summer themed SWAG gift pack. Some of the branded items you could include are:
11. Beach Towel
12. Beach Bag
13. Cooler Bag
14. Bucket Hat
15. Stubby Holders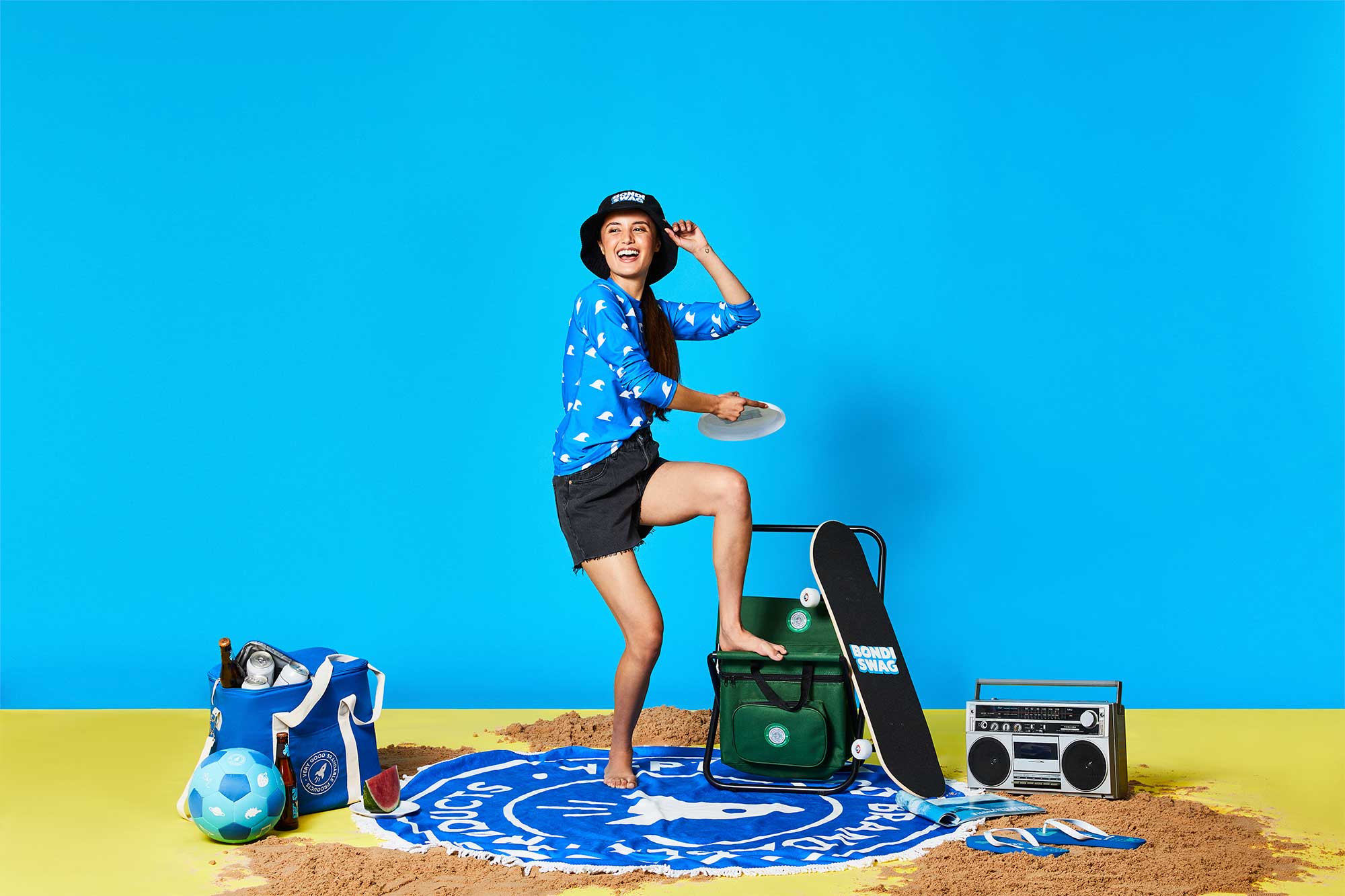 Five Winter SWAG ideas (to use next year)
Perhaps your company cultures enjoys the cooler sides of things, and isn't looking forward the hot Aussie sun. So think ahead and prepare them for next winter! Whether it's getting cosy at home or going out for a adventurous hike in the Autumn. Some SWAG items you could include for this type of themed pack are:
16. Slipper Socks
17. Beanies
18. Scarves
19. Puffer Vests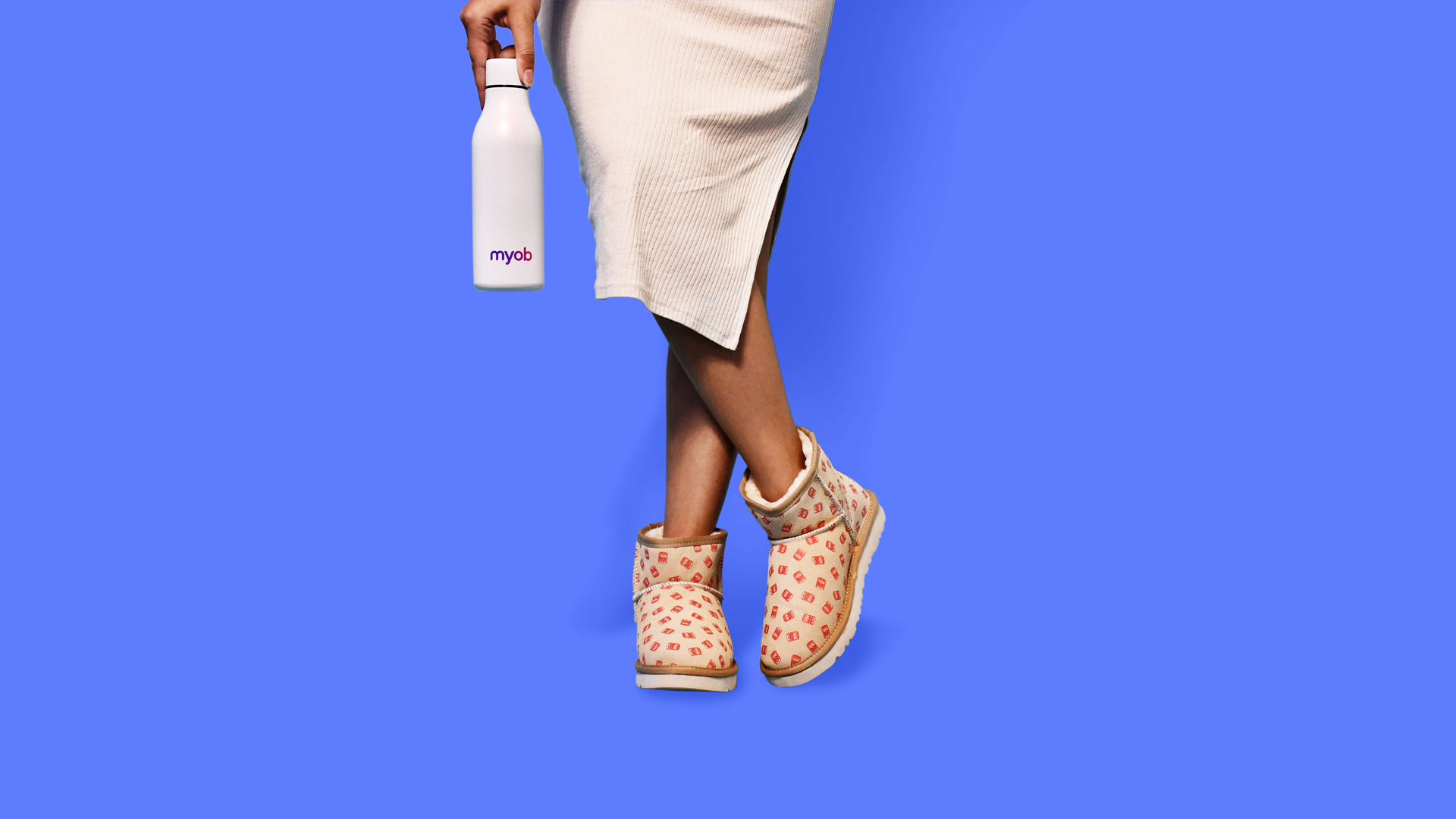 Five Wellness SWAG Ideas
Over the last couple of years, post-COVID, employee wellbeing has been prioritised and encourage in many workplaces. So giving a SWAG gift pack to hard-working employees, and encouraging them to get that 'me-time' might just be the way to go for your End-of-Year employee gifts. There are some great general wellness products that everyone can use, it's important to remember not to get too personal though. So some beautiful wellness products you could include are:
21. Lip Balm
22. Soy Candle
23. Sweat Towel
24. Hair Towel
25. Sunscreen
Five Outdoor SWAG Ideas
Going along the lines of Summer, Winter and Wellness — a great option is outdoor SWAG gear. For those who are a little bit adventurous but also know how to sit back and relax. These items are ideal for those who enjoy camping or going on romantic picnics. These SWAG items are:
26. Picnic Blankets
28. Cricket Sets

Six Work-From-Home SWAG Ideas
This Swag gift pack theme is perfect for the studious type of companies or maybe even learning facilities. Part ways at the end of the year by gifting a fresh set of Work-From-Home SWAG, that will allow your employees to feel ready to come back to work after a well-deserved break. 
31. Desk Mat
32. Premium Pen
36. Laptop Sleeve
37. A5 Notebook
To sum it all up…
In a world where ordinary gifts just won't cut it, why not take your End-of-Year employee appreciation to the next level? This list of 37 SWAG (Stuff We All Get) ideas is here to redefine your gifting approach. 
By infusing SWAG into your gifting approach, you're not just presenting gifts – you're nurturing meaningful connections. These tokens of gratitude resonate deeply, fostering belonging and recognition among your team. Whether it's boosting efficiency or adding a stylish flair, SWAG gifts transform the End-of-Year celebration into an unforgettable experience. As we approach the festivities, seize the chance to shine in your appreciation endeavours. Craft an enduring link between your company and its treasured workforce through SWAG items that leave a lasting impression.
If you some extra assistance with your End-of-Year SWAG gifting, then get in touch with us — we'll provide some more ideas and curate a theme for your gift pack.