It's that time of year when we look back at 2022 and reflect on our top-selling promotional products of the year. This year has been a huge year for Good Things — not just in product delivery but also as a business. From opening new office locations to launching internationally and delivering more branded merchandise than ever before!
The success of promotional product sales hasn't just been seen here at Good Things, but worldwide. There has been a remarkable recovery post COVID-19 pandemic. With countries and cities reopening, workplace operations and social events have resumed. The promotional product industry saw a 12% increase in distribution sales between 2020 and 2021 directly after the COVID-19 pandemic. This year, the promotional product industry sales increased to $23.3 billion globally (just below the average annual sales pre-COVID). Astonishingly, $19.9 billion comes from the US industry alone. Meanwhile, the Australian promotional product industry has brought in approximately $1.4 billion this year. 
So let's take a look at which promotional products you couldn't get enough of in 2022. We'll explore why you purchased these items and what they were used for in your marketing strategy. 
Top 5 Products of 2022
Tote bags are one of the top-selling categories of promotional products. You see them everywhere you go; on the train, down the street, at cafes and in retail stores. The greatest benefit to having a branded tote bag is having your brand message on someone's shoulder. It's practically free advertising wherever that person goes. 
There's more to just putting a call to action on a tote bag in your brand colours though. Be clever about your creative design and make the tote bag a fashion accessory that people will want to use. Perhaps a funny saying, a joke or a play on words. These types of designs are attention-seeking and speak volumes. 
Alternatively, think about the current sustainability movement occurring here in Australia (and globally). Many people take tote bags to their local supermarket to take their groceries home in. Your branded tote bag could be perfectly designed with this in mind. Perhaps your tote bag has a gusset, to make it easier to pack groceries into it. Maybe your tote bag has durable handles to make it easier to carry heavy groceries without the worry of the bag breaking. 
Reasons to use the Thera Jute Tote Bag.
Durable: The natural jute material is a heavy-weight fabric that's incredibly durable. With a gusset, this Thera Jute Tote Bag is capable of carrying more — perfect for gin bottles for a branded distillery tote bag.
Print options: This Thera jute tote bag can be printed on via Screen Print and Colour Flex Transfer.
Sustainable: This type of tote bag is great for a marketing campaign where your brand wants to emphasise sustainability. The natural jute material is 100% biodegradable and recyclable. Elevating your brand message with a sustainable product is essential for the future.
4. The Good Things Umbrella
One of our top-selling umbrella products of 2022 was our very own Good Things Umbrella!
Umbrellas are a great way to get your brand seen. Some branded umbrellas have even gathered a reputation. For example, the well-known Australian brand Bunnings and their branded Bunnings umbrella. You'll see the Bunning umbrellas pop up everywhere; at the Melbourne Cup Races, at local school fairs and at the footy too. We love the Bunnings umbrella, like the rest of Australia. So we aspire to make your branded umbrella just as famous at the Bunnings umbrella.
Reasons to use the new Good Things Executive Umbrella.
Strong & sturdy: The new Good Things umbrella will be able to stand the wind and rain. For example, we'll be testing it right here in Melbourne — with our nutorious four seasons in one day and wind tunnel streets, it's the perfect testing ground.
Print options: To start with, this new umbrella will have an array of different colour fabrics you can choose from to decorate the inside and outside panels of the umbrella. You'll then be able to select from screen print or digital print options to get your very own branded umbrella.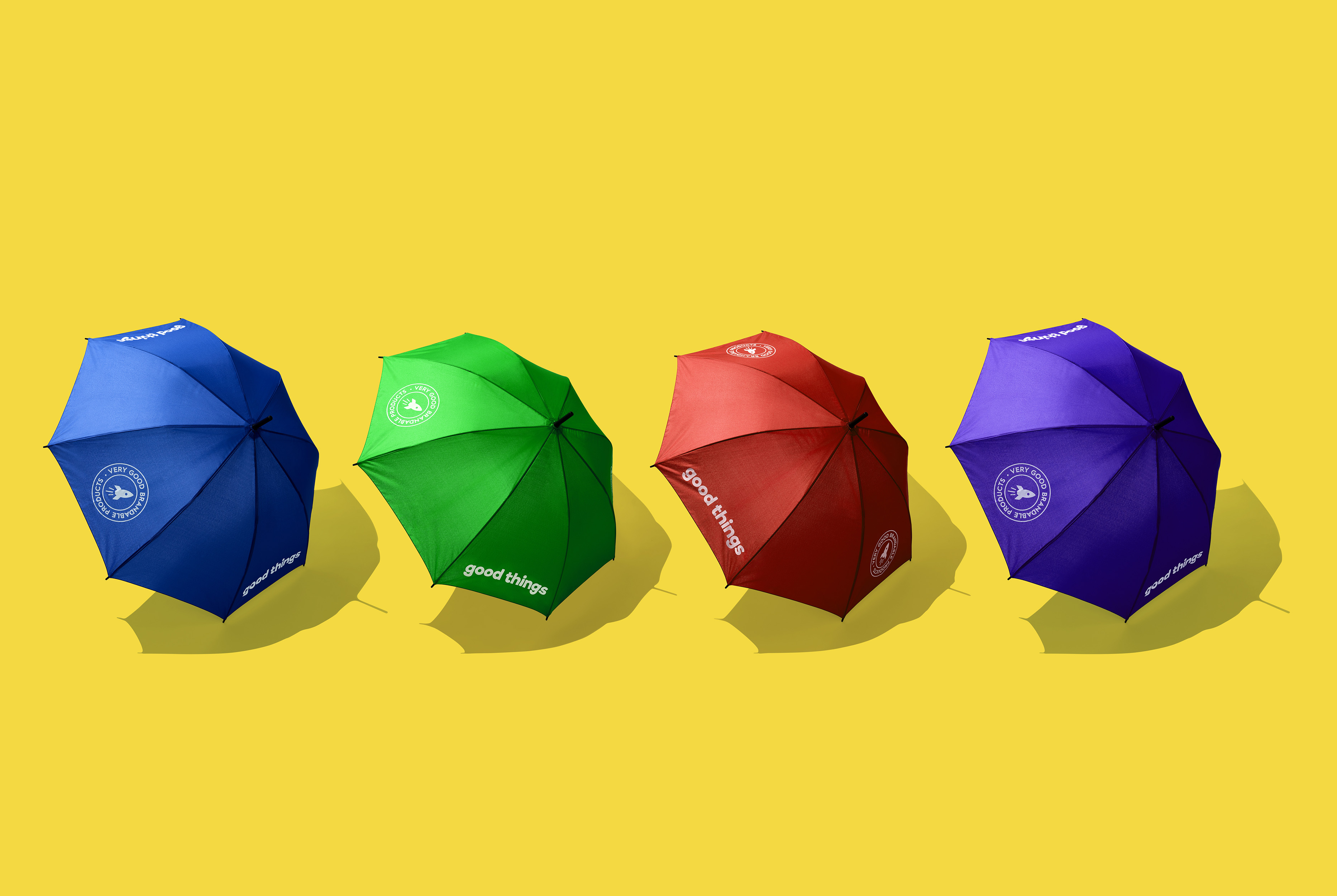 Apparel will always be one of the top trending promotional product categories. That's because branded apparel is not only used for fashion but also for uniforms. Take for example, the Apple employee uniform. They have famously worn the blue Apple tees across their stores internationally — occasionally changing to different solid colours like Red and Green.  
Another apparel example is the Bunnings employee uniform, with its famous green apron and bright red t-shirt. Stand-out uniforms like these help customers locate staff which makes their customer experience easier.
The Soft Style T-shirt is great for uniforms. Whether it's in a retail store, or perhaps you want branded t-shirt for an event your company is attending. This T-shirt makes a sun–smart commercial option for consumers too. You could easily add a branded Soft Style T-shirt to your merch store or add it to a Summer Gift With Purchase campaign. 
Reasons to use the Soft Style T-shirt (Adult).
Comfortable: It's in the name after all. This T-shirt is incredibly soft and is 100% cotton. With the breathable fabric and rolled-forward shoulders for a better fit, anyone and everyone enjoys wearing this style. 
Print options: You can get creative with your print design on this T-shirt with a print area of up to A4. Plus, this T-shirt comes in a wide array of colours, from Cherry Red to Forest Green and more.
This bottle is incredibly popular — there's a reason it's number 2 of our top 5! The Slimline Thermo Bottle is iconic and eco-friendly. It can be seen at many gift stores, like the Sydney Harbour Bridge! They've got the Slimline Thermo Bottle in the light blue colour, fitting for the Sydney skies and waters of the Harbour. 
Double-walled stainless steel water bottles like this are a great way to get your brand out there. Again, they're portable free advertising! Having a great and cleverly branded design on your water bottle will tempt your consumer even more so. But at the end of the day, the Slimline Thermo bottle's best feature is that it keeps your water nice and cool. 
Reasons to use the Slimline Thermo Bottle.
Eco-friendly: The bottle is made from stainless steel with a bamboo and stainless steel screw-on lid. This not only means the bottle will last a long time, but it means once the consumer is ready to dispose of it, it can be recycled too!
Good size: It's not too big and it's not too small. This 600ml water bottle can easily fit into your work bag, handbag or tote bag. 
Print options: A great bonus to this SLimline Thermo bottle being made out of stainless steel is that opens the possibility to laser engraving print options. You can also go don the traditional print options of screen print and digital print too. Plus the bottle comes in a huge range of colours from Bright Green to Purple.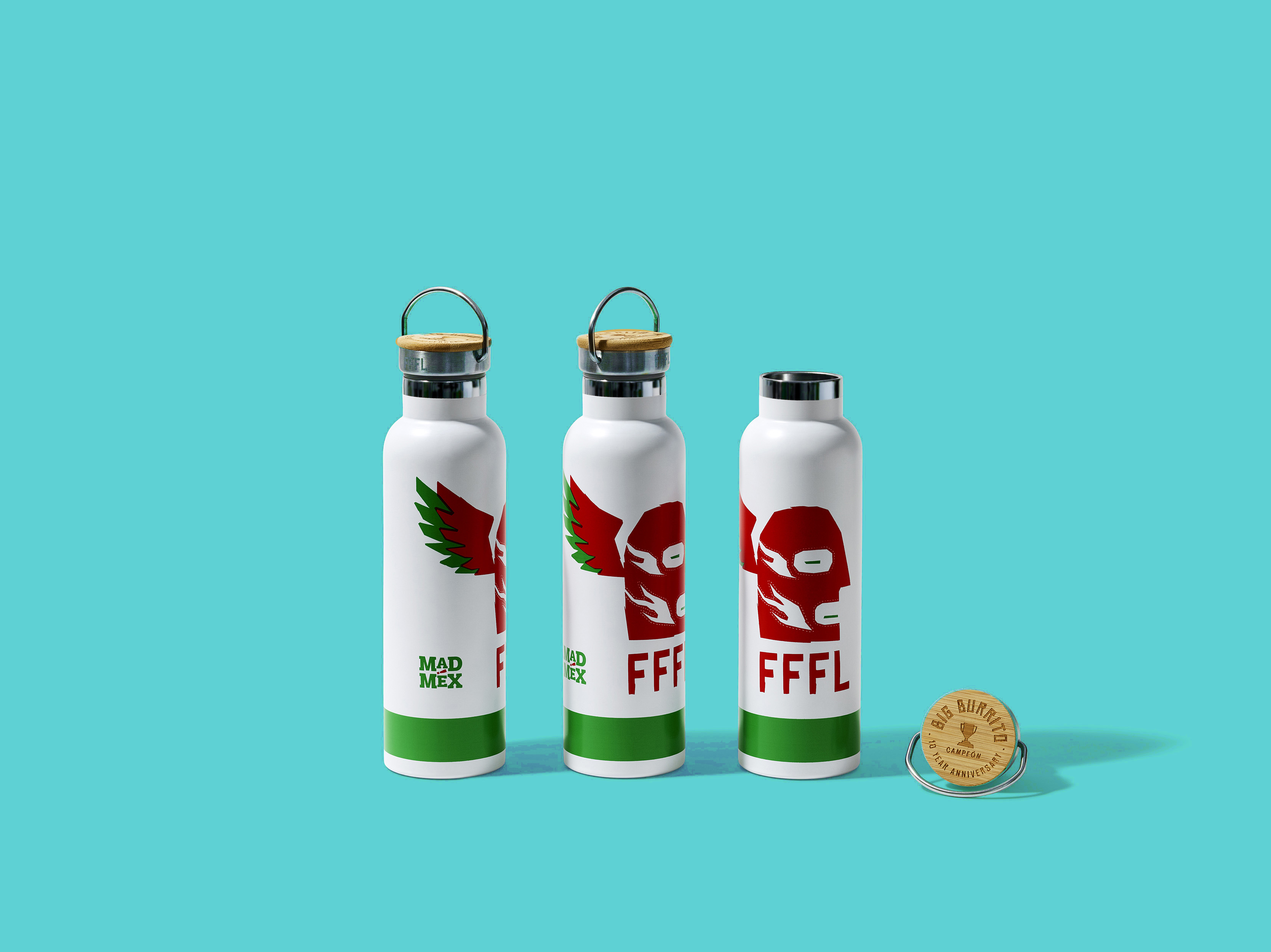 Lastly, our number one product of the year — the AS Colour Staple Tee. This Tee will never go out of fashion and all your orders from 2022 have confirmed that. In fact, apparel is the second highest promotional product category sold in Australia, with 35% of merchandise being in the apparel category. 
The Staple Tee is higher quality than the Soft Style T-shirt. Made from premium 100% cotton, a 180GSM thickness, the Staple Tee has a stronger and longer-lasting blended fabric. This means the tee can go through everything — whether you're carrying boxes in and out of warehouses, or out in the heat of Summer manning a pop-up shop. This soft and comfortable tee will allow you the freedom to move about like you're wearing your favourite at-home top. 
This year we've seen so many of our favourite medium to large businesses ordering their own branded Staple Tees. Many of which have been from the beverage industry. Great examples of awesome Gin brands that are acing their merchandise currently, including their AS Colour Staple Tees, are brands like Four Pillars Gin and Hill Martin Gin. 
Reasons to use the AS Colour Staple Tee.
High-quality: This tee is made from premium 100% cotton (marles 15% polyester, which give it that extra softness). It's incredibly soft and moveable. We've received plenty of feedback from clients saying they've been able to wear it for 10-hour days at events and still feel comfortable by the end of the day.
Durable: AS Colour take the durability of their fabric seriously. That's why we love them so much. The pre-stretch and shrink the fabric before producing their garments. This reduces the risk of shrinkage once you ut your branded tee in the washing machine. 
Print options: You can fill a whole lot in on your Staple Tee! With a print area up to A4, you can print your very own branded illustration, calligraphy type, logo or more onto the tee. You can do this by using the screen print or digital transfer print options. Plus the Staple Tee comes in a luxurious range of colours from Aqua to Charcoal Grey.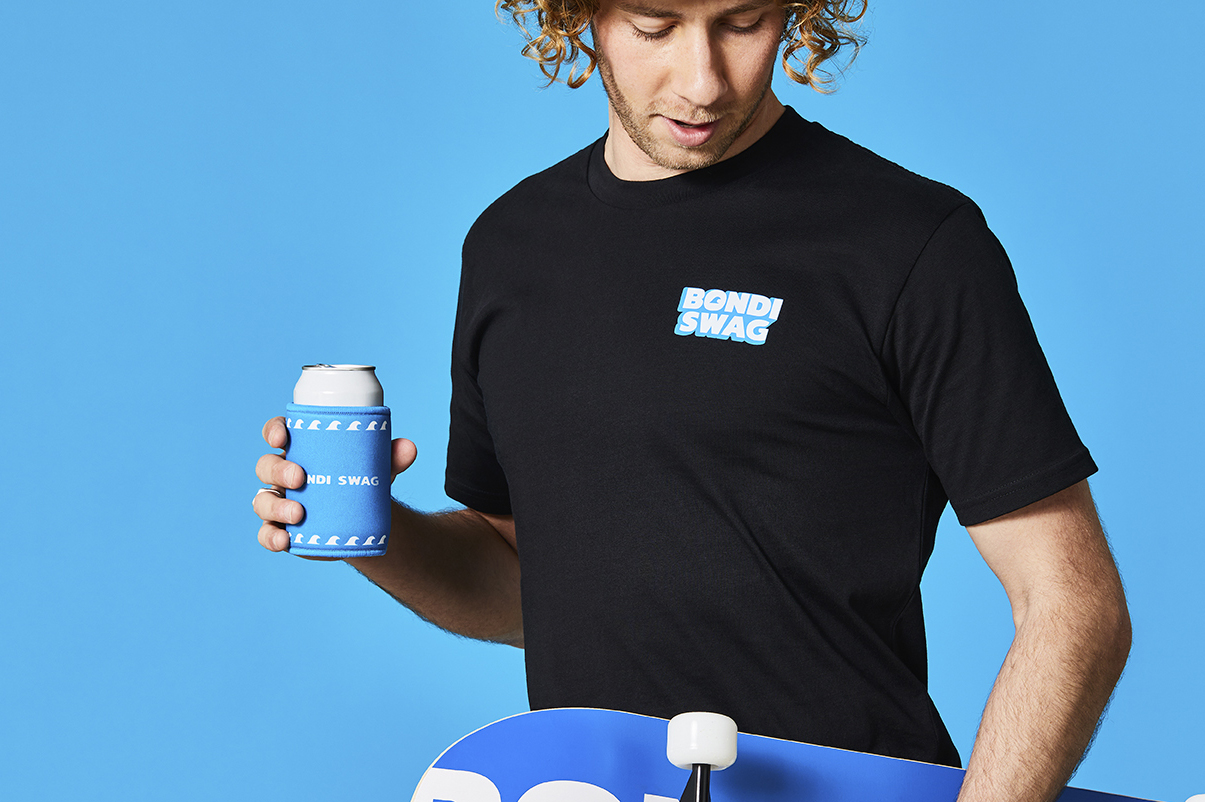 Choosing your next promotional products for 2023
What we've learnt this year is that post-COVID, merchandise and promotional products still have a huge impact on our marketing climate. There has been a transition from online shopping back to in-person shopping. Plus, workplaces are coming back to offices which means proper orientations for new employees are happening again. All these opportunities mean one thing — good merch. Whether it's for your next retail Gift With Purchase campaign or for on-boarding your new employees in 2023, get yourself sorted with the next best promotional products. But before you do, ask yourself these questions;
Is this promotional product relevant to the brand?

Do my consumers/client/employees need this product?

How often will this product be used?

Will this product be long-lasting? Is there a sustainable option? 
Get in contact with our team and we can help you kick-start your merchandise ideas for 2023.
Top 7 Good Things moments of 2022
Here at Good Things we're celebrating more than just a thriving industry and our top 5 selling products. We're celebrating a thriving company, culture and growth. To summarise our top highlights from 2022; 
Opened our second Victorian office, in South Yarra

Opened our Gold Coast office

Doubled the size of our Australian team

Won our first industry award — APPA 2022

Launched internationally in the USA

Delivered more than 4,000 merchandise projects

We reached 18m+ Australians through branded merchandise
It was a very busy year for us. We've accomplished so much and achieved our 2022 goals. Only good things from here on, as we blast into 2023! 
Our main goals for 2023 include expanding our warehouse space here in Victoria, Australia — meaning we'll be able to send our client's orders out even faster. We also want to take the award industry by storm! You'll see us back at the APPA awards again in 2023, but we've got our eyes set on some new award ceremonies too. Our third and final goal is to continue growing our clientele community in the USA — the American Good Things dream is on the horizon for 2023.