Showing your employees that you appreciate them is one of the best ways to boost employee morale in your workplace and keep employees motivated. And one of the best ways to show your employees some appreciation is by using company swag – useful and interesting gifts that your employees will love.
As well as helping to make employees feel valued and improving your company culture, company swag can also help to form a greater connection between your employees and your company. These gifts offer a tangible, physical reminder of your company whenever an employee uses them, boosting employee engagement within your company.
The best way to find company swag that your employees will love is to find gifts that employees will enjoy and use often, not just leave in a drawer and forget. Practical and inventive gifts are, therefore, the way to go – and if you're struggling for ideas, we've compiled a comprehensive list of brilliant ideas for employee swag!
Why Is Employee Appreciation Important?
Showing employees that you appreciate them is extremely important as doing so is directly tied to motivation and company culture. If employees don't feel recognised or appreciated for the work they contribute to your company, they'll likely lose motivation and become less engaged with the company.
As a result, underappreciated employees will have lower productivity and may be more likely to resign. Research from Reward Gateway found that almost half of employees said they would leave a company that didn't praise or thank them enough, while over 70% said they wanted their employer to do more to motivate them.
On the other hand, employees who feel appreciated and valued are more motivated, engaged, and productive. The same survey found that 90% of HR workers agreed that effective recognition and reward programmes help to drive business results.
Employee recognition and appreciation benefit everyone. Employees feel more motivated, your company culture thrives, and your company benefits from more engaged, more productive workers. Employee appreciation can take many forms – specific rewards for work, thank-you notes, new facilities in the break room, and of course, company swag.
Why Should Companies Use Swag For Employee Recognition Programs?
Swag is an awesome way of showing employee appreciation because it serves multiple purposes at once. Some of the most significant uses include:
Another benefit of swag is that it can help to improve your overall company values and culture. Creating a system of tangible rewards helps employees feel more valued, improving mental health in the workplace and leading to a more positive atmosphere.
Company swag can also do wonders for your reputation. Handing out valuable and useful gifts to your employees shows others people outside of your company that you value your employees. Not only will your customers and clients have a more favourable opinion of you, but you'll also find it easier to attract top talent since people will see your company as a fun and rewarding place to work.
The Best Swag For Employee Appreciation – Our Top Ten
At Good Things, we specialise in promotional products that will truly delight your team, with a wide range of practical, valuable and delightful gifts to choose from. Here are our top ten gift ideas for employees to kickstart your search for branded company swag that will help your employees feel valued and appreciated.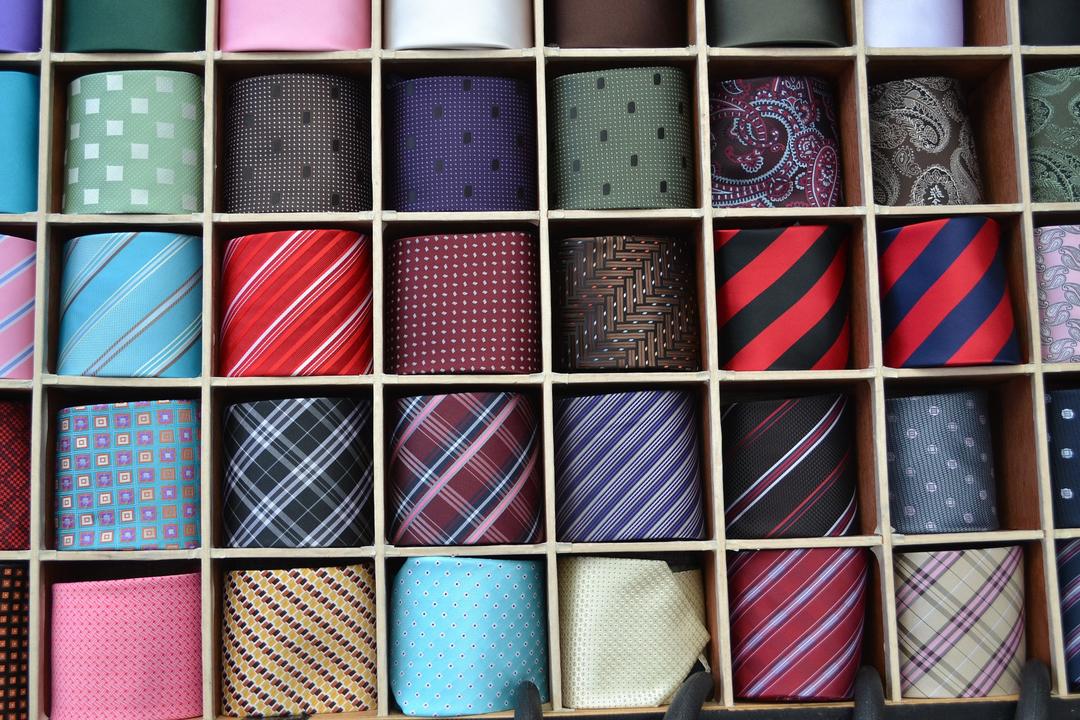 Swag Idea
Who To Give It To
Benefits

Any office-based employees, especially male employees
●     Provides employees with an item they can use every day

●     Help teams feel connected with a matching item of clothing

●     High-quality ties have a luxury feel – so employees will cherish them

●     Good brand exposure – every client your team meets will get a visual reminder of your brand

2.  Branded Cotton Tote Bags
Great for any employee, but especially useful for commuters who could use an extra bag when travelling to and from work
●     Usable in daily routine both in and out of work – equally beneficial for the daily commute and weekend shopping trips

●     Sustainable, biodegradable cotton is appealing to eco-conscious employees and employers, and can also help to maintain your brand's eco-friendly image

●     Potential for colourful and eye-catching designs to give employees a fashionable new bag to enjoy (and provide exposure for your brand)

3.  Infinity Bluetooth Speaker
An extra-special luxury gift for employees who go above and beyond.
●     Exceptional sound quality means it's a gift employees will treasure and use often

●     Highly valuable, showing employees you truly appreciate them and their work

●     Built-in microphone means remote workers can use it for business calls as well as for music

●     You can add a custom print to the front and back panels, making it look fun, colourful and unique whilst also providing you with extra brand exposure!

4.  Soy Wax Candle
Employees with especially stressful roles, or anyone who enjoys a nice scented candle!
●     Helps employees to unwind and relax, showing them that you care about their mental and emotional wellbeing

●     Made from natural soy, meaning it's environmentally friendly

5.  Custom Combed Cotton Dress Socks
Office-based employees who will enjoy comfortable and stylish socks.
●     Useful and practical, and can be used both in the office and at home.

●     High-quality, eco-friendly combed cotton makes them super comfy – employees will want to wear them every day!

●     The luxurious feel of the combed cotton makes them feel like a premium gift, showing employees you value them.

6.  Passion Unisex Fleece Hoodie
A classic swag gift that every employee will love
●     Cosy and practical for outdoor activities and relaxing inside – employees will get a lot of use out of it

●     Ideal for casual dress days in the office or team events – matching hoodies will help improve team connections

7.  Mini Cricket Bat
Active, sporty employees and big cricket fans
●     Great for having fun outside of work, collecting player signatures, or even for impromptu games in the office to keep things lively

●     Gifting these to the most prominent cricket fans in your office makes for a fantastic gift with a personal touch that truly shows your appreciation

8.  Beach Ball Game Set
Brilliant for employees with kids, or more generally for any employee in summertime
●     Fun, unique and multi-purpose, meaning employees are likely to hold onto them for a long time

●     Grand for gifting to employees who have children, adding a personal touch to your swag

●     Can liven up days in the office by encouraging team games in the break room!

9.  Stylus Metal I-Stand Twist Pen
Tech enthusiasts, smartphone addicts, and anyone who uses touchscreen devices on a regular basis
●     Unique and practical thanks to 3-in-1 function as a pen, touchscreen stylus and phone stand – making it highly useful and valuable

●     Can be used at home, in the office, or on the daily commute

10. Sophisticated Dinner Gift Pack
Foodies, romantics, and outdoors enthusiasts
●     A luxurious and adaptable gift set that will make any employee feel truly valued

●     Help employees enjoy special nights in at home or romantic picnics in the great outdoors to show you care about their personal lives as well as their professional lives.

40 More Employee Appreciation Ideas For 2022
If our top ten hasn't given you enough useful ideas for employee appreciation gifts, then we have even more ideas for you below!
Summer Employee Appreciation Gift Ideas
Summer is an excellent time for gifting employees with company swag since the hot weather means they'll be keen to get out and about – so providing them with swag that helps them enjoy the sun is a brilliant way of showing your appreciation!
Awesome ideas for summer gifts include:
Winter Employee Appreciation Gift Ideas
While summer swag is all about helping employees to get out and enjoy the sun, winter swag is an opportunity to help employees stay cosy and warm through the colder months. Anything that makes their daily commute or weekend adventures more comfortable is sure to be highly appreciated by your employees!
Some potential gift ideas for winter include:
Headphones & Speakers For Employee Appreciation Gifts
If you have any music lovers or tech enthusiasts on your team, then what better way to show employee appreciation than with some new speakers or headphones? As a practical gift that they can use every day, headphones and speakers are an employee appreciation gift that your team are sure to love.
Some of the best examples include:
Useful & Unique Tech For Employee Appreciation Gifts
If your team isn't made up of audiophiles and music enthusiasts, there are still plenty of great tech-related gifts you can give them to help them feel valued. These practical gifts can be used every day, whether your employees are at home, on the go, or in the office.
Some unique and practical tech gifts for your employees include:
Outdoors Equipment For Employee Appreciation Gift Ideas
Taking time off to enjoy the great outdoors is an excellent way for employees to unwind, de-stress, and improve their mental health. Providing employees with outdoorsy gifts encourages them to take a much-needed break and shows them that you care about their time outside the office as much as you do about their time at work.
Some of our favourite outdoor gifts are:
Stationery & Office Employee Appreciation Gift Ideas
As well as encouraging employees to enjoy their time off from work, you can also use employee appreciation gifts to make their time at work more enjoyable. One of the best ways to do this is to provide employees with stationery and office supplies.
These can help them cut down on the cost of buying work-from-home supplies while showing your appreciation for their work.
If you want to give your employees a gift for the office that they'll truly appreciate, consider some of these: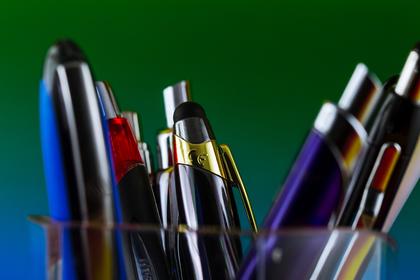 Branded Pens For Employee Appreciation Gifts
No list of branded swag would be complete without a trusty custom pen or two! Pens are an ideal gift for employees since they're practical and usable every day. There are all sorts of different pens you can gift to your employees – here's a guide to the advantages and disadvantages of each type.
| | | |
| --- | --- | --- |
| Pen Type | Advantages | Disadvantages |
| Ballpoint Pens | A dependable classic with long-lasting ink and a smooth writing flow. It's also cheap and easy to produce in high volumes. Ballpoints are very common, but for good reason – they're handy and always in demand. | Lower-quality ballpoints may use ink that easily stains clothes – so make sure to buy from a reliable, high-quality seller such as Good Things! |
| Metal Premium Pens | Sleek, premium design and feel – which is sure to make employees feel highly valued. | Can be more expensive than other pens – but it's worth it to make employees feel special! |
| Highlighters | Provide a different use to other pens, so employees are likely to find them really handy. They can also come in a variety of fun shapes that make them stand out from other options. | Highlighter ink isn't as long lasting as other inks – so they might not be useful to employees for as long as other pens. |
| Eco Pens | Eco-friendly, so they show that you care about the environment as well as your employees! These pens also stand out from the crowd, so employees will remember them more than other pens. | Can be slightly more expensive than standard plastic pens – but they're worth it if you want to show off how green your business is. |
| Stylus Pens | Dual functionality thanks to the attached stylus makes these pens both unique and useful. | Once the ink runs out, these pens will only act as a stylus, making them somewhat less useful. |
Personal Care Gifts For Employee Appreciation
One of the important functions of an employee appreciation gift is to show that you care about your team as people, not just workers. Personal care gifts provide a grand way to do this since they show that you're keeping your employees' health and emotional wellbeing in mind.
Some wonderful personal care gifts for employees include:
Drinks Bottles For Employee Appreciation Gifts
Another classic gift idea is a handy water bottle. It's an awesome gift to give your employees since it's something they can make use of every day in a wide variety of settings. If you want a rundown of some of the best options for branded drinks bottles as gifts, check out the table below.
| | | |
| --- | --- | --- |
| Bottle Type | What It Is | Benefits |
| Plastic Drinks Bottles | A standard drinks bottle for use on the go or for staying hydrated at work. | Cost-effective and adaptable – making it a win-win for you and your team. |
| Glass Drinks Bottles | A more luxurious bottle with a premium feel and more stylish look. | The luxury feel makes it feel like an extra special gift, so your employees will highly appreciate it. |
| Insulated Bottles | A vacuum-insulated bottle that helps to maintain the drink's temperature over long periods. | Great for keeping drinks cool in summer or hot in winter, making it a practical seasonal gift. |
| In-Built Straw Bottles | More of a durable, portable cup with a lid and straw than a water bottle. | Fun and unique – ideal for using on picnics or at the beach. |
| Stainless Steel Flasks | A premium hip flask, ideal for taking your drink with you in style. | A luxurious, premium and mature feel that will make employees feel truly special. |

Bags For Employee Appreciation Gifts
Another great practical gift for your employees is a stylish bag they can use on a daily basis. Different bags have different uses, but all of them share the fact that they're a long-lasting gift that your employees will be sure to appreciate.
Some of our recommendations for bags to give as employee appreciation gifts include:
Conclusion
Employee appreciation is a vital element of keeping your teams happy, motivated and engaged with their work. Employees who feel appreciated are likely to be more productive, happier and less likely to leave – so showing your appreciation is crucial for promoting employee wellbeing at the same time as improving retention rates and business success.
Employee appreciation gifts and branded swag are a perfect way of showing this appreciation.
These gifts offer a tangible reward for your employees' efforts while also showing them that you care about their personal lives, hobbies and wellbeing beyond the workplace.
So, if you're looking to improve your company culture and promote a more positive workspace through employee appreciation initiatives, be sure to consider some of the many fun and unique gift ideas listed above. And when you're ready to make your brand look awesome, get in touch with the Good Things team!